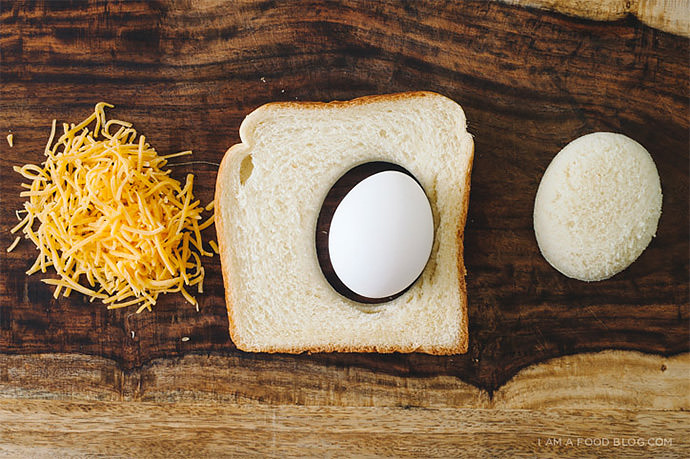 Everyone loves a good breakfast sandwich. I mean, there are entire restaurants devoted to them. If you're as serious a breakfast sandwich connoisseur as we are, you know there is definitely an art to a good breakfast sandwich. Attention to detail when pairing unique flavors is key to a superior sandwich. That's why we've gathered our favorite sandwich ideas for you to get inspired by the next time you're craving one of these guys—which, let's be real, is probably going to be right after you finish reading this!
Grilled Egg and Cheese
Visit i am a food blog for the recipe.
This is one of my all time favorite treats, if only for all the creative names that go along with it. Popeye, Toad in a hole, One-eyed Jack—whatever you'd like to call it, this is an easy palate-pleaser. And with cheese? Perfection.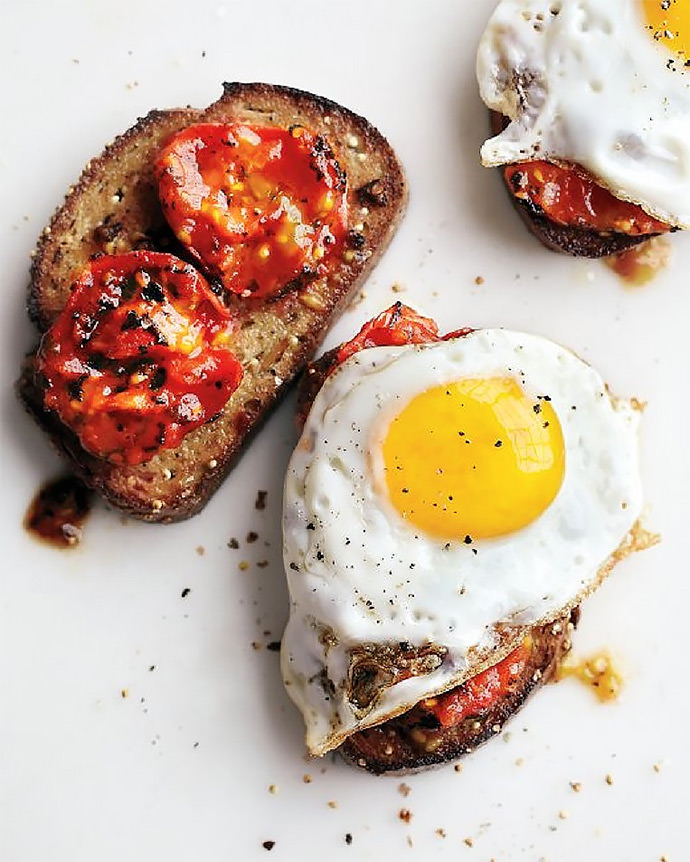 Charred Tomatoes with Fried Eggs on Garlic Toast
Visit MarthaStewart.com for the recipe.
Tomatoes are a staple on breakfast sandwiches—but charred tomatoes? That's a whole new level of awesome.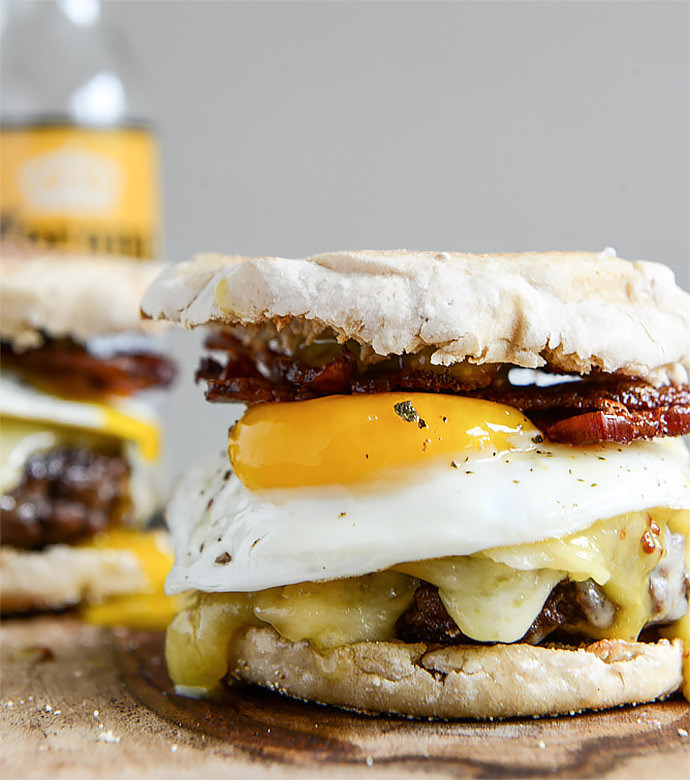 Breakfast Burgers with Maple Aioli
Visit How Sweet It Is for the recipe.
Have you ever woken up craving a burger? Of course you have! No matter what time it is, this breakfast burger will surely do the trick.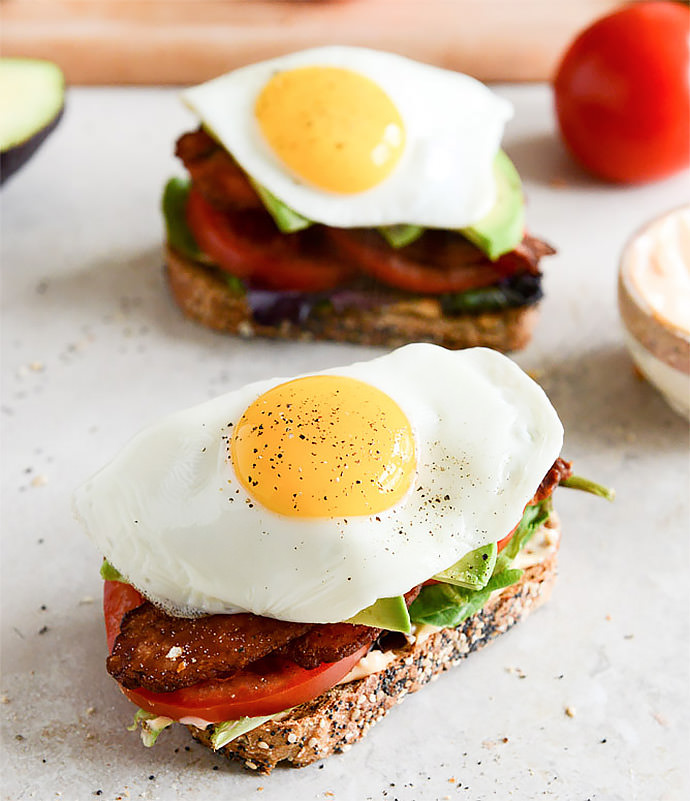 Avocado BLT with Spicy Mayo and Fried Eggs
Visit How Sweet It Is for the recipe.
Everyone loves the classic BLT with a twist. The egg and spicy mayo detail in this case pulls that twist off beautifully.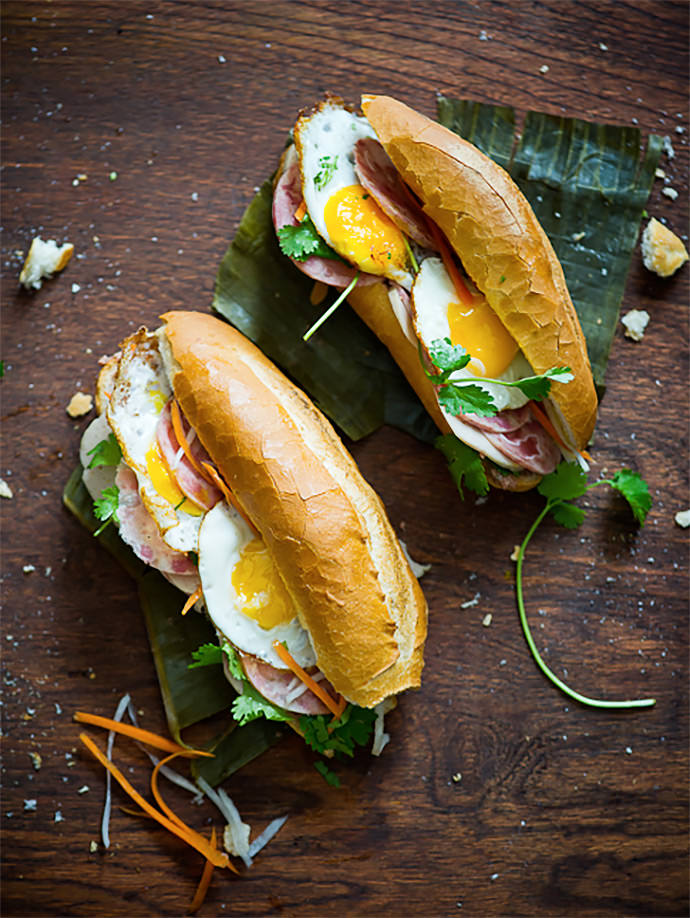 Vietnamese Fried Egg Sandwich
Visit White On Rice Couple for the recipe.
The classic Vietnamese sandwich, "bánh mì" has become a total craze over the last few years, but this is the first breakfast bánh mì I've ever come across. Genius!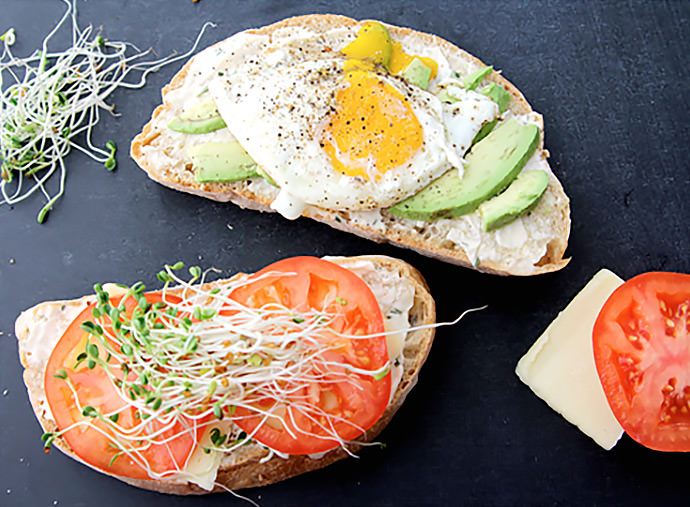 Fried Egg and Avocado Panini
Visit Made By Girl for the recipe.
This panini serves as a reminder that we can put all kinds of ingredients on our breakfast sandwiches we wouldn't normally think of. The sprouts in this case add a refreshing note.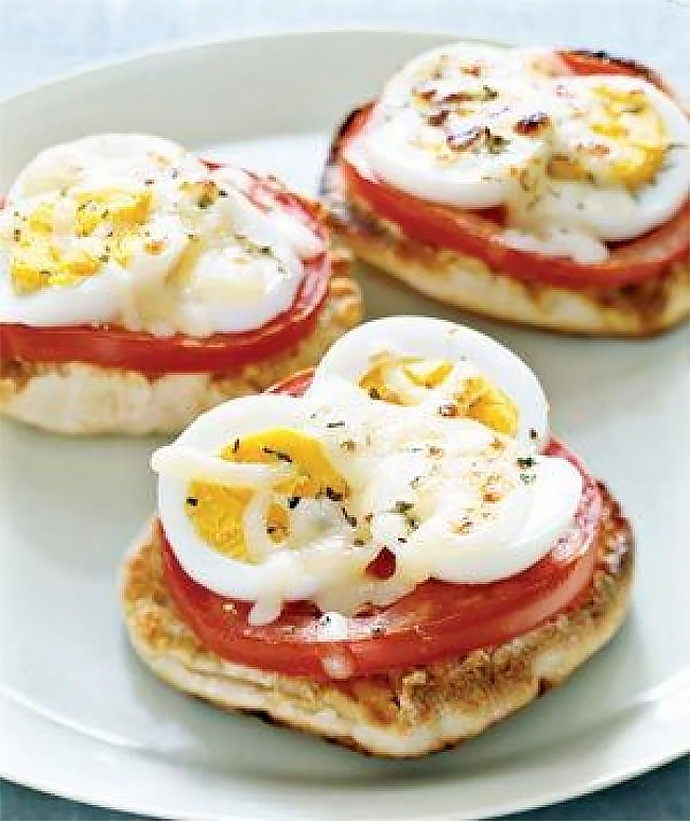 English Muffin Egg Pizzas
Visit RealSimple for the recipe.
The open-face sandwich is always a good call. Love the idea of a breakfast pizza!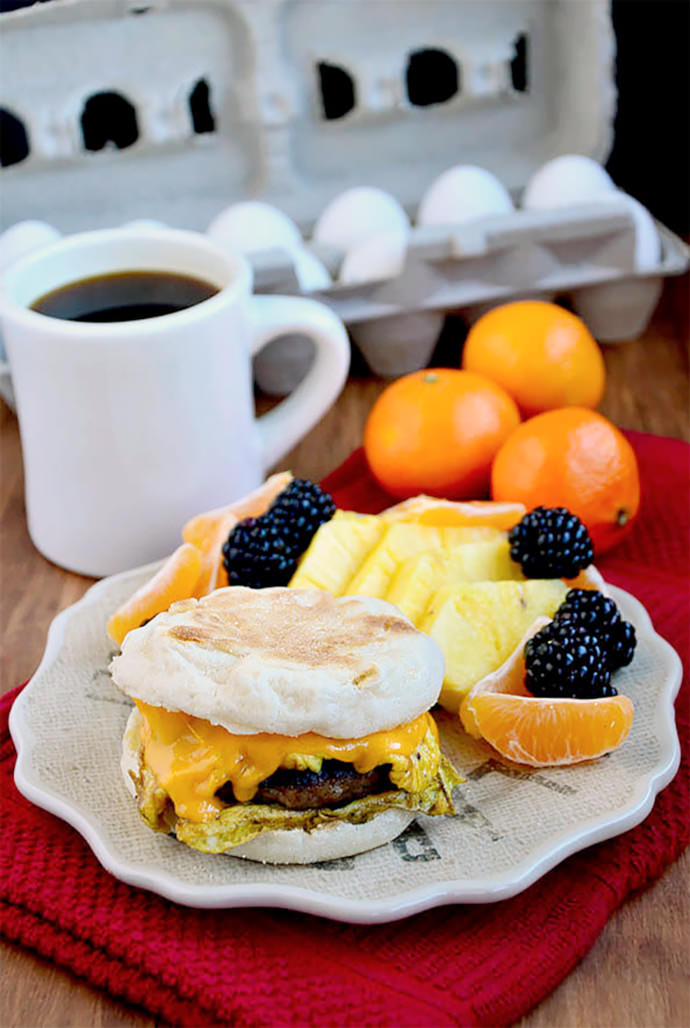 Copycat McDonalds Sausage, Egg & Cheese McMuffin
Visit Iowa Girl Eats for the recipe.
If you still can't get the classic McDonalds Egg McMuffin out of your head after taking in all of these yummy recipes, the least you could do is whip up this home-cooked varation in your kitchen.
Bon appétit!
Pictured at the top of this post: a yummy grilled egg and cheese recipe from the i am a food blog.