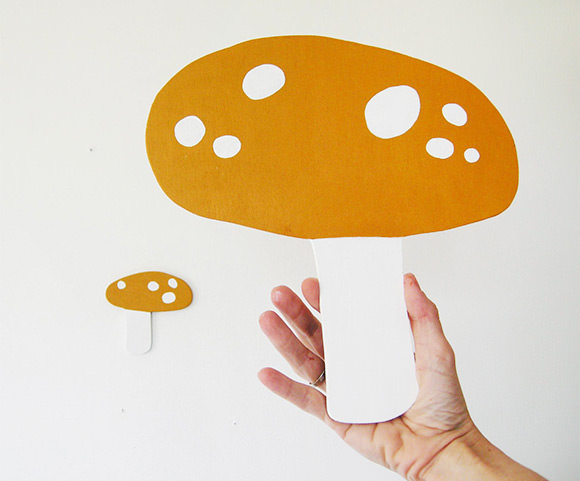 Bring the outdoors inside with this fun collection of nature-inspired, handmade decor for the kid's room!
Autumn has finally arrived and we are definitely feeling it around here. Before we know it, it will be snowing. This means the kids will be spending a little less time outdoors and a lot more time indoors. Why not bring some of the outdoors inside?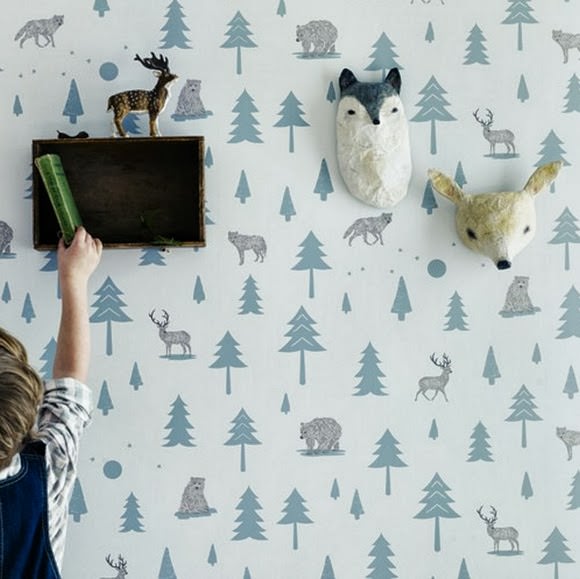 Into The Wild Wallpaper
Available for $112 per roll from Hibou Home
Hibou Home makes the loveliest wallpaper. I just love the soft colors in their newest collections. Bring a little bit of the forest indoors with this Into The Wild wallpaper.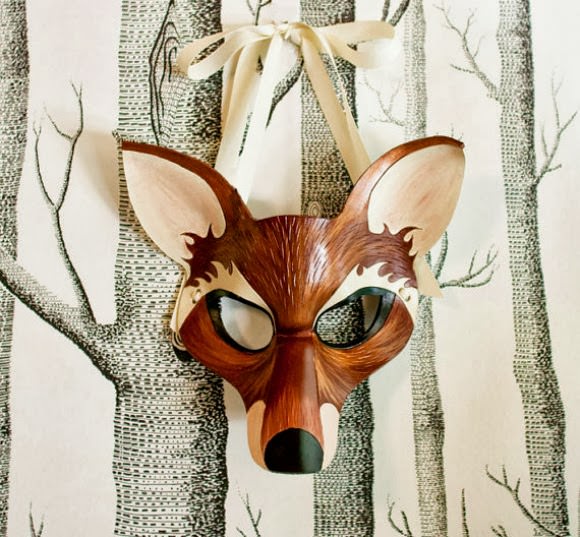 Handmade Leather Fox Mask
Available for $77 from Sundries and Plunder on Etsy
I love using masks as a decorative element in a kid's room. Etsy seller Sundries and Plunder makes seriously gorgeous handmade, eco-friendly leather animal masks. The fox, the bear, the rabbit, and the swan are equally stunning. Can you tell I had a hard time choosing my favorite?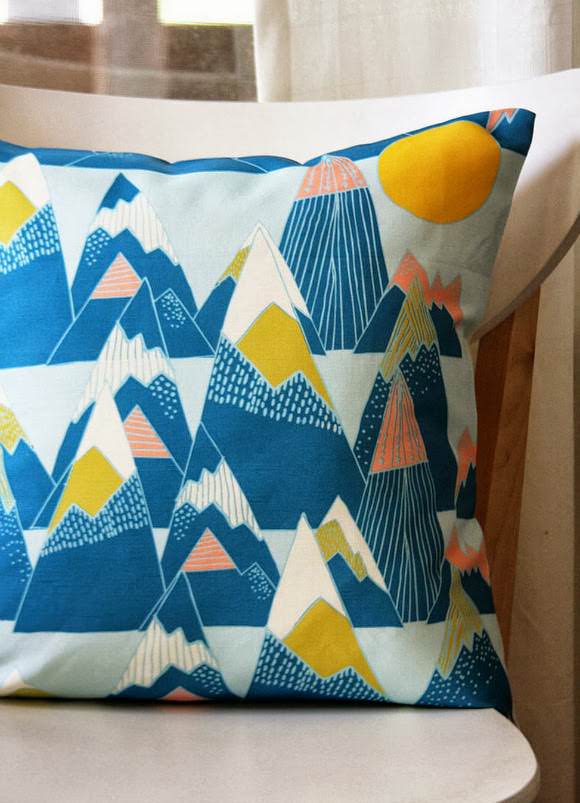 Mountain Pillow Cover
Available from Leah Duncan for $40
Leah Duncan's gorgeous illustrations are definitely inspired by the outdoors—I just love her rendition of mountains as well as all the animals she draws. Her pillows, dishtowels, and prints are all so beautiful and inspiring.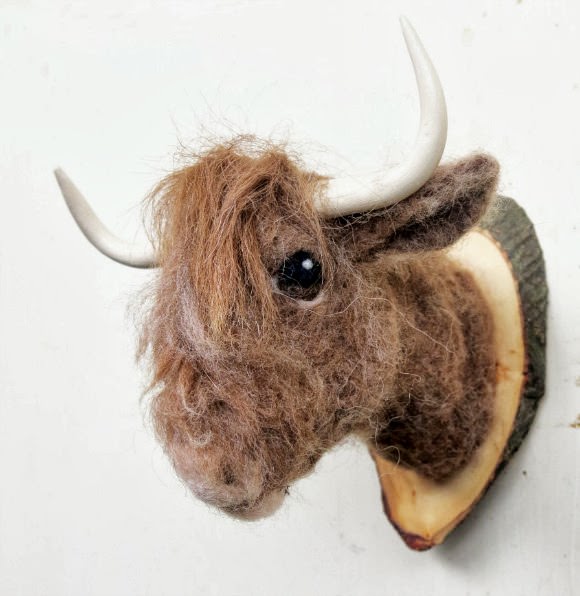 Needle-Felted Highlander Cow Head Mount
Available for $69 from Faux Fauna on Etsy
Etsy seller Faux Fauna makes the cutest tiny felted trophy heads. I've seen them firsthand and they really are awesome. Inspired by country living, Faux Fauna offers all the animals from Canadian wildlife, such as cows, deer, beaver, rabbit heads, and more.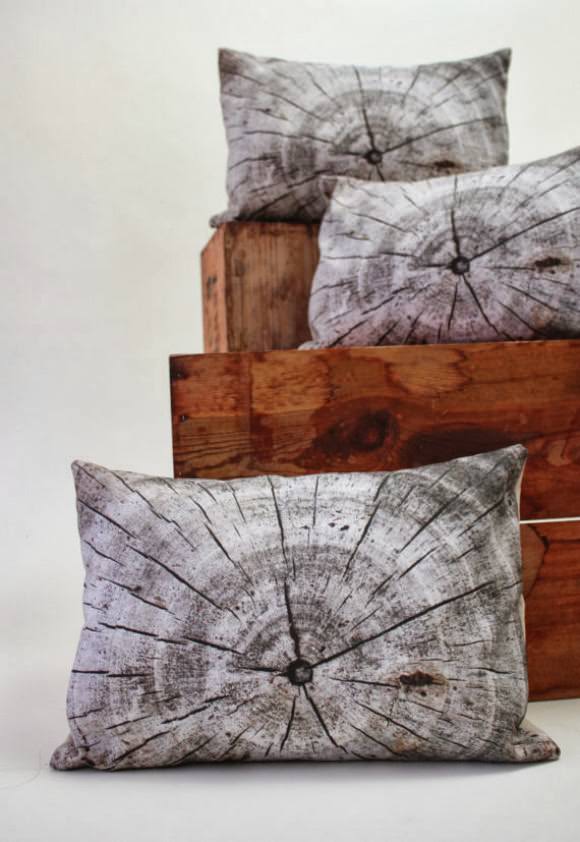 Handmade Driftwood Pillow
Available for $42 from Plantillo on Etsy
These photorealistic pillows would make a fun addition to any room. This particular photo is from a piece of driftwood found on a beach in California. Check out Plantillo's Etsy shop for more nature-inspired pillows.
Measuring Plant Growth Chart Decal
Available for $72 from Domestic
Nothing says outdoors like a plant or tree. Domestic carries tons of great wall  stickers by various artists. This bean stalk has been a favorite of mine for a long time. How cute would it be in a nursery or kids room?
Pictured at the top of this post: "Yellow Mushrooms" painted wood wall art, available for $41 from Herman Marie on Etsy.