Easter is very nearly here but there is still lots of time to get in the spirit! Today we are celebrating all things bunny with this collection of crafts, recipes, and activities that all feature one of our all-time favorite furry friends.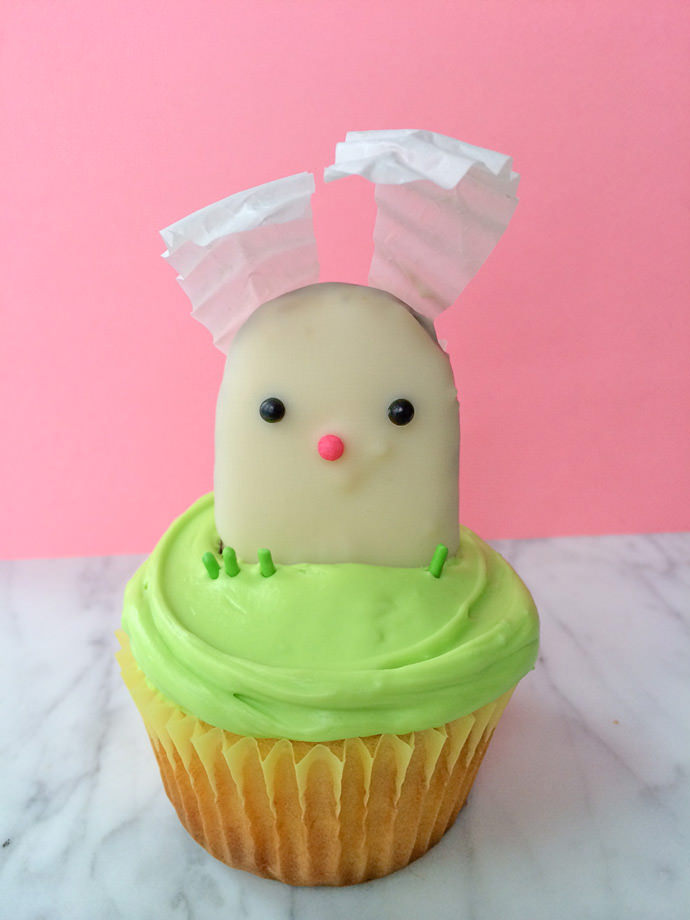 Bunny in the Grass Cupcakes
Cupcake papers are such a versatile crafting material – lightweight and food-safe, they are perfect for not only baking cupcakes but for decorating them, too! Use them to create bunny ears on this easy and cute Easter cupcake! Kids can help cut out the shapes, dip the cookies in white chocolate, and place the sprinkle eyes and noses.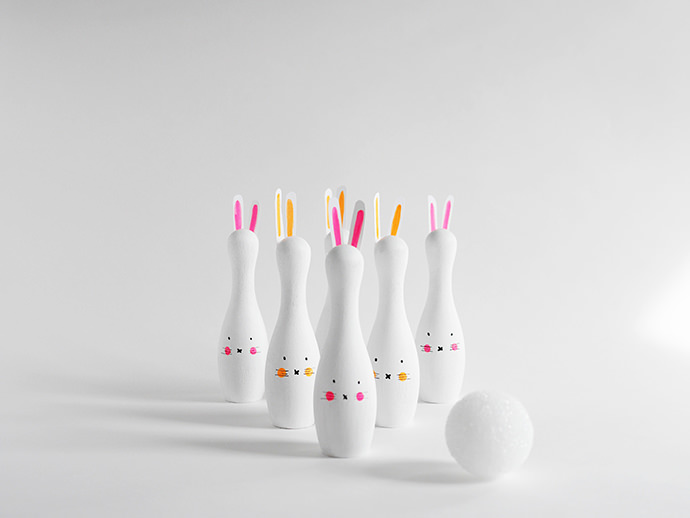 DIY Bunny Bowling Set
This DIY Bunny Bowling craft is the perfect activity for Easter afternoon. Make the pins beforehand and use them as decorations around the house in preparation for the big day and then play a fun game of Bunny Bowl with your family on the front lawn after you get your fill of candy eggs!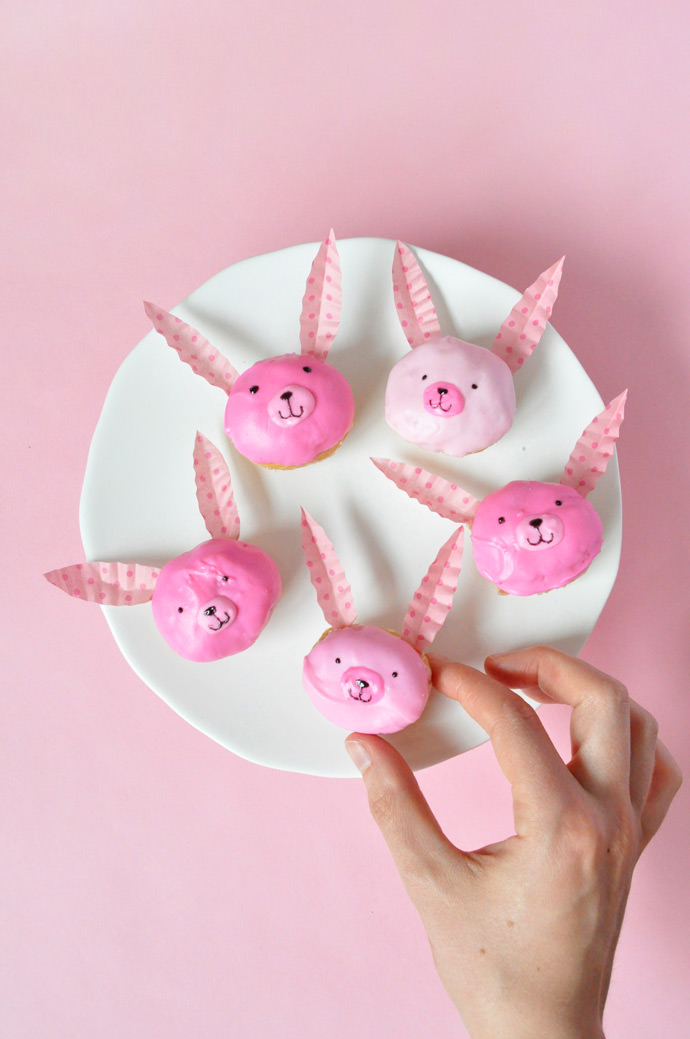 Bunny Donuts
Decorating donut holes to look like cute rabbits couldn't be easier! Here we used store-bought donuts and donut holes, so you don't even have to turn your oven on!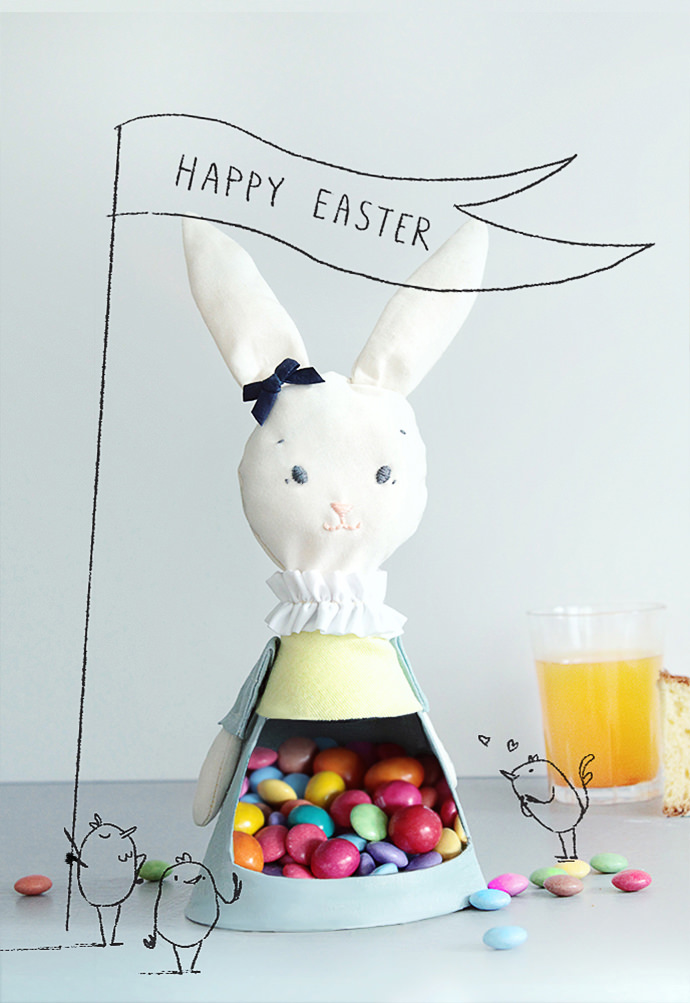 Easy-Sew Easter Bunny Candy Holder
This Easter Bunny Bonbon Holder will put a smile on everybody's face! Chocolates, hard candies, jellybeans – fill it with your family's go-to treats and celebrate this sweet time of year.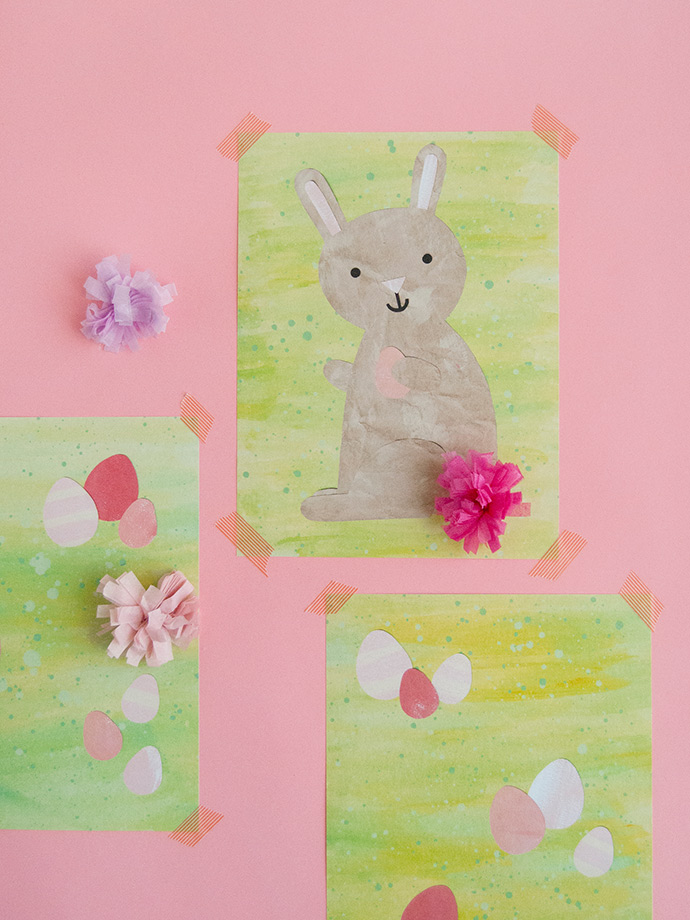 Pin the Tail on the Bunny Printable
Everyone loves a good game of pin the tail on the donkey! Put a bunny-riffic spin on the classic game for Easter with this free printable – just make your own paper pom pom tails for pinning, or use store-bought pom poms if you're in a hurry!
Easy Breakfast Bagel Bunnies
This mini bagel breakfast is perfect as a snack or small breakfast. You can choose to make either member of this cute critter couple – or both!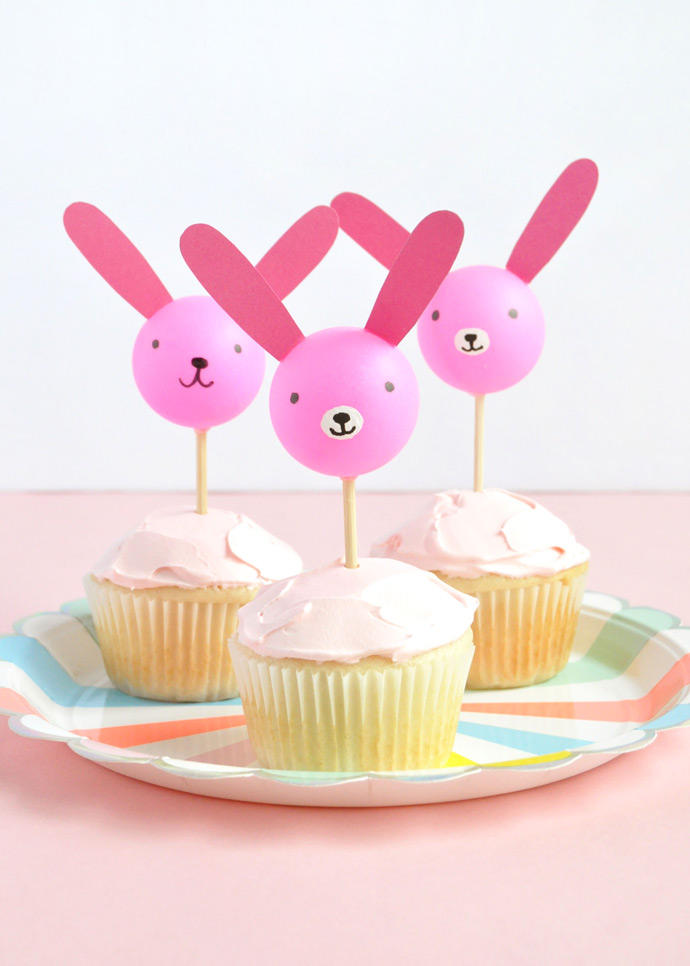 Ping Pong Bunny Cupcakes
Turn pink ping pong balls into cute bunny faces! Can't find pink ones at your local dollar store? Make some classic white bunnies instead!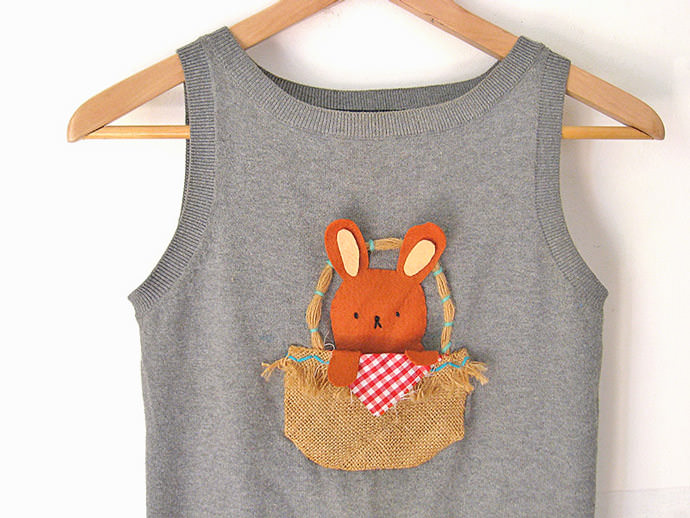 DIY Easter Bunny Pocket Tee
This adorable shirt is simple and super fun sewing project for you to tackle over the Easter holiday. The downloadable Easter bunny and basket pocket template can be sewn onto any top, t-shirt, dress or bag. Fill the pocket with yummy sweets and enjoy a crafty Easter!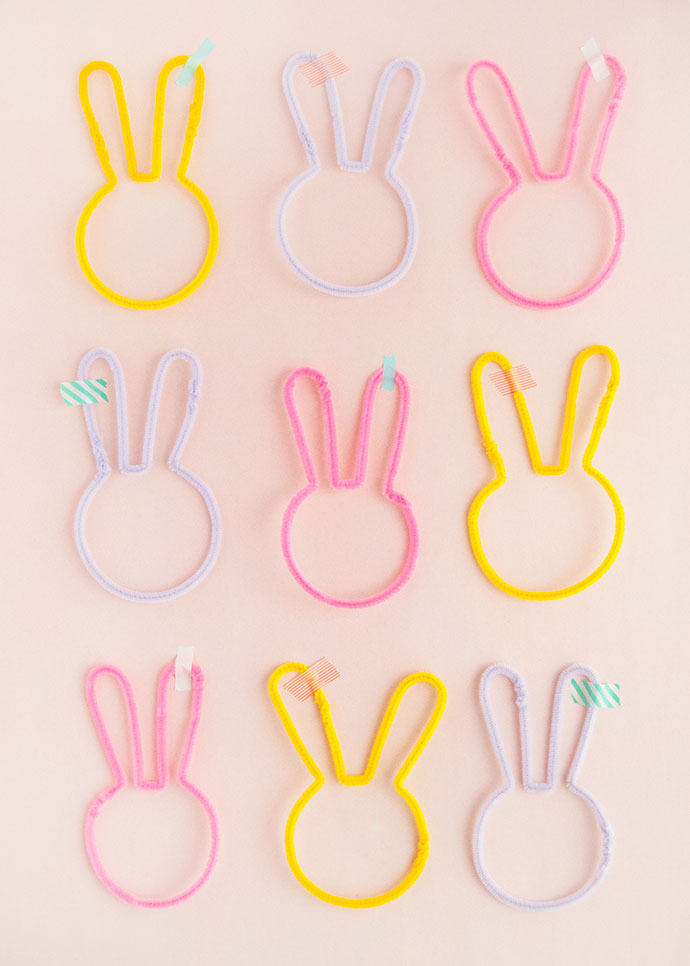 Pipe Cleaner Easter Bunnies
These bunny silhouettes are super easy to make and all you need is a pair of scissors and a few pipe cleaners. We like them as simple decor that you can tape to a wall, but you could also turn them into a garland, mobile, ornaments, or even a ring toss game!