Hello everyone, long time, no see! In case we haven't already met, my name is Pancake and I'm the resident bunny blogger here at Handmade Charlotte. Today I'm super excited to be sharing a few of my favorite pieces of clothes that all feature bunnies! Kids can dress up just like a sweet little rabbit all year round, just take a look at everything below! Which one is your favorite? Let us know in the comments below!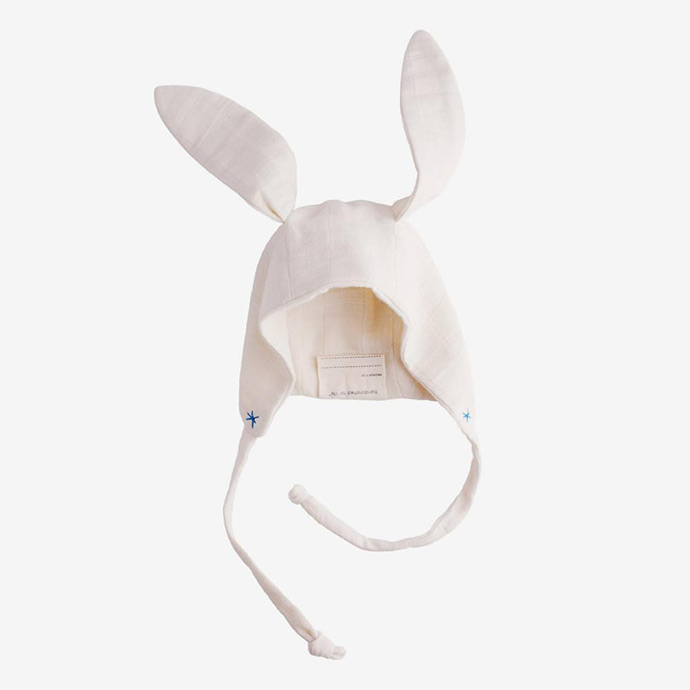 Organic Baby Bunny Bonnet from Bitte
This sweet little cap is made of 100% organic cotton and embroidered by hand. Available in both pink and blue, designer Sarah Y. Lin works with fair trade organizations in India to produce these lovely hats.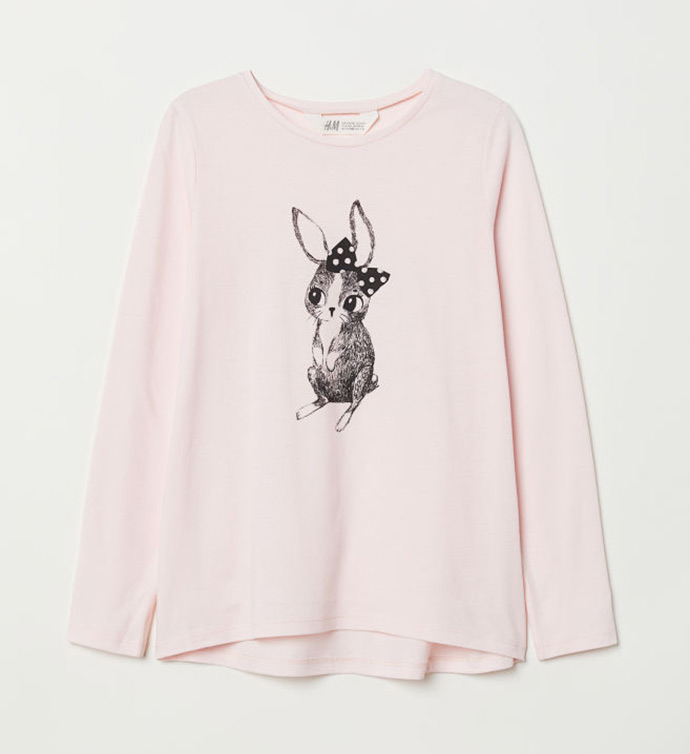 Pale Pink Bunny Top from H&M
This bunny sure is sitting pretty on this pastel pink long-sleeved shirt. I wish I had a bow like that to wear!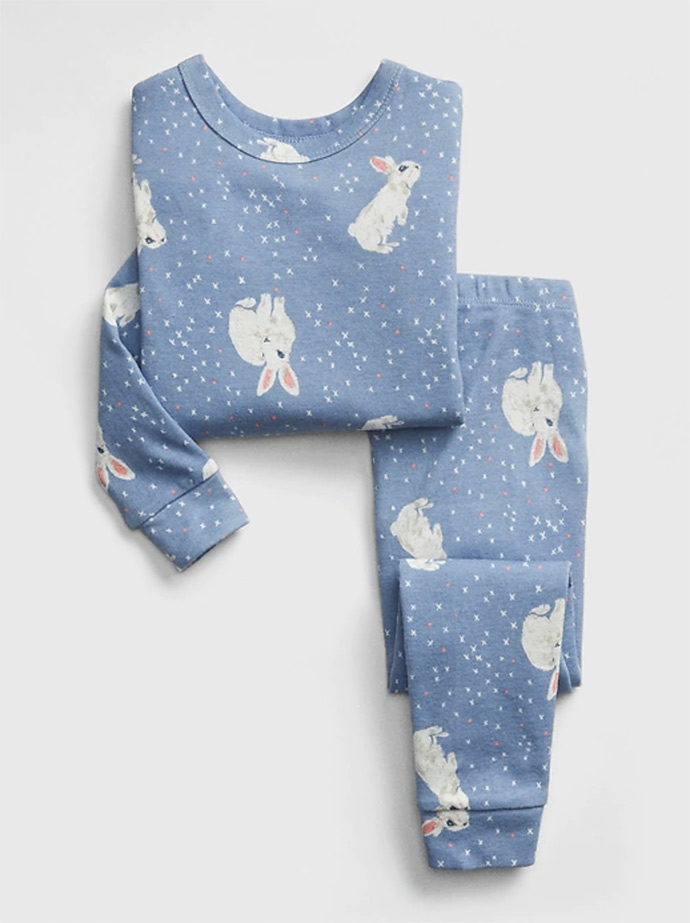 Bunny PJ Set in Moonstone Blue from Gap
Get ready for bed with these sleepy blue pajamas. And speaking of bedtime, did you know that rabbits are crepuscular? That means we're most active at dawn and dusk, and nap a lot through the day and night.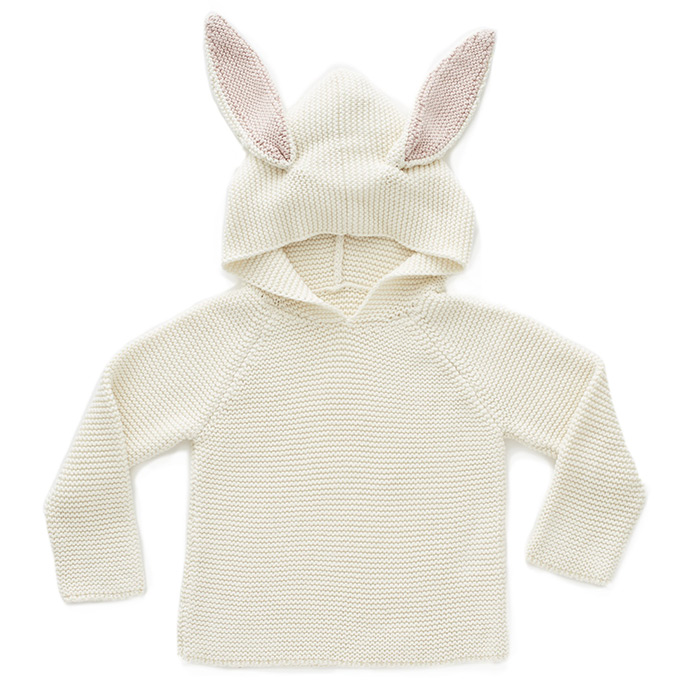 Bunny Hoodie in White from Oeuf
Doesn't this hoodie look cozy! This knit cotton hoodie was made in Peru and looks like the perfect sweater for the cooler months ahead.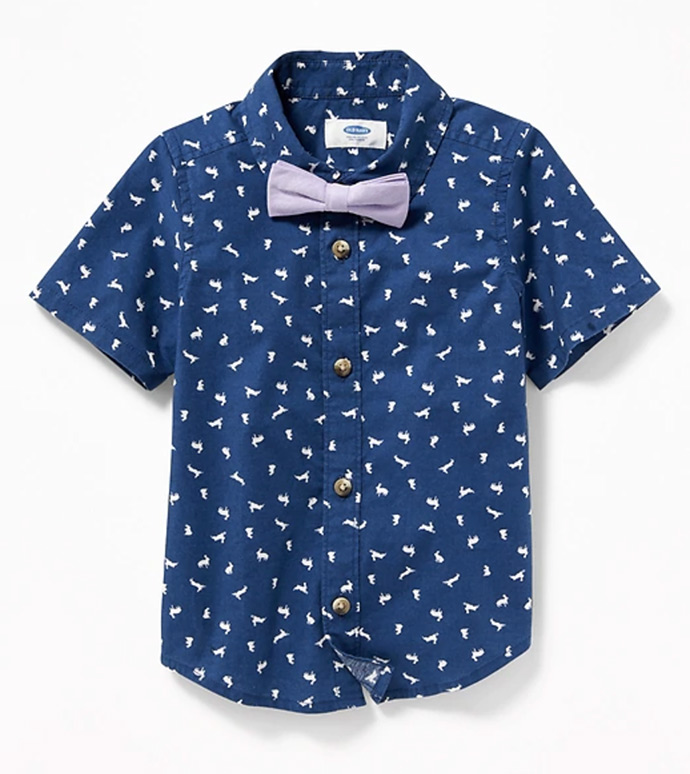 Built-In Flex Bunny Shirt & Bow-Tie Set from Old Navy
A lot of the bunny-themed clothes I found were pink and other pastels, but this shirt is perfect if you want something a little bit bolder.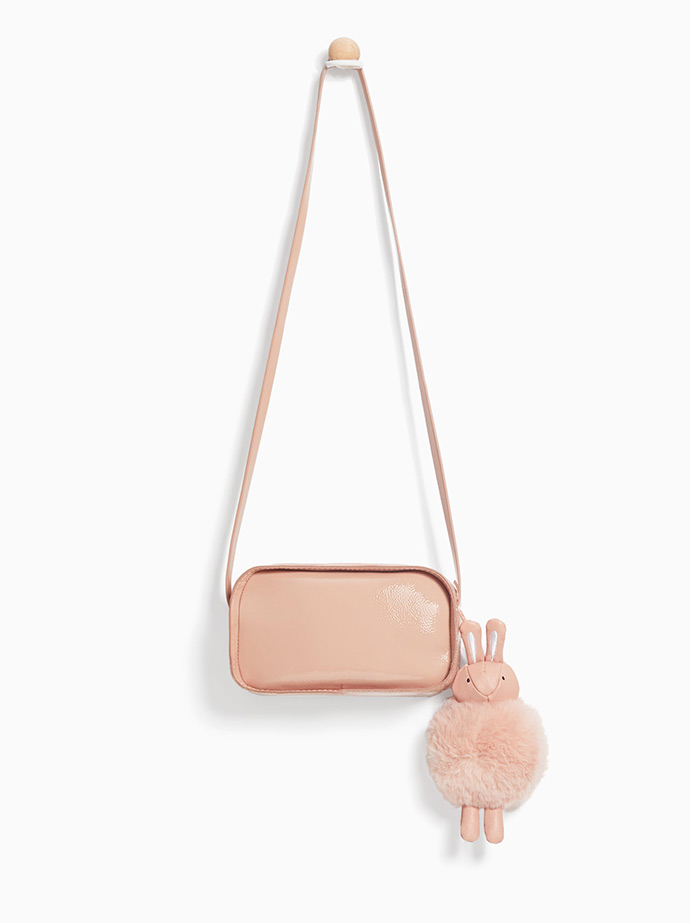 Small Patent Rabbit Bag from Zara Kids
Most bunnies have fluffy pom pom tails, but this bunny might be the fluffiest one I've ever seen. This purse looks perfect for storing all your little treasures, and maybe even a few carrots!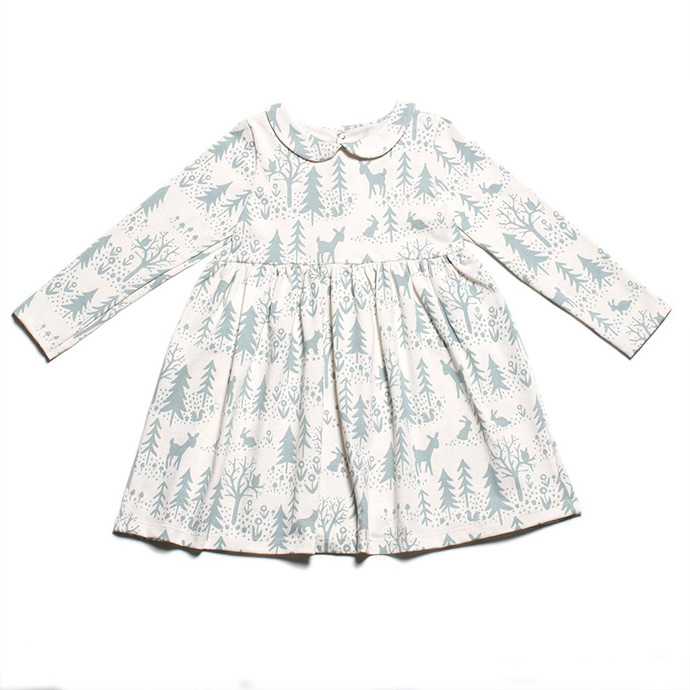 Nashville Dress in Winter Scenic Pale Blue from Winter Water Factory
Can you spot the bunnies frolicking around this winter scene? They look like they're ready to go on an adventure!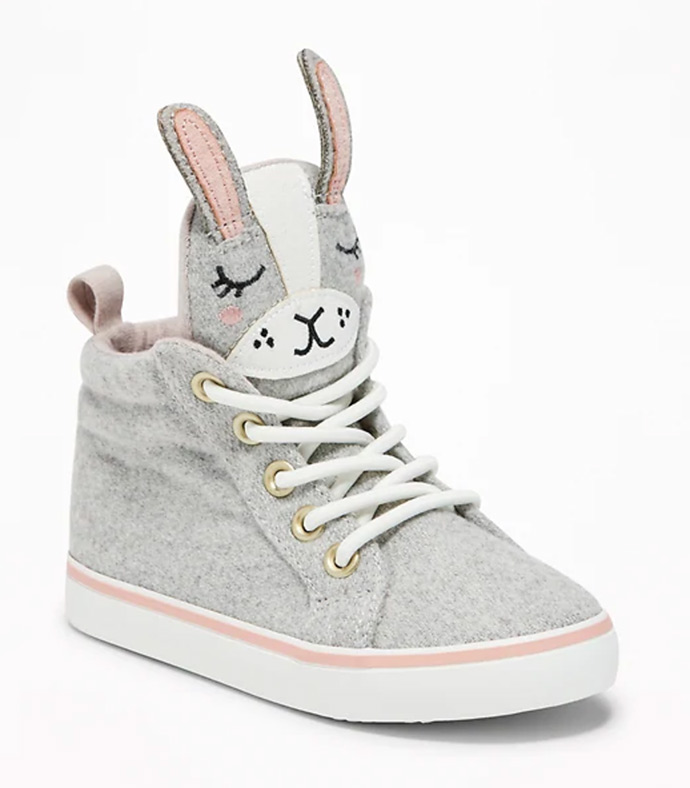 Felt Bunny High-Tops from Old Navy
Most pet bunnies don't go out on walks, but you'll feel like you've got two buns with you when you wear these amazing sneakers!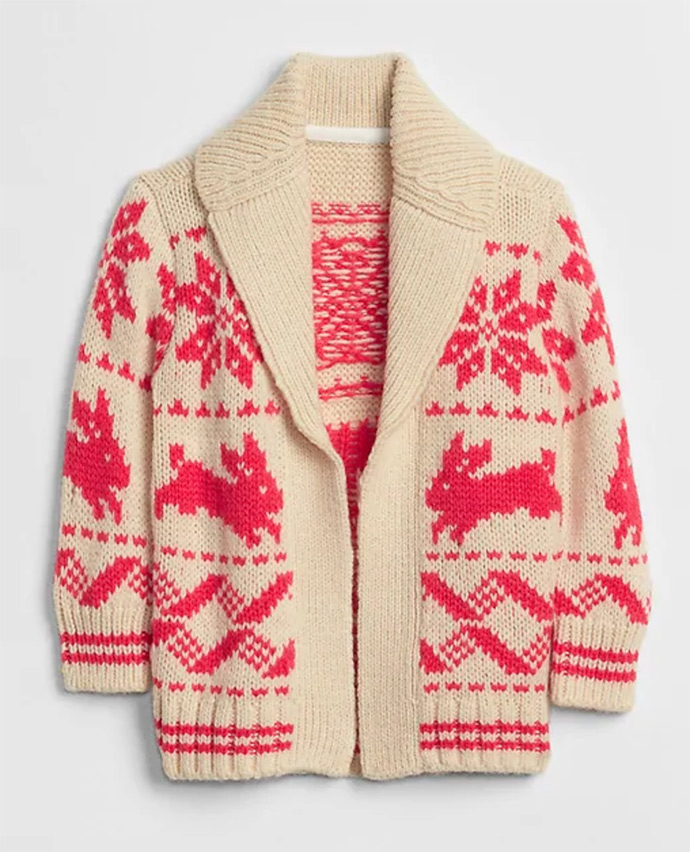 Bunny Cardigan from Gap
Another bright and colorful piece for all the color-lovers out there. This cozy sweater looks like the perfect thing to wear this fall and winter.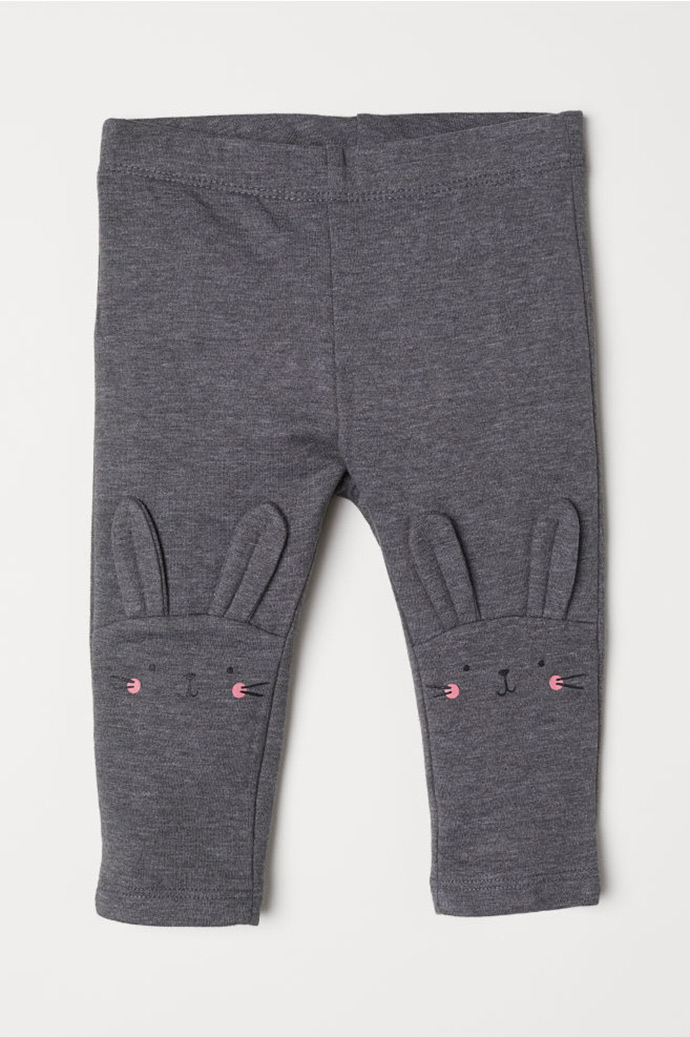 Rabbit Leggings from H&M
These grey bunnies are ready to join you on all your walks and adventures!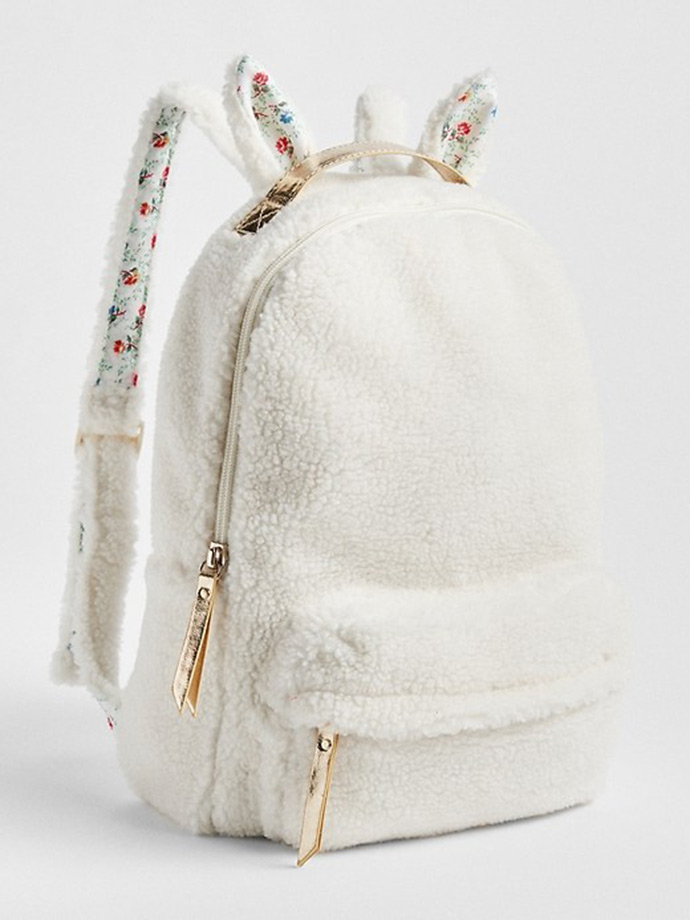 Fuzzy Bunny Backpack from Gap
This backpack looks as soft as a rabbit!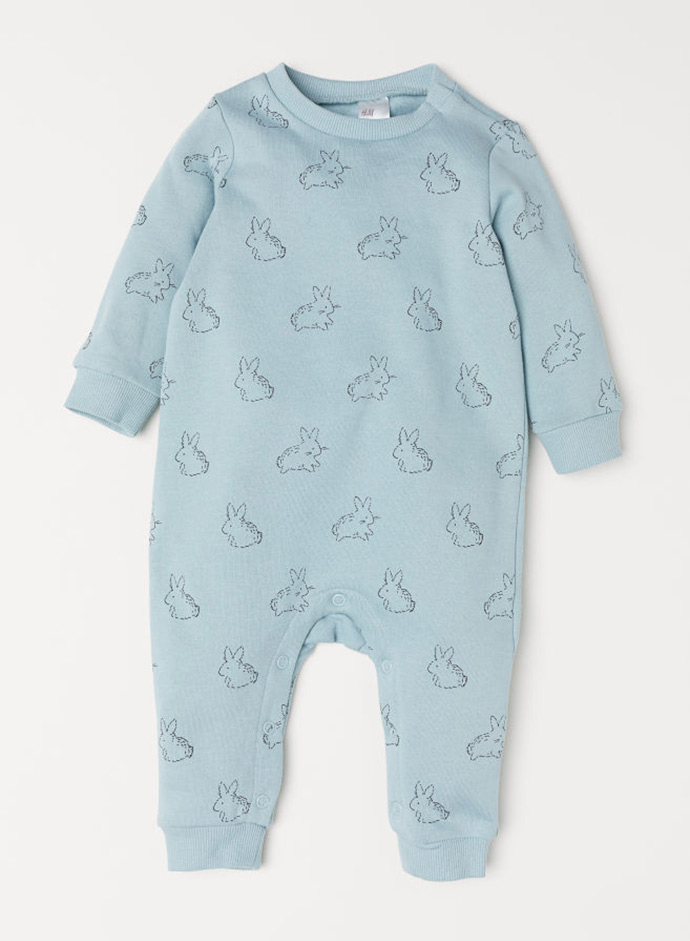 Blue Bunny Onesie from H&M
Babies + bunnies = the cutest combination of all time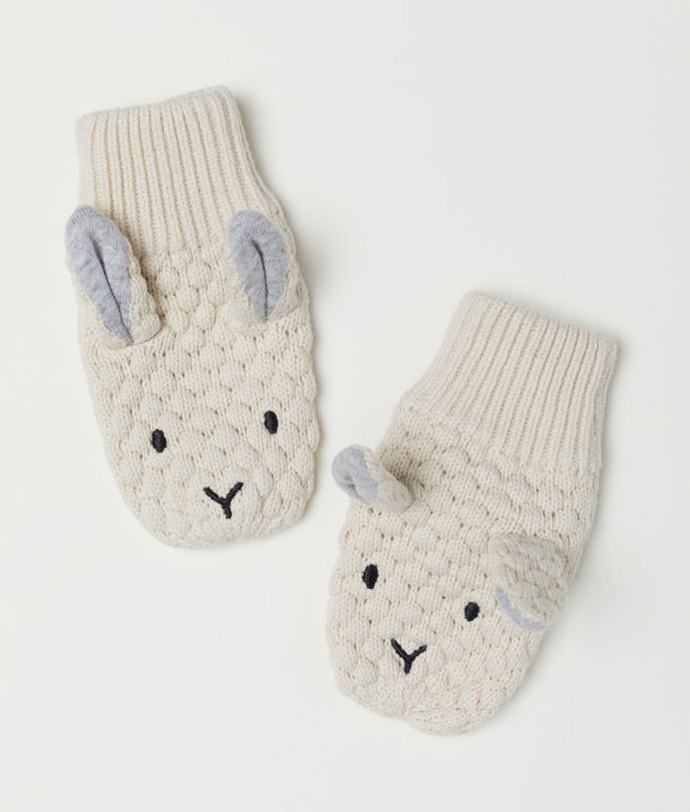 Textured Knit Mitten from H&M
Not only will these bunny mittens keep your hands warm, but you can put on your own puppet show too!