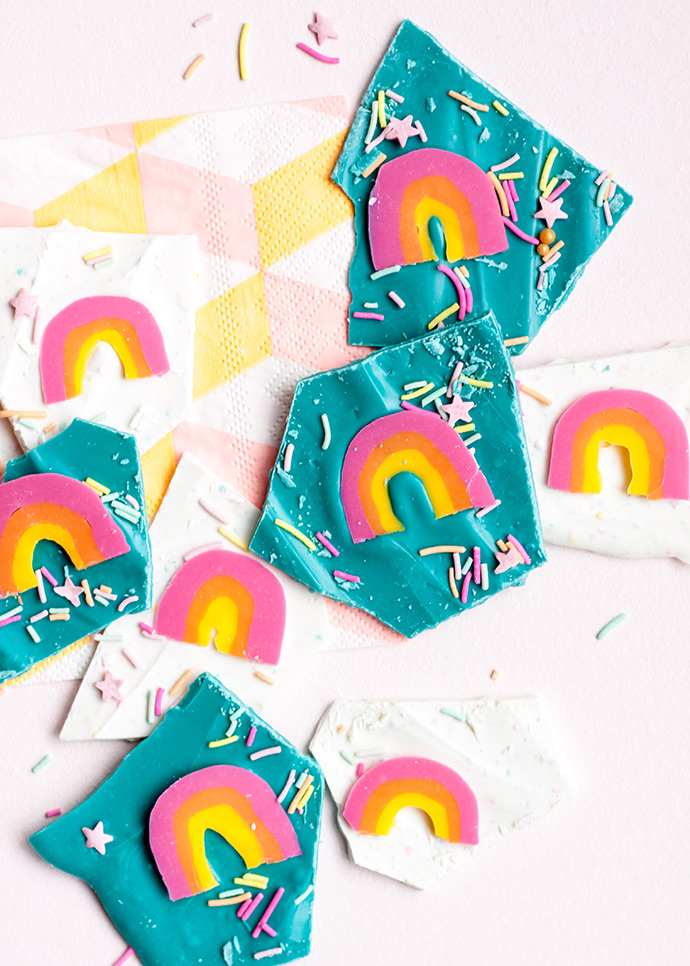 Rainbows are a classic that will never go out of style. I mean, they have been going strong since Noah and the ark! I made this rainbow bark as a St. Paddy's Day treat since they are extra popular around St. Patrick's Day, but I love how it can be used for so many occasions. You could serve it at a unicorn or rainbow birthday party, or it would be sweet to make a batch for some special teachers, neighbors, or friends. It could also be used as Leprechaun bait, since we all know they love candy and rainbows. Sometimes a bad day calls for an extra-special after school snack, and rainbow bark is just the thing!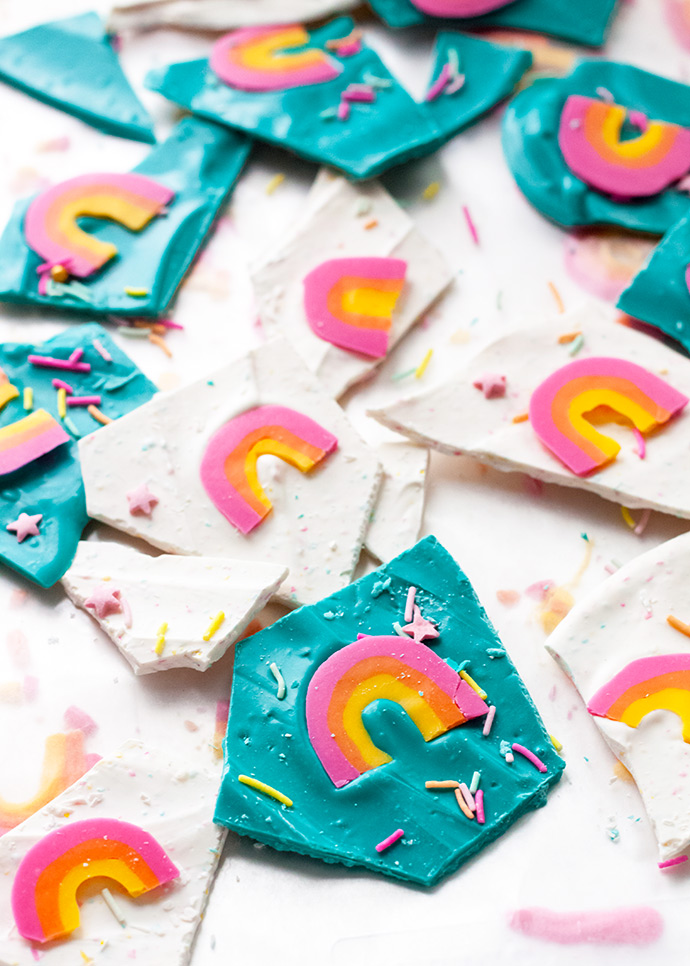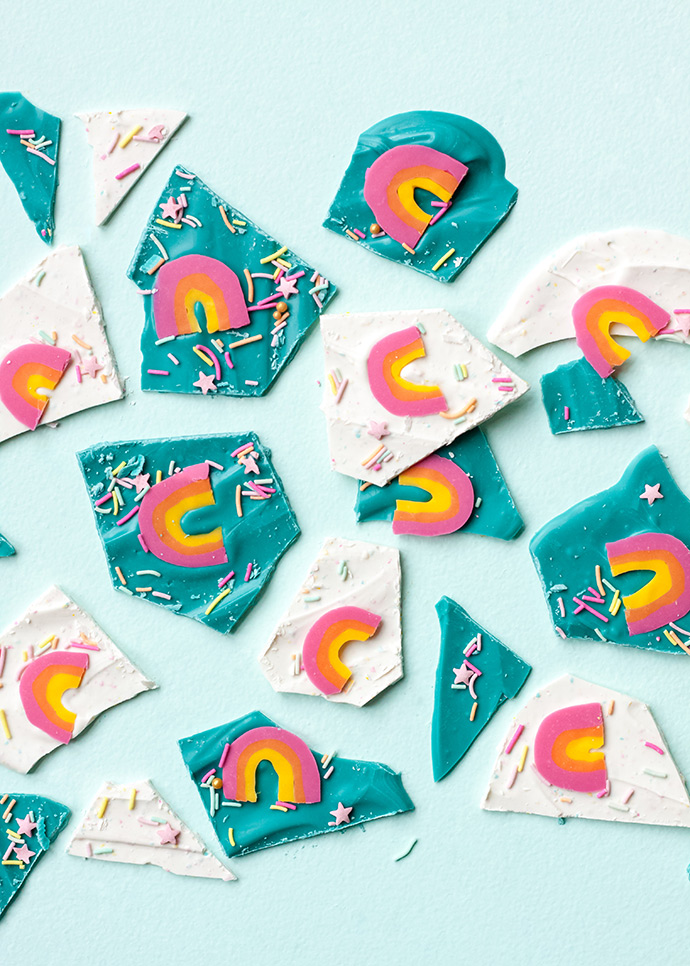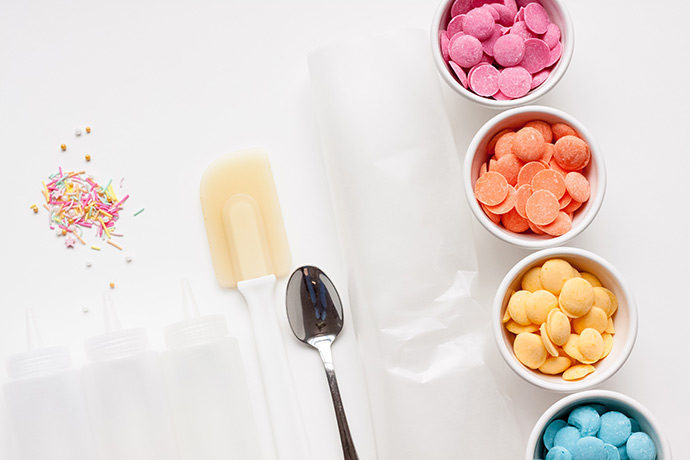 Candy melts (several colors for the rainbows + blue or turquoise for the "sky")
Microwave-safe bowls
Microwave
Sharp knife (not pictured)
Wax paper
Spatula
Spoon
Squeeze bottles
Sprinkles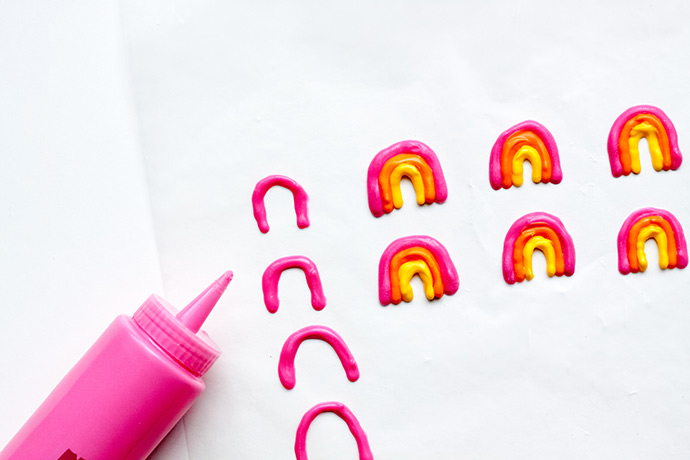 Step 1
Melt your first candy color in a microwave safe bowl in 30 second increments at 50% power. Stir in between each 30 seconds. Do not overheat, as that will ruin the consistency of the candy. I found that sometimes I only needed to do 15 seconds for the final heat up!Once the candy is melted, pour it into one of your squeeze bottles. Squeeze a 1" tall arch onto wax paper many times. This arch should be your largest of the three.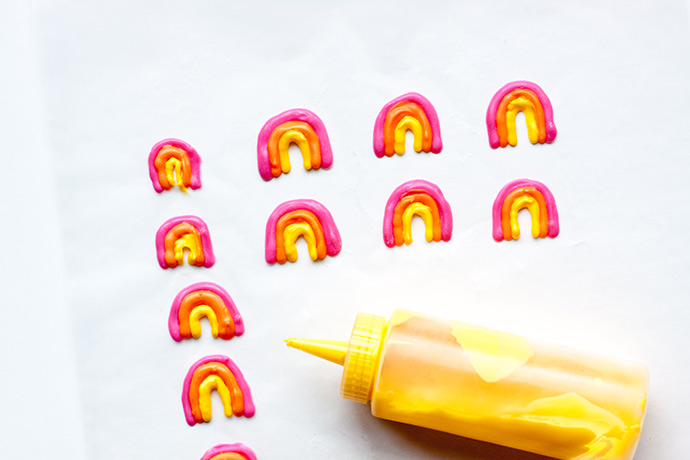 Step 2
Repeat steps 1 and 2 with your second, and then third candy colors. Squeeze the second and third color right up against the first color to make a rainbow. Allow the rainbows to cool and harden completely.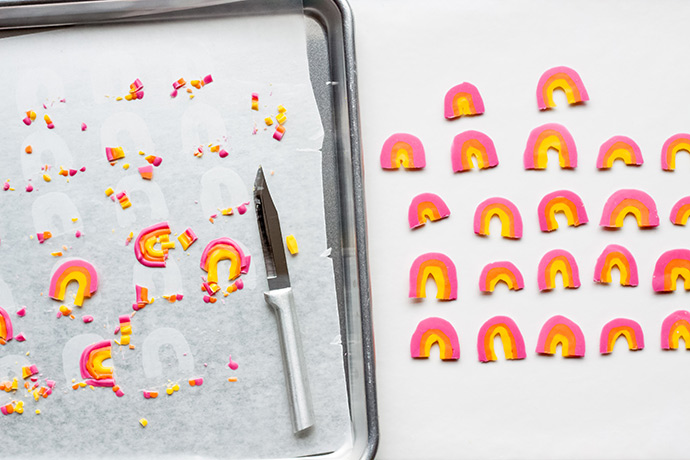 Step 3
If you would like to even out the ends of your rainbows, use a sharp knife to saw off the two ends. Peel the rainbows off the wax paper, and flip them over to the other side, which will be very flat. Set aside.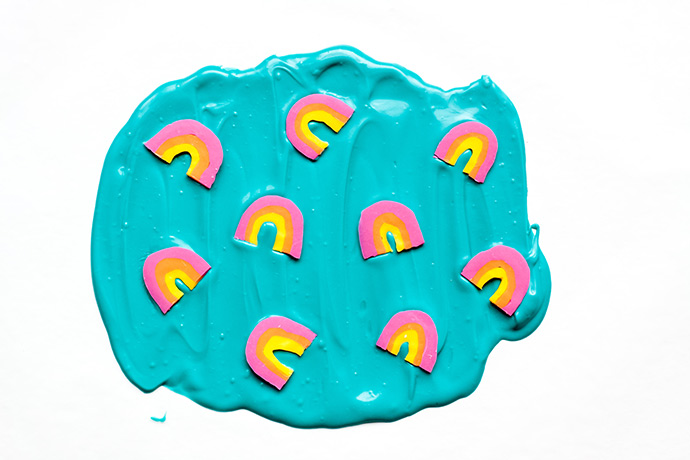 Step 4
Repeat step 1 using a larger amount of blue, turquoise or white candy. Pour the candy into a large puddle on a separate piece of wax paper. Use your spatula to smooth and thin it out. It should be about 1/8" thick. While the candy is still warm, randomly place the rainbows all over, with the flat side facing up. Quickly proceed to step 5.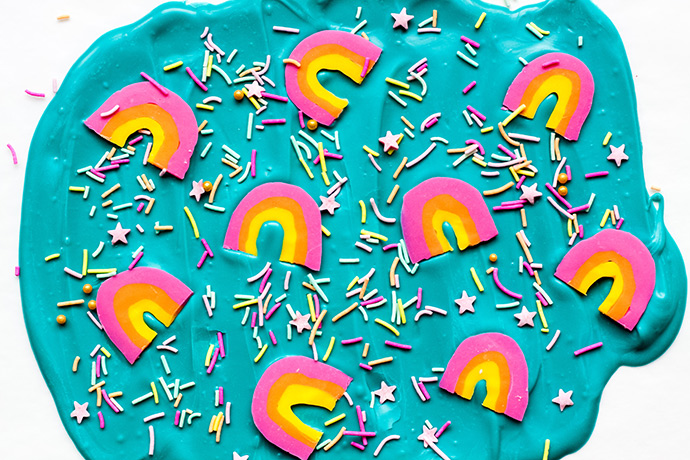 Step 5
Scatter some sprinkles around the rainbows to add some interest. Allow the candy to cool and harden.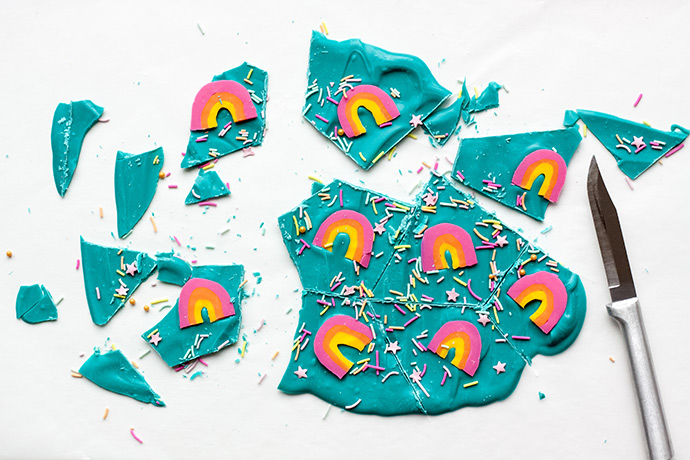 Step 6
Using your sharp knife, score around the rainbows to create the shape of the bark pieces that you would like to break apart. Once they are scored, you will be able to break the pieces off with your hands, being careful to keep the rainbows intact!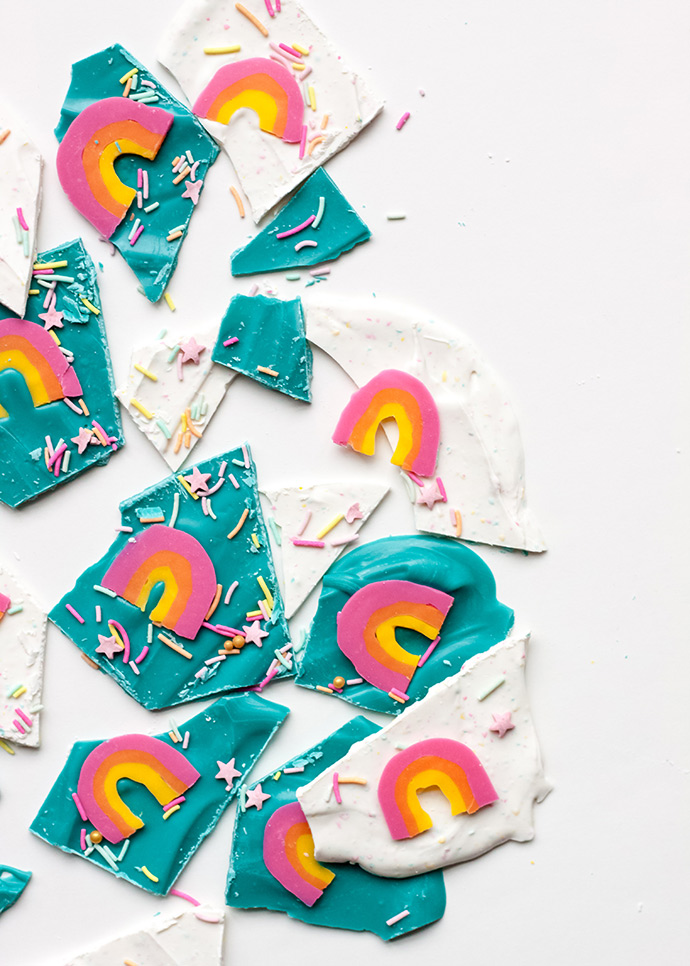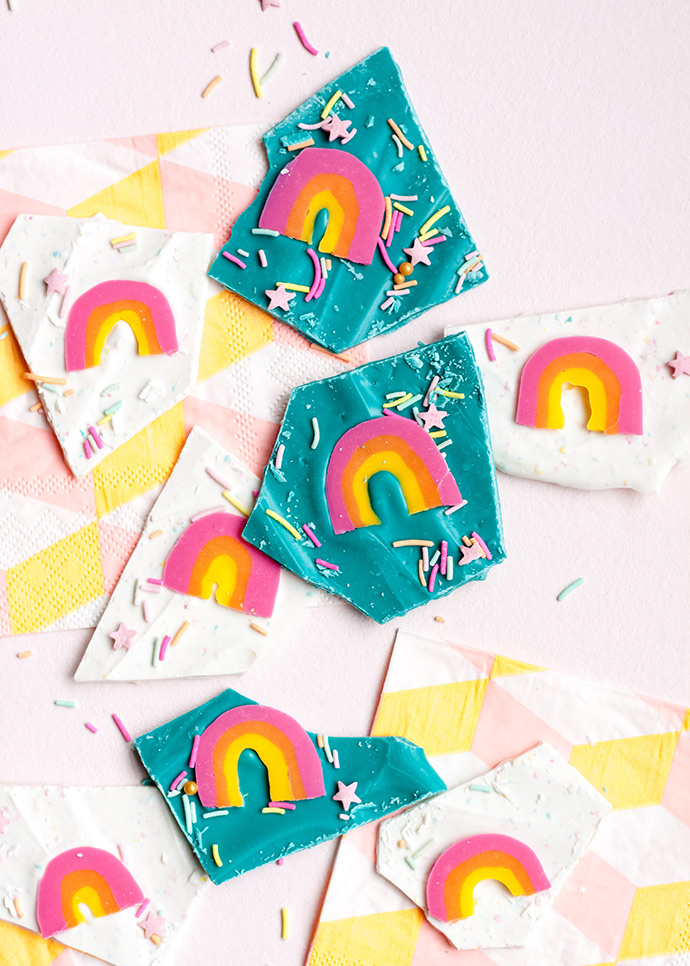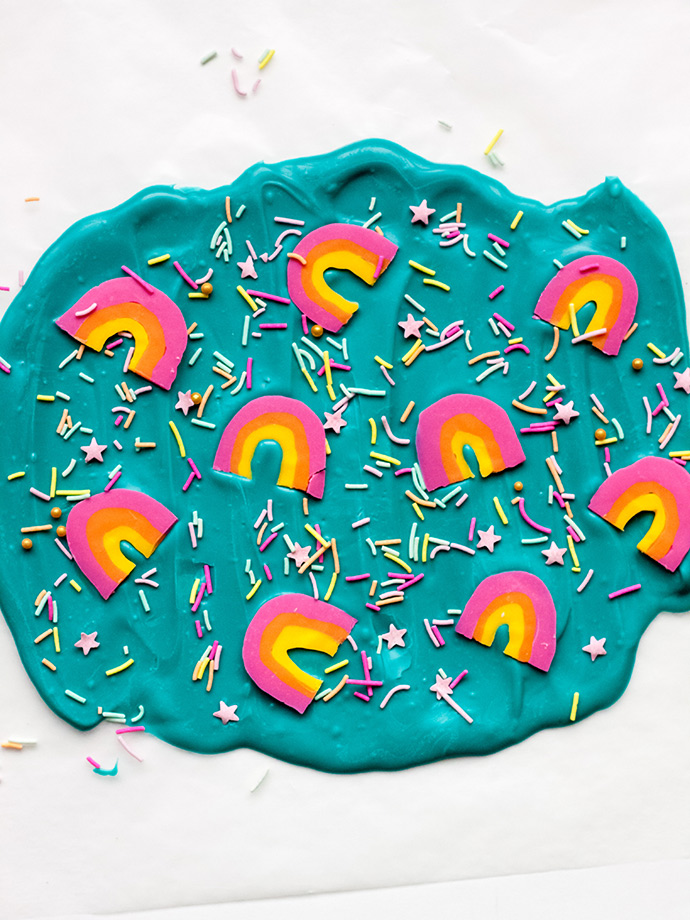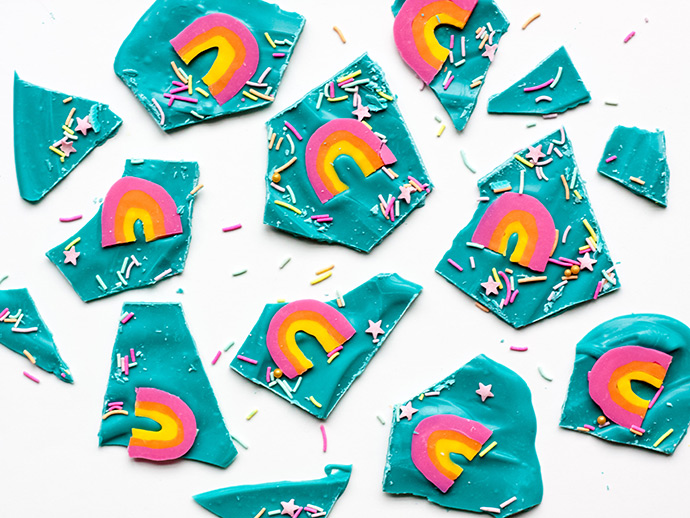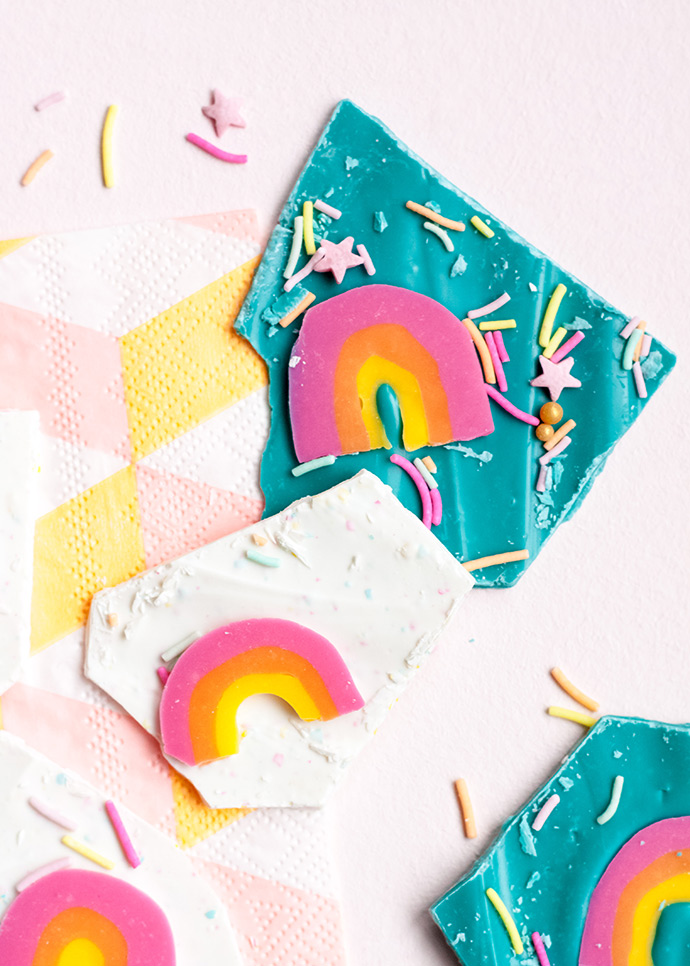 Your rainbow bark is ready to serve or share. Happy St. Patrick's Day!