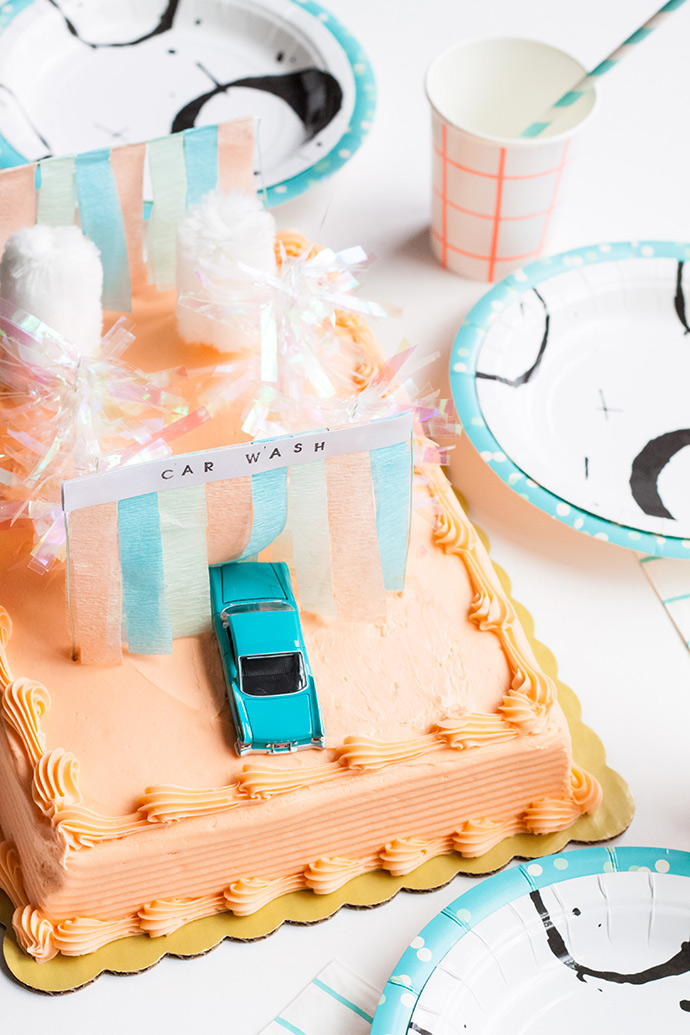 My hubby enjoys working outside in the yard and washing our cars, but time has been very limited lately with soccer games, baseball coaching, dance, homework, and Church. The other day, my mom asked me if I had "heard of a car wash". Nice, huh?! Just because you could write "wash me" in the dirt, doesn't mean we don't want clean cars! For Father's Day, we are going to surprise my husband with some car wash coupons, and thought it would be fun to present him with a car wash cake too!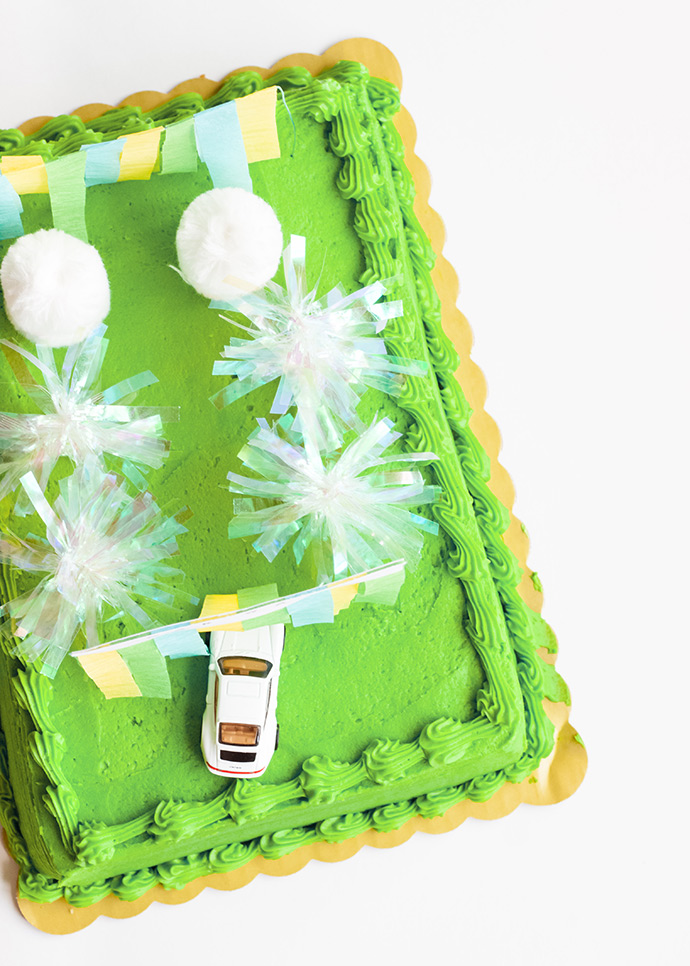 So, this one is for all the busy dads out there, who are consumed with kids' activities, family time, and working hard. Let him know how much you love and appreciate him with this darling Father's Day cake, and some good ol' handmade car wash coupons, or actual gift certificates. He's going to love it! …Perfect for Grandpas too!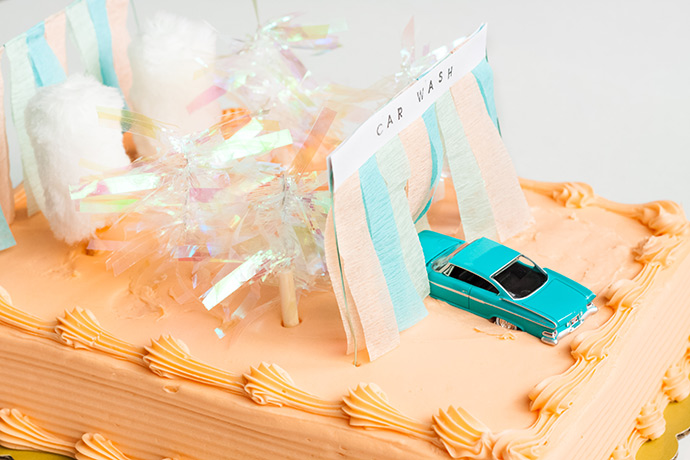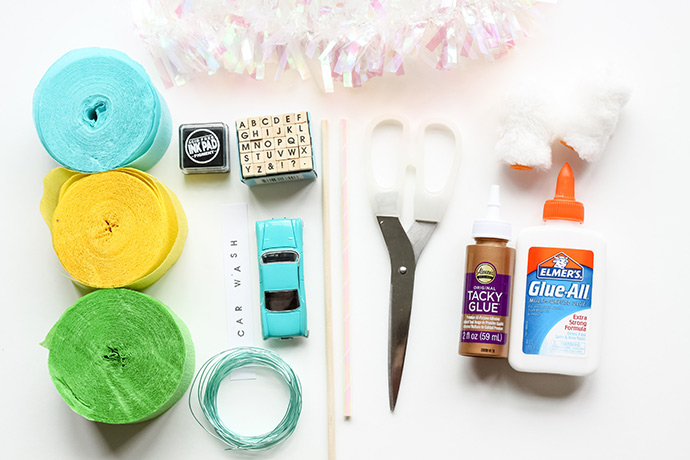 • Homemade or grocery store (1/4) sheet cake (not pictured)
• 20 gauge beading wire
• Scissors
• Streamers in multiple colors
• School glue
• Tacky glue
• Iridescent garland
• Iridescent paper straws
• White cardstock
• Alphabet stamps and ink pad
• Dowels cut to 3 ½"
• Two 2 ½" mini rollers (found in paint touch up kits)
• Toy car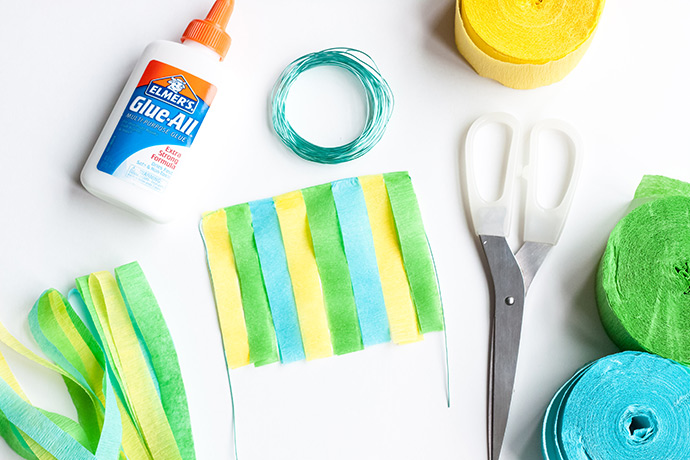 Step 1
Cut a 16" piece of beading wire, and bend it into an open rectangle with a 5" top, and two 5 ½" sides. Cut three different streamer colors into 10" pieces. Cut those pieces into three skinnier strips. Fold the strips in half over the top side of the rectangle, and glue each piece to itself near the top. Alternate the colors, until the entire side is covered in streamers. Allow to dry. Cut the streamer fringe down to about 4", but leave the wire sides long. Repeat this step, so that you have two wires with fringe.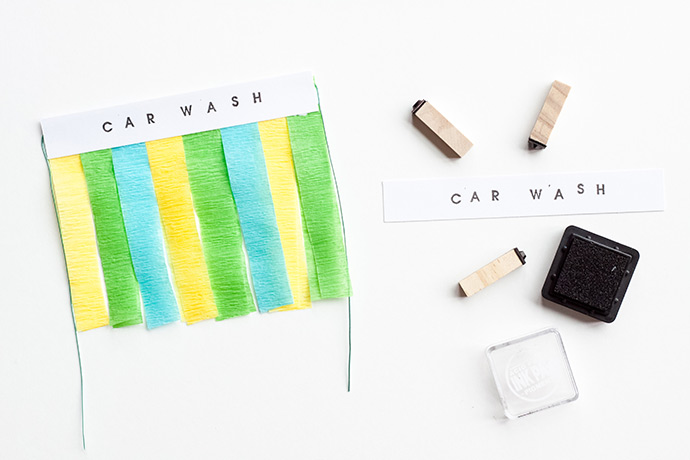 Step 2
Cut a piece of white cardstock into two 5 x ¾" strips, and use your alphabet stamps to write "CAR WASH" in the middle of one strip. Glue the sign across the top of one wire with streamers, and glue the second piece to the backside of the strip.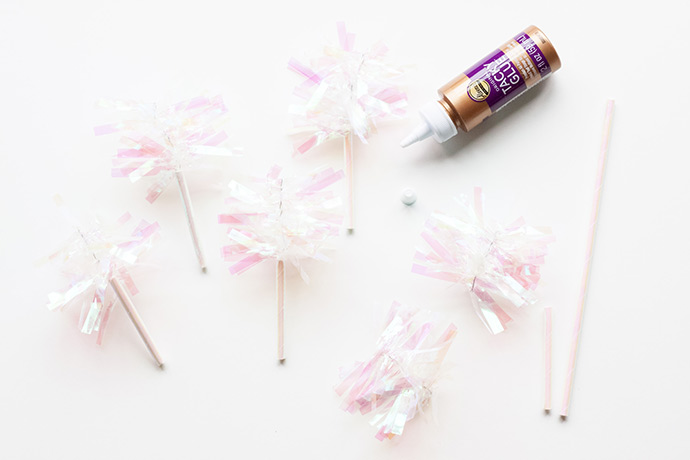 Step 3
Cut four 2 ½" pieces of garland, and four 1 ½" in pieces of paper straw. Glue one end of each garland piece to one end of each paper straw piece, and allow to dry.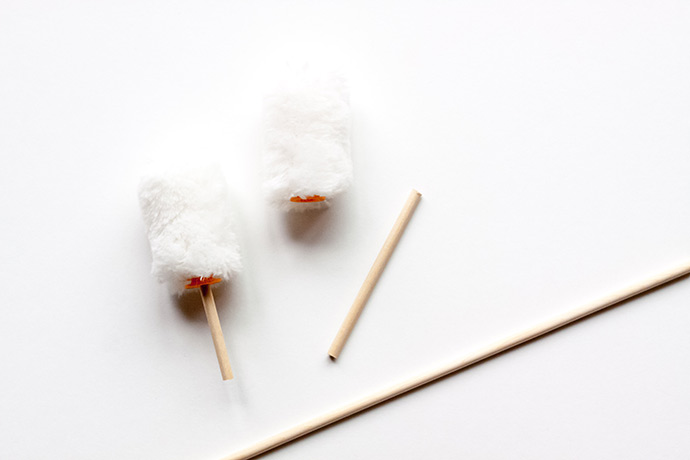 Step 4
Place your two mini paint rollers from the touch-up kits onto your 3 ½" dowels.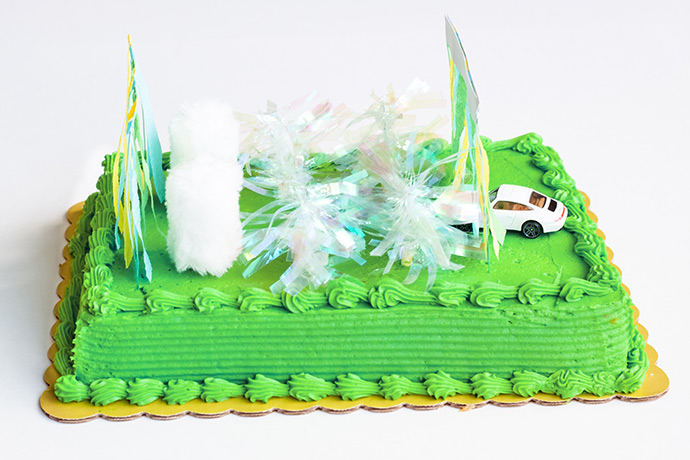 Step 5
Arrange your toy car, and car wash pieces onto the top of your sheet cake. Place the wire with fringe at the front of the wash, and the second one at the end. The garland pieces can go in the middle, and then the paint rollers between the garland and fringe at the end.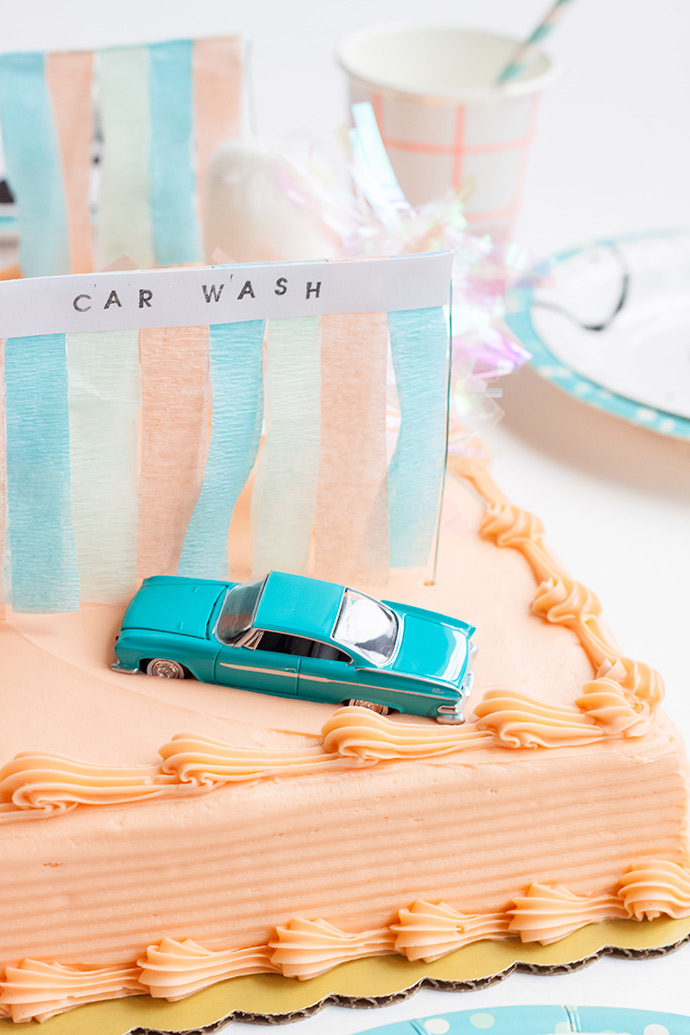 Your car wash is in business! Happy crafting, and happy Father's Day!