When you think of Halloween, the first things that come to mind are typically pumpkins, ghosts, black cats, and witches – but don't forget the skeletons! Although they can definitely be spooky, we have a little bit of a soft spot for them. With a few careful touches, skeletons and skulls can be pretty cute, don't you think? Take a look at a few of our favorite skeleton craft projects below!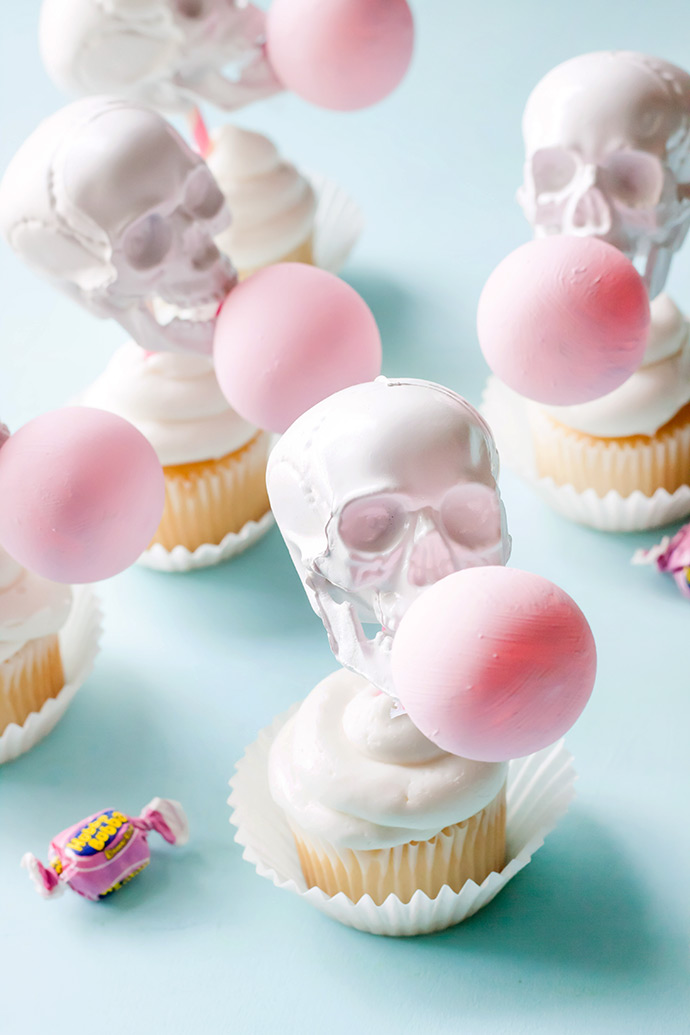 Bubblegum Skull Cupcake Toppers
If these aren't the cutest skulls you ever seen then we don't know what to tell you! Make your own cupcake toppers with some plastic skulls, paint, and a few pink balloons.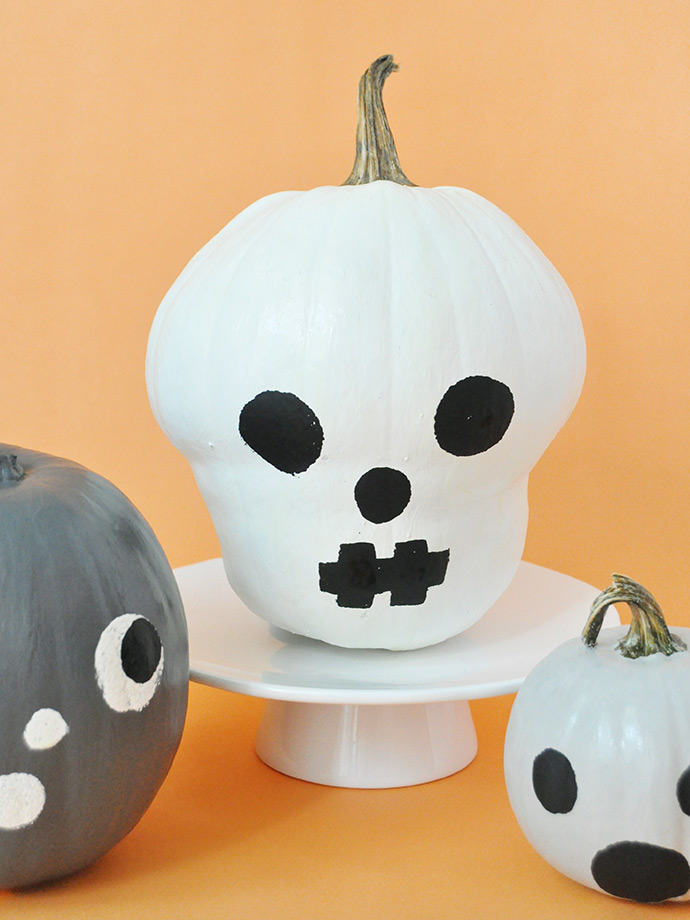 Glow-in-the-Dark Painted Pumpkins
If you have a garden in your backyard and have ended up with some funny looking pumpkins this fall, this is the project for you! We found this oddly shaped pumpkin while visiting a local patch and it immediately reminded us of a skull. With a little bit of glow-in-the-dark paint, this funny-looking pumpkin was transformed into this perfect skull!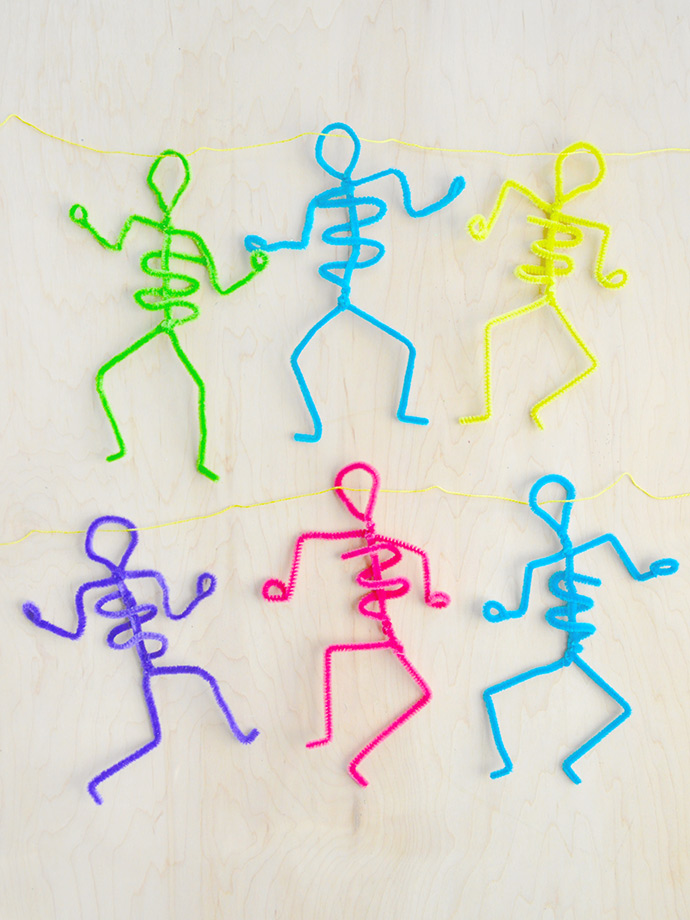 Pipe Cleaner Skeletons
We are huge fans of crafting with pipe cleaners, and this craft is no exception! Grab some colorful neon pipe cleaners (or use white, silver, black, and holographic for a more neutral look) and get sculpting. This garland comes together super quickly and is an easy decoration to pack away and reuse year after year.
Printable Dia de los Muertos Wreath
We've done almost all of the work for you with this adorable wreath! Just download the printable, cut out, and assemble – your front door has never looked better!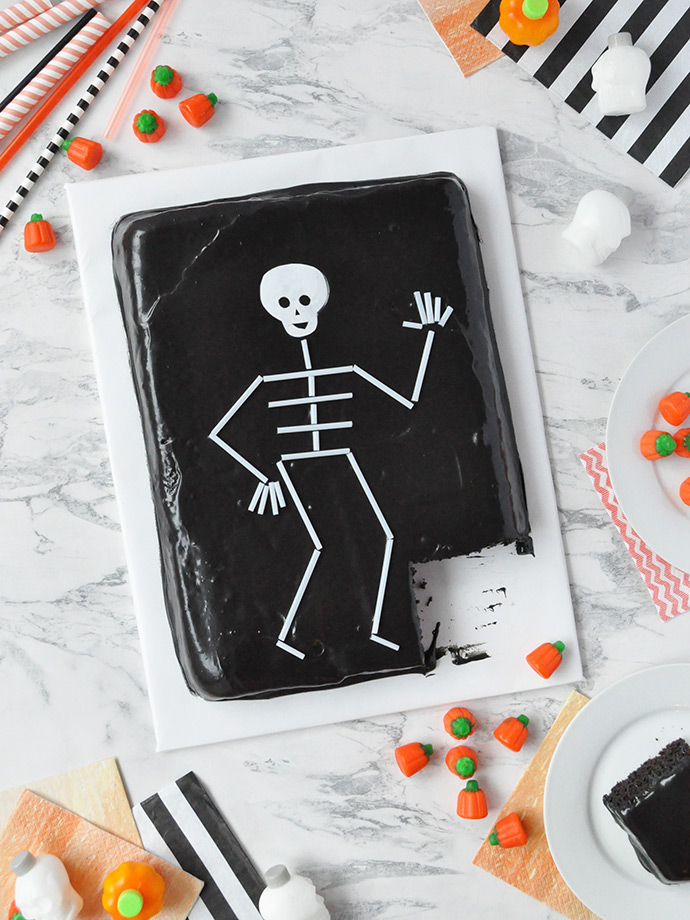 Straw Skeleton Cake
Upcycle plain white plastic straws into this spooky cake! You can also use white paper straws if you don't have any plastic straws saved in your stash already. Decorating a cake can sometimes feel daunting, but this skeleton is quick and simple to assemble, no fancy piping required.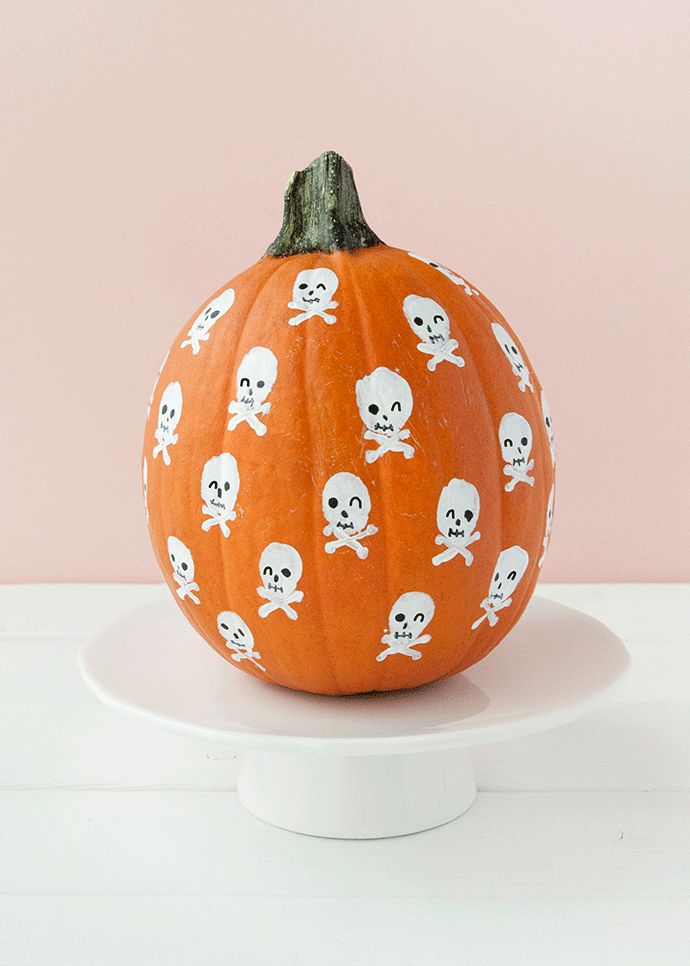 Painted Fingerprint Pumpkins for Kids
We've done a handful of fingerprint pumpkins over the years, but this one is definitely one of our favorites! Kids will love getting their hands messy for this no-carve pumpkin that comes together in almost no time. If only we had a magic spell to make these skulls wink in real life!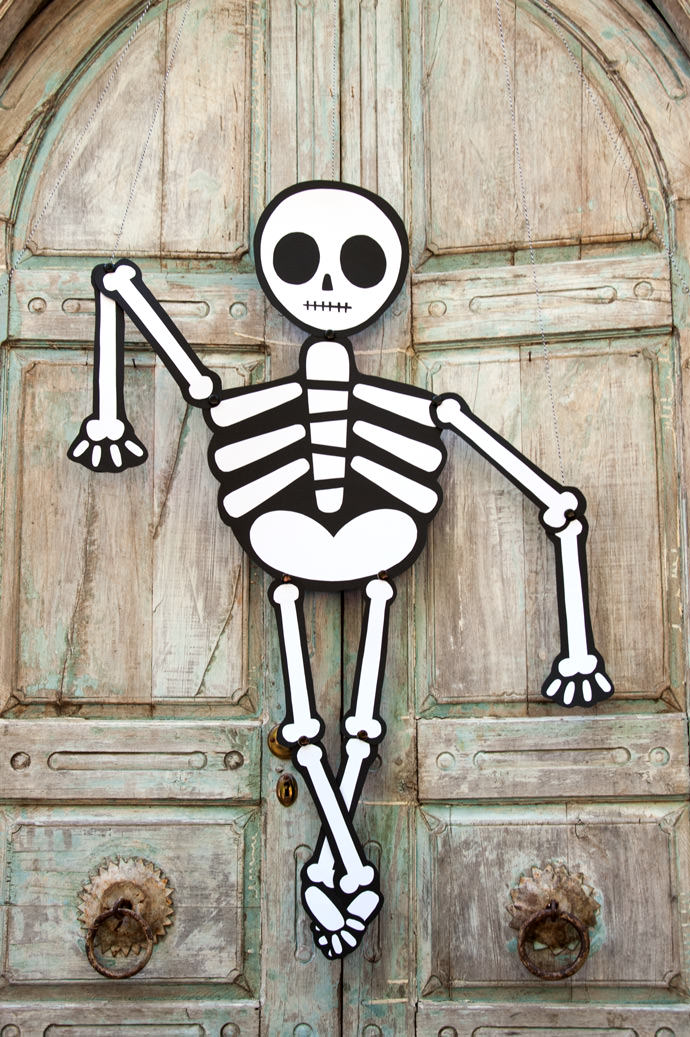 DIY Trick-Or-Treater Greeter
And finally, this paper skeleton decor is the perfect way to decorate your front door this Halloween. With posable arms and legs, you can customize this little guy to be in whatever dance move or position you like! All the trick-or-treaters are sure to be big fans.