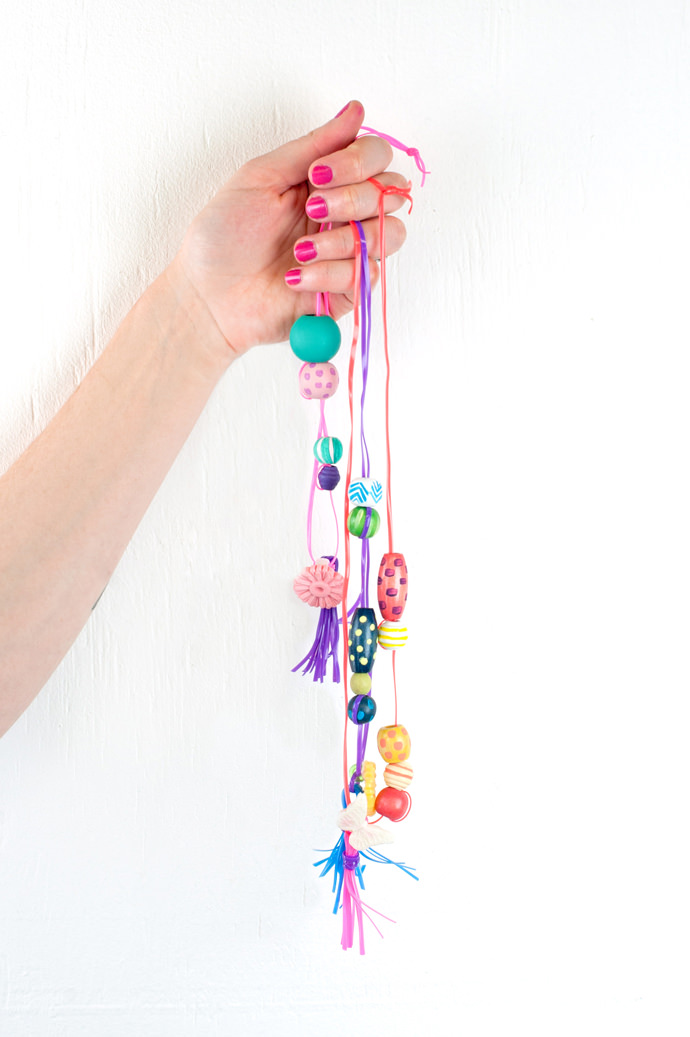 Let's face it: tiny things are universally cute. In my experience, kids have a hard time resisting things that are tiny and colorful, especially when they get to create tiny, colorful things all by themselves! That's why my kids had such a great time with these Mod Podge Mod Melts. They got to pick out their favorite color and object and ultimately turn it into wearable art!
With Mod Melts, there are tons of molds to choose from, with options ranging from owls and sunflowers to cupcakes and airplanes. Once the charms harden in the molds, they can be painted, turned into jewelry, used to decorate a trinket box, or just traded and collected as is!
We chose to create necklaces from our Mod Melts that we adorned with hand-painted wooden beads and bright tassels.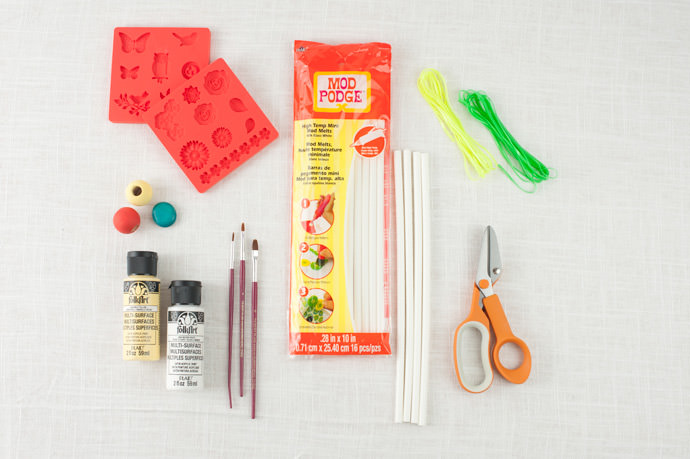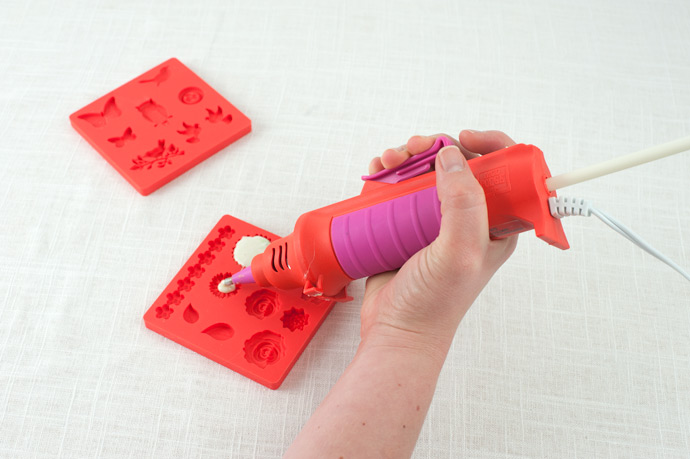 Step 1
With your Mod Melter, fill your mold starting from the center and working your way out. Let cool for 10 minutes or until
firm.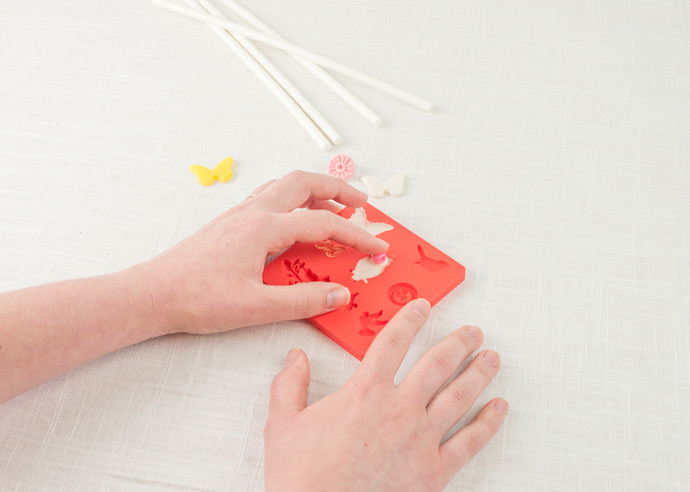 Step 2
Attach a pony bead to the back of the Mod Melt charm while it's still in the mold.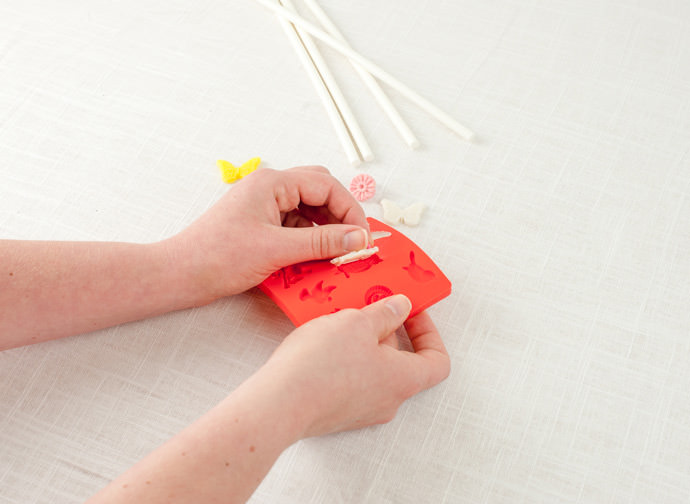 Step 3
Once the bead is firmly in place, pop the charm out of the mold.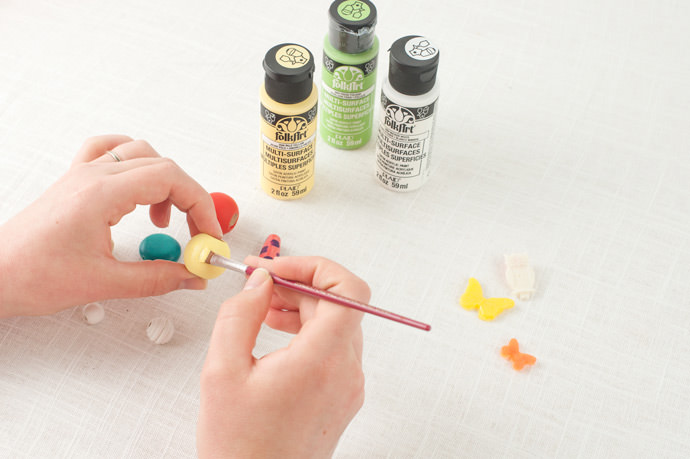 Step 4
Next, select a variety of wooden beads to decorate. We chose to keep some of the wooden beads solid colored, while others, we added playful patterns to- you can add dots, lines, even arrows!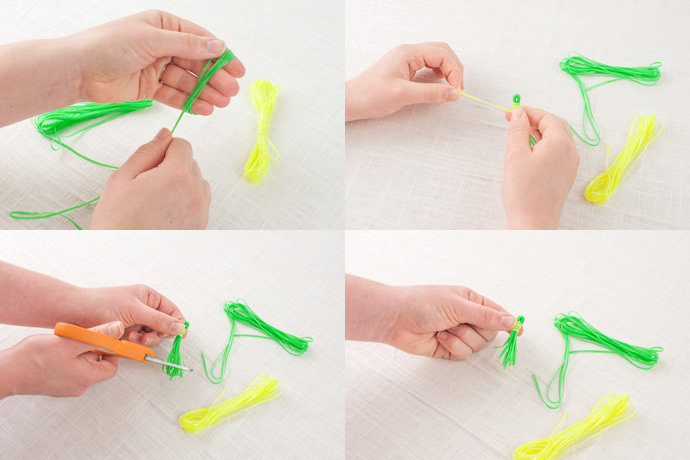 Step 5
Measure your string and cut at desired length for the necklace. To create the tassel, wrap the string around your fingers several times and cut once you've achieved your desired thickness. Maintaining the overall shape of the loop, take string of the same color (or a coordinating one) and tie it around one end, leaving enough of the loop exposed to thread your necklace string through. Once you've wrapped your coordinating string around several times and secured it, clip the other end of the loop to free the tassel.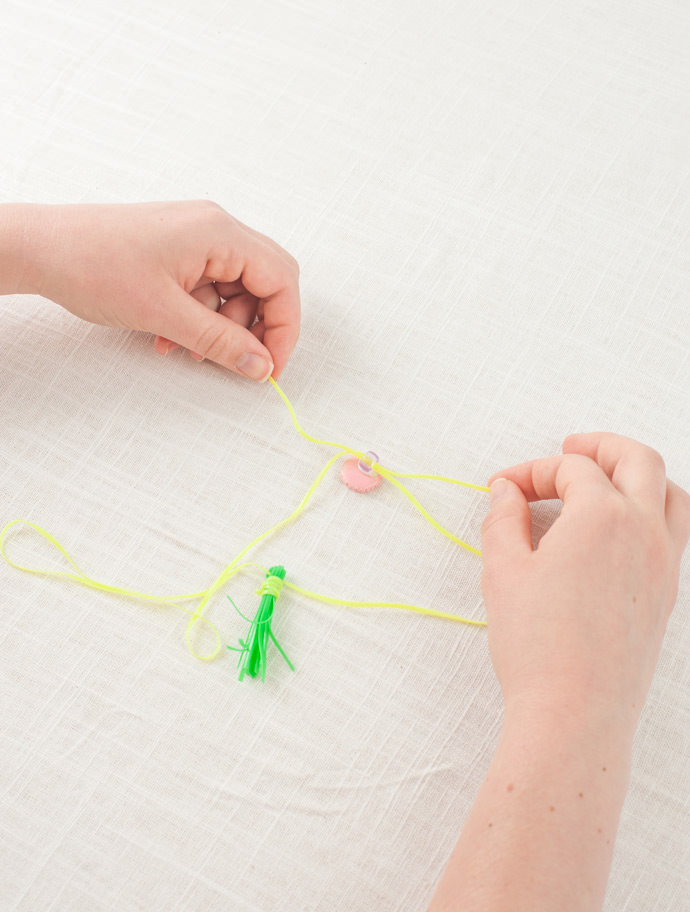 Step 6
Lace the necklace string through the top of your tassel and then, crossing strings, thread through the back of your Mod Melt charm.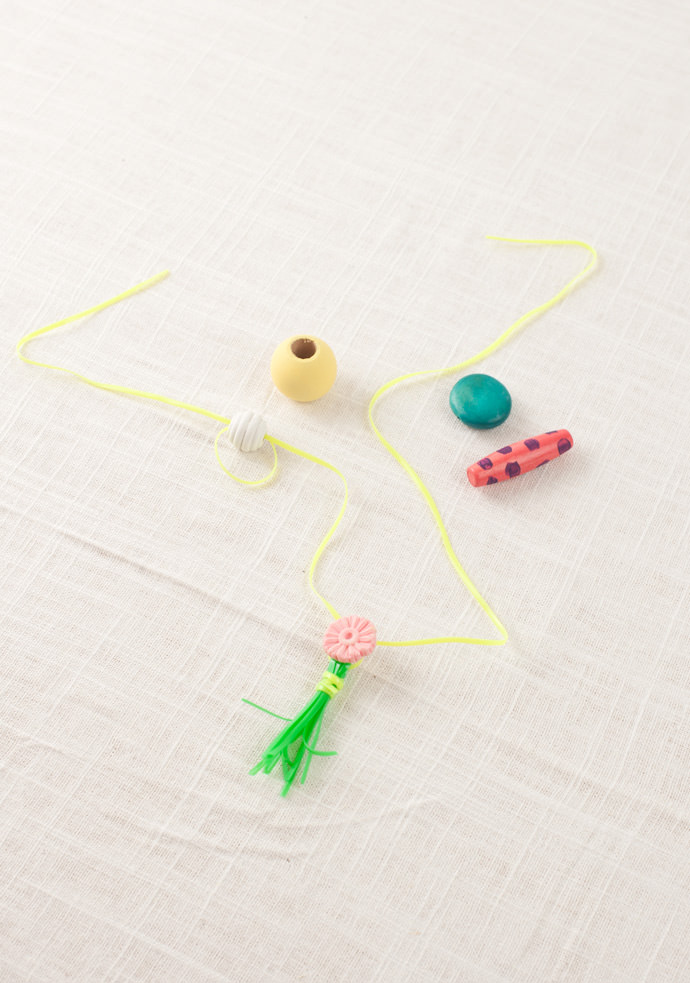 Step 7
Finally, add your painted wooden beads and tie at the end.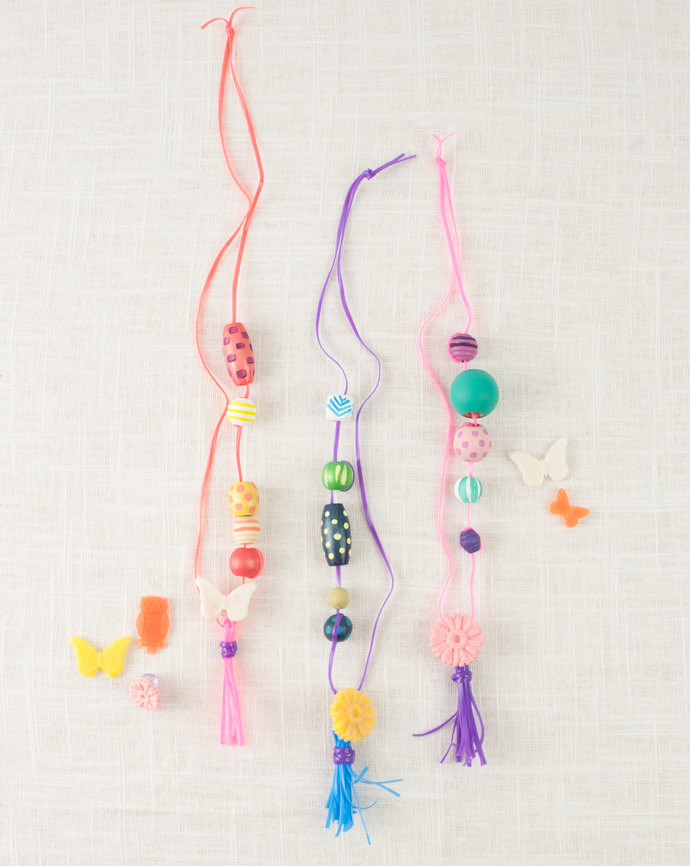 You can wear your necklace by itself, or layer several necklaces for a bold, colorful look!
This post is sponsored by Plaid.