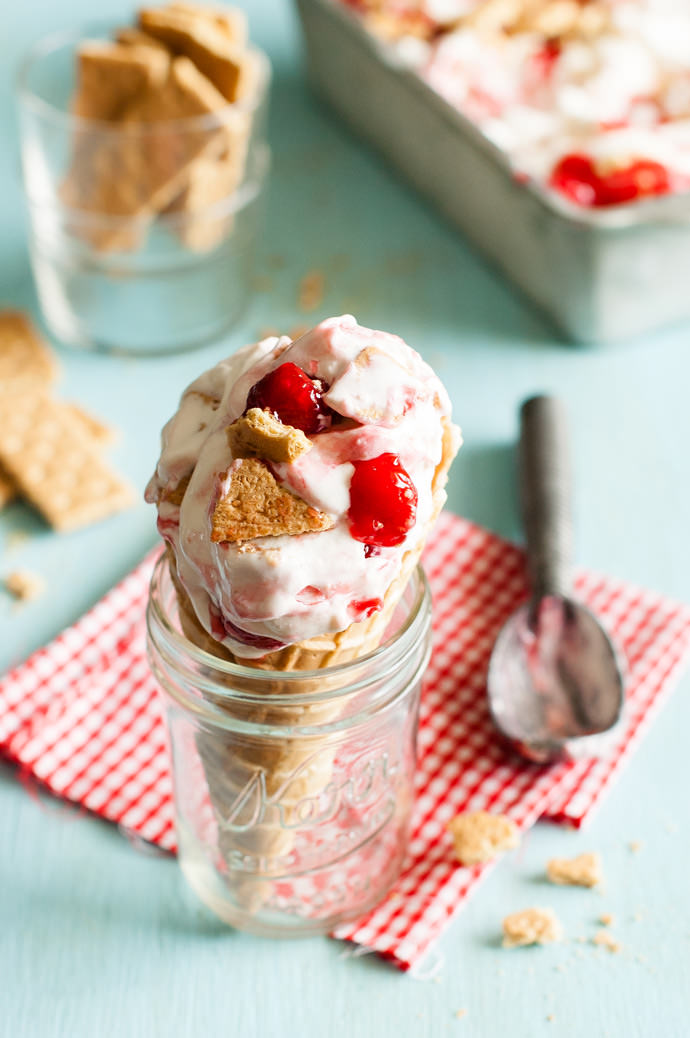 Ice cream is one of those things that I never can get enough of. No matter the season, I am making ice cream. My kids seem to feel the same way. Maybe even more so. Where I prefer my ice cream simple and smooth, they want theirs to be chunky and full of exciting toppings.
This Cherry Cheesecake Ice Cream caters to the preferences of my children. Full of sweet, juicy red cherries and crunchy crushed graham crackers, this ice cream is an ode to good old classic cheesecake. What makes it even better is that it is easy to throw together. Instead of a cooked custard base, this ice cream blends together cream cheese and heavy cream. This means no wait time for the custard to chill while still achieving a rich, creamy ice cream.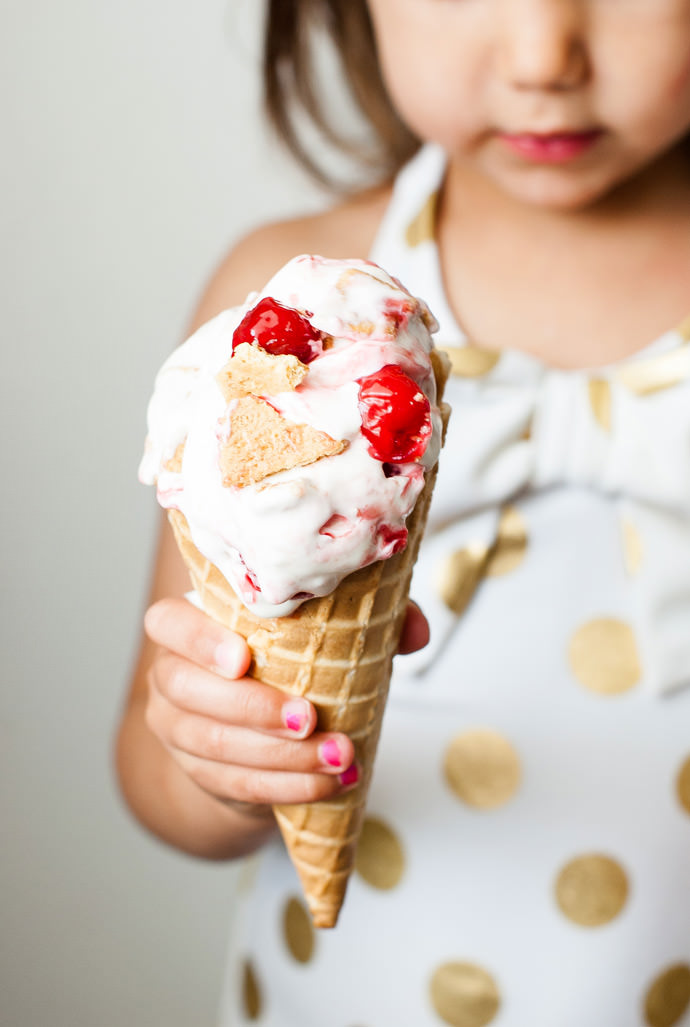 If cherries aren't your jam, substitute them with raspberries, blueberries, or any other fruity canned pie filling. The ingredients for this ice cream are simple. The hard part is waiting for it to harden before scooping it into your favorite ice cream cone. Good luck!
Makes 1 1/2 quarts of ice cream.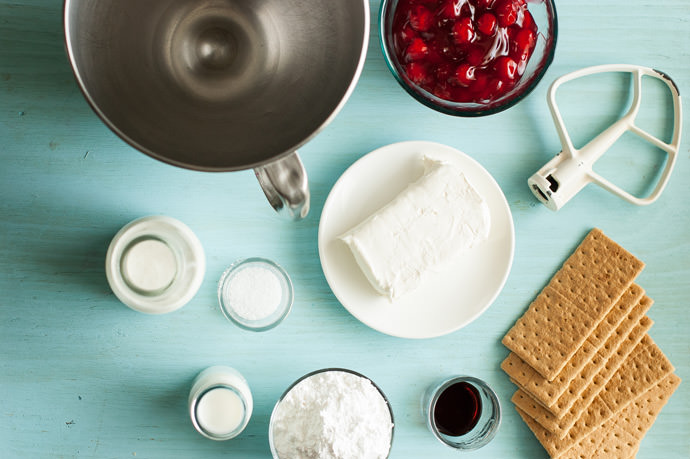 1 (8 ounce) package cream cheese, cold
1 cup Ppowdered sugar
Pinch of salt
1 1/2 tablespoons vanilla
1 1/2 cups heavy whipping cream
1 cup whole milk
1 1/2 cups cherry pie filling
7 sheets graham crackers, broken into small pieces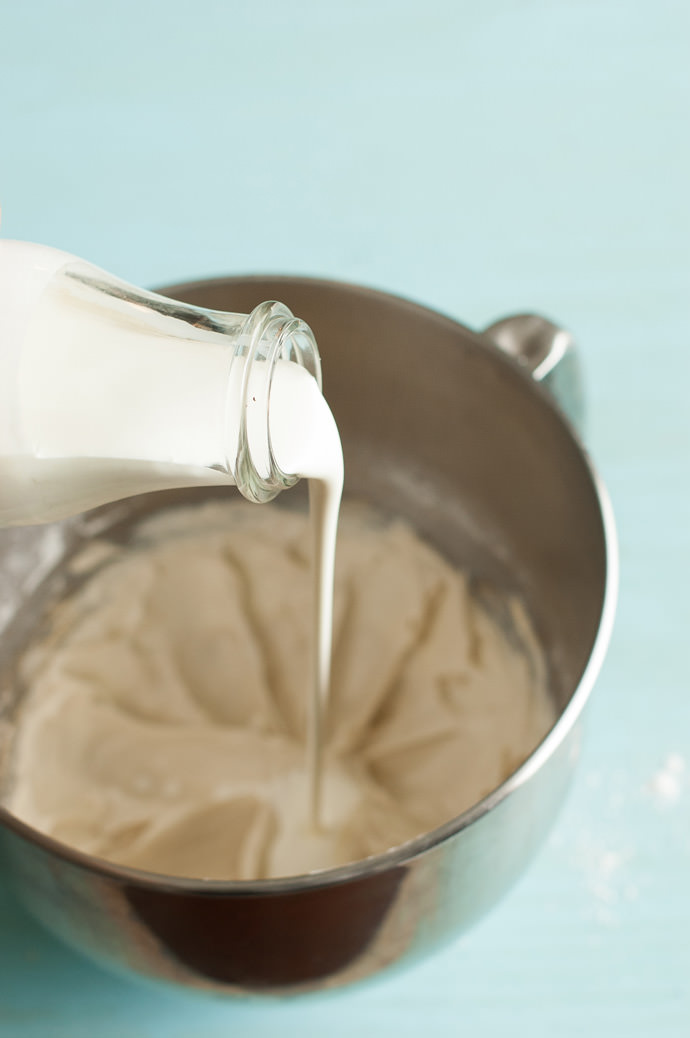 Step 1
Place the cold cream cheese, powdered sugar, and salt in a large mixing bowl. Beat together with an electric mixer until smooth and lump-free. Scrape the bowl down with a rubber spatula.Beat in the vanilla. Pour in the heavy cream a little bit at a time and beat in until smooth, scraping the bowl down a few times to keep lumps from forming. Slowly beat in the milk. Scrape the bowl down one more time and mix again until smooth. Freeze in an ice cream maker according to manufacturer instructions.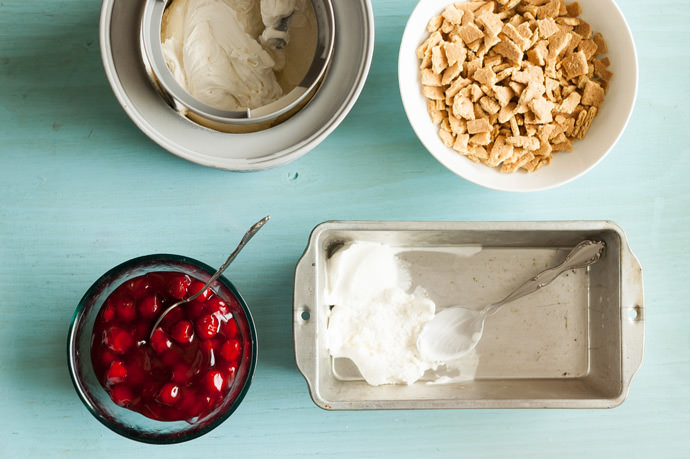 Step 2
Scoop 1/3 of the ice cream into a chilled metal loaf pan(or other container) and spread evenly across the bottom.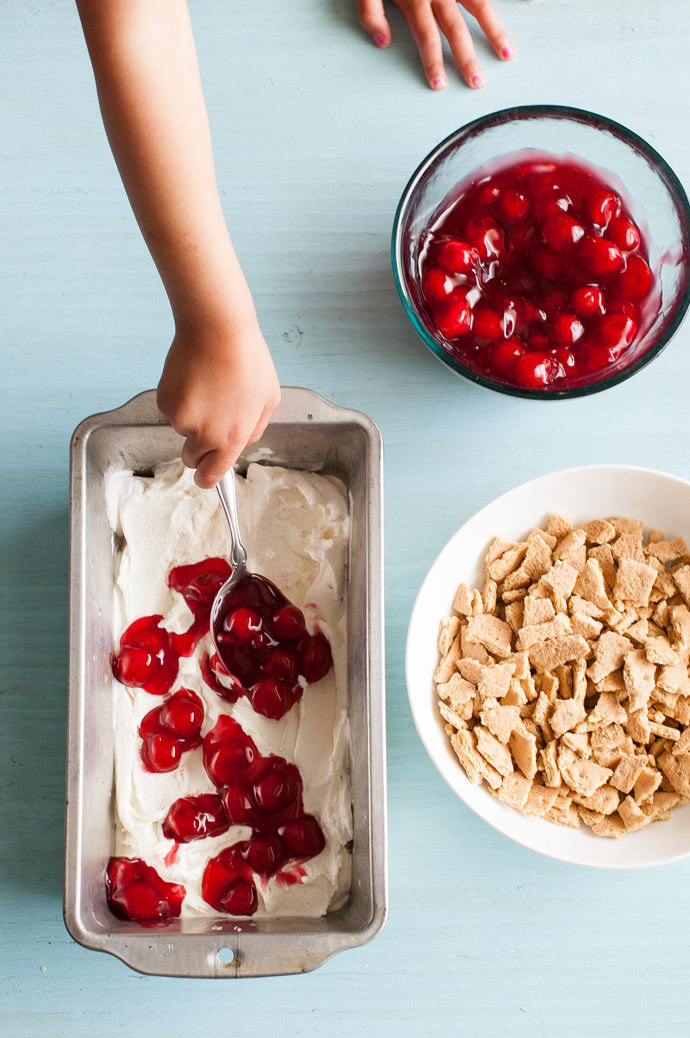 Step 3
Spoon 1/3 of the cherry pie filling over the top of the ice cream.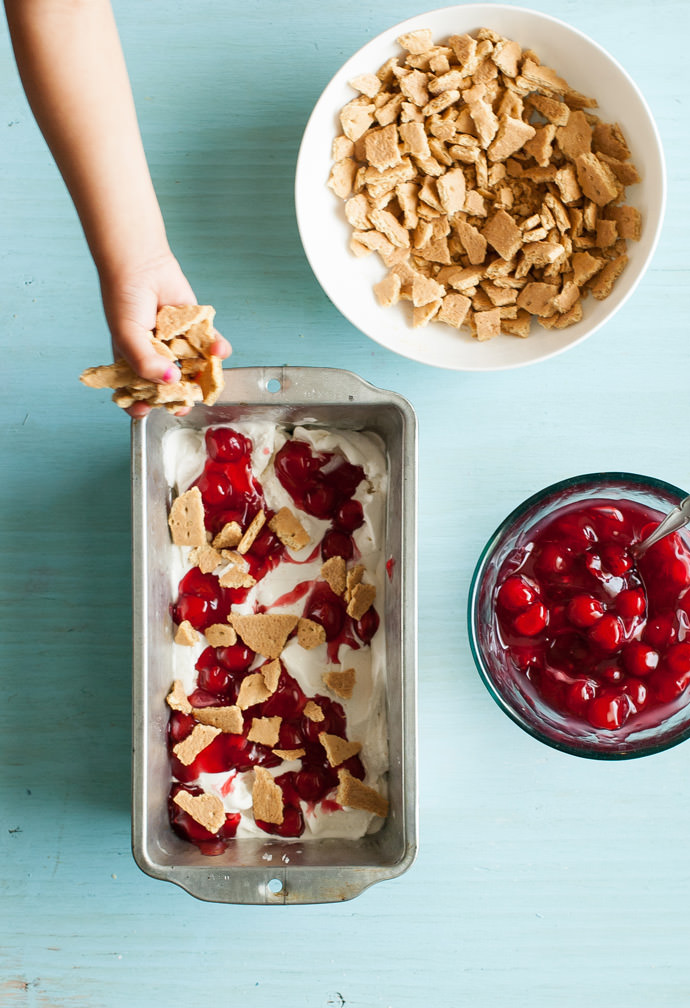 Step 4
Sprinkle 1/3 of the graham crackers over the pie filling. Repeat steps with the remaining ice cream, cherries, and graham crackers, ending with a last sprinkle of graham crackers and cherries on top of the ice cream. Cover ice cream and freeze for 6-8 hours. Let sit at room temperature for 10 minutes before scooping.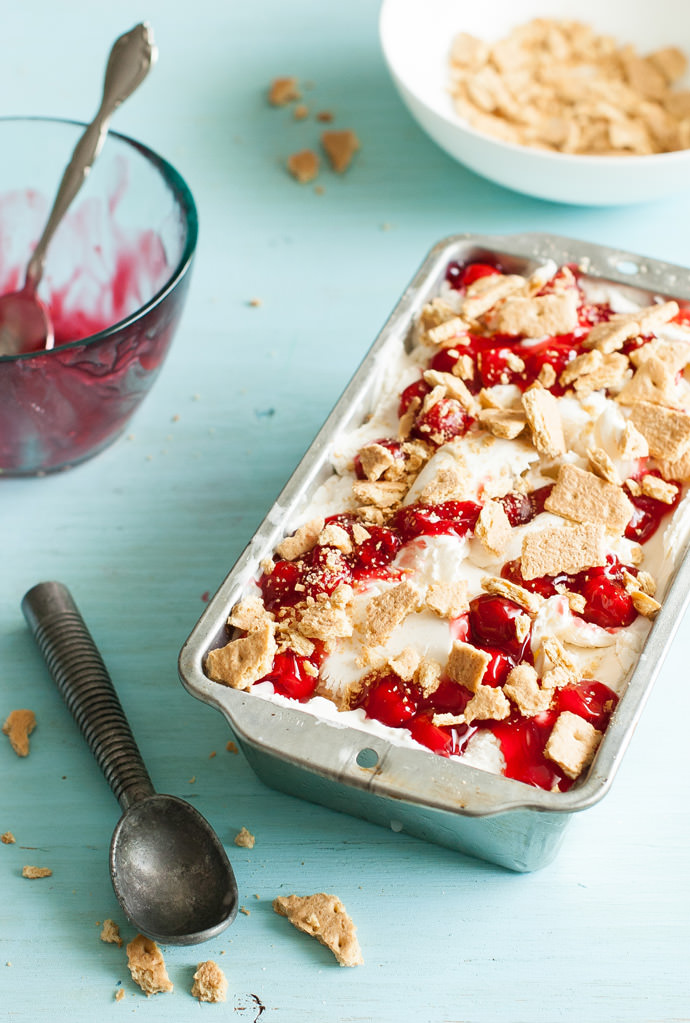 Enjoy!