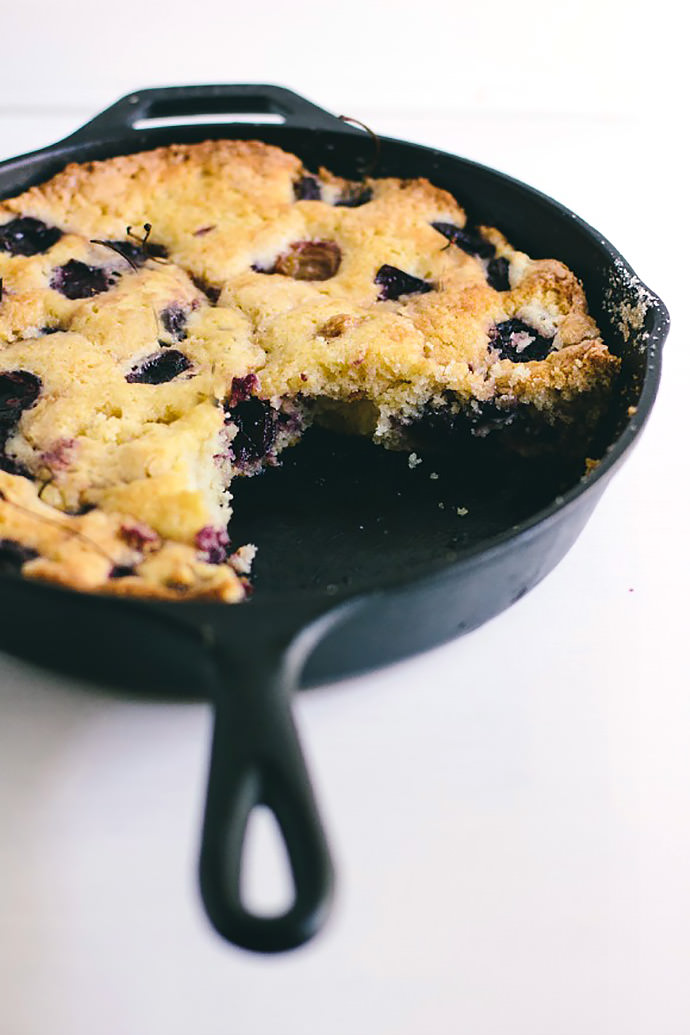 I've always loved the idea of afternoon tea time cakes, and this dessert fits the bill. With a few simple ingredients, this skillet cake is a perfect summer time treat. It's easy to put together, and makes good use of July's cherry crop.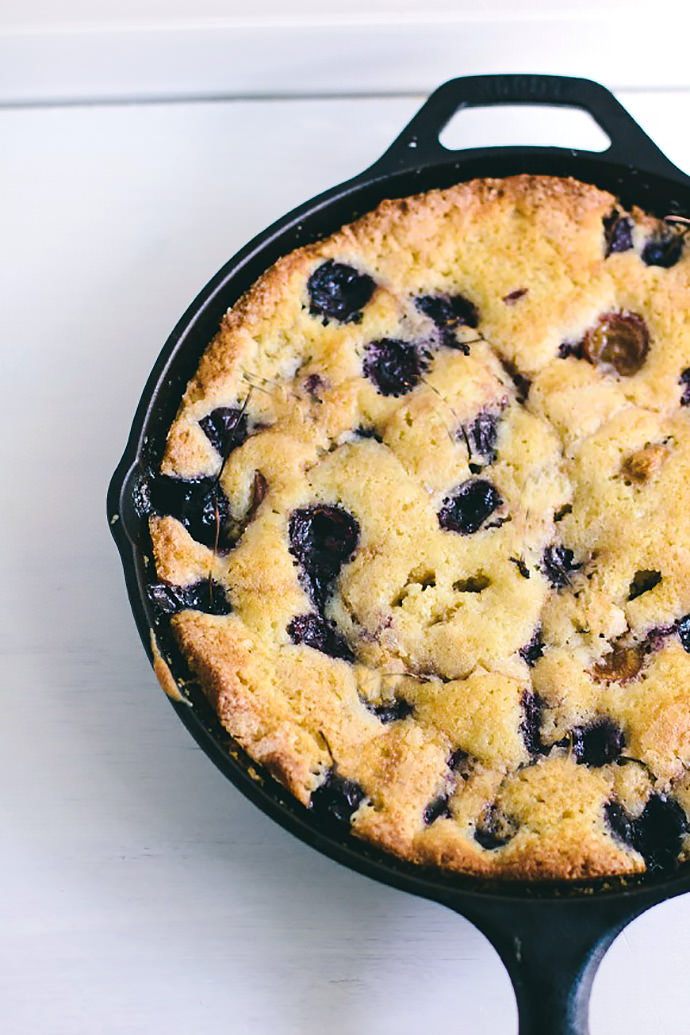 This cake is adapted from Gourmet's famous Raspberry Buttermilk Cake. I used a mix of Bing and Rainier cherries in this cake. I thought it would be pretty to leave a few with stems left in, but the stems just shriveled up in the oven, and I wouldn't recommend doing it for this cake. If you don't have a cherry pitter, a plastic straw will work.
Ingredients
6 tablespoons unsalted butter, at room temperature, plus extra for pie plate
1 1/2 cups all-purpose flour
1 1/2 teaspoons baking powder

3/4 teaspoon table salt
1 cup plus 2 tablespoons granulated sugar
1 large egg

1/2 cup buttermilk

2 teaspoons vanilla extract
1 pound cherries, pitted and halved
Preheat the oven to 350°F. Butter a 10-inch cast iron pan (a 10-inch cake pan will work here, too).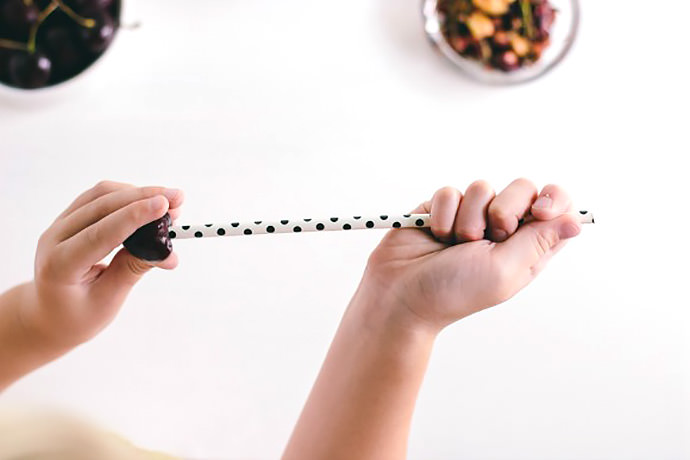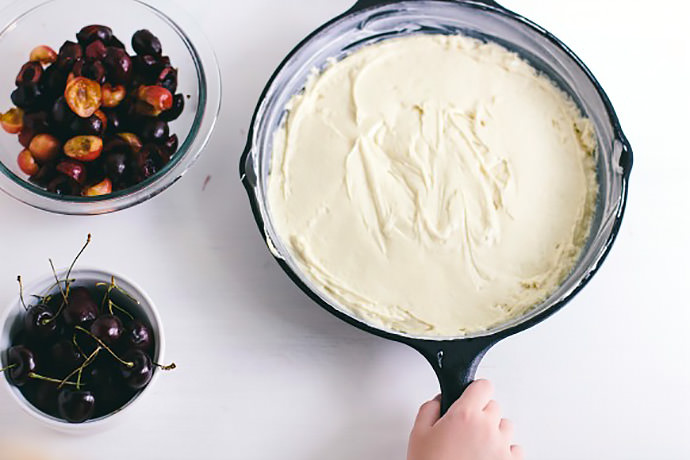 Whisk the flour, baking powder, and salt together in a small bowl and set aside. In the bowl of a standing mixer, beat the butter and 1 cup sugar until pale and fluffy, about 3 minutes. Mix in the egg, buttermilk, and vanilla until just combined. Add the dry mixture gradually, mixing until just smooth.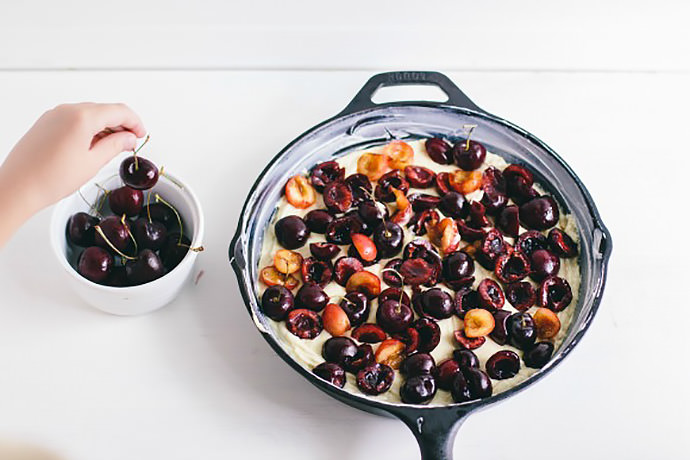 Pour the batter into the prepared pan. Arrange the cherries on top of the batter, as closely as possible in a single layer.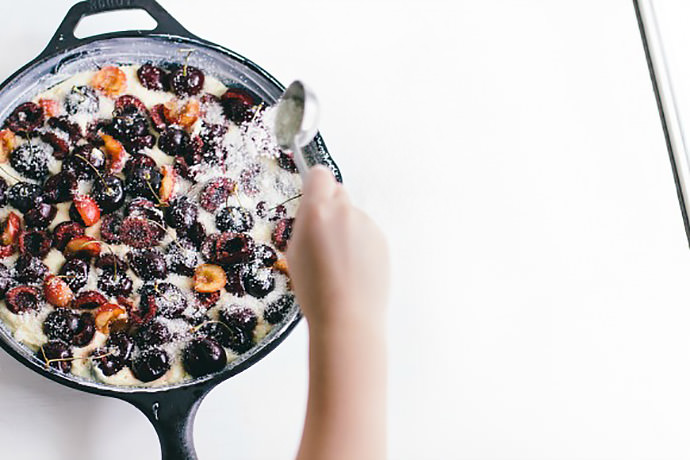 Sprinkle the remaining 2 tablespoons sugar over the cherries.
Bake the cake for 10 minutes, and then reduce the oven temperature to 325°F and bake the cake until golden brown and a tester comes out free of wet batter, about 50-60 minutes. Let cool in the pan on a wire rack.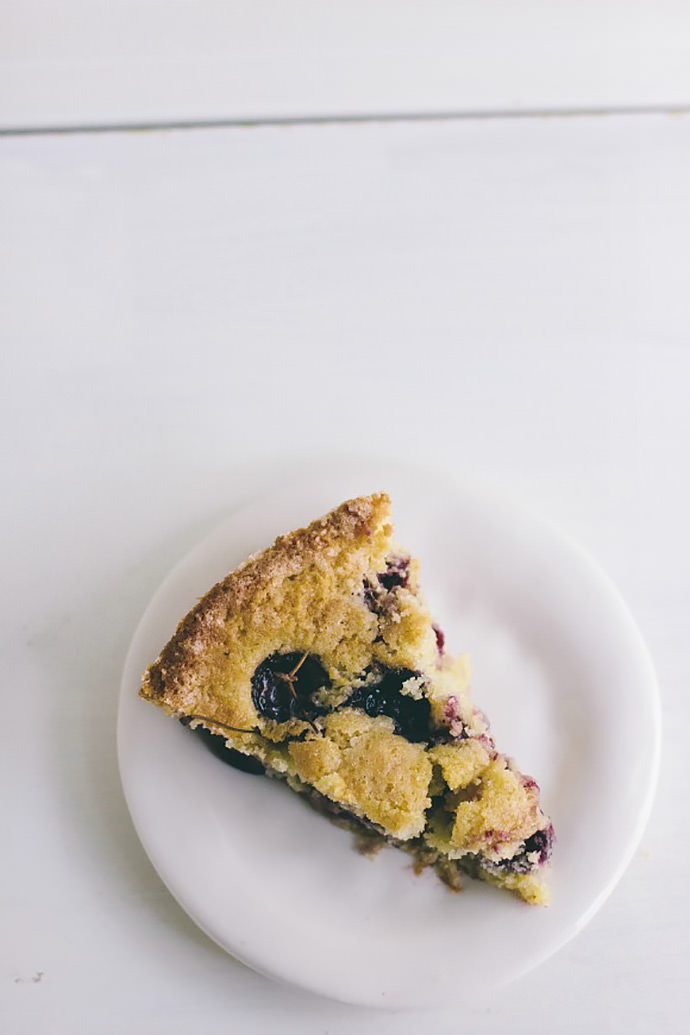 Enjoy!