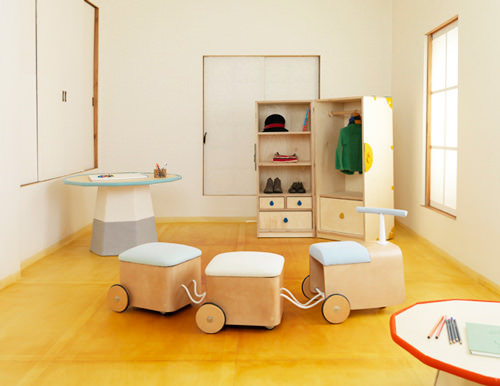 I'm totally in love with this new collection of children's furniture from Korean designer KAMKAM. The ingenious combination of form & function invites the child to play and interact with the furniture.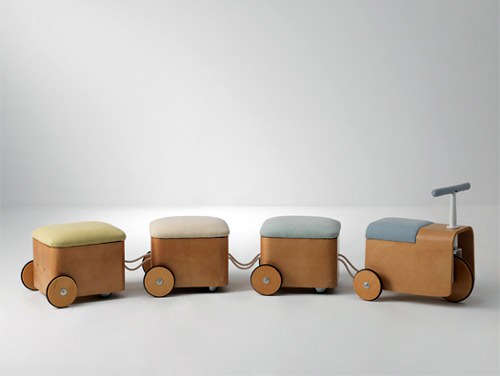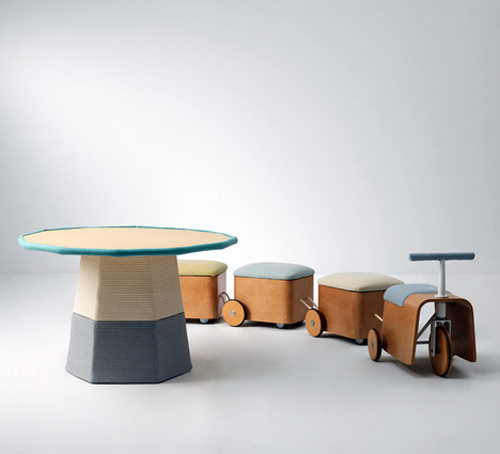 Gicha
Gicha is a series of chairs connected like train cars so children can playfully plan their own space. The seat of each "car" opens to access the large storage space inside.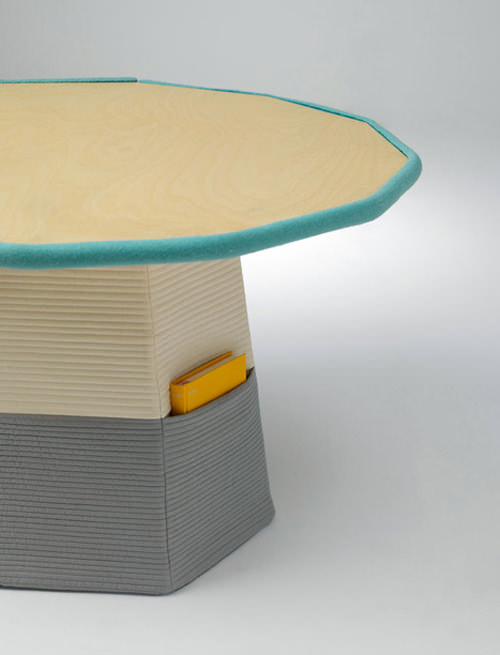 Duriban
The Duriban children's table is designed after the dureong-chima, a Korean swaddling skirt used to wrap around a baby's belly. The edges are made of soft fabric and feature built-in pockets for storage.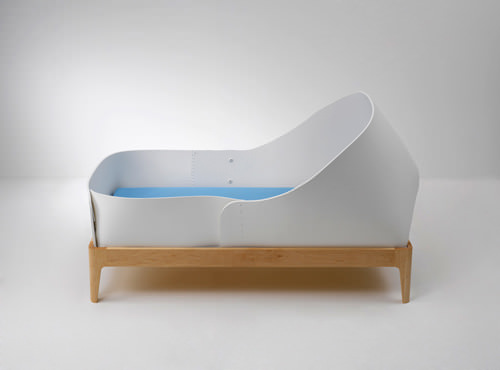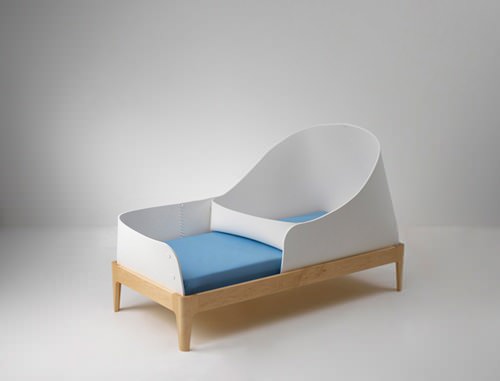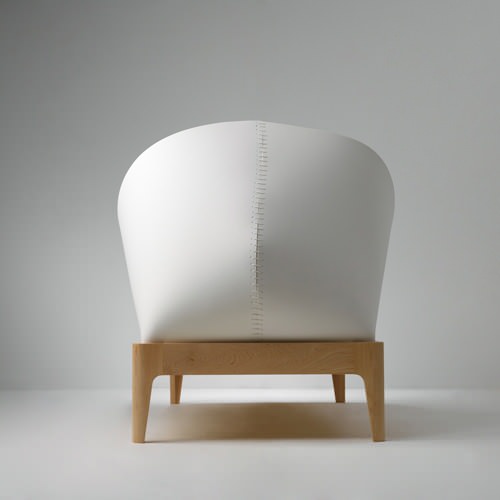 Ahye
The Ahye child's bed is designed after traditional Korean shoes, cradling the baby and comforting them to sleep. The bed can be divided to form a combination chair / bed.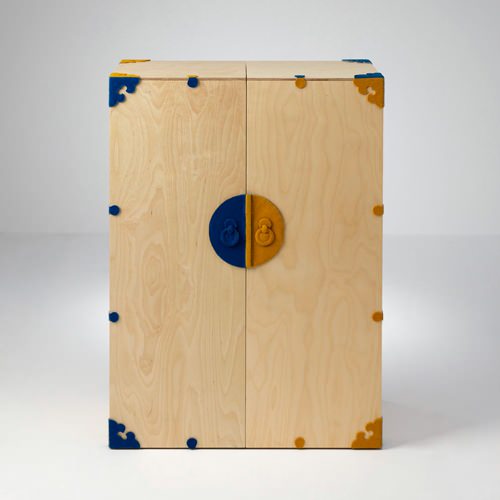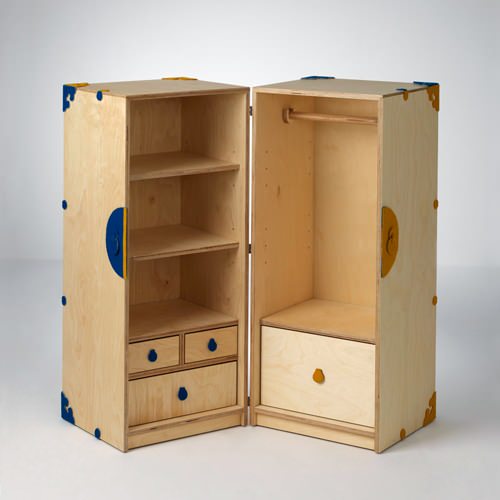 Ban-Jang
The Ban-Jang wardrobe features soft fabric to protect the child from the corners of the wardrobe.
Visit the KAMKAM website for more information.