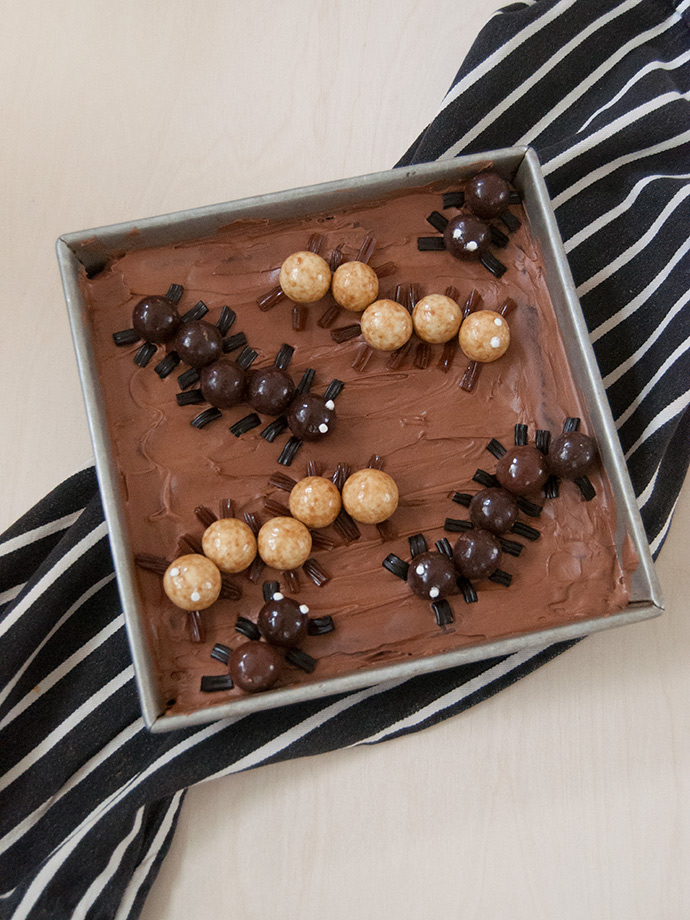 Halloween is almost here and we're ready to celebrate with all things scary and creepy crawly. Enter these chocolate millipede treats: the perfect combination of creepy and sweet! Brownies are always a hit, and we're thinking these ones will be even more popular with all the extra chocolate malt balls on top. Keep reading for the instructions below!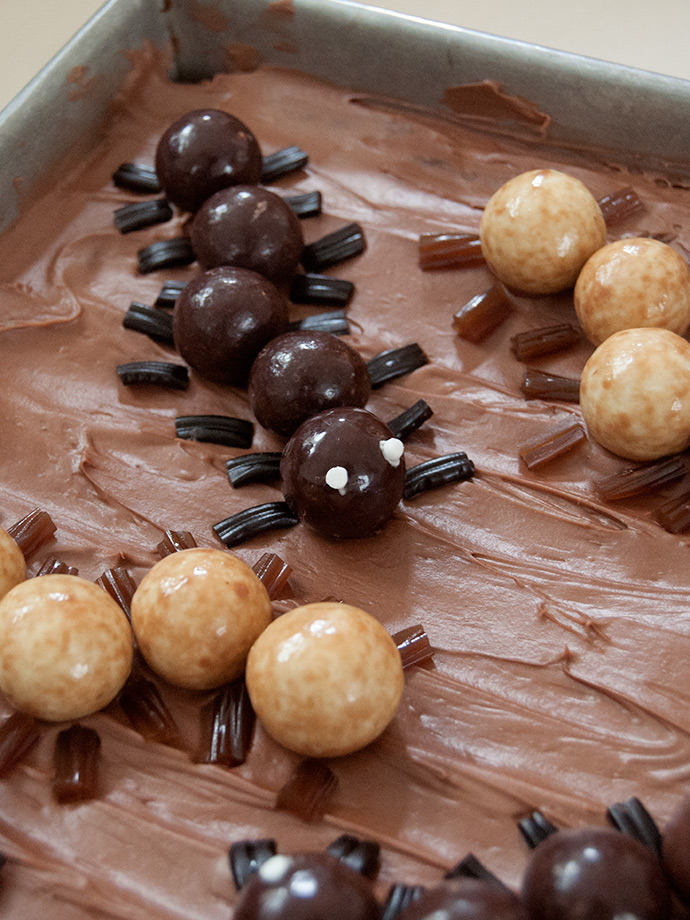 Malted milk chocolate balls
Licorice (black and brown)
Frosted brownies, cake, or cupcakes
Round white sprinkles
White frosting
Scissors
Toothpick
Step 1
Start off by baking or buying a frosted treat – we went for brownies, but cake, cupcakes, or even a giant cookie totally work too. For the frosting, we used store-bought icing but mixed together chocolate and vanilla for a lighter shade of brown that was enough contrast between both colors of millipedes.
Step 2
Arrange your malted milk balls ont the frosted treat. We bought this pack so that we would have different colors to choose from. Depending on the size of your treat, you can make your millipedes longer or shorter – ours are each five chocolate balls long.
Step 3
Once all the chocolate balls are arranged, cut your licorice into small pieces, 1/4″ to 1/2″ long. For the dark chocolate malted milk balls we used black licorice wheels, uncoiled them, and cut them into short pieces. For the brown millipedes, we used root beer flavored licorice. If you can't find something similar, cut-up pretzel sticks would be a good alternative!
Step 4
Arrange the legs onto the millipede bodies, keeping them as close to the chocolate balls as possible. It helps to have a toothpick to push the licorice in nice and close to the chocolate so there isn't a gap between the leg and the body.
Step 5
Use a toothpick to apply two tiny dabs of white frosting onto one end of each millipede and then place two round white sprinkles on top for the eyes.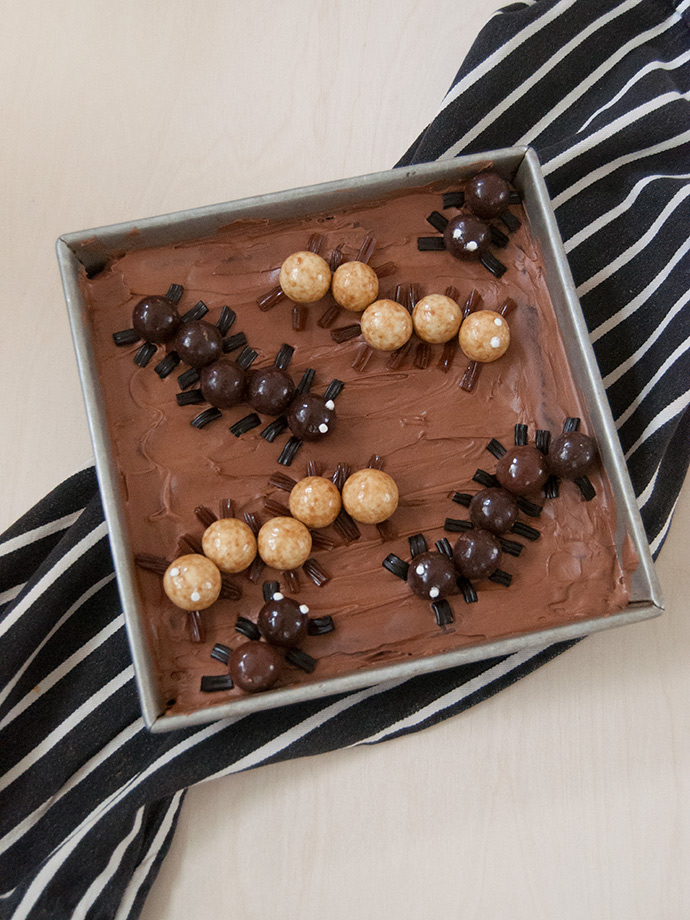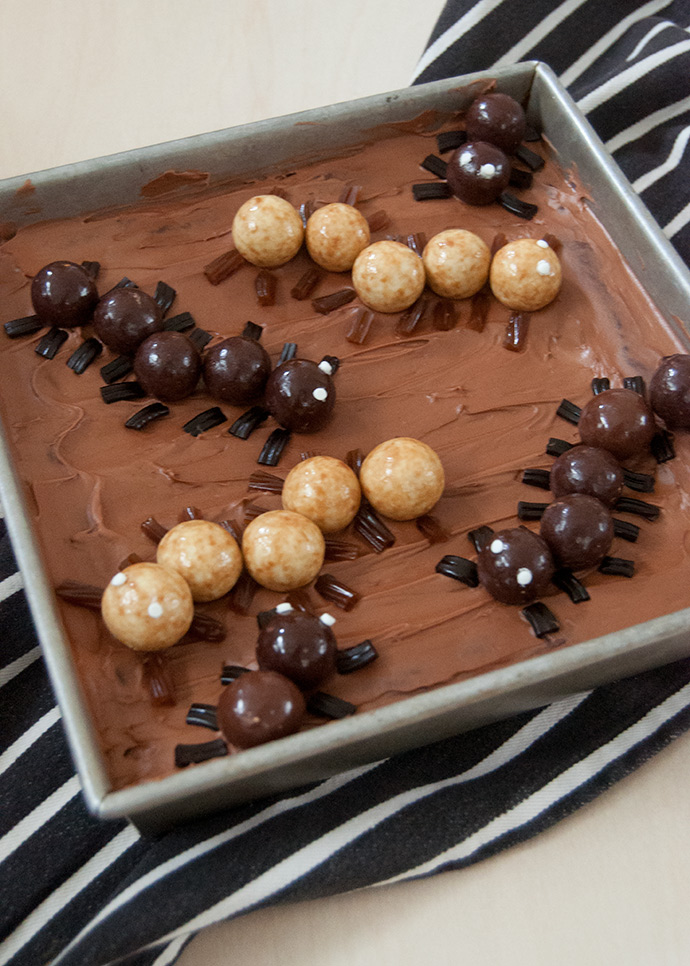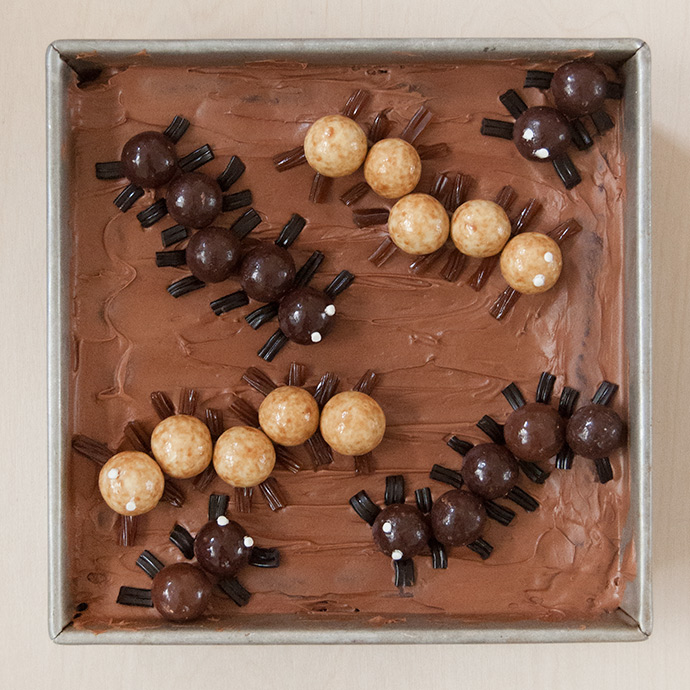 If you don't have chocolated malt balls on hand, you could definitely do this project with other sweets instead, like jellybeans or M&Ms! We like the idea of using neutral and brown shades to keep these treats a bit creepy looking, but you could easily use bright rainbow colors for a rainbow colored millipede or caterpillar instead.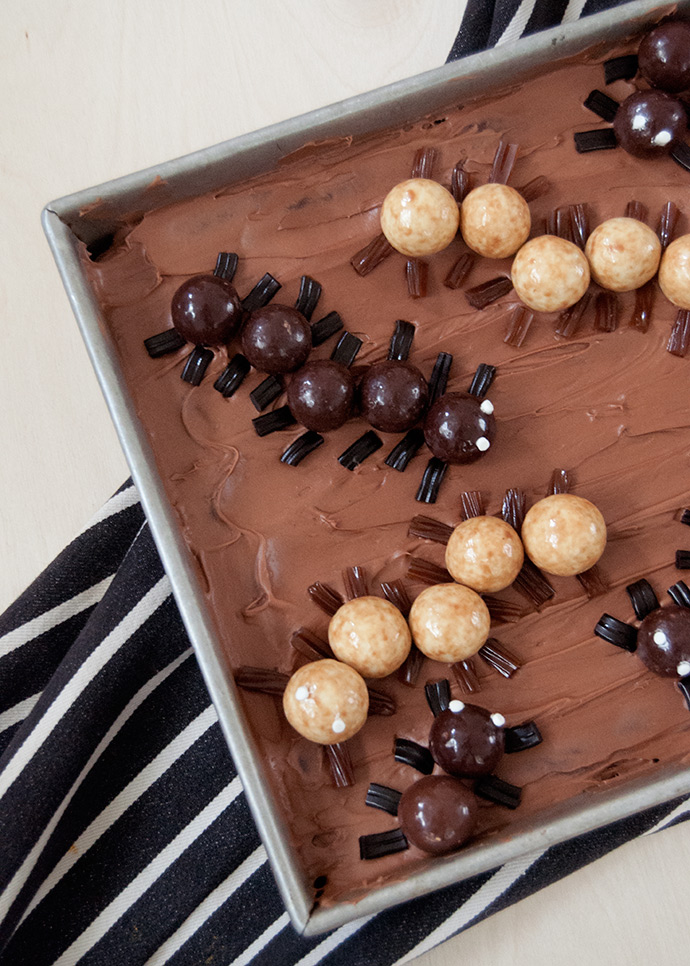 Happy Halloween!