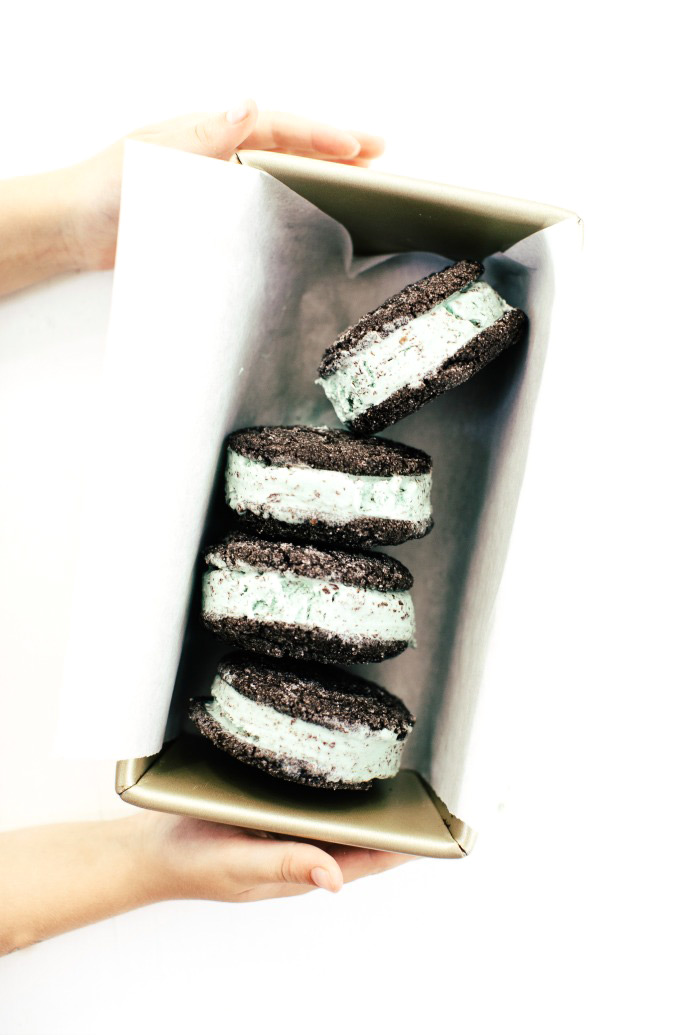 Back in elementary school, one Friday night a month I would sleep over at my Grandma's house. She would take me to the store to pick out dinner, and each time she would always sneak a pint of chocolate mint ice cream into the cart. She knew it was my favorite, and we'd sit down in front of the TV, watching Walker, Texas Ranger while greedily scooping ice cream out of the carton with our spoons.
Now, these chocolate mint ice cream sandwiches have got to be one of my favorite summer treats. They remind me of my Grandma every time I make them and I wish she was still here to share them with me.
2 cups plus 2 tablespoons all-purpose flour
¾ cup natural cocoa powder, or a combination cocoa powder (like Hersey's Special Dark)
1 teaspoon baking soda
¾ teaspoon salt
2 ½ sticks unsalted butter, room temperature
2 cups granulated sugar, plus more for rolling (1/2 cup)
2 large eggs
2 teaspoons pure vanilla extract
Mint-Chocolate Chip Ice Cream
Preheat the oven to 350F. Line 3 half sheet pans with parchment paper. Put ½ cup sugar in a small bowl and set aside.
Whisk the flour, cocoa powder, baking soda, and salt together in a medium bowl.
Using a standing mixer fitted with a paddle, cream the butter and 2 cups sugar together until light and fluffy, 3-5 minutes. Add the eggs and vanilla, and beat to combine. Add the flour mixture and mix on low until completely combined.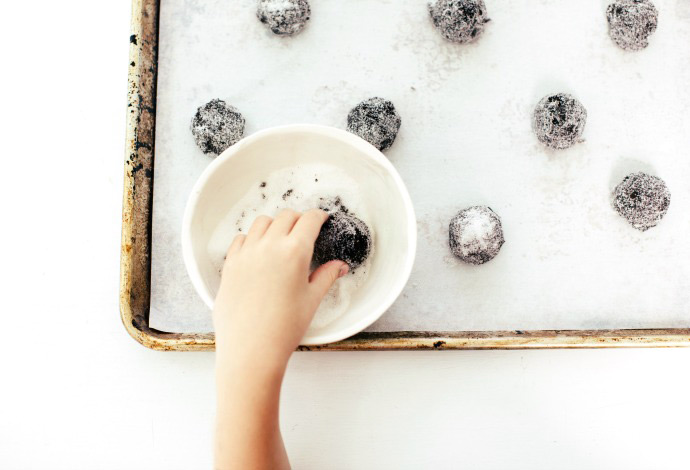 Shape the cookie dough into 28 balls, and roll each ball in the set-aside sugar. Place cookies on the prepared sheet pans – about 8-9 should fit on each.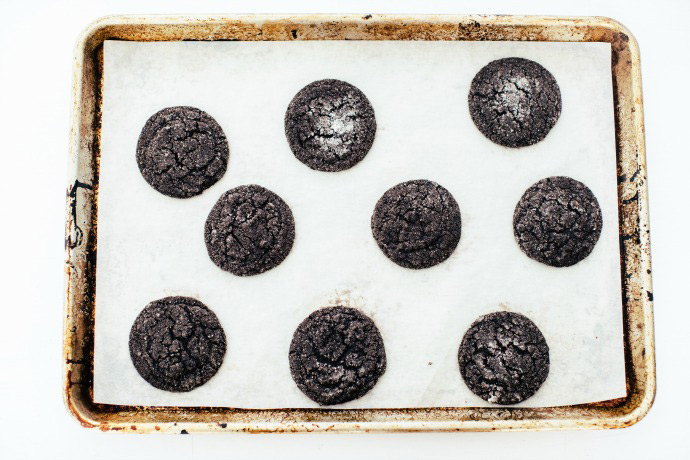 Bake for 11-13 minutes, until the edges have set and the centers are puffed and starting to crackle. Remove from the oven and move the pan to a wire rack, letting the cookies cool.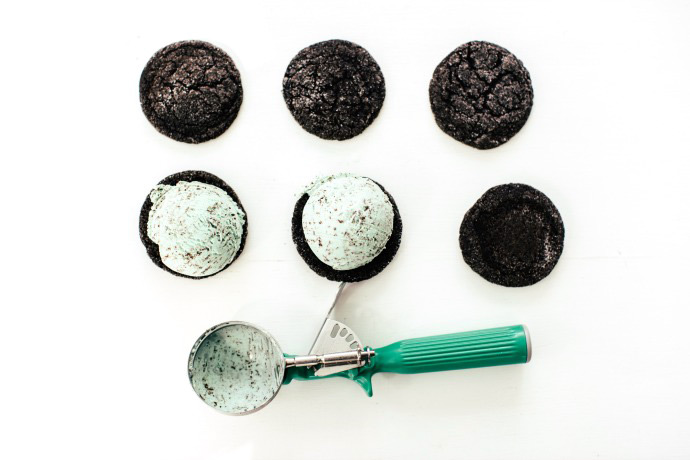 To assemble, place a scoop of ice cream on one cookie. Top with another cookie and gently press together. Eat and enjoy!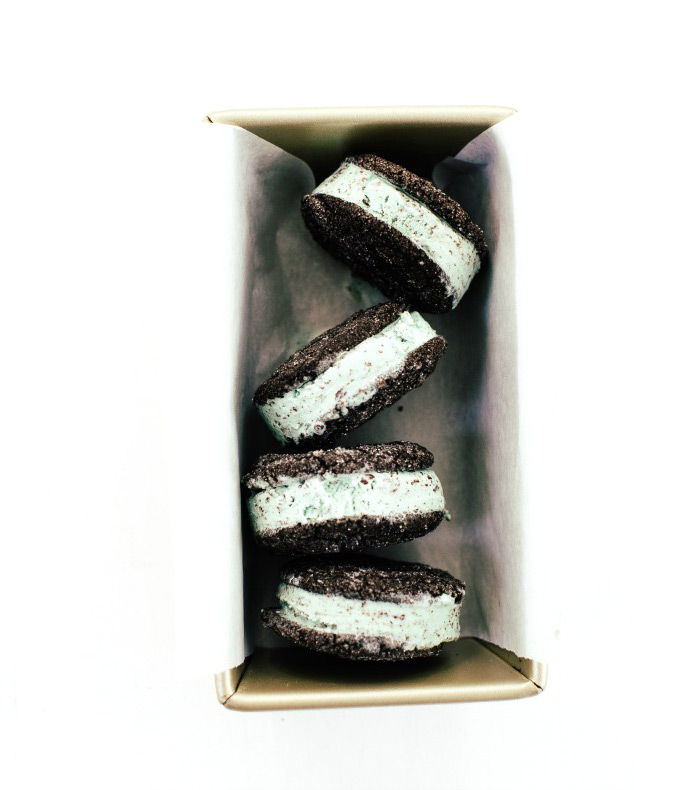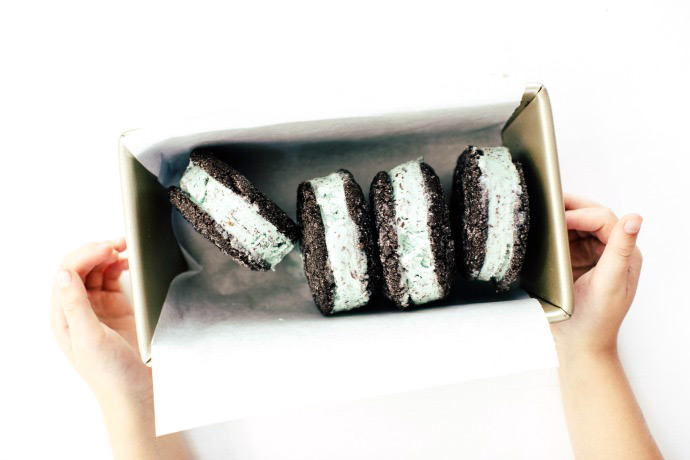 Enjoy!