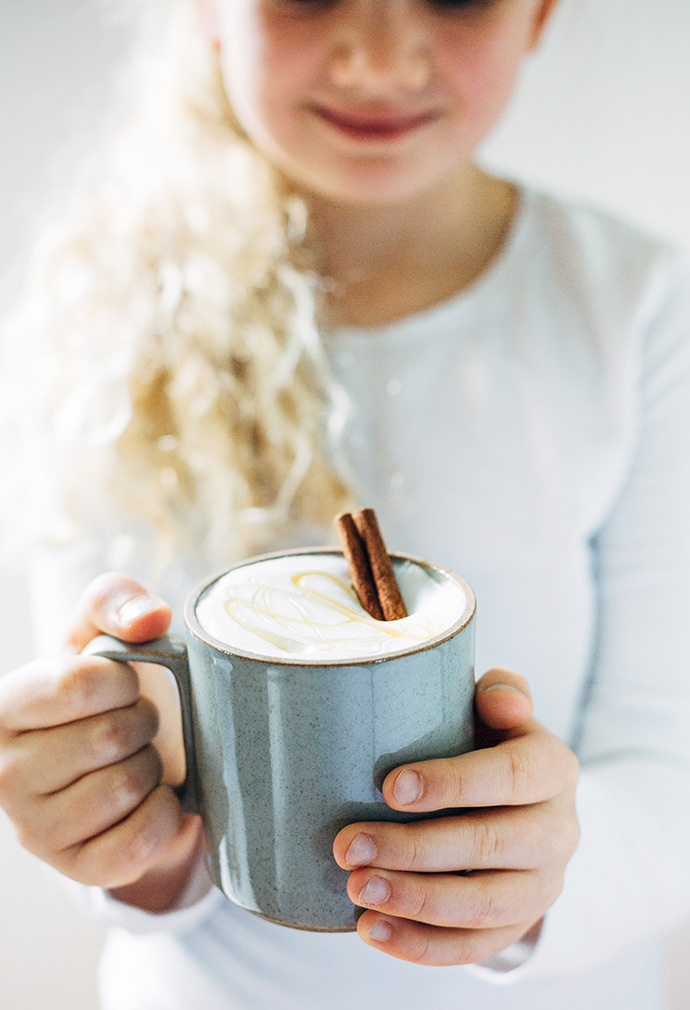 With the school year and fall schedules in full swing, it's a great time to make sure that relaxing moments and downtime are even more special. Homemade cinnamon tea lattes are just the thing for quiet autumn moments. Every sip is wonderfully fragrant, capturing the essence of fall and all things cozy perfectly. These caffeine-free herbal lattes are great on their own, or served alongside your favorite fall treats like pumpkin bread, oatmeal cookies, or apple pie.
Happily, these kid-friendly lattes are also very simple to make. For the cinnamon tea, just simmer 2 cinnamon sticks and a few whole cloves for 10 minutes. I've kept this recipe simple, but feel free to add fresh ginger slices, strips of orange peel, grated nutmeg, or allspice berries. Frothy milk can be made with a frother or just by pumping a french press filled with warm milk. If you don't have either device handy, I've found that just vigorously whisking the milk gets things nicely frothed.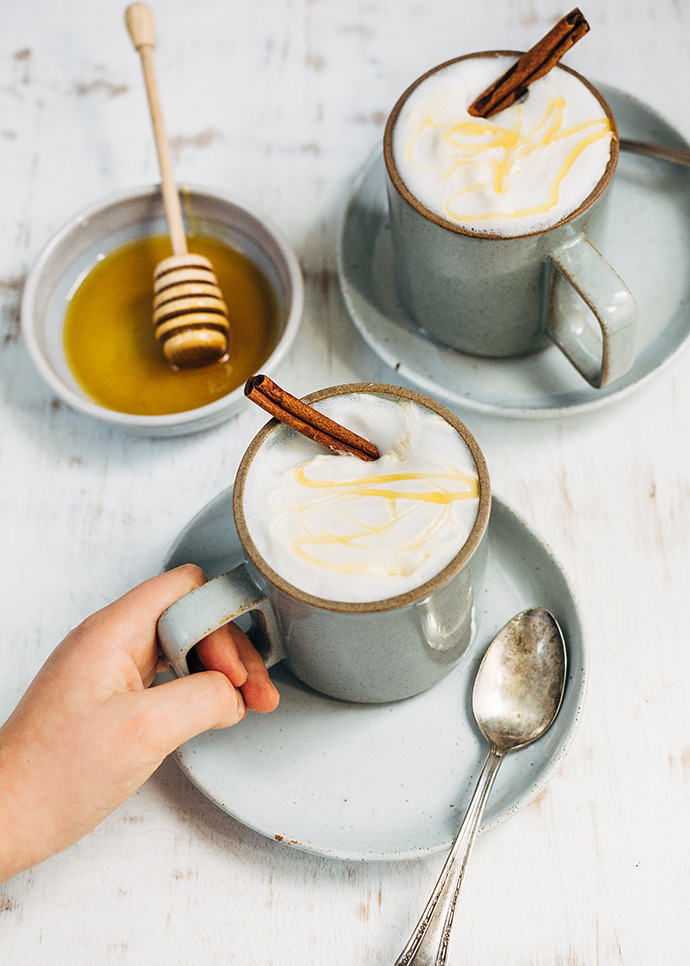 Makes: 2 lattes
Cinnamon Tea
2 1/2 cups water
2 – 3 cinnamon sticks
6 whole cloves
1 tablespoon honey, or to taste
Frothed Milked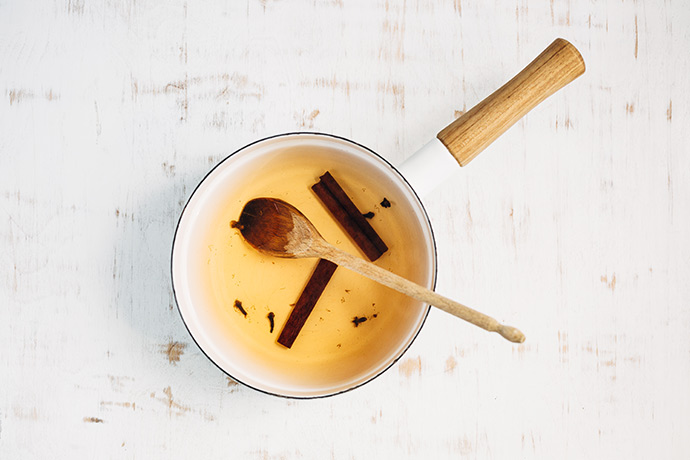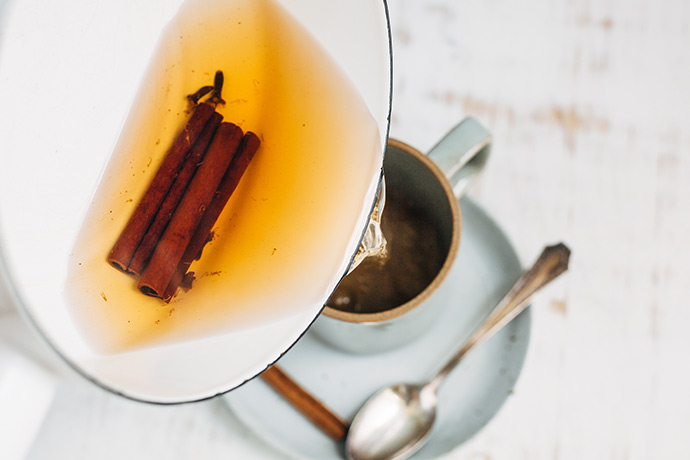 To make cinnamon tea, bring water to a boil in a small saucepan. Turn heat down to medium-low, add spices, cover, and simmer 10 – 15 minutes. Stir in honey and strain into mugs. Reserve cinnamon sticks for garnish.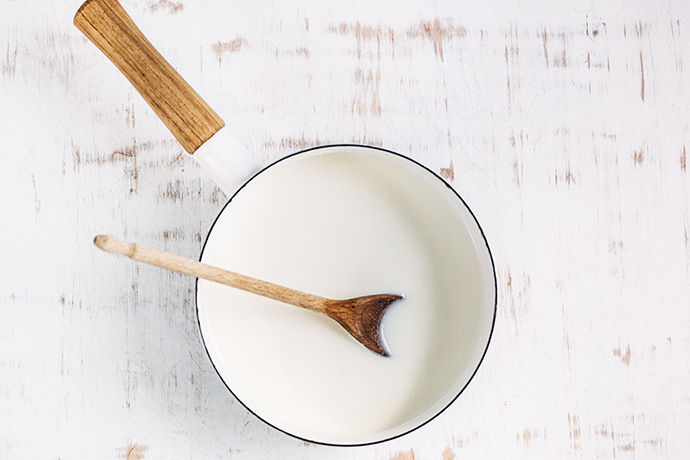 Meanwhile, heat milk over medium heat just until steamy.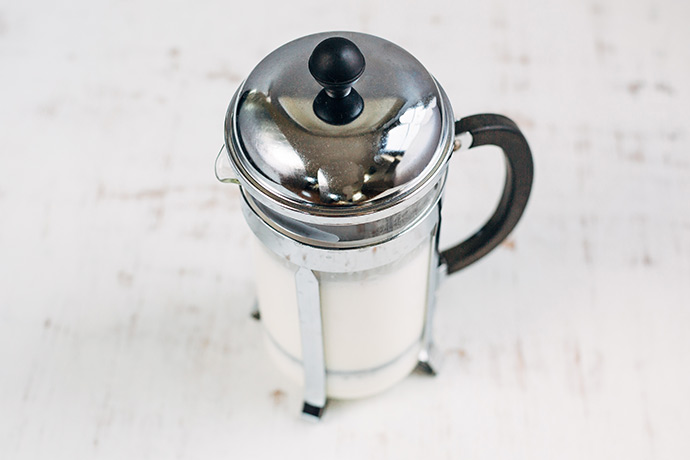 To froth milk, use a frother; pour into a french press and pump handle for 1 minute; or whisk vigorously.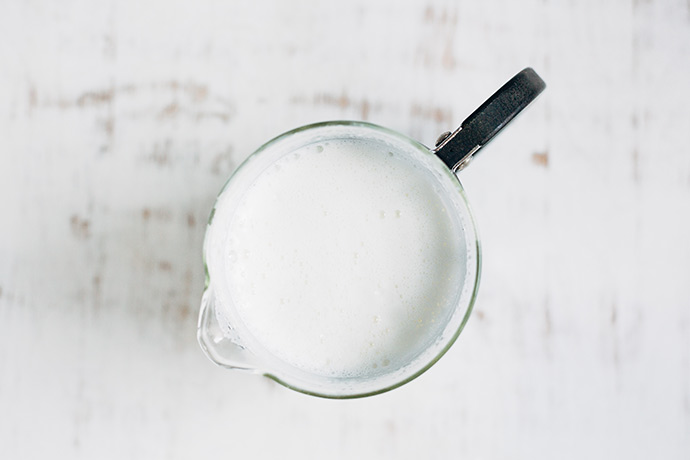 Pour warm frothed milk over tea. Drizzle with honey, garnish with a cinnamon stick, and serve.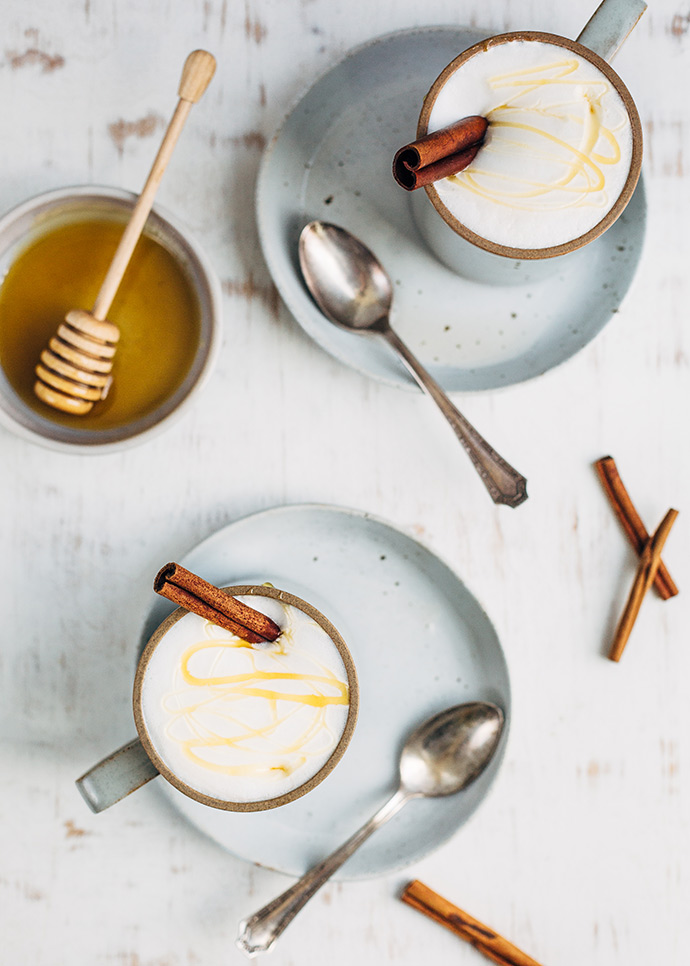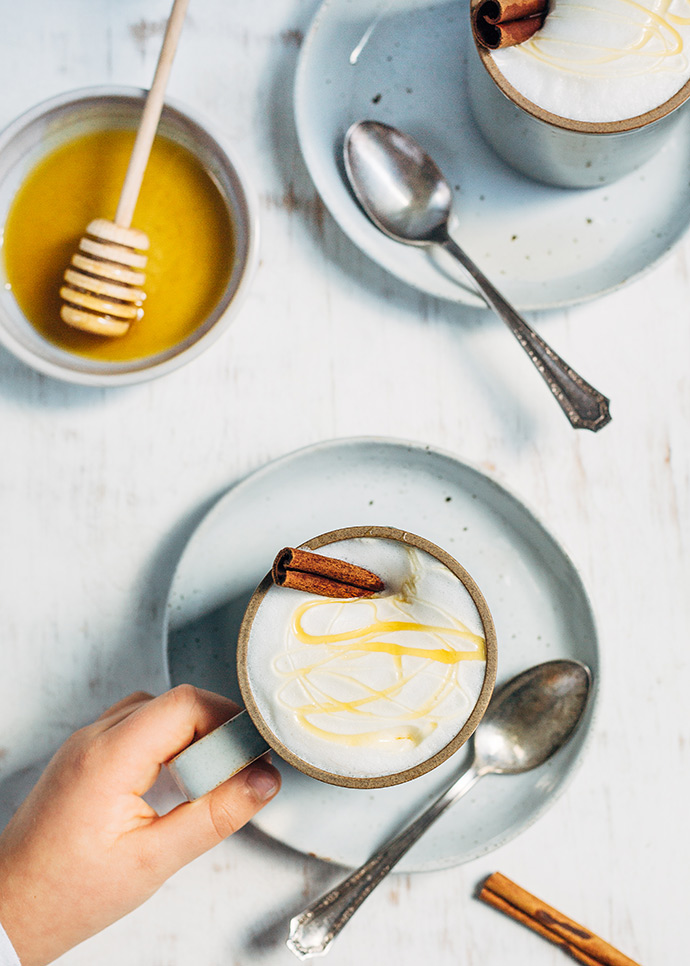 Enjoy!!