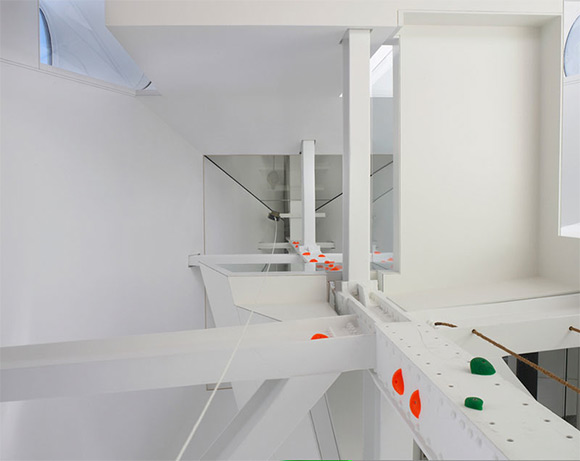 If the idea of a 50-foot climbing wall in your living room makes you nervous, wait until you see the 80-foot indoor side that gets you down!
Occupying the top four floors of a Lower Manhattan skyscraper, the SkyHouse renovation by architect David Hotson is definitely not for the faint of heart. For starters, you'll have to brave the four-story climbing column that starts in the living room to enjoy the impressive panoramic views of the city from the "floral lounge" on the fourth floor.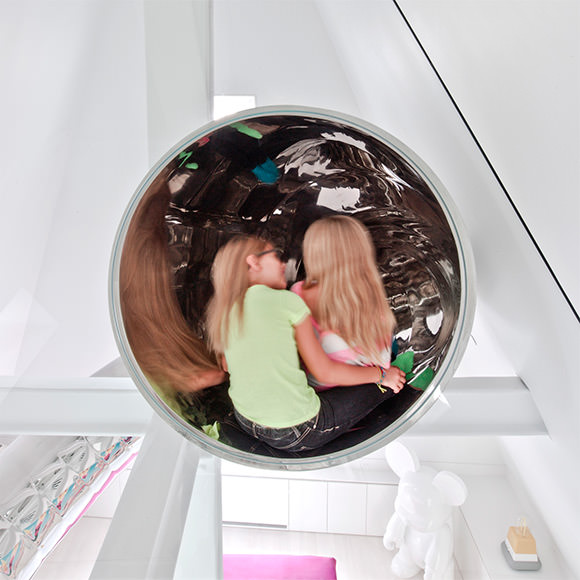 Of course, what goes up must come down, which is handled by an 80-foot indoor slide that snakes throughout the interior of the home. The first leg of the slide passes through the glass wall in the attic, coils around the climbing column and over the guest bedroom, then slips through a second glass window and out over the stairs.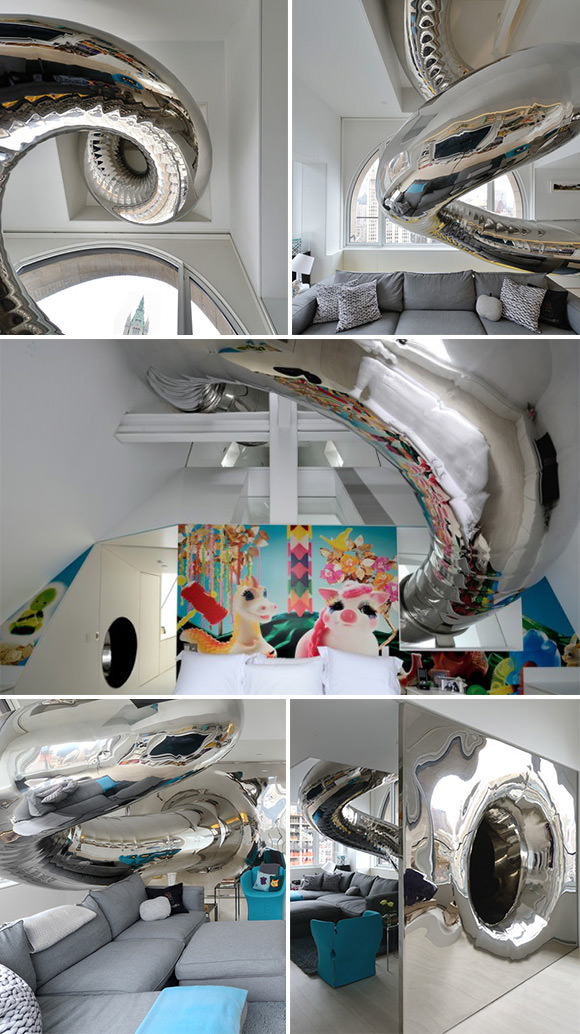 A landing provides an opportunity to make a stop on the third floor or re-enter the slide and continue down to the main level. The lower slide coils through the ceiling and into the library on the main level. As it reaches the end, the slide flares out to create a distorted mirror that forms the wall of the library and drops the visitor back at the main level at the foot of the staircase.
That's quite a ride!