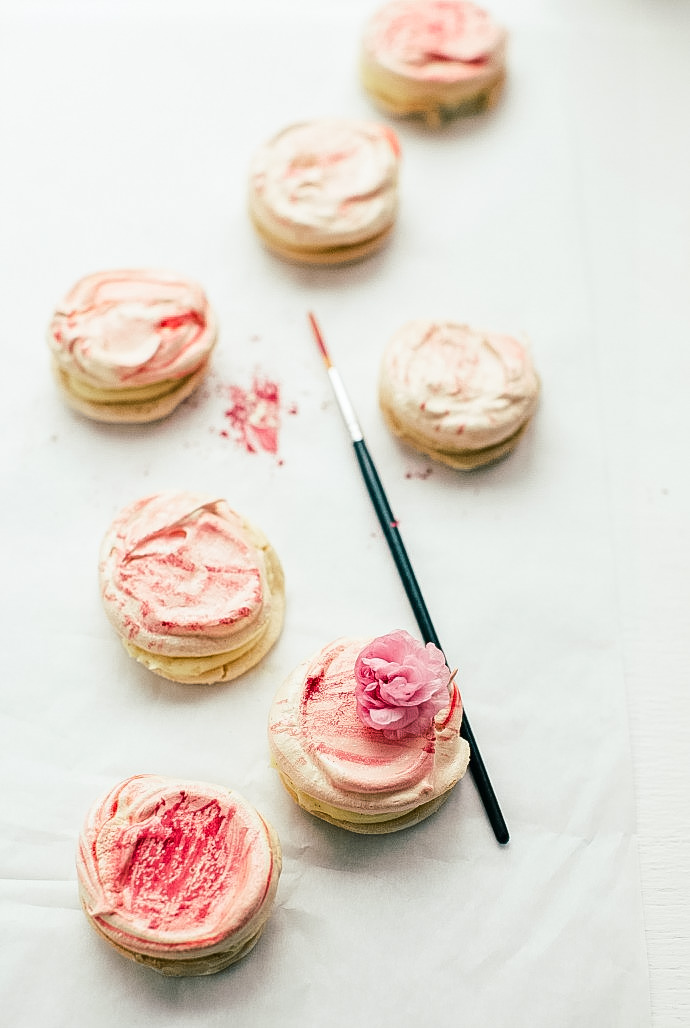 I've always been enamored by colorful macaron cookies found in my local bakery, but after several failed attempts at making them, I decided to move on. I knew I could make meringues, and came to the conclusion that filled cloud cookies might be the next best thing. A little food coloring and a stroke of edible glitter dust make these quite a pretty treat.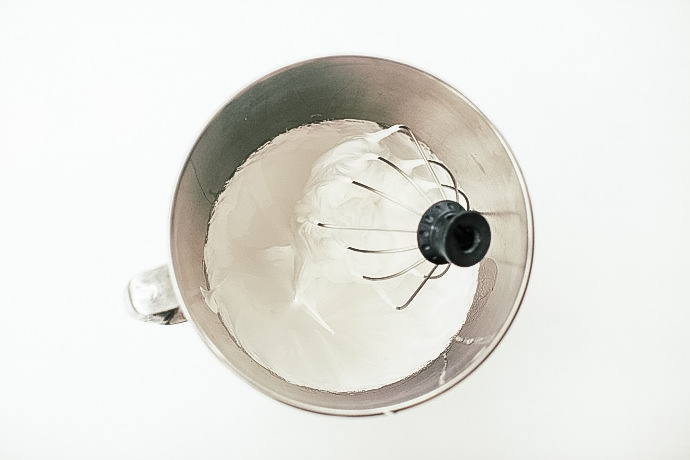 4 egg whites
3/4 cup granulated sugar
1/4 teaspoon salt
1/2 pure vanilla extract
Food coloring (optional)
1 cup frosting or buttercream (peanut butter, vanilla, or chocolate chip will work)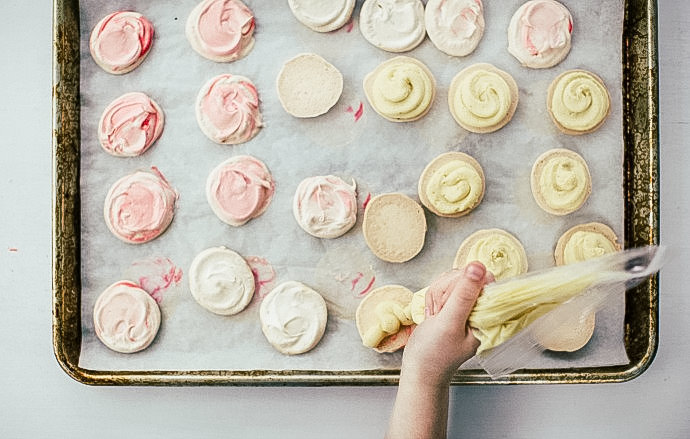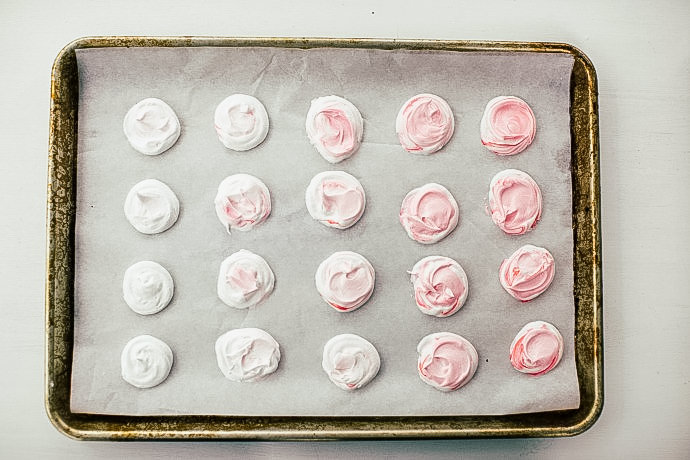 Preheat the oven to 300 degrees and line two rimmed baking sheets with parchment paper.
In the bowl of a stand mixer, combine the egg whites, sugar, and salt.
Put the bowl over a double boiler and stir with a rubber spatula until the sugar is completely melted (this will take several minutes). Brush the sides down with the spatula occasionally to make sure all the sugar is melted and no grains are clinging to the sides.
Feel the egg mixture between your fingers to check for graininess. Once the mixture is completely smooth (you can check by putting it between your fingers and checking for graininess), put it on your stand mixer and beat with the whip attachment on medium-high speed. Beat it until it is light, fluffy, glossy, and the bowl feels just about room temperature.
Add the vanilla and beat until combined. Add a drop or two of food coloring if desired, and mix to combine.
Fill a large ziploc bag with the meringue (you can also use a piping bag and plain tip). Snip a tiny hole in the corner and pipe the meringue into small circles on the baking tray.
Bake the meringues for 25-35 minutes, until set and slightly golden. Turn off the heat and allow the meringues to sit in the oven for 30 more minutes. Remove from the oven and let cool completely before filling. (You can make the meringues up to 2 days in advance. Keep them in an airtight container until ready to fill.)
Once they are cooled, flip over every other cookie, trying to match up same sized cookies. Pipe a small amount of buttercream (using a ziploc bag again) to fill each cookie, then top with a cookie. I added a little food-safe luster dust to the tops as well. Best eaten immediately once filled.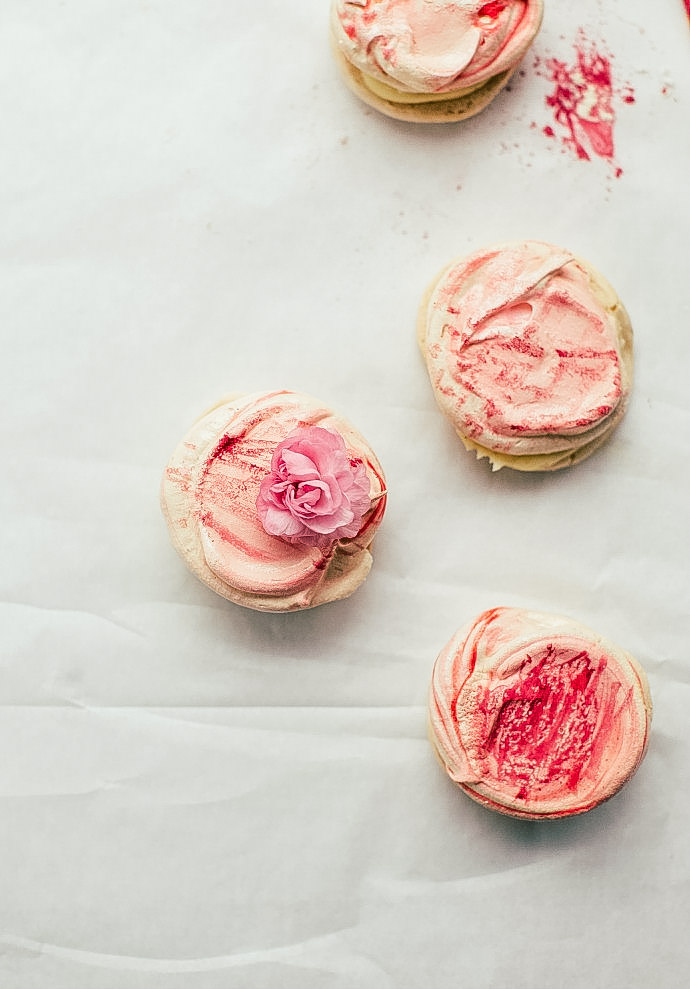 Enjoy!