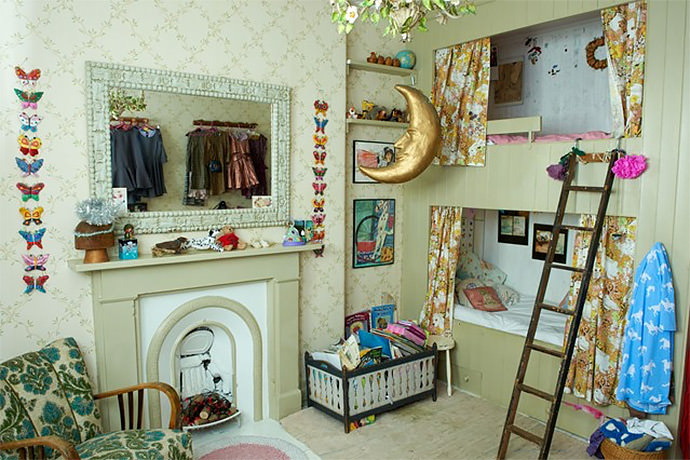 If a genie granted me three wishes, my first wish would be to be a kid again. My second and third would obviously be fun things that only kids can do. Considering having little ones of my own is probably the closest I'll ever get to time travel, I live out my dreams through them. More specifically, through their rooms. Kids rooms are the perfect place to play with decor + do a little problem solving. They can be fun and imaginative, but should still be practical enough to transition through the years. These creative ideas and clever solutions will make your family's every wall-to-wall wish come true. No genie required.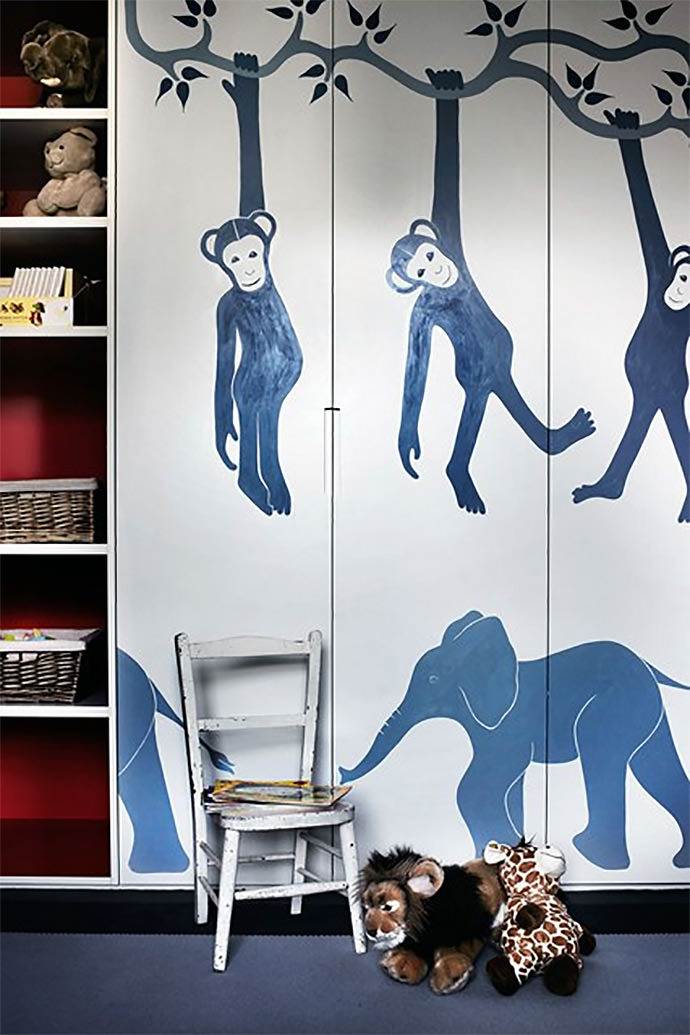 Welcome to the Jungle
Don't let a lack of wall space get in the way of your decorating game. With a little ingenuity, cabinets and closet doors become the perfect canvas. This jungle mural wardrobe via Suzy Hoodless brings the room to life with simple, bold graphics and creates a subtle theme without going overboard.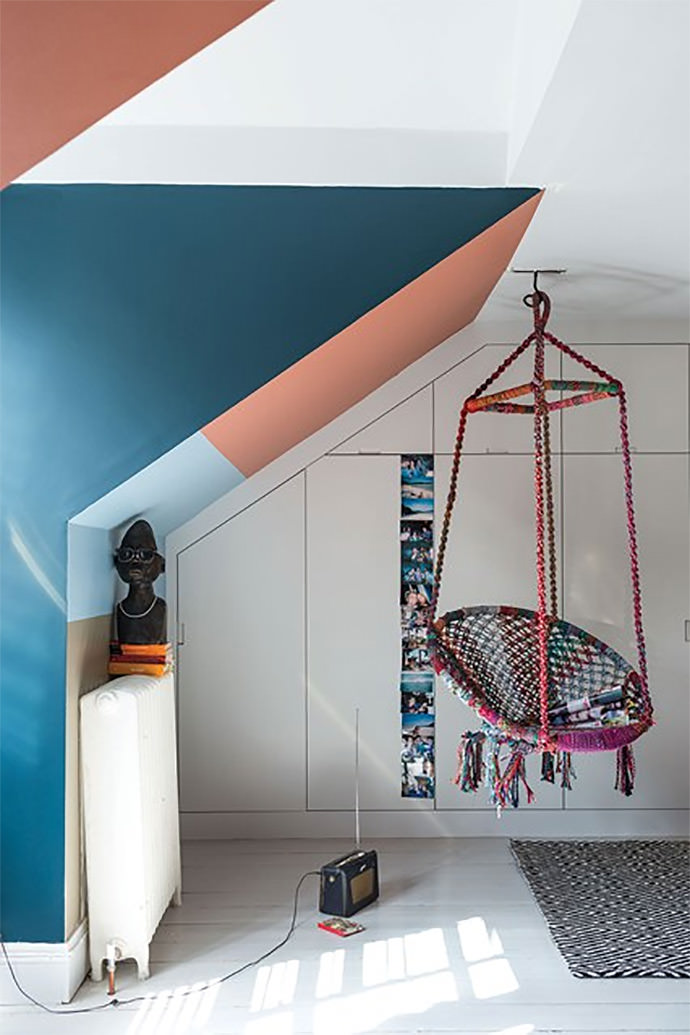 Let's Hang
My daughter thinks anything that hangs from the ceiling is pretty much the coolest thing ever. I have to agree. The clean lines of these colorblock walls contrast with the funky bohemian hanging chair to create the ultimate teenage hangout via House & Garden. Unexpected touches like the retro radio and tiki head stand out amongst minimal decor and add major interest.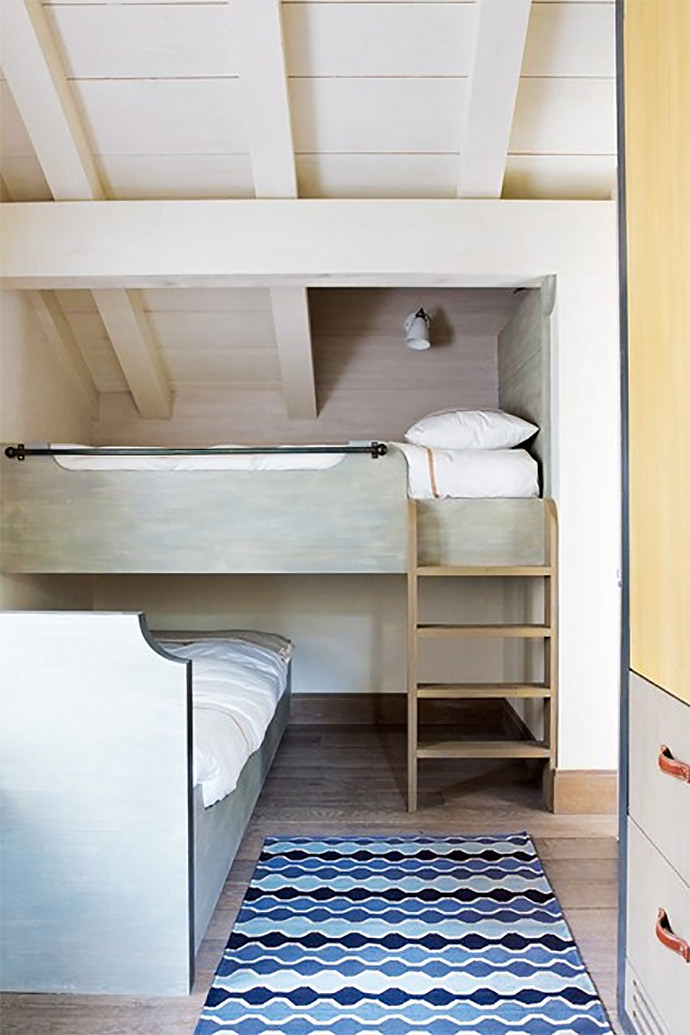 Make the Most of It
It never fails to amaze me to see how people make the most of limited space. Beds, storage, and walking room aren't always a 3-for-1 deal and arranging a room can often feel more like a game of Tetris. Using preexisting walls as headboards and footboards, this clever bunkbed arrangement by Kate Earle manages to turn a small space into a comfortably shared room for two!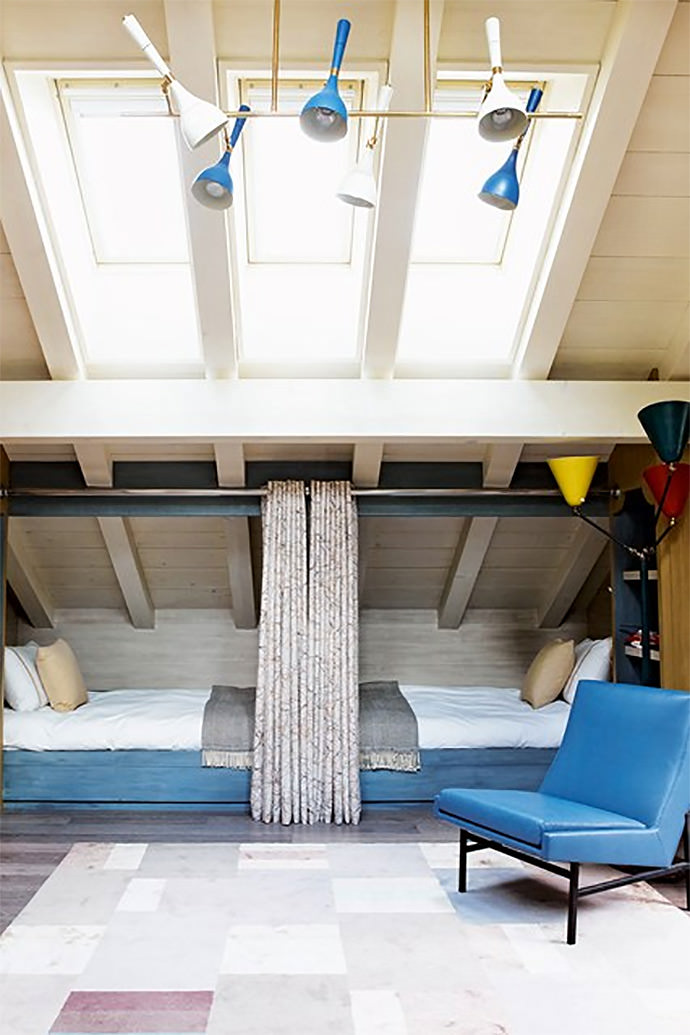 Face-Off
Here's another brilliant take on shared space. Who said twin beds have to be side by side? Foot-to-foot twin beds, also by Kate Earle, create interesting symmetry in the room and curtains give the kids privacy, and you an opportunity to play with fabric. Add trundles underneath and you've got yourself a slumber party for the ages!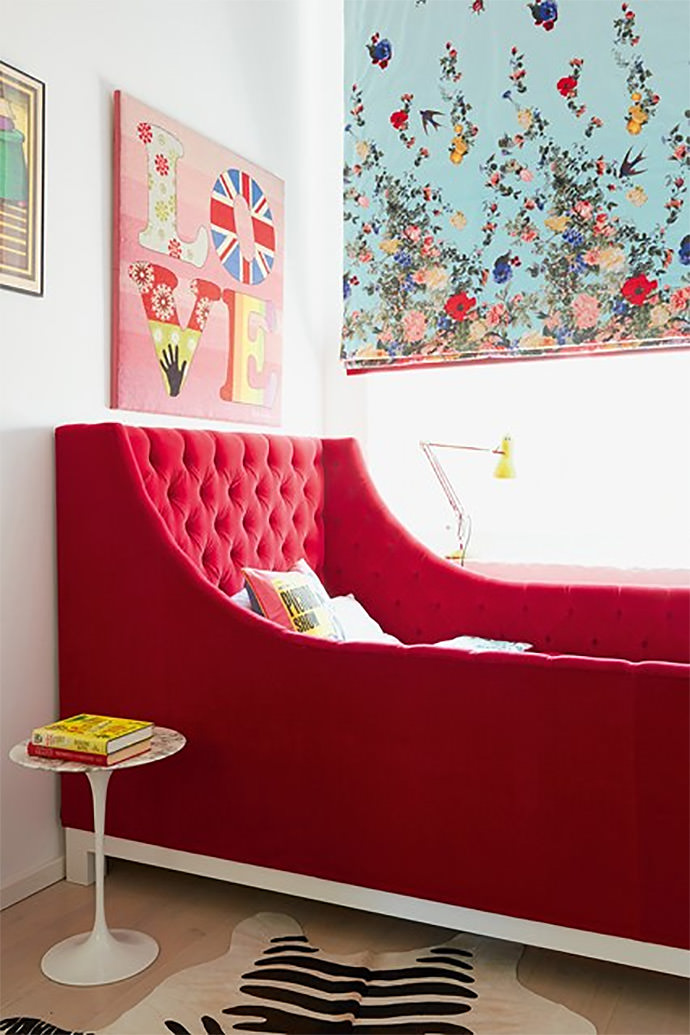 Mixing It Up
This room succesfully tackles the challenge of having multiple statement pieces. From the above-bed graphic to the floral window treatment and zebra rug, there's a lot going on. And we love it! Yellows and reds pull everything together and the pin button sofa bed from Samantha Todhunter adds a touch of sophistication.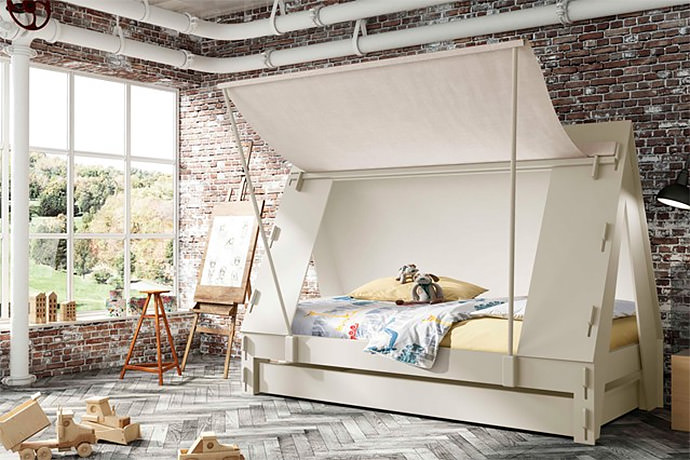 Room with a View
I don't know one kid who doesn't love camping – or at least the idea of camping. When it comes down to it, a lot goes into the perfect camping trip. This tent bed via Bobo Kids allows kids to live out their camping dreams night after night. Let sunlight in during the day, and close it at night to make shadow puppets on the walls of your own personal fort. Maybe even enjoy a s'mores or two in bed! (We won't tell).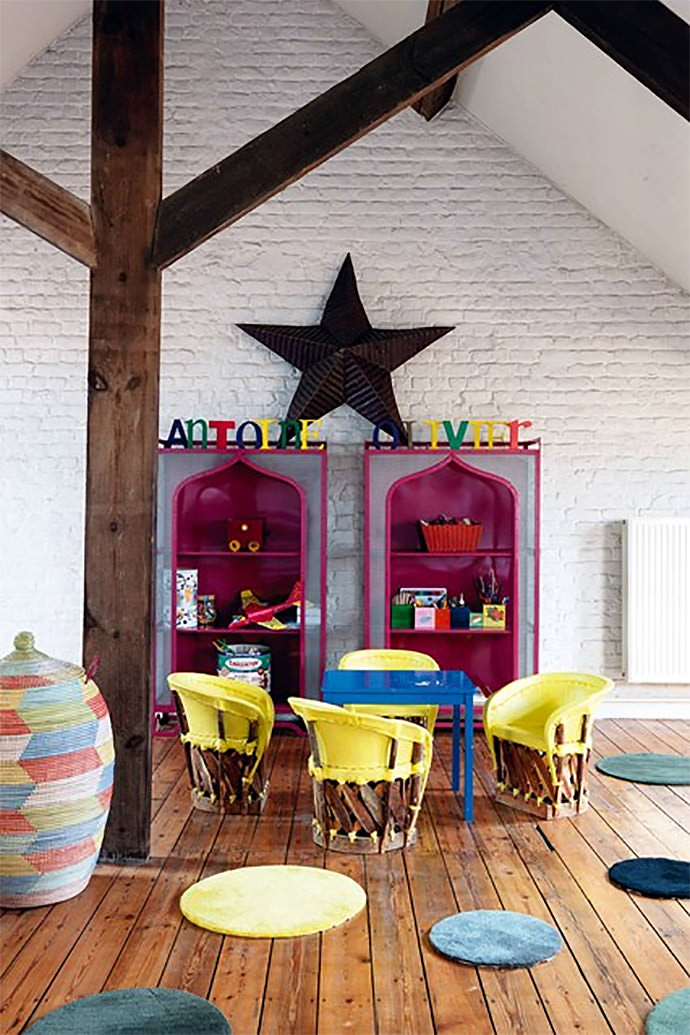 To Top It All Off
I'm a sucker for exposed brick and wood details. As it just so happens, these gems are often found at the very tip top of the house — yes, in the attic. This storage-turned-playroom via Casamidy is a perfect example of how the beams and natural textures of bonus rooms can be used to create a family-friendly space. I love how they used different sized circle rugs to create a polka-dot effect on the floor. Also, they weren't afraid to use magenta in a boy's room. Always a plus in my book!
Pictured at top: Home of Lucie Allison