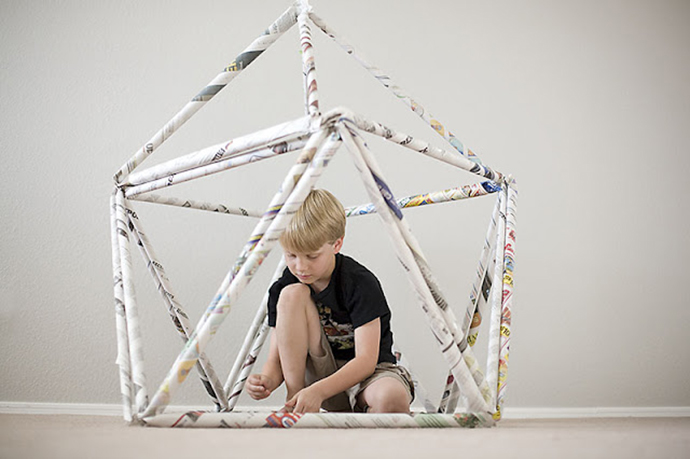 The days are getting colder, and our time outside is going to get shorter right along with them. My girl has been begging for a playfort lately, it's clear she really wants a quiet spot to call her own and hide and away in. Now that we're going to be stuck inside for months, it seems particularly important!
So I've begun searching through the fort options out there, and there are so many good ones! Whether you're in the mood to sew and build, or pull together something a little more simple and quick, you're bound to find some inspiration. Check out these DIY forts to get the ball rolling.
Airstream Camper Playhouse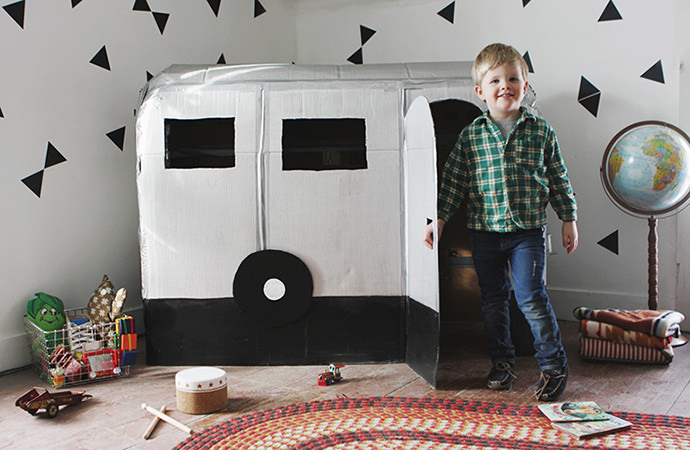 Tutorial via The Merry Thought
Airstream campers are the most amazing things, and this cardboard creation is a stunner in its own right. What kid (and, ahem, grown-ups too) wouldn't love to have this in their play area?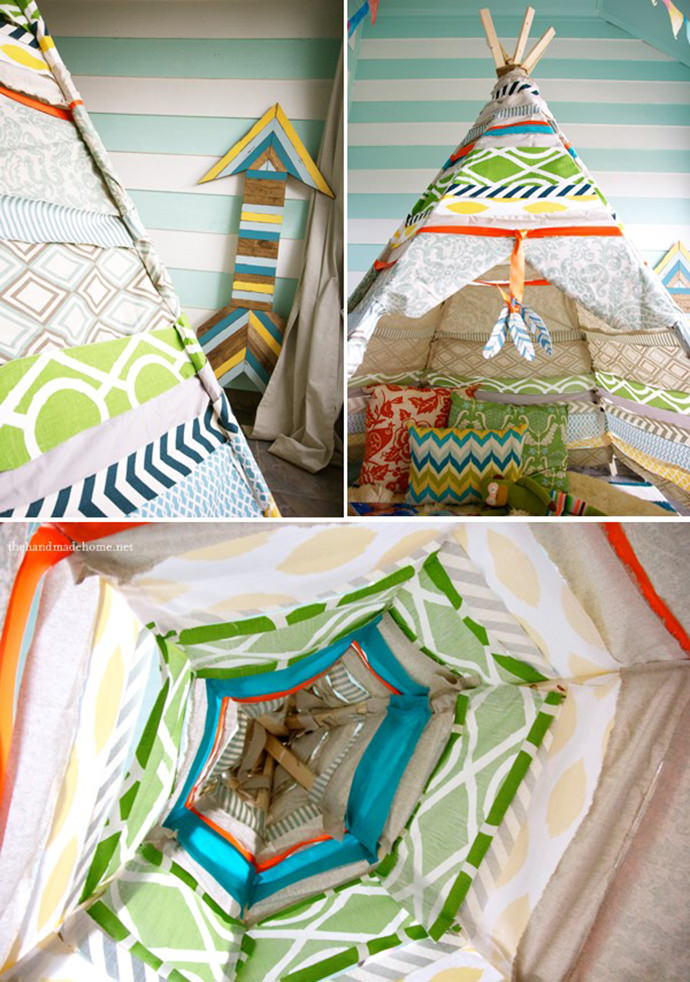 Tutorial via The Handmade Home
You won't believe it, this gorgeous teepee is made by wrapping scraps of fabric around the structure – no sewing necessary. What a unique way to form a playspace!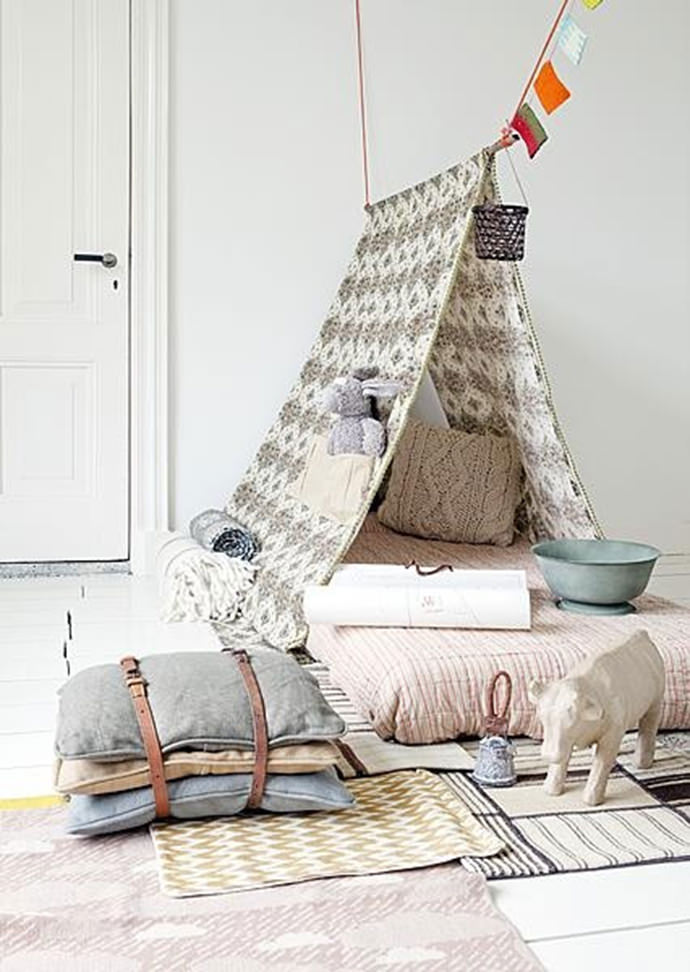 Tutorial via Motherburg
The simplest way to make a tent? Simply string up a piece of rope and put a blanket over it – but wow, when it's done right, it can look pretty incredible.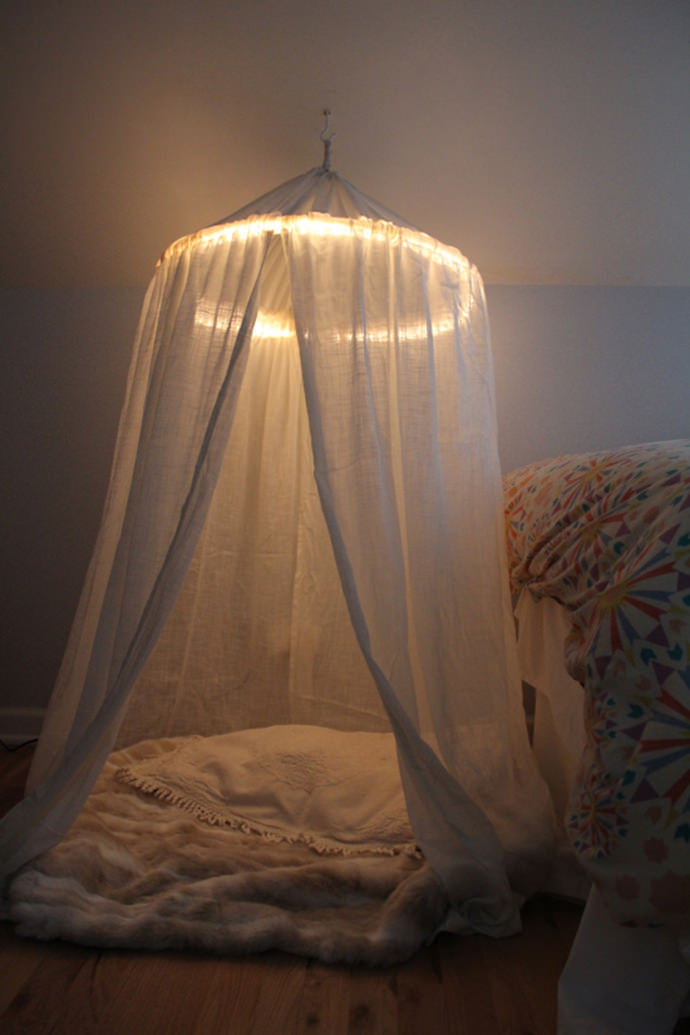 Tutorial via Handmaid Tales
Everyone knows a special spot feels ten times more magical when you add some fairy lights. This tent uses them perfectly – I love that glowing circle!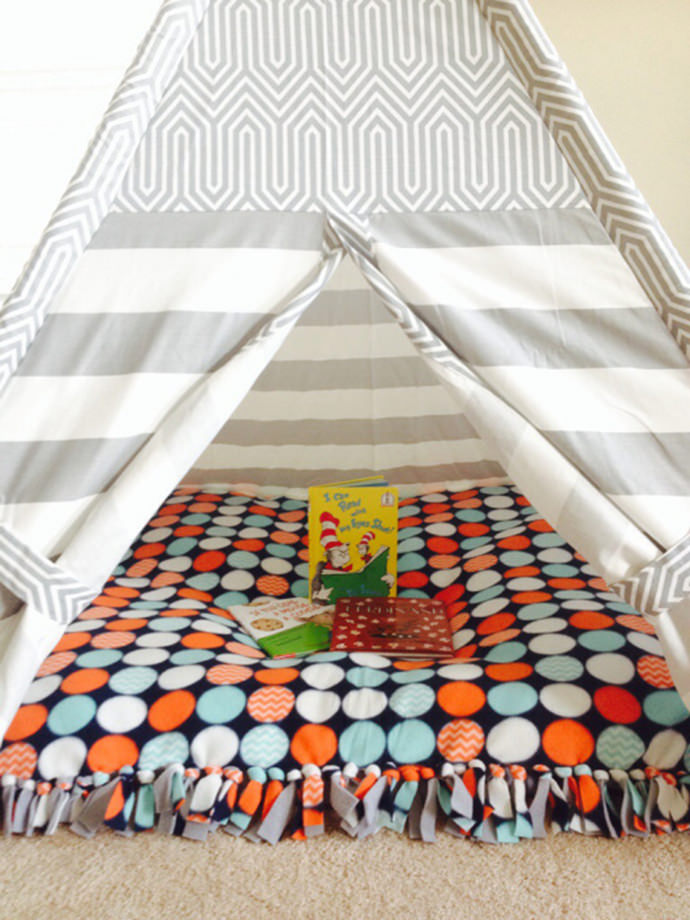 Tutorial via The Kitchen and The Cave
Make those play forts even more comfortable with this floor pillow – it really is no sew, and super soft too.
Pictured at the top of this post: Newspaper Fort, tutorial via Modern Parents Messy Kids