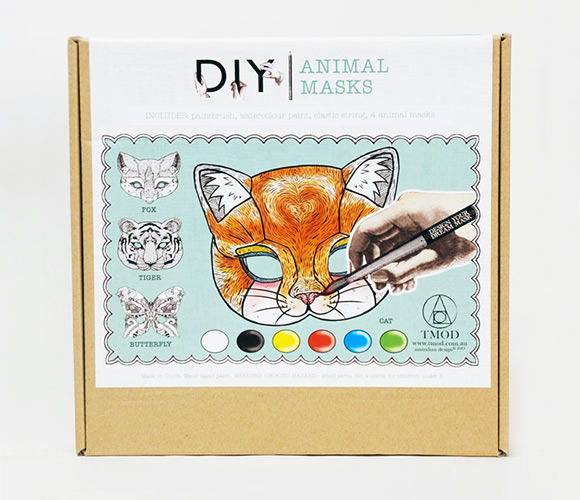 Happy summer vacation! My kids still have a few weeks to go, but they're dying to break out now. Of course, no matter how much kids love beach life and fresh mountain air (we're going to the Alps this year), boredom is sure to set in after the first month.
I've been scouring the web for unusual craft kits, just in case we need a little inspiration. My children love inventing toys out of cardboard, building go-karts, and making collages from pressed flowers, but it can be equally rewarding to follow a few instructions. It's a challenge, and you'll see big smiles all round when they present the finished product!
Here's what I've found so far…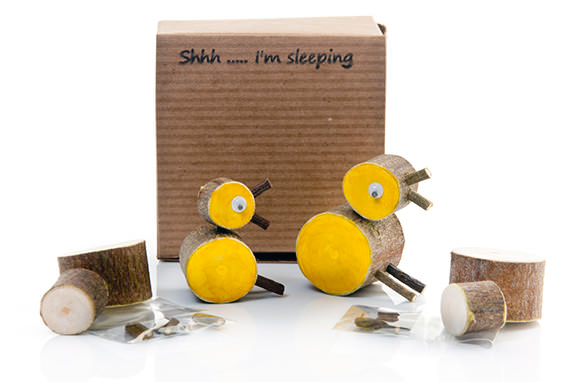 Wooden Twig Animal Craft Kit
Available for $8.77 from LADDWA on Etsy.
I've seen these simple DIY sets for sale in a couple of places recently and thought they would make fun party favors or stocking stuffers. LADDWA's current range includes a set of chicks, pigs, spiders, and Indians.  All kits come pre-drilled and ready for assembly. They can be left raw or painted. Love the cheeky looking pigs!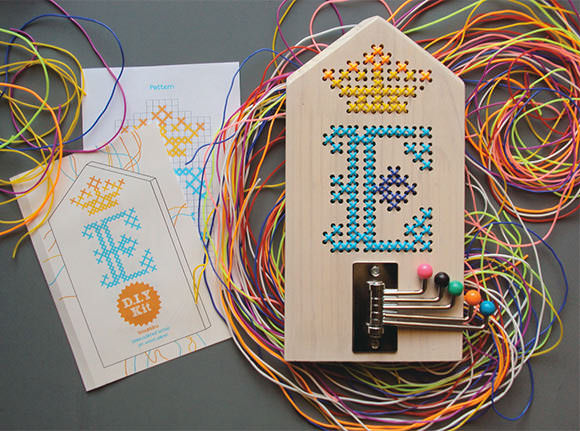 DIY Embroidery On Wood Kit
Available for $34.75 from Stedi on Etsy.
I'm intrigued! I've always wondered how people embroider on wood, so maybe I should buy one of these sets for myself! Etsy seller Elena has given this classic handicraft a modern spin by using scoubidou tubes, requiring no special embroidery skills or dangerous needles. Fun, easy, and original, this project is bound to amuse young and old alike.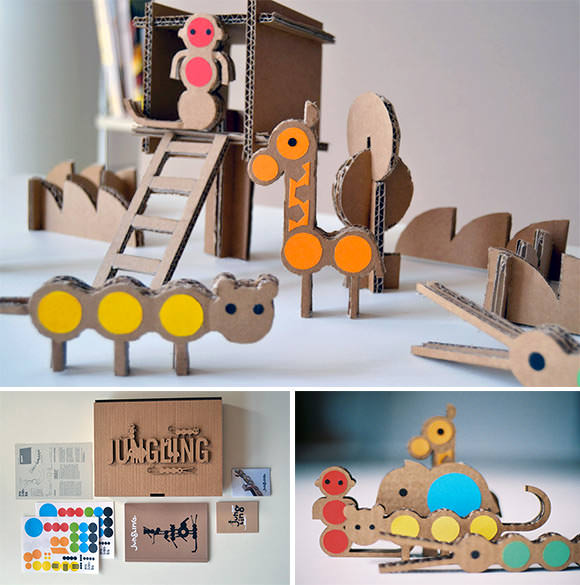 Cardboard Jungling Craft Kit
Available for $32 from Milimbo on Etsy.
I love this cardboard jungle set by Spanish designer Milimbo! Kids will have a great time assembling and decorating the five animals (monkey, giraffe, tiger, elephant and crocodile), trees, plants, and tree hut before inventing their own jungle stories through imaginative play. The kit comes with a small book and a few game ideas, too!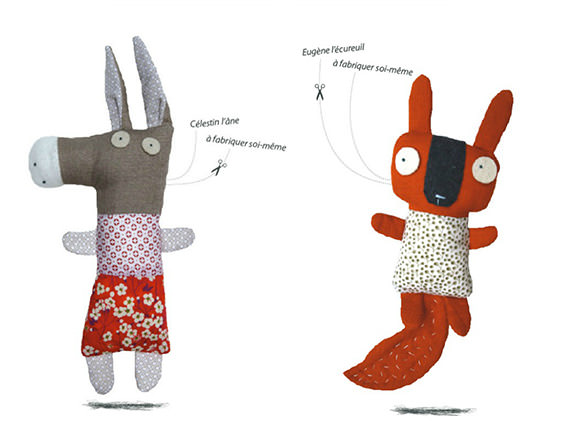 Soft Toy Sewing Kit
Available for $37 from La Sardine.
Spotted in Paris earlier this year, La Sardine's DIY kits are fabulous! Little ones will need help making Celestin or Eugène, but smaller, simpler plush kits for children are also available. The set comes in a cardboard box and includes an English pattern with instructions, fabric, embroidery yarn and organic cotton stuffing. Check out their site today!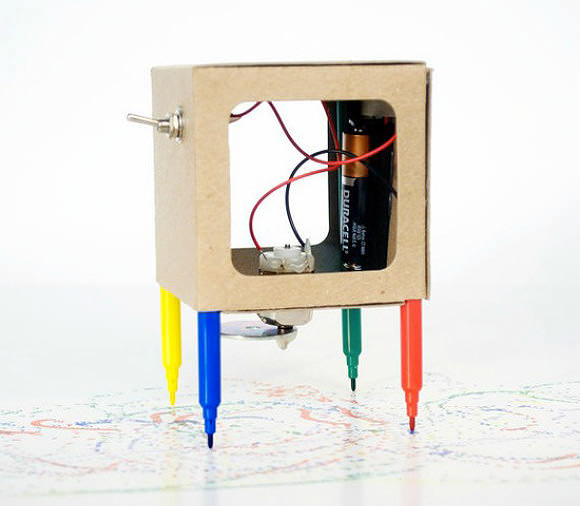 Scribbler – The DIY Drawing Robot
Available for $25 from Makers Toolbox on Etsy.
Fun with a capital F! This Etsy shop's slogan is 'Make, Learn, and Play', and I know my youngest son Miles would have a fantastic time assembling this. This electronic construction kit for kids ages 8 and up requires a battery and a hot-glue gun, but who cares? I'm dying to know if it works!
Pictured at top of post: DIY Animal Mask Craft Kit by TMOD. Kit comes with 4 illustrated party masks (fox, tiger, butterfly and cat), 6 watercolor paints, a paint brush and some elastic string. Love their Party Hat Kits too! (via Bondville).