Cutting back on plastic packaging has been a goal of ours for a while now and something we prioritize whenever we can! Sometimes though we do end up with plastic bottles, especially when on the go. Instead of tossing the empty bottles straight into the recycling bin, repurpose them into a fun craft, activity, or decoration with these fun ideas below!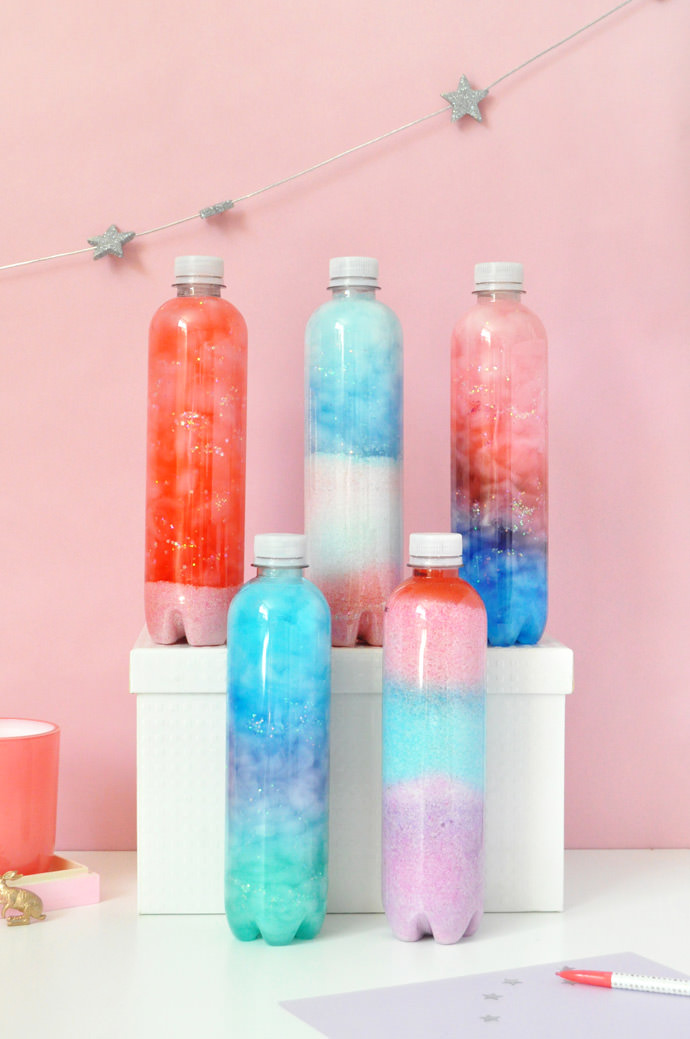 Recycled Bottle Art
These colorful bottles were inspired by this amazing photo of bottle art on Pinterest. Experiment with cotton balls, sand, food coloring, and water in the empty plastic bottles – it's so much fun to mix and match materials and colors! The finished bottles make fun art for kids' bedrooms, especially sitting on a windowsill with light shining through!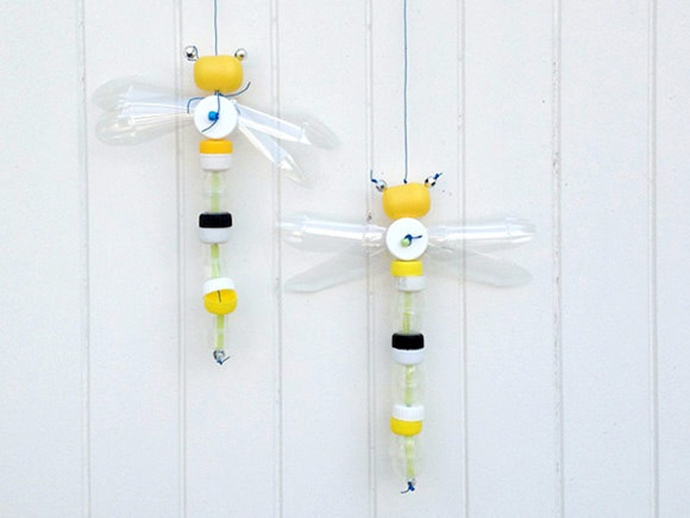 DIY Recycled Bottle Cap Dragonfly
Turn all of those water bottles and bottle caps you collected over the summer into these DIY dragonflies! This simple recycled craft is a perfect way to use things you already have to decorate your garden. And kids will love searching for bug-like parts in your recycling bin.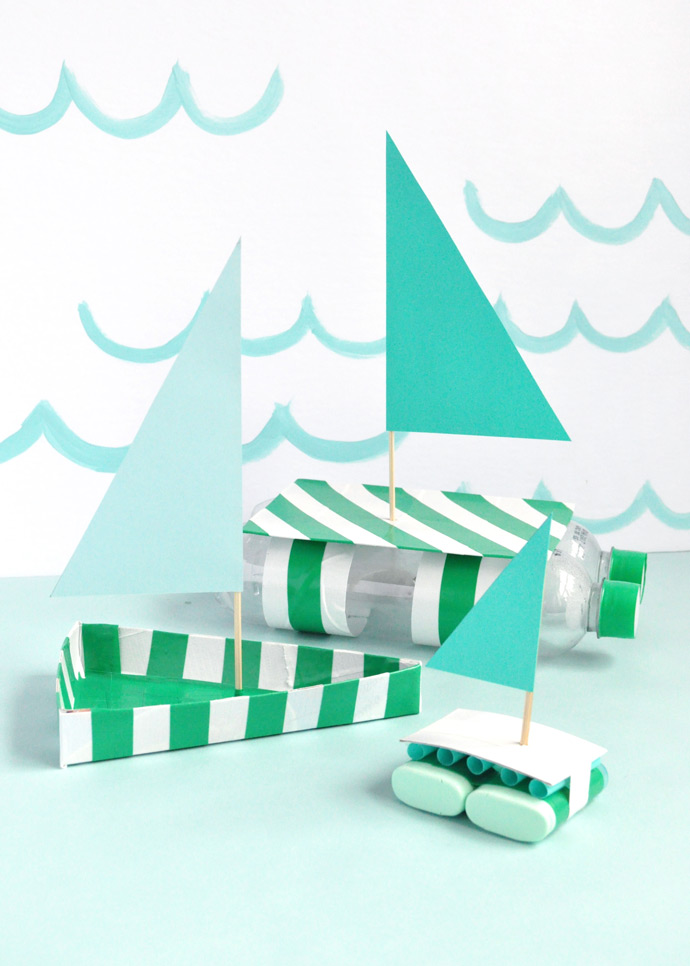 DIY Recycled Boats
Hold onto neat-looking plastic bottles and other cool-colored containers and turn them into these fun boats! Different bottles will inspire different styles of boats – the possibilities are endless and they make excellent DIY bath and beach toys!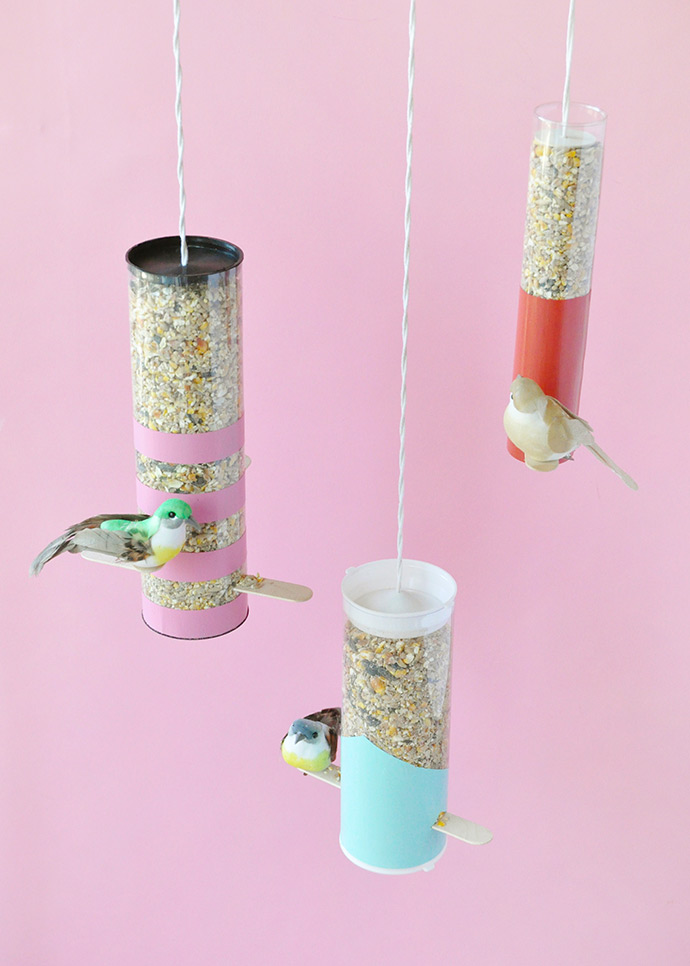 Colorblock Bird Feeders
Invite some colorful visitors to your backyard with these DIY bird feeders! We used clear tubes that formerly packaged tennis balls and badminton birdies, but you could use clear mini mailing tubes or any plastic water bottle instead.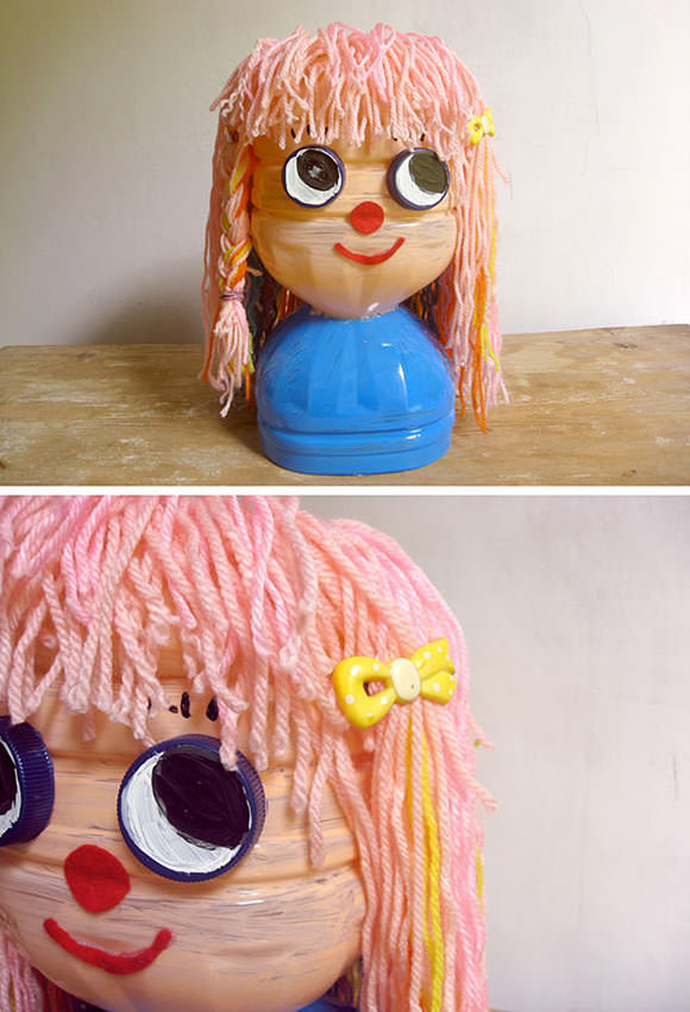 Recycled Plastic Bottle Hairstyling Doll
Save up a few large plastic bottles and turn them into this super fun hairstyling head doll. And you'll never guess the coolest part: her yarn hair actually grows! This project is perfect for making use of leftover yarn scraps along with any little bits and bobs you can turn into hair accessories or facial features.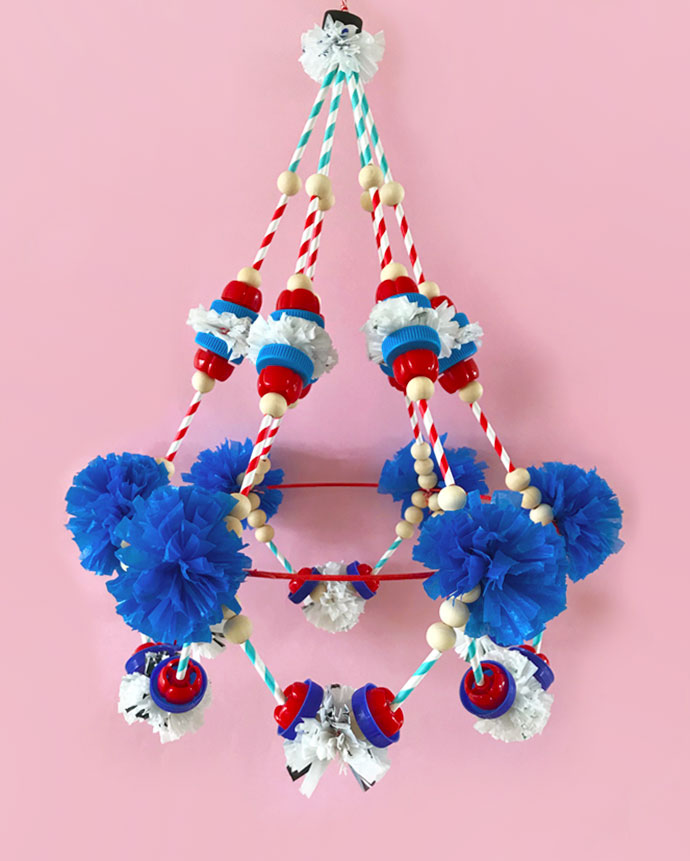 Make a Festive Pajaki Chandelier 
Polish pajaki chandelier decorations are so lovely to look at, including this colorful upcycled version! Traditionally they are made using paper and straw but this one instead feature plastic bottle tops, plastic bags, and paper straws.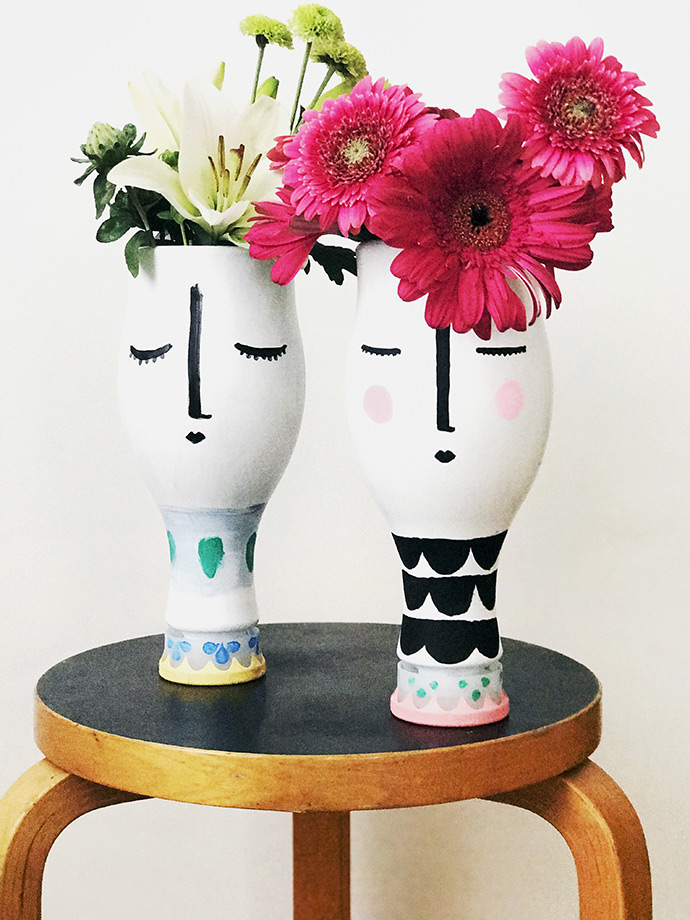 Upcycled Almond Milk Bottle Vases
Don't let those empty bottles are pile up in the recycling bin – turn them into these beautiful painted vases instead!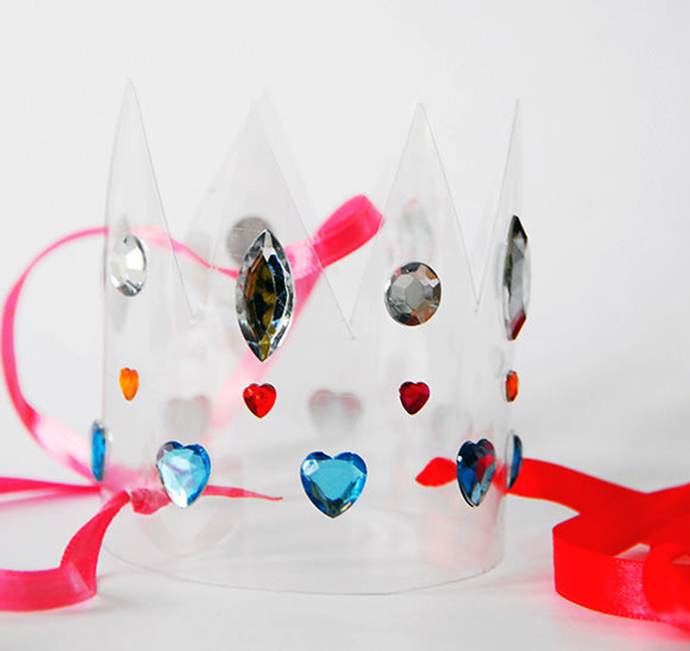 DIY Recycled Water Bottle Crown
These DIY recycled water bottle crowns are perfect for a princess party or any special day! They come together very quickly and make a great party activity too! All you need is a plastic bottle, rhinestones, and ribbon.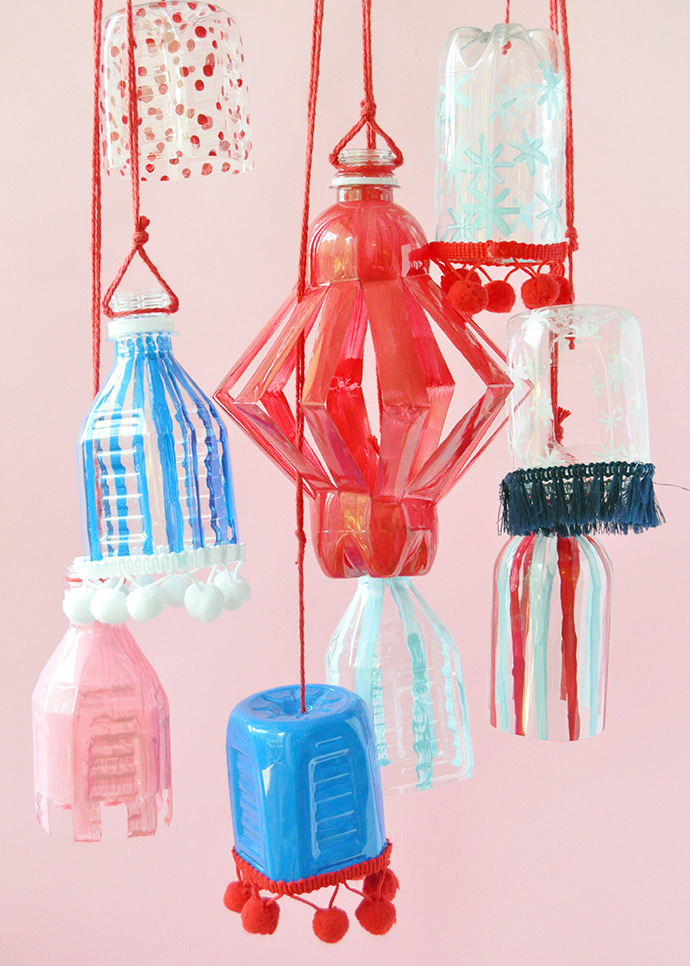 Recycled Plastic Bottle Lanterns
Save up a few empty plastic bottles from the recycling bin and make these playful and festive lanterns. Hang them inside from a ceiling hook, in a doorway, or even on handles and door knobs.