Have you been having more chats lately with your kids about emotions and feelings? When things seem uncertain or when going through big changes, it can be easy to feel overwhelmed and confused. We are big believers that everyone should feel their feelings and not hide or push aside the way they're feeling, even if that isn't happy all the time. There are times though when a simple little thing can bring a big smile to everyone's faces, and today we wanted to share a handful of DIY crafts that helped add some cheer into our day when we needed it. We hope they brighten your day too!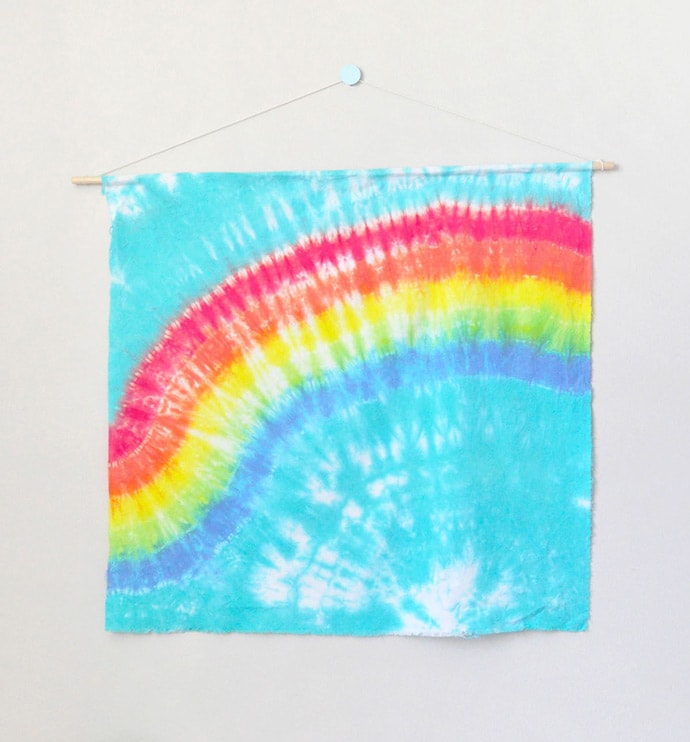 We've long loved anything and everything tie-dyed and these three DIY tapestries are just the ticket! We're pretty sure it's impossible to frown while looking at a rainbow, so why not get the tie-dye out and make some art to decorate your home?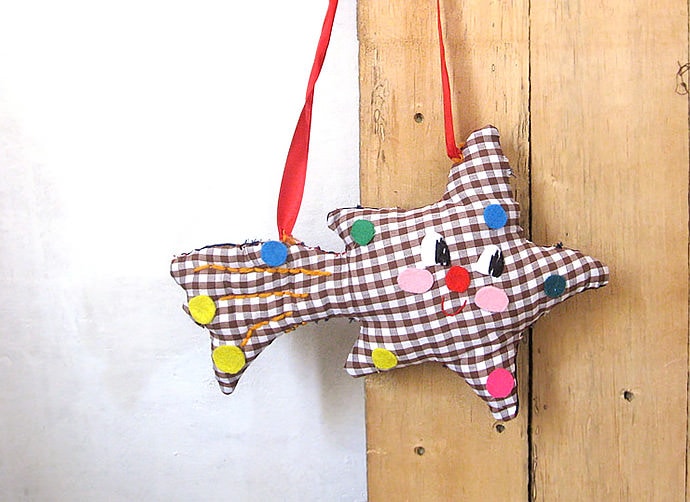 This cutie shooting star is the perfect way to use up fabric scraps all while making unique decor for your kids' rooms. Don't forget to make a wish!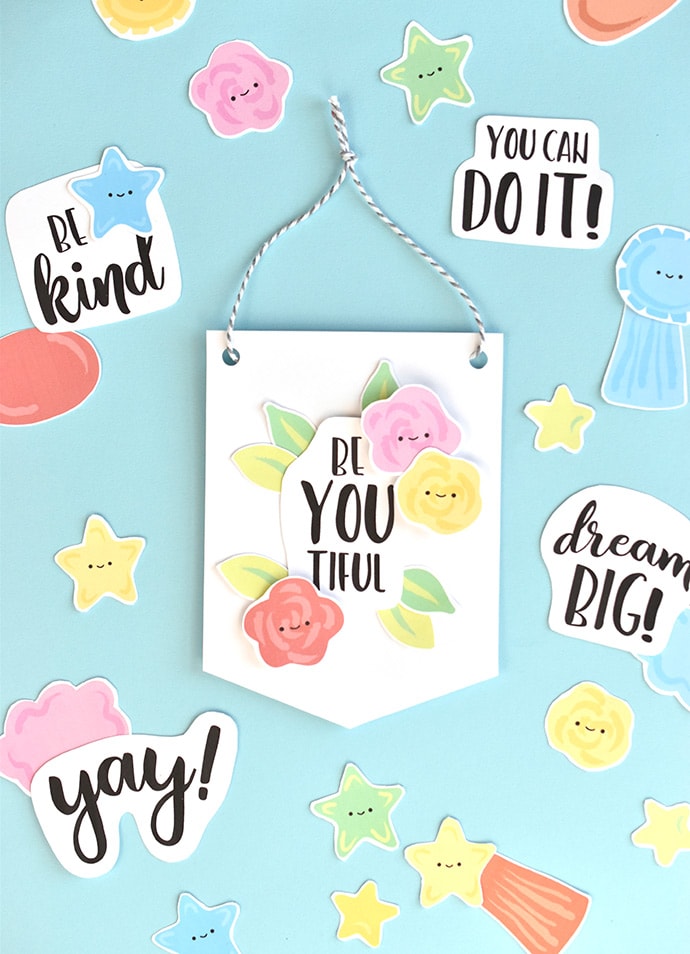 This cheerful banner is ready in seconds and can be customized with whatever message you like! Download the free designs, print them out, and assemble – voila!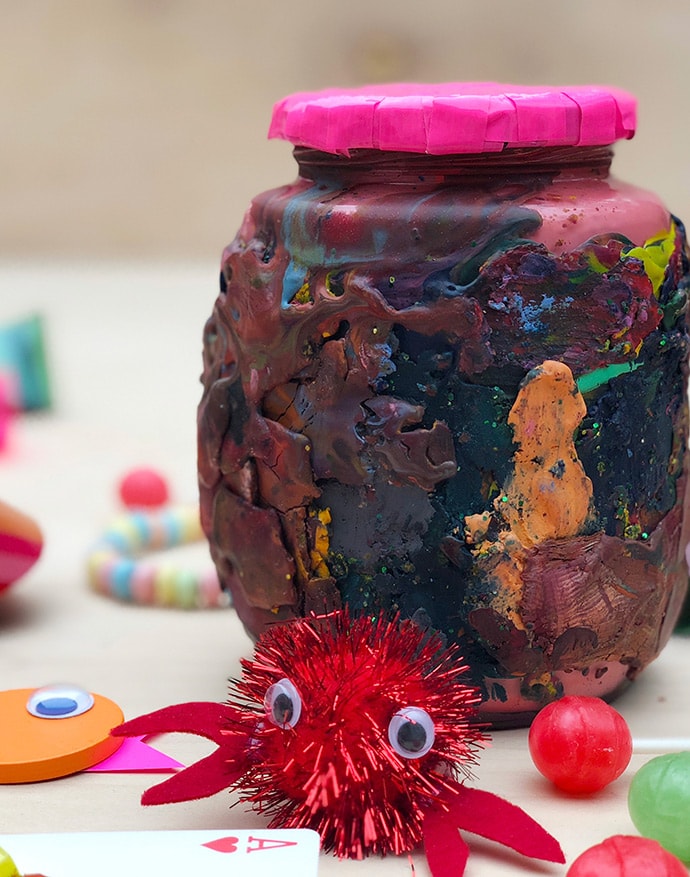 Fortune cookies are the best, so why not make some out of paper and fill a whole jar with them and other positive affirmations and wishes? It doesn't hurt that decorating the jar is a super fun project to work on too!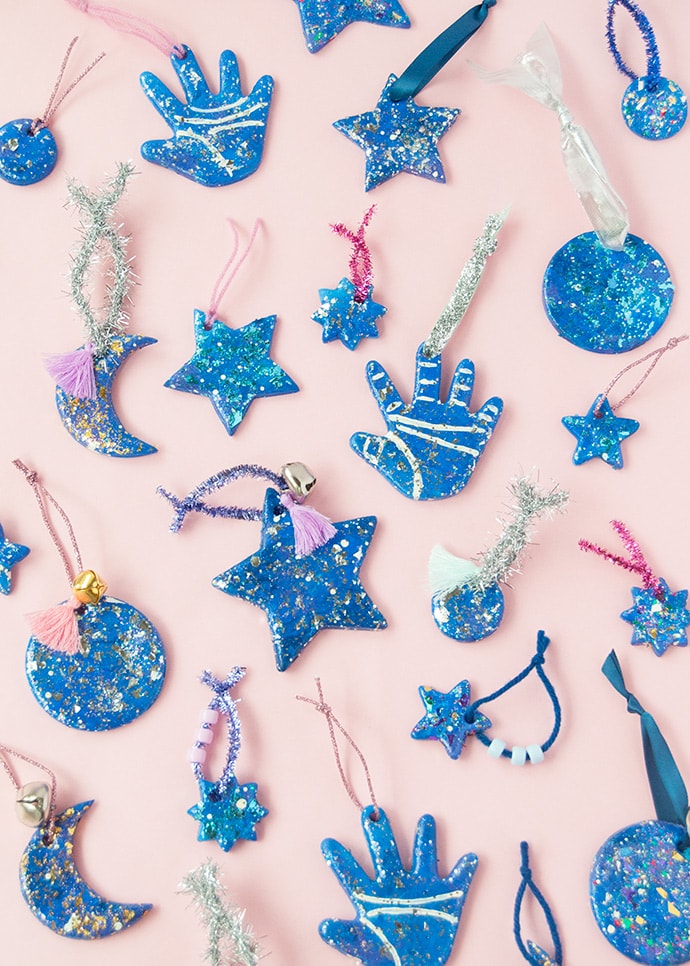 These galaxy-inspired good luck charms sure look magical, don't you think? Make your own luck and craft some of these glittery charms to use as keychains, brooches, or even necklaces.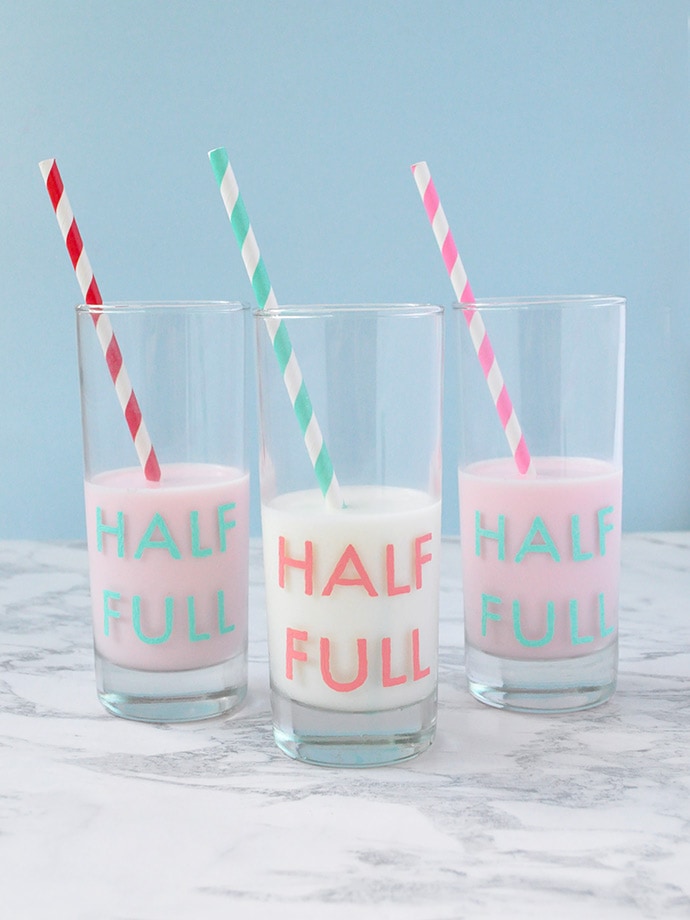 Adding a handmade touch to plain glassware is so easy with paint. Kids can get creative and paint any designs they like, or be inspired by the thought of looking at the glass as half full like we did here!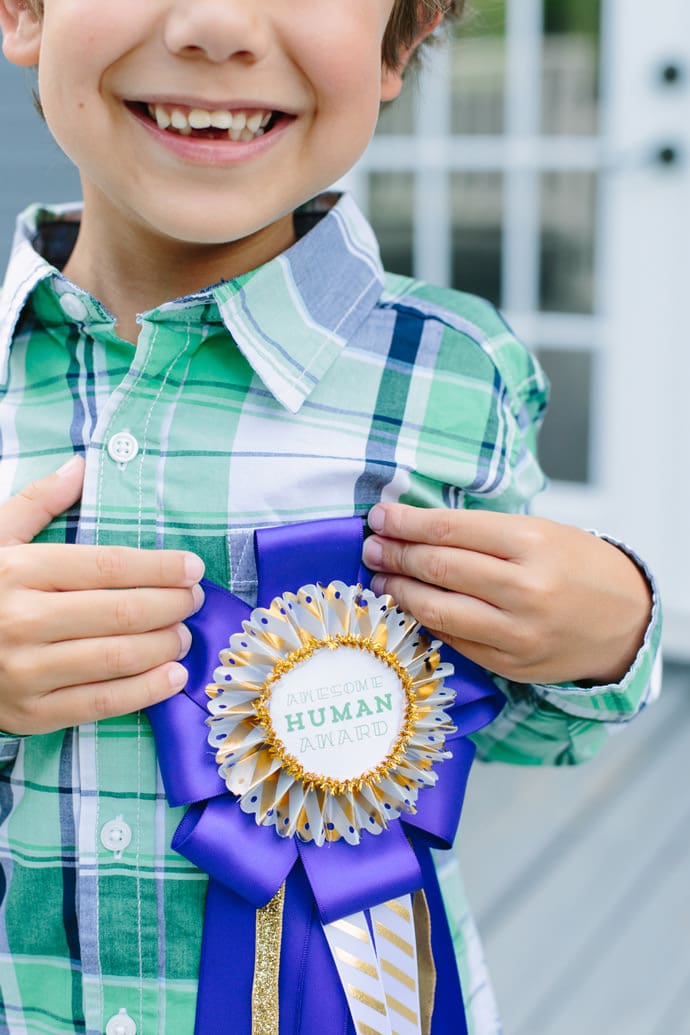 Download these free printable centers and craft a whole bunch of kindness ribbons! Use whatever ribbon, trim and fixings you have on hand – crafting these will be fun but we're pretty sure that giving them away is even better!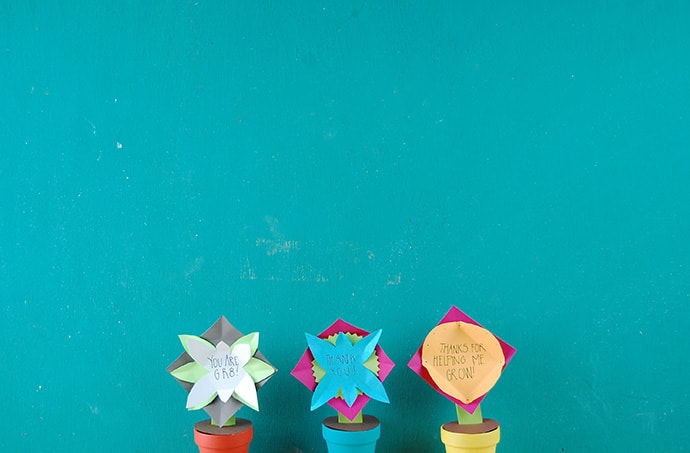 Spring is here, so we're all about adding flowers to anything we can. These simple folded paper flowers are made even better with their notes of positivity written inside them!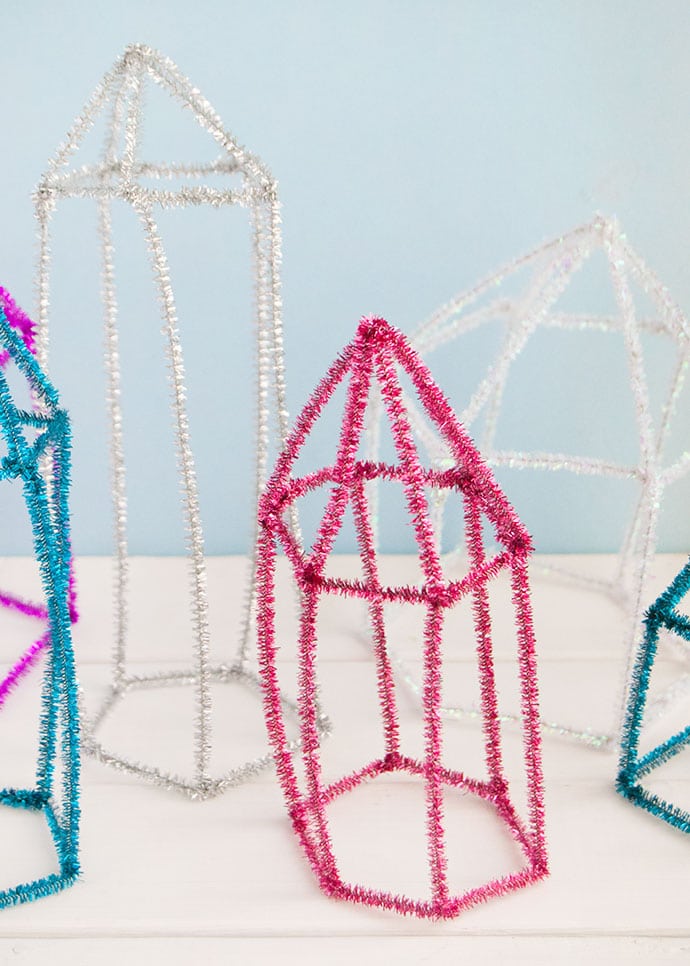 Some people believe that crystals can change the energy of a room and create positive vibes and positivity, so why not embrace that with these DIY pipe cleaner sculptures of gems and crystals? Make as many as you like and display them around your home.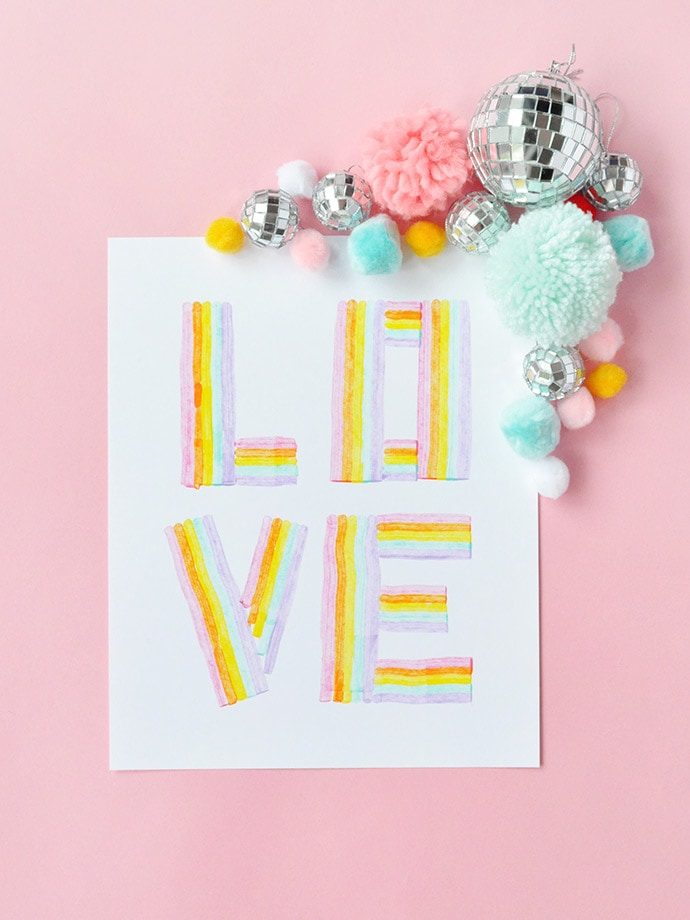 This paint scraping technique is so much fun to experiment with, and using rainbow colors makes it all the better. Have fun with the process and if you want to make some easy art to display, use the technique to spell out a positive message!