Do you have little bits of yarn that you can't quite bear to part with? We definitely do! We save almost any length of leftover yarn knowing that one day we'll be able to use it in a craft. If your stash of yarn scraps is building up though, don't worry – today we're sharing ten of our favorite crafts from the blog archives that are sure to put all that mix 'n' match yarn to good use.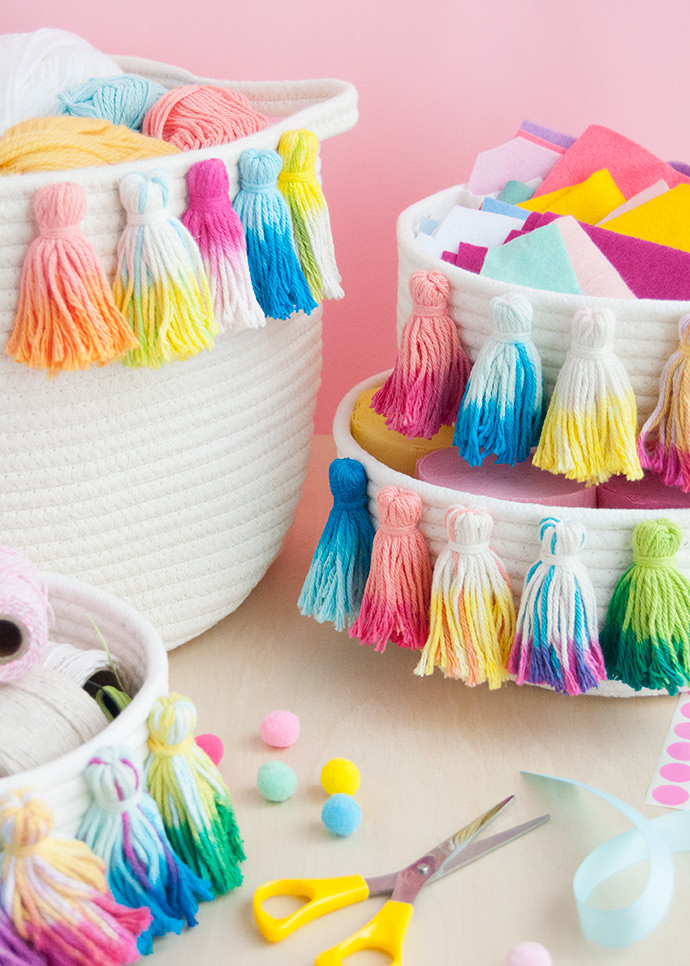 Two Minute Tassel Baskets
These tassels came together in almost no time at all! If like us, you've fallen in love with making pom poms, you'll love crafting your own tassels too. Make sure to use cotton yarn for these so that they absorb as much of the dye as possible!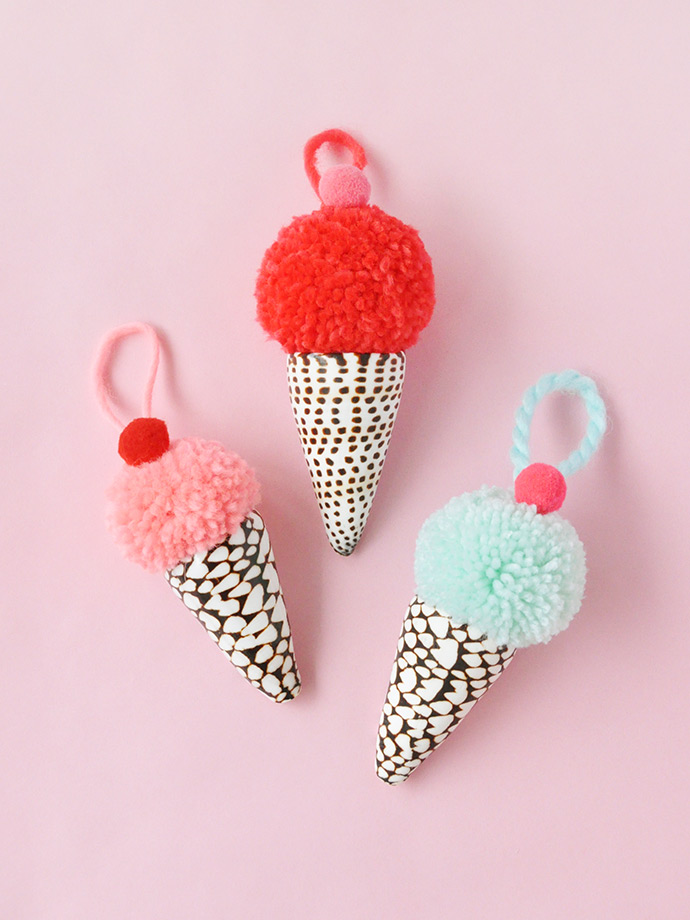 DIY Seashell Ice Cream Cones
Turn shells from your collection into these fun pom pom ice creams! They're perfect to make a few of and give as a DIY gift, or keep them for yourself as a sweet souvenir!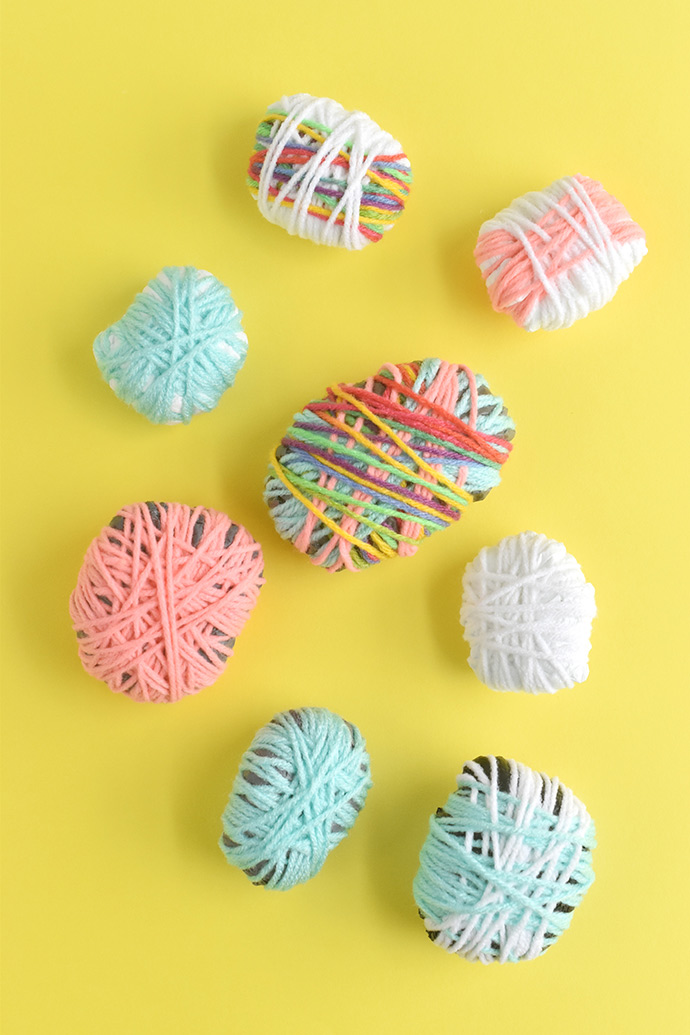 Recycled Rock Art
Wrapping yarn around rocks is a fun way to transform them into art, but with this tutorial, you can reuse plastic bags in place of the rocks! Inspired by the work of fiber artist Sheila Hicks, these wrapped "rocks" are a fun and easy way for kids to make some simple decorations for your home.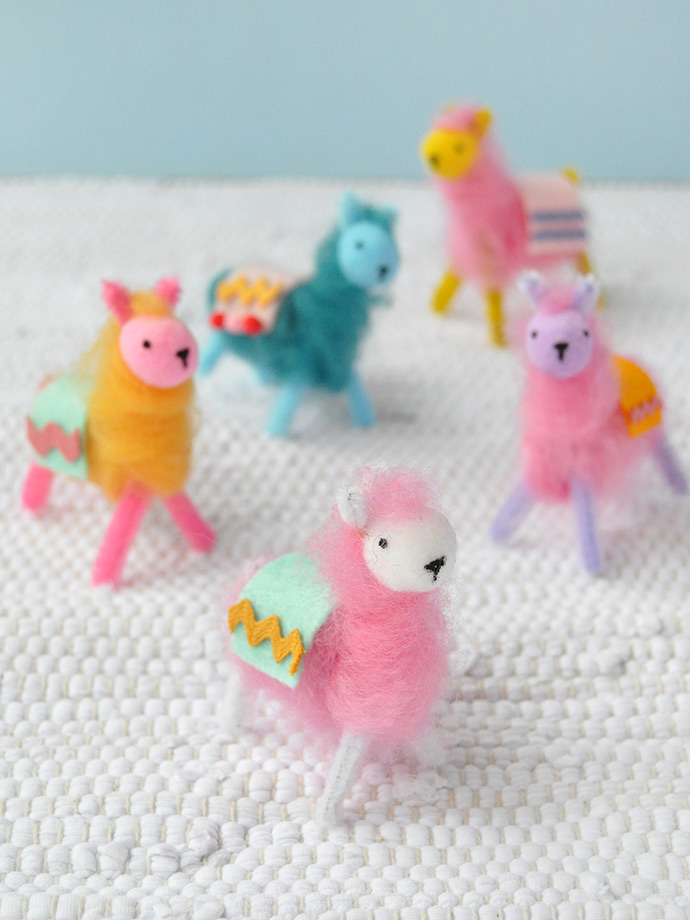 Pipe Cleaner and Wool Llamas
While looking through a vintage craft book recently, we found a fun idea that we really liked: making miniature sheep out of pipe cleaner and wool. We decided we had to give it a go, but instead of making the black and white sheep as originally shown, we invited some llamas to the party and added some fun color!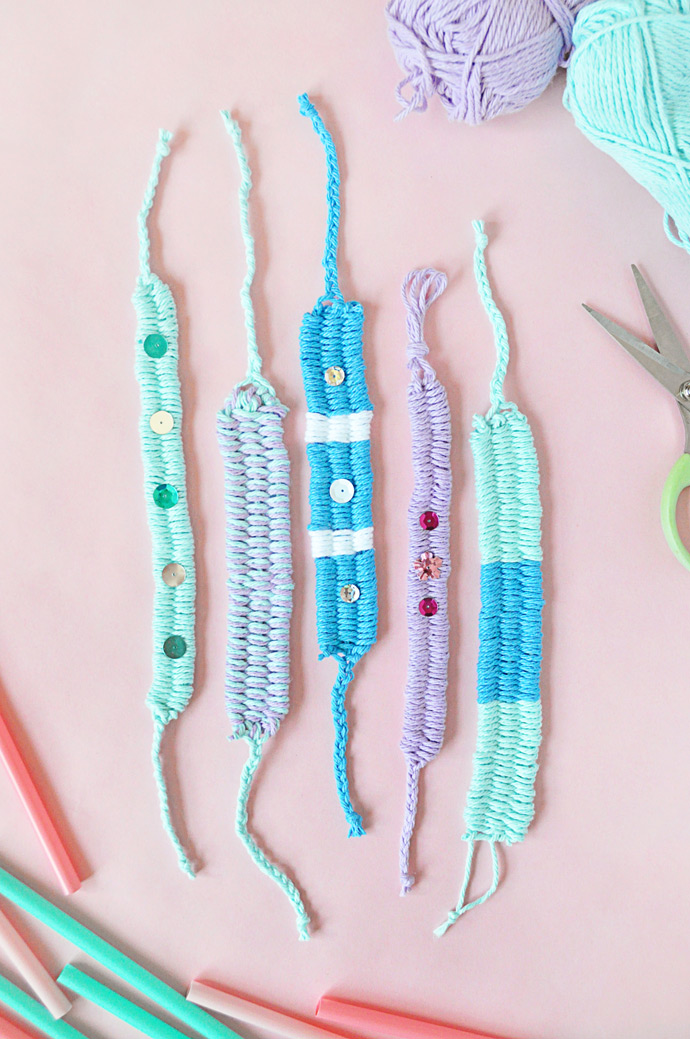 Woven Yarn Friendship Bracelets
Did you know that you can weave with drinking straws? Learn how to make these simple woven yarn friendship bracelets!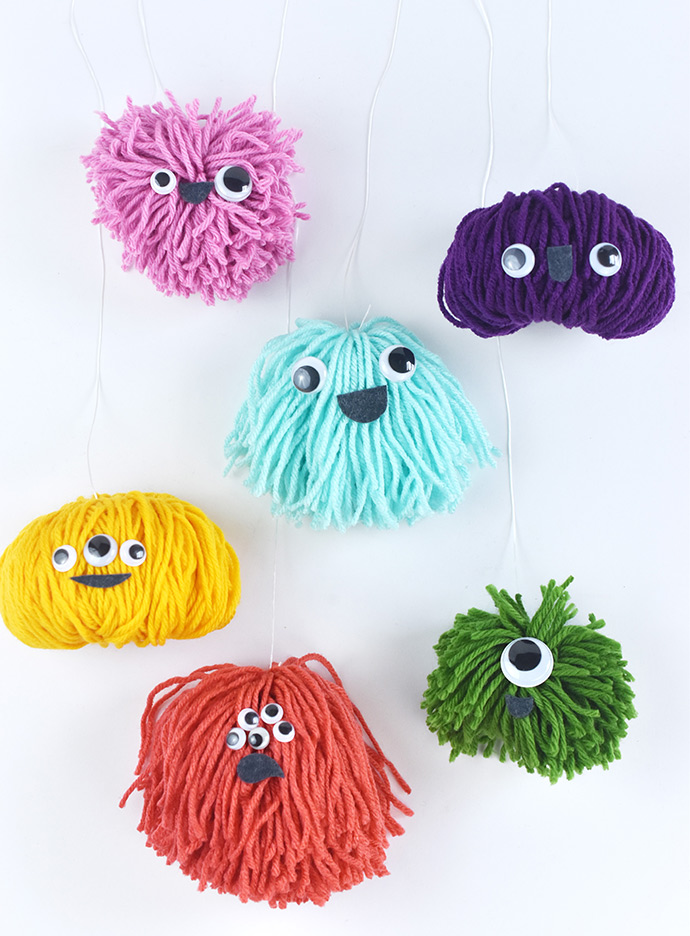 Pom Pom Monster Puppet Pals
It's always fun to make pompoms, and even better when they become not-so-scary Monster Puppet Pets! Each one starts with a handmade pompom shape, but with a bit of elastic and a silly face, you soon have a bouncy friend to walk along with or do a puppet show with!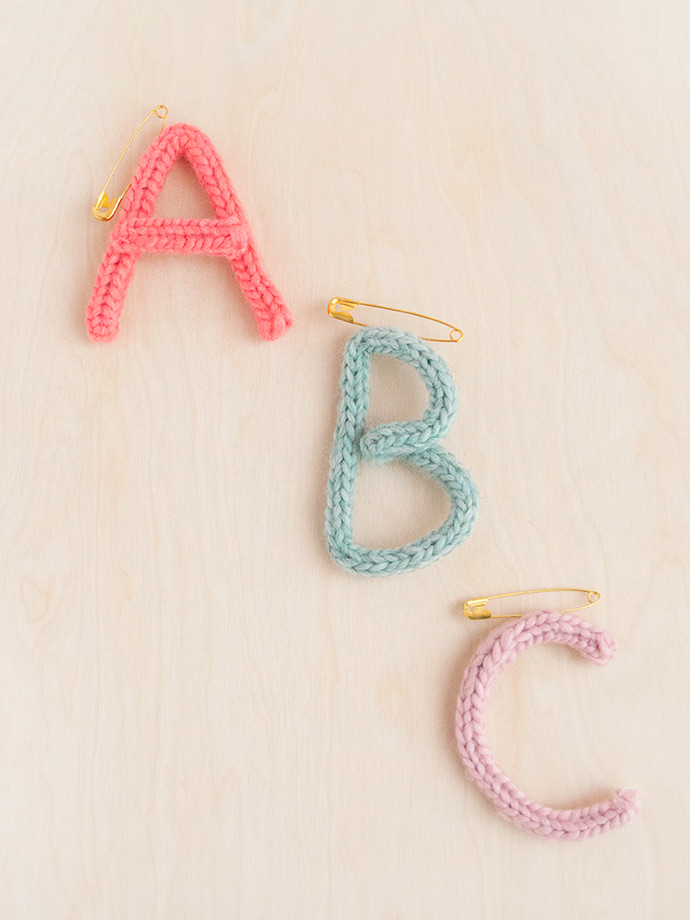 DIY French Knit Monogram Brooch
Who doesn't love a good monogram? These knit monogram brooches may look tricky, but if you've ever French knit (also known as tube knitting, and very similar to finger knitting!) before then you'll breeze right through the whole alphabet.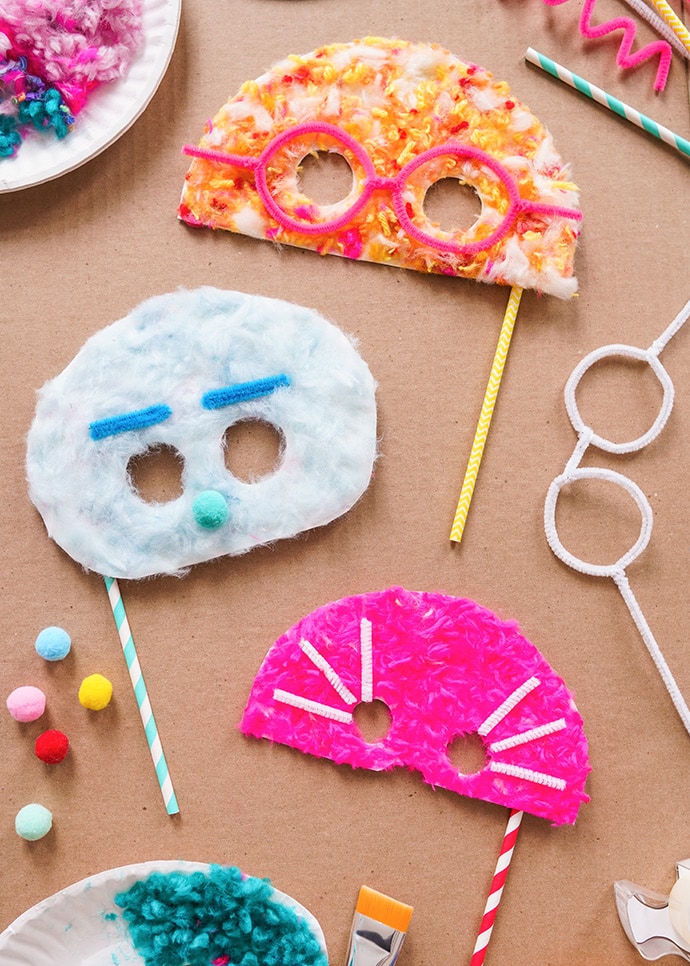 Paper Plate Yarn Fluff Masks
If you've made any pom poms lately, you might have noticed the little bits of fluffy yarn leftover from trimming the pom poms make an excellent craft supply! It only takes a few pom poms to give you enough yarn fluff to craft these playful, furry-looking masks.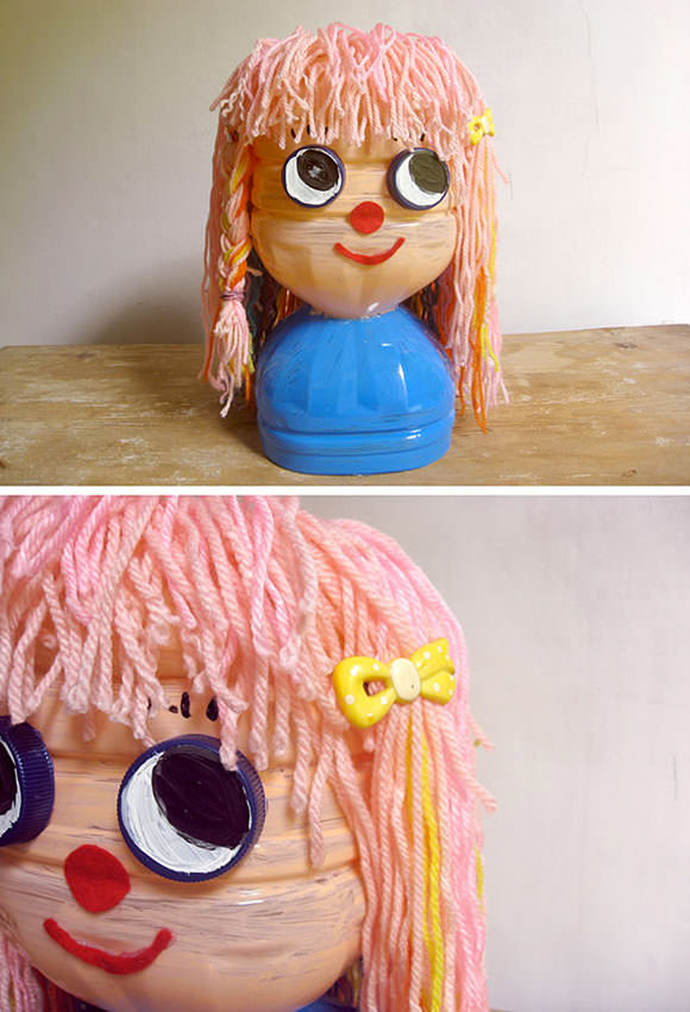 Recycled Plastic Bottle Hairstyling Doll
Turn a large plastic bottle into a super fun hairstyling head doll! The coolest part? The yarn hair actually grows!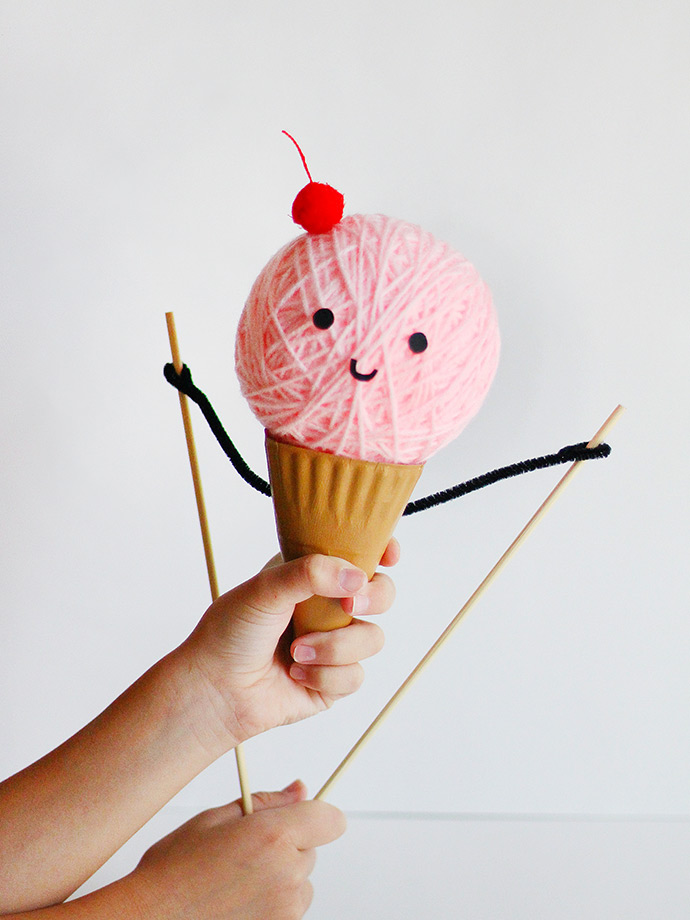 DIY Ice Cream Cone Puppet
We all scream for ice cream! This DIY puppet combines a few of our all-time favorite things: ice cream, handmade puppets, and paper plate crafts!