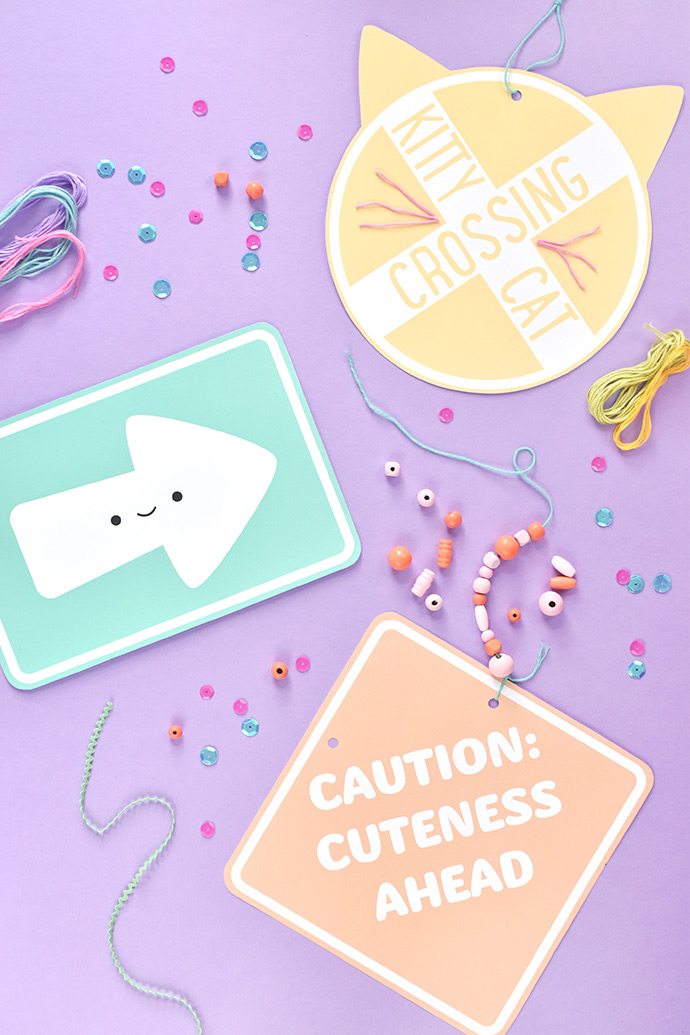 Buckle up, because your walls, doors, and lockers are about to get a whole lot cuter! These printable mini-posters are designed to look like road signs, but they all have a kawaii style. Instead of bold primary colors, we have pastels, and instead of the typical warnings and instructions, these signs are all about the cuteness.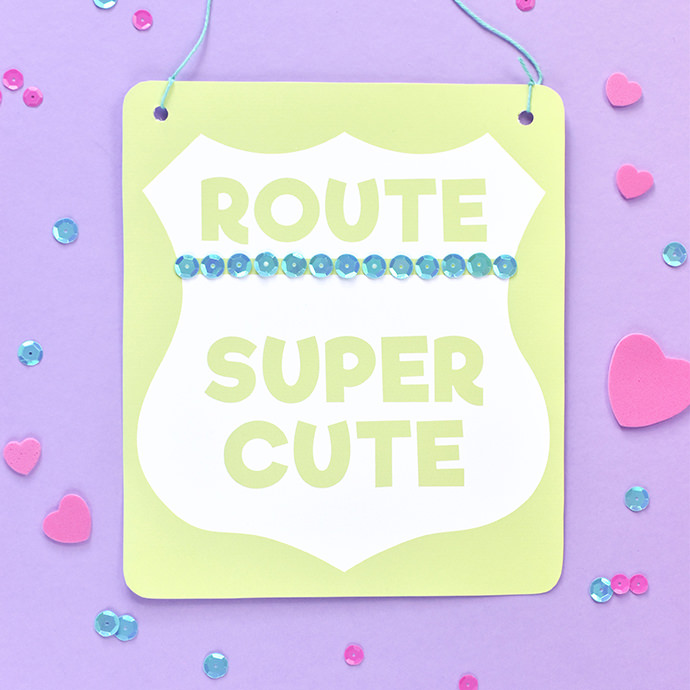 The road signs work on their own as a simple printable, but you don't have to stop there. (Not even for a stop sign!) There are plenty of ways to customize your posters with a touch of cute craftiness. Think foam shapes, sparkles, bows, and more!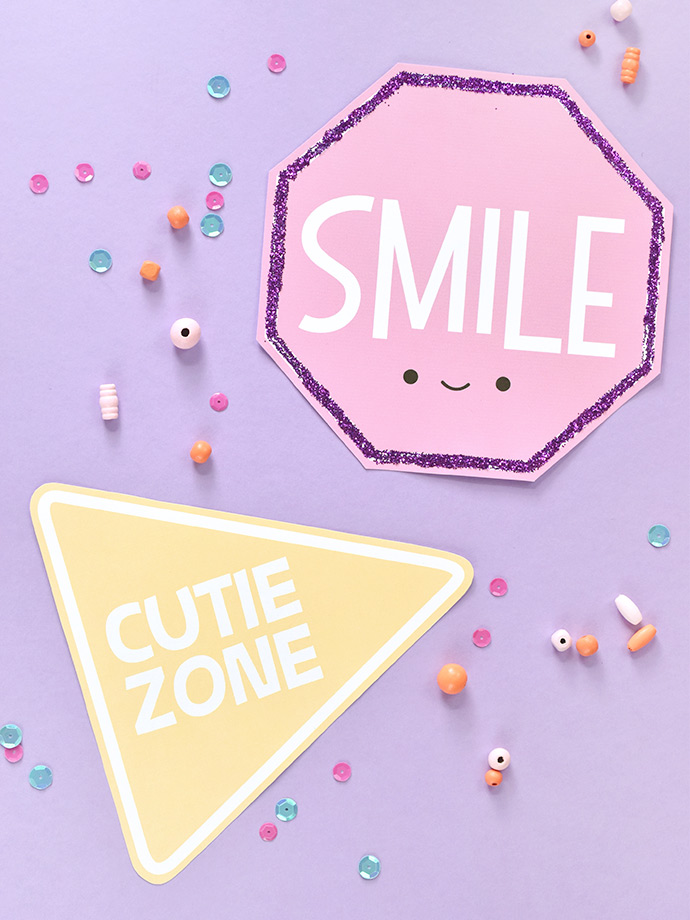 Ready for a kawaii road trip? The first stop is the craft store!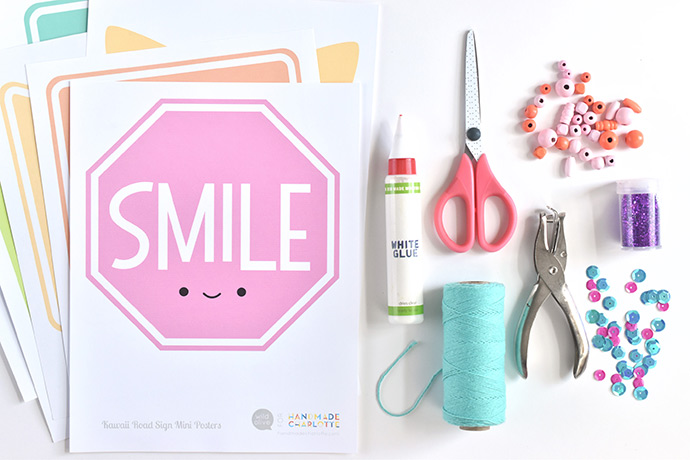 Cardstock
Hole punch
String
Glue
Your favorite craft embellishments (see step 2 for lots of ideas!)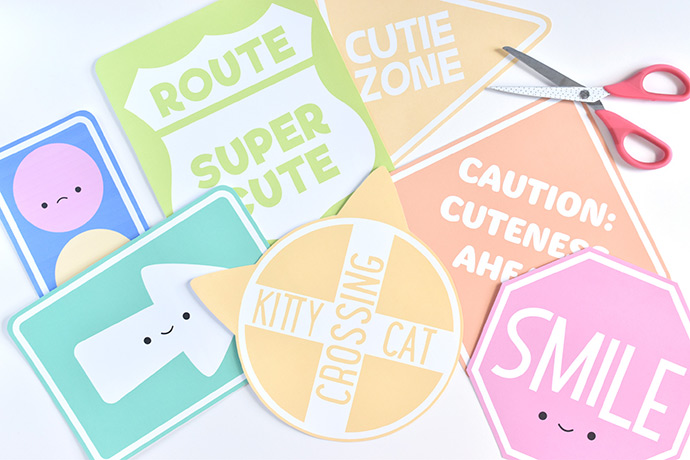 Step 1
Print the road signs PDF on card stock and cut out the shapes.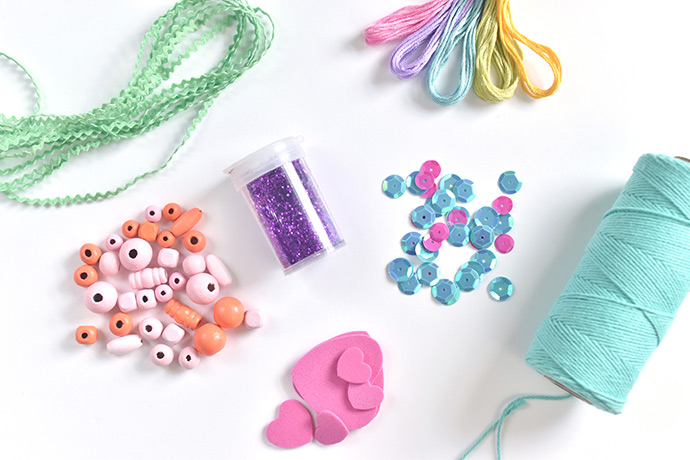 Step 2
Gather up your embellishments and think about how and where you want to add some kawaii fun to the road signs.
Here are some ideas for supplies:
Glitter
Foam Shapes
Pipe Cleaners
Beads
Ribbon
Washi Tape
Felt Shapes
Yarn
Sequins
Glitter Glue
Embroidery Floss
Buttons
Of course, these are just a few ideas. You can probably find lots more cute things to add.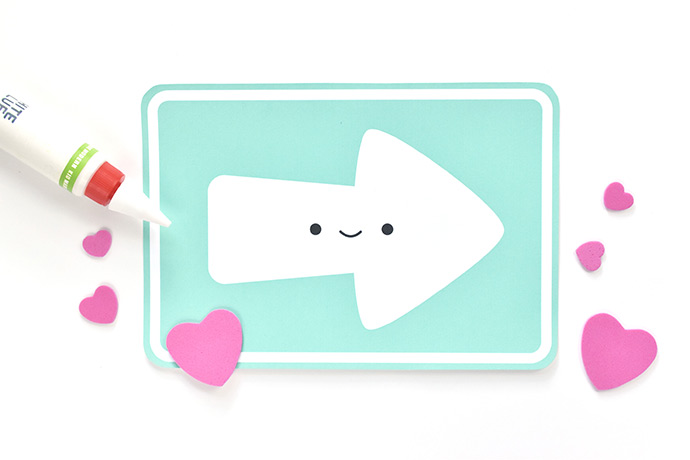 Step 3
Decorate your road sign mini-posters. Try gluing cut out shapes or other elements on the sign. You can let them extend past the edge or incorporate them into the sign itself.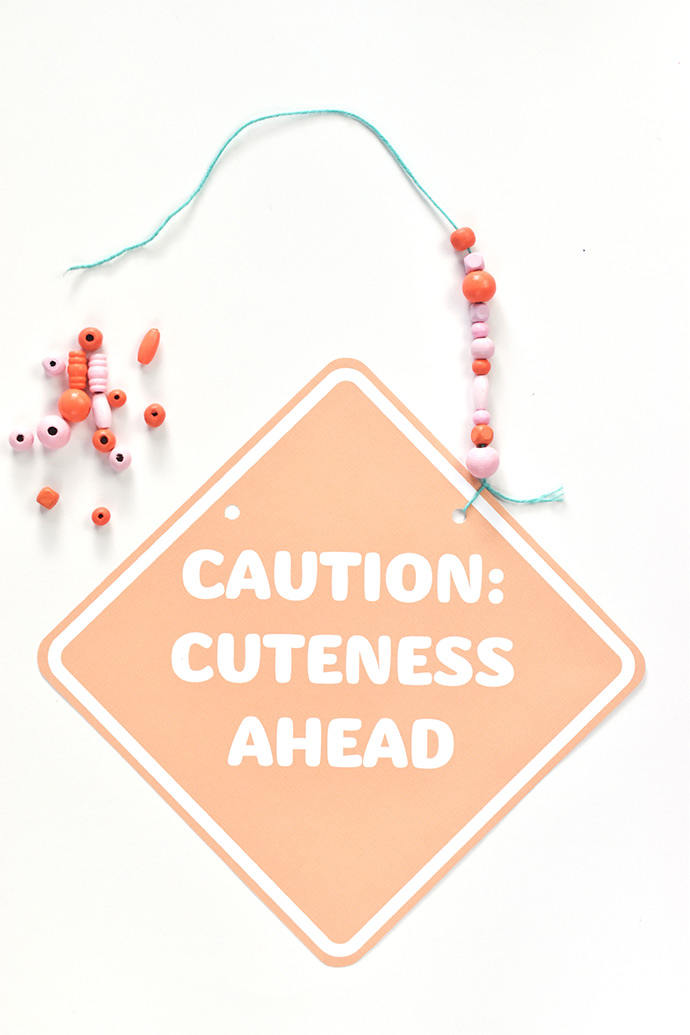 If you want to hang your sign with string, punch a hole (or two) and tie the string through the hole. You can make the hanger fancy by adding beads. Pipe cleaners work for hangers too!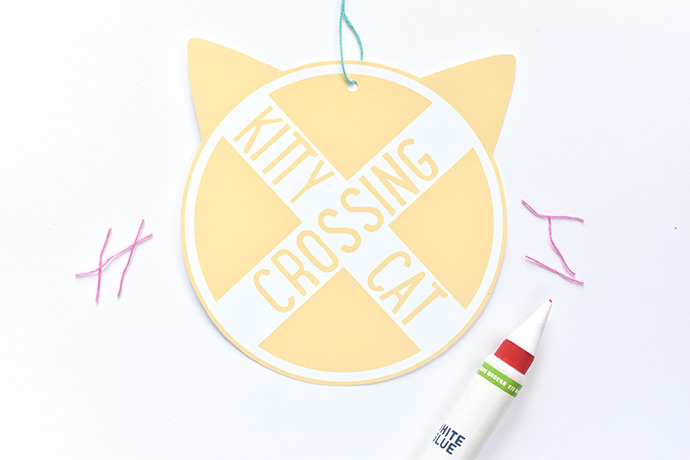 Turn your kitty cat crossing sign into even more of a kitty by gluing embroidery floss whiskers on the face. Another fun way to use embroidery floss or yarn is to punch holes around the edge and lace the floss or yarn through the holes.
You could even braid embroidery floss for a hanger or use it to hang some beads from the bottom edge.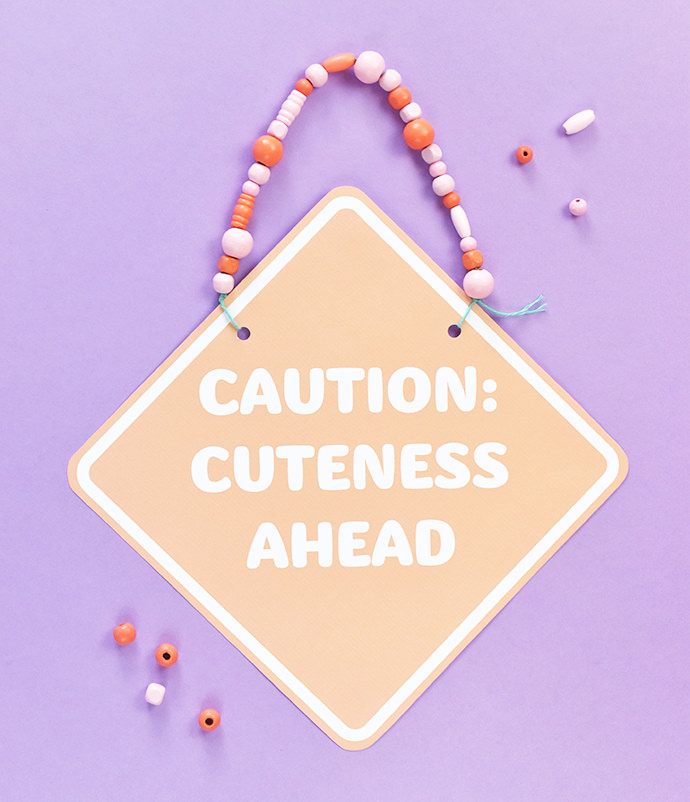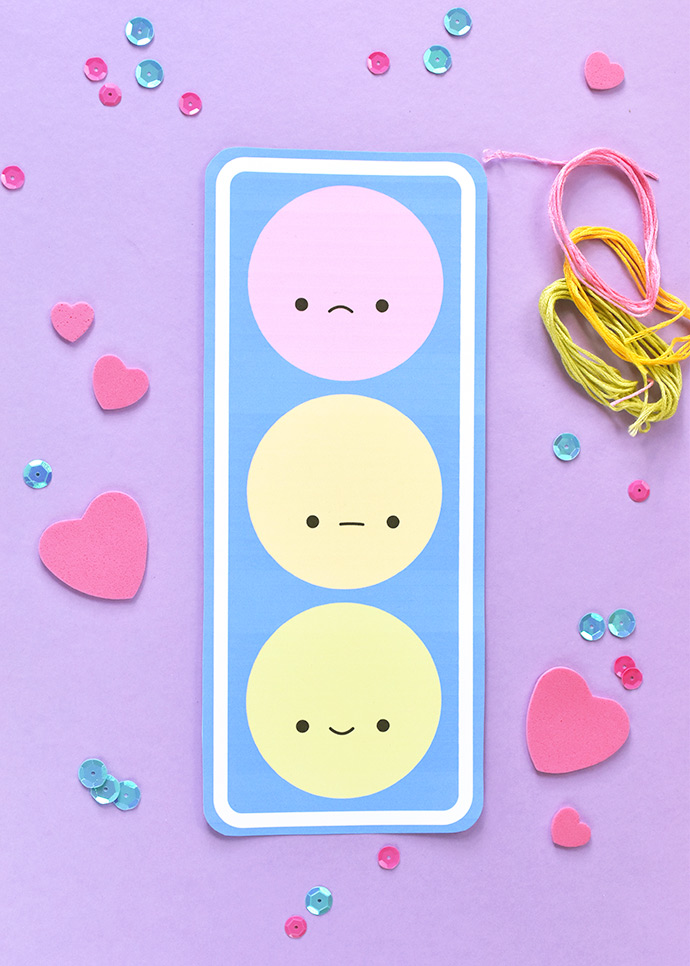 You can customize your signs so many ways! Attach theme to paint mixing sticks and use them for stuffed animal-sized signs. Or hang them together for a kawaii road trip garland.
To make them smaller, print them at around 40%. Then you can laminate them and turn them into magnets or luggage tags!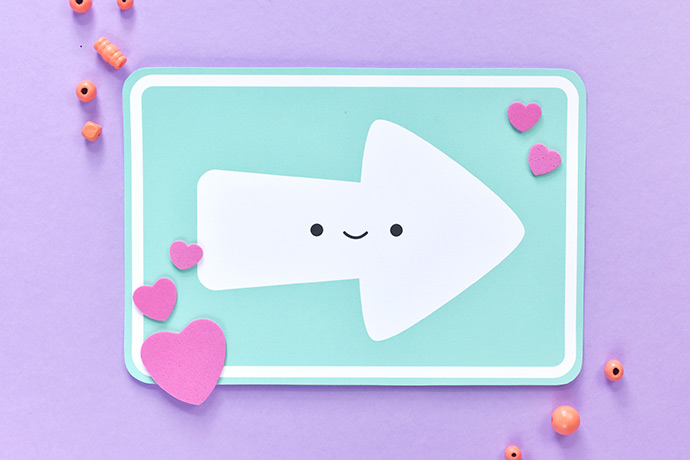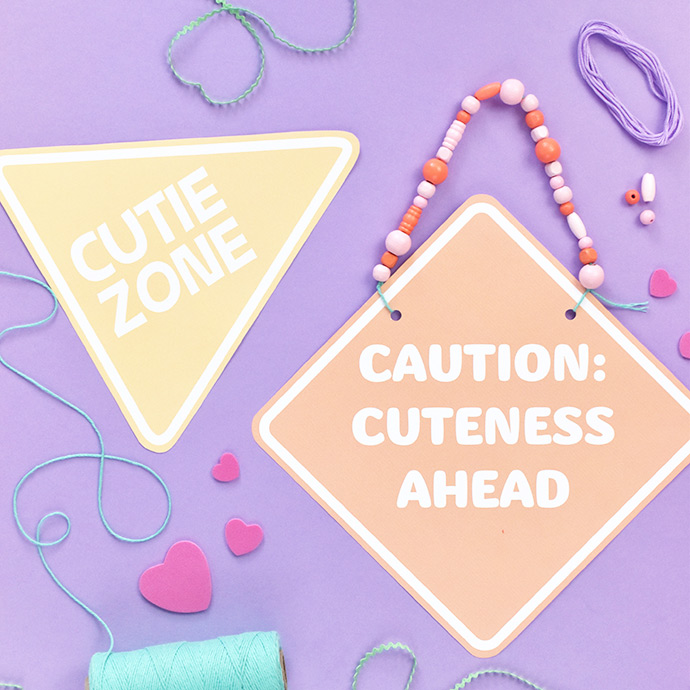 Happy crafting!