How are your Halloween preparations coming along? Are you throwing a party for your kids? Have you decided which costumes they'll be wearing? I bet they're excited! My 12-year-old daughter Savannah is giddy this time of year, and her "to-make" list for the 31st seems to get longer every day! Suffice it to say, we're getting into the Halloween spirit at home, especially as the half-term school holiday approaches.
Just three weeks to go and I'm actually feeling pretty organized, thanks to my preteen event helper. There's still plenty of time to send out invitations, craft lots of decorations, and rustle up some spooky outfits. If you're short on inspiration, here are a few favorite DIYs to get you started. Enjoy, it'll be a scream!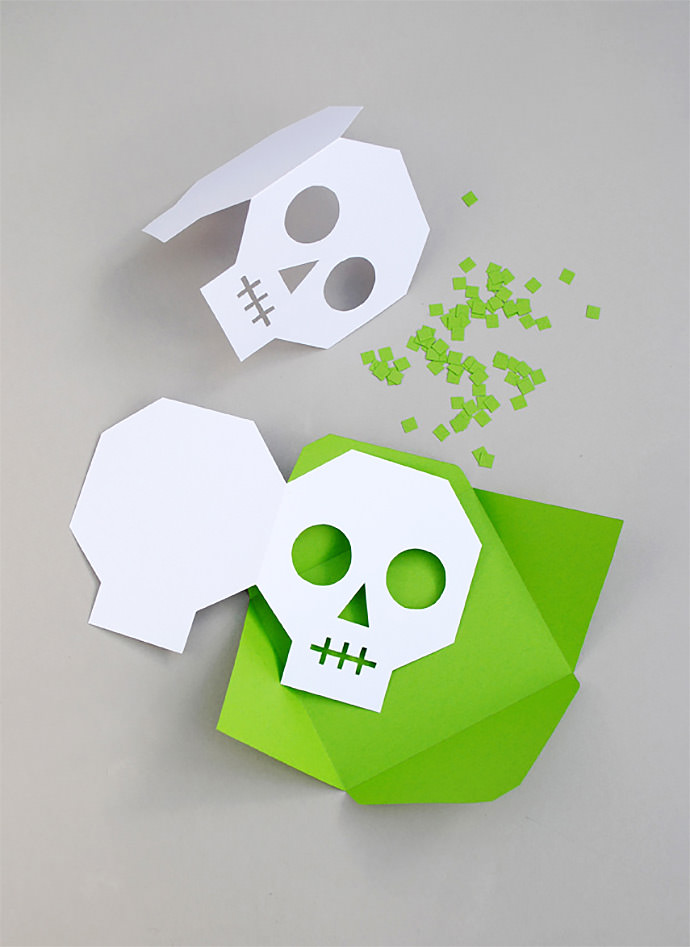 If you're having a Halloween party, you'll need some frightfully good invitations. Minieco has two simple, striking DIY skull cards (a simple paper-cut version and an ordinary printed version), complete with envelope and confetti. Both are guaranteed to make future guests tremble giggle. Visit Minieco for the download & tutorial.
Halloween Party Pack Printables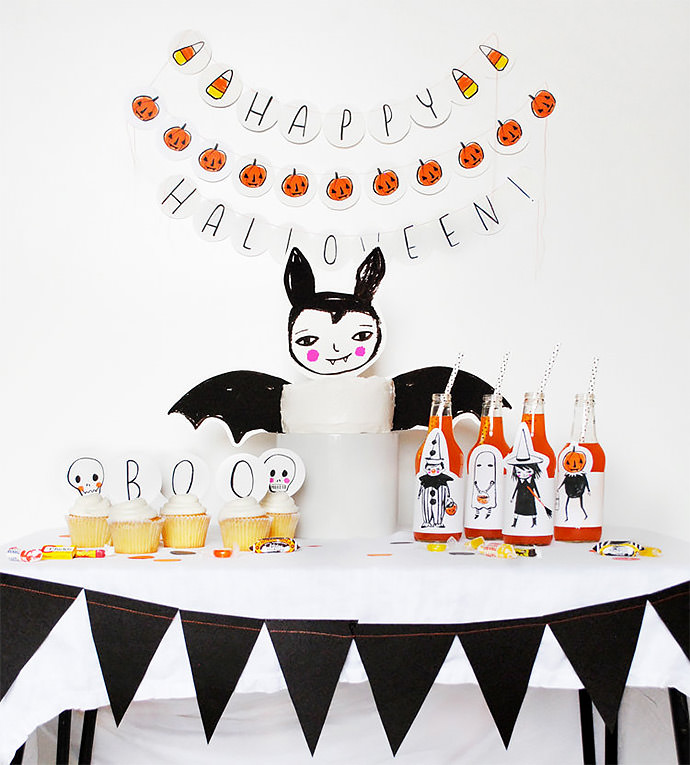 Printables make party planning a piece of cake. Merrilee Liddiard's Halloween pack offers ten pages of colorful designs for your kids to use as invitations, garlands, and decorations. Those drink labels look wicked! Available for $12.99 from Merrilee's Etsy shop Tuesday Mourning.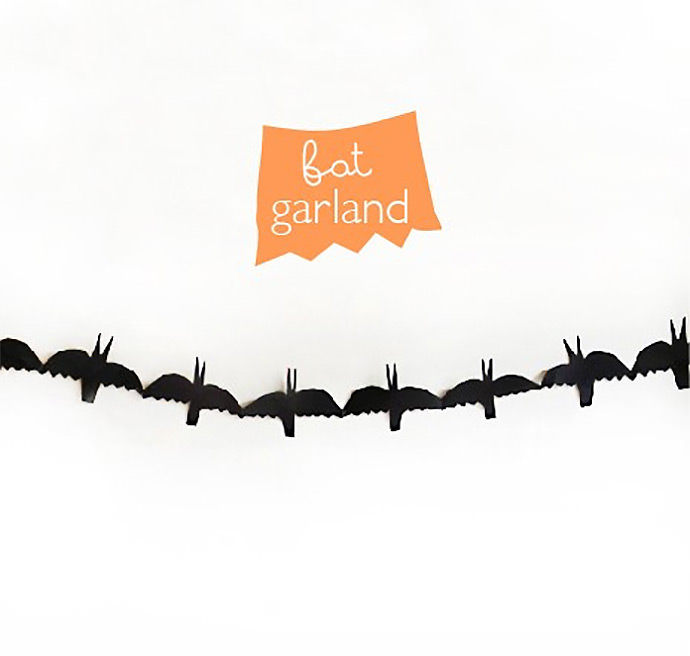 If you love the challenge of transforming your adorable abode into a spooky haunted house, bats and spiders are a must – eek! Get the whole family involved making these easy-to-craft bat banners. Visit Willowday for the tutorial and downloadable template.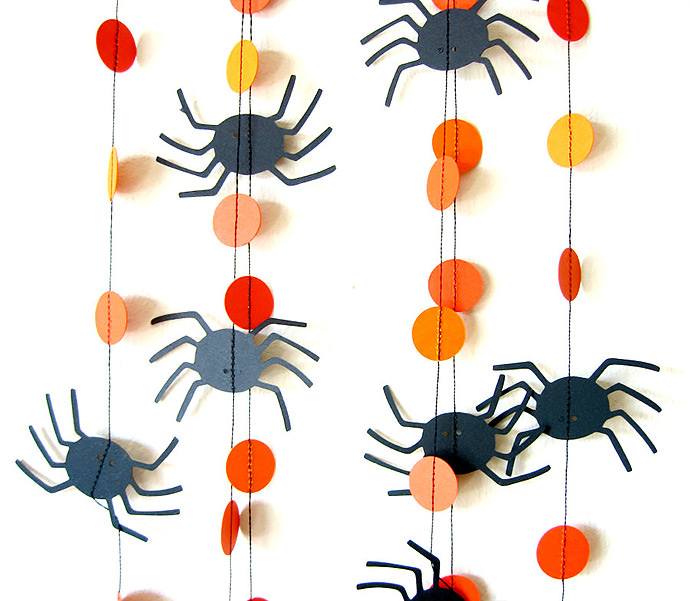 Or, if you're short on time, how about buying this spider garland from Pelemele on Etsy – it's kinda sweet, don't you think?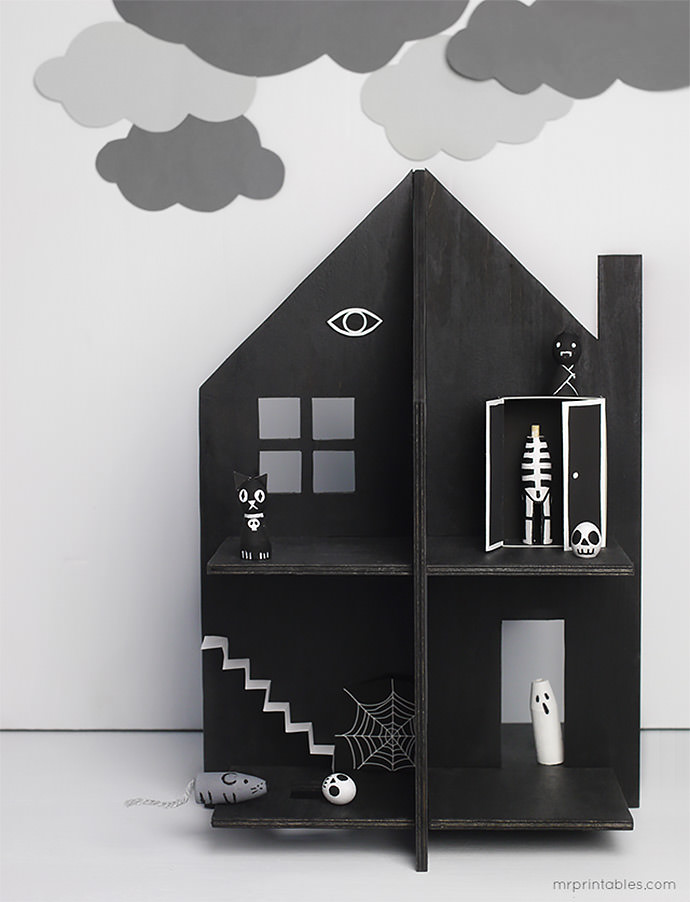 Talking of setting the scene, this black doll house template by Mr Printables would make an awesome Halloween prop for your home (or even to keep up all year round). You have three weeks to craft the coolest haunted house and its inhabitants – terrific!
Pictured at the top of the post: DIY bats made from paper rolls—that sounds like a fun craft project for little ones to me! MollyMoo's tutorial is super easy to follow, and your kids will have a great time drawing their spooky friends' faces before hanging them around the house!