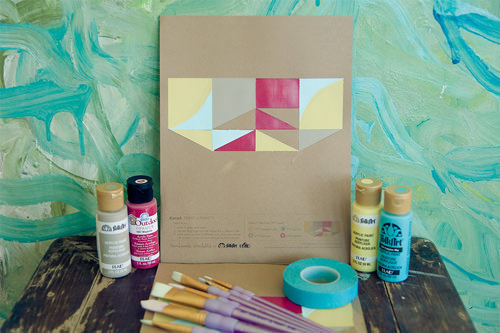 If you're headed indoors to escape the heat, here's a fun print + paint craft I put together with the guys at Plaid Enterprises. It's paint-by-number so you can't go wrong. Head over to Paint Me Plaid for the download!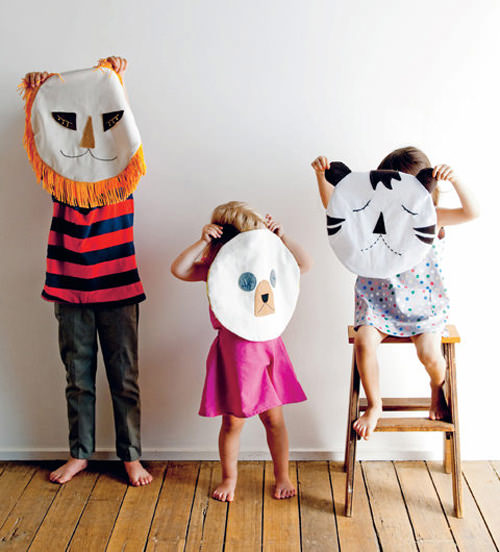 I'm totally digging these pillowcase masks from Sew La Tea Do, a new book from Pip Lincolne of Meet Me at Mike's fame. It's filled with great projects for beginner sewers and crafters. I definitely plan on picking up a copy!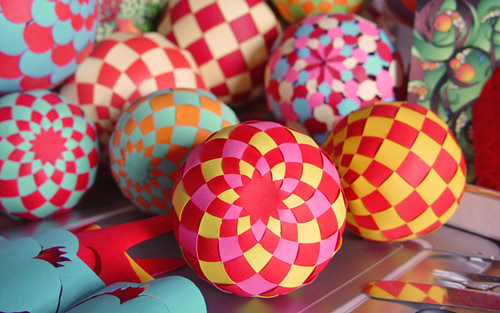 If paper is your thing, you'll definitely want to give these woven paper spheres a try. You can download the template and instructions for this and other great paper craft projects at PaperMatrix (via how about orange).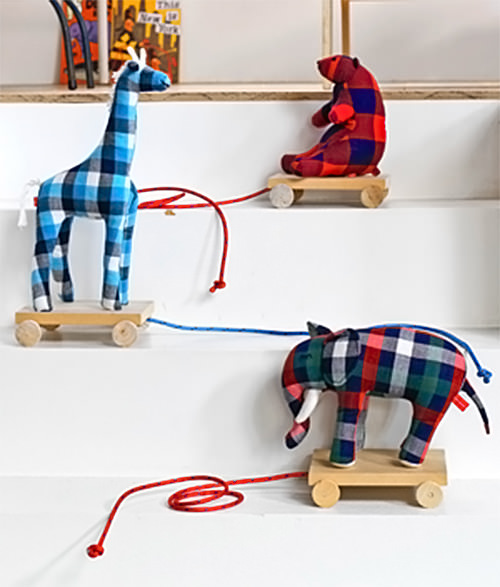 Here's a tutorial for making your own pull toys–how cool is that? Find this and more great crafts for kids at Paint Me Plaid.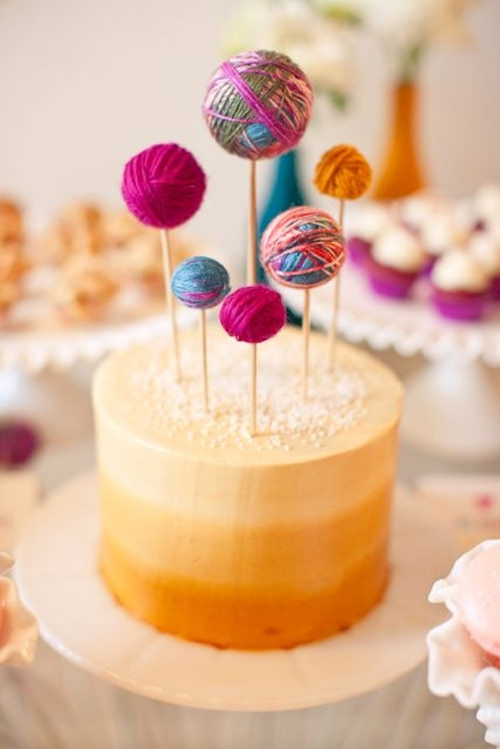 How great are these yarn cake toppers? There's no tutorial, but it can be improvised pretty easily (via my sweet & saucy).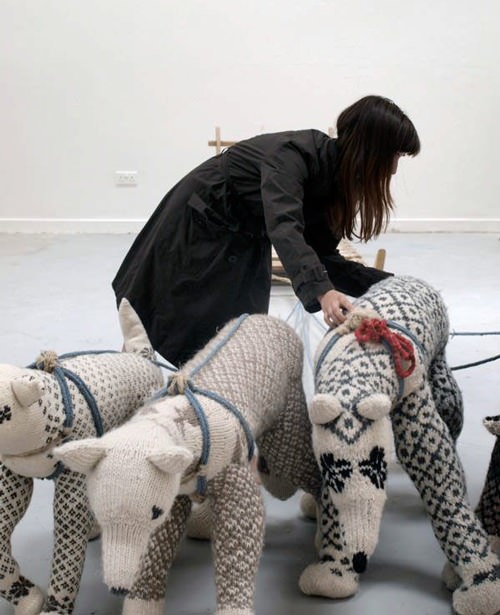 It's not exactly something you can whip up in an afternoon, but I instantly fell in love with these  knitted bears by Hannah Haworth and just had to share them with you. Be sure to check out her giant knitted whales as well!