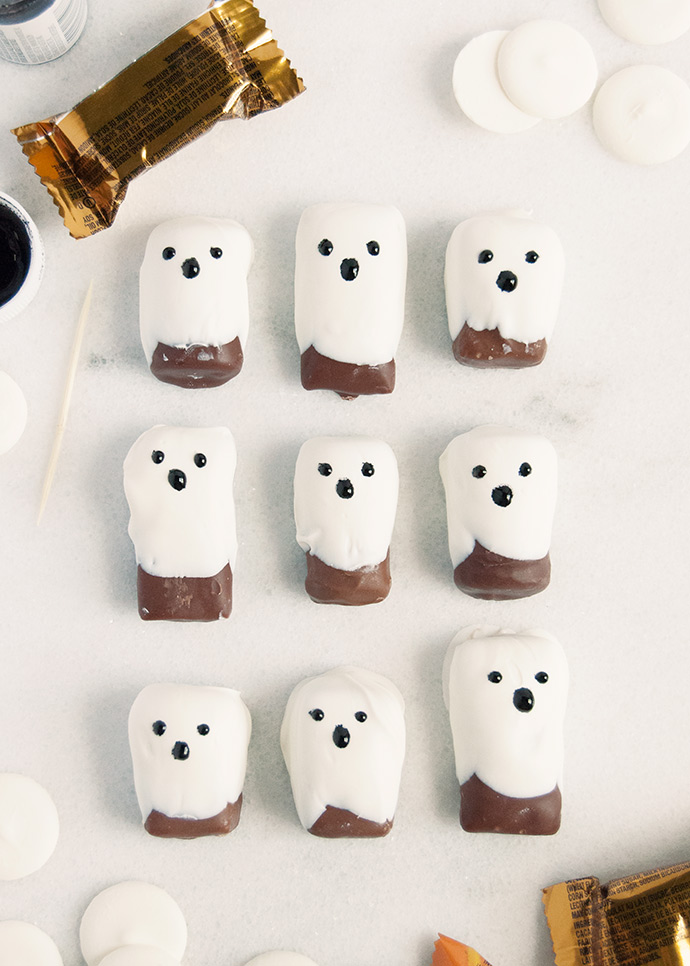 Boo!! These chocolate ghosts are so quick and easy to make that it's almost scary! Use an assortment of all your favorite fun-size chocolate bars and give them a spooky makeover with white chocolate. We used a bunch of different chocolate bars so that the finished ghosts would all look a little different, but if you have a family fave chocolate bar you can definitely make them all uniform! And while you're at it, you could even use full-size chocolate bars if you really want a sweet treat. These sweet little ghosts make great finger food for Halloween parties or attach a lollipop stick to the back with a little more chocolate and these chocolate ghosts are ready to hit the skies! Keep reading for the super simple tutorial below.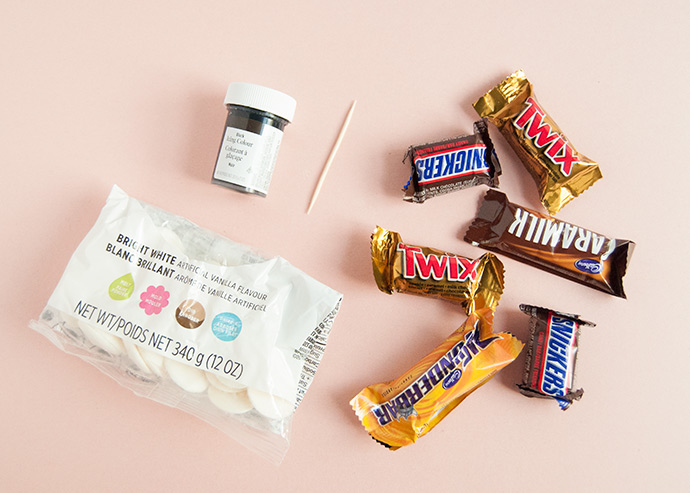 White candy melts
Fun size chocolate bars
Black food coloring (or edible marker)
Toothpick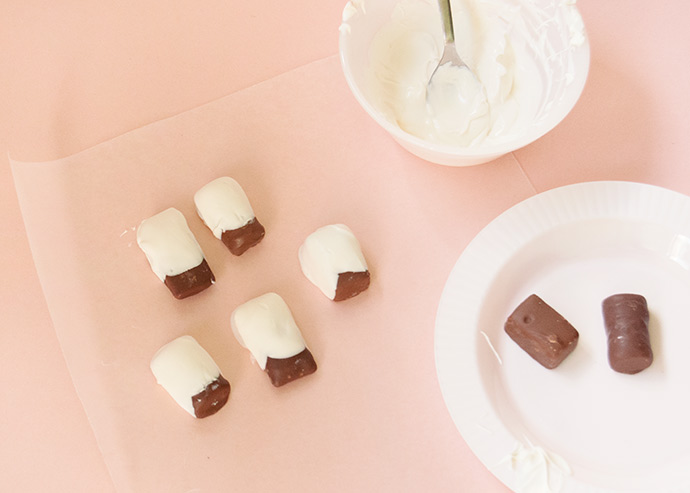 Step 1
Put a handful of white chocolate melting wafers into a microwave-safe bowl and warm in the microwave on medium power for 30 seconds. Stir, and return to the microwave for another 30 seconds. Repeat this stirring and warming process until the melting wafers are smooth and runny.
Layout a piece of wax paper on your work surface and unwrap the chocolate bars. Holding a chocolate bar by one end, dip it into the melted white chocolate. Depending on how much is in the bowl, it can help to use the spoon to drip white chocolate over the bar. Once the whole end is covered, and just a little bit of the chocolate bar remains visible, gently tap/shake the bar over the bowl to remove any excess white chocolate, using the spoon to carefully wipe away any extra if you like.
Place the bar on the wax paper and repeat on remaining chocolate bars. Let white chocolate harden completely.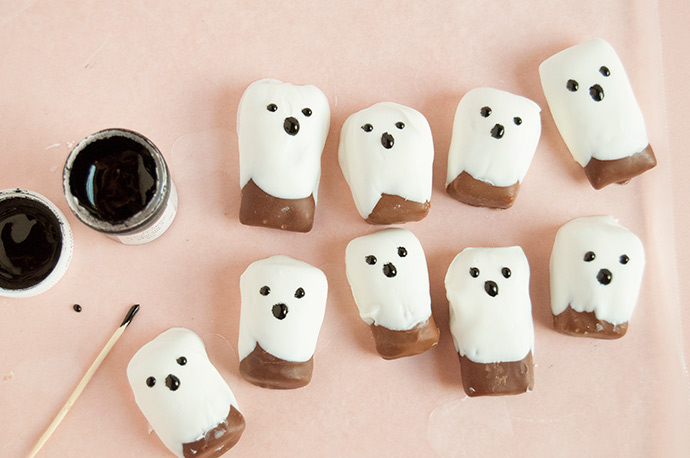 Step 2
Use black food coloring and a toothpick to draw simple ghost eyes and mouths onto each of the ghosts. A black edible ink marker would be even better here if you have one on hand – if not, the black food coloring works just fine too but your ghosts may not be as travel-friendly if the food coloring doesn't dry completely.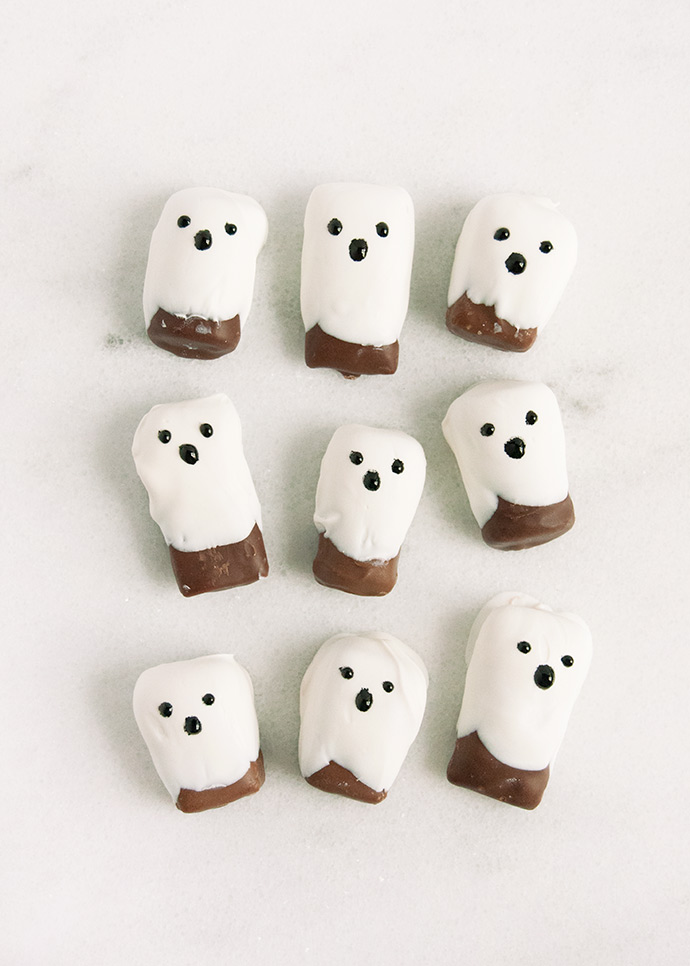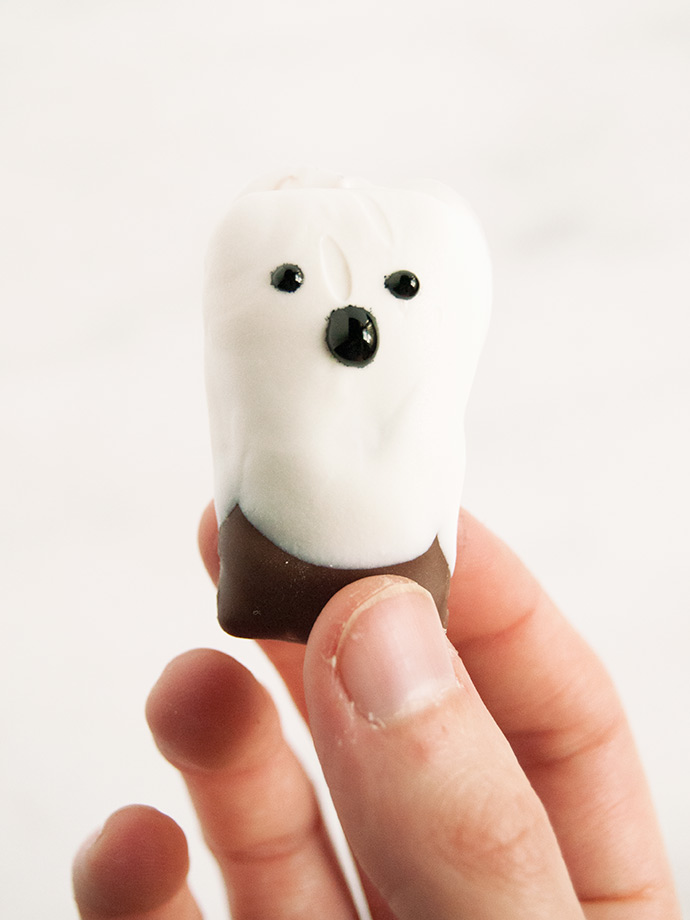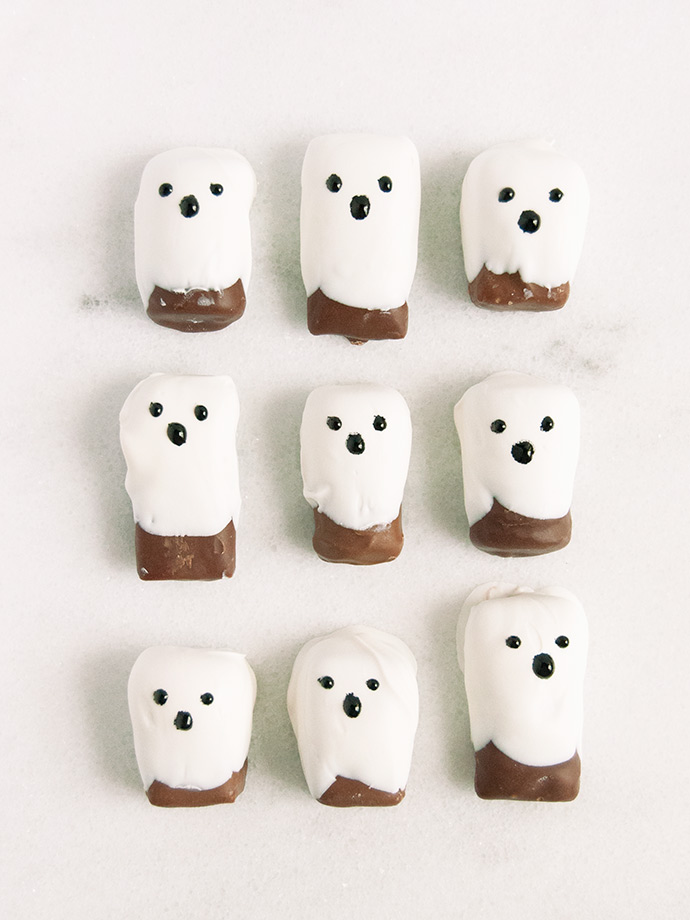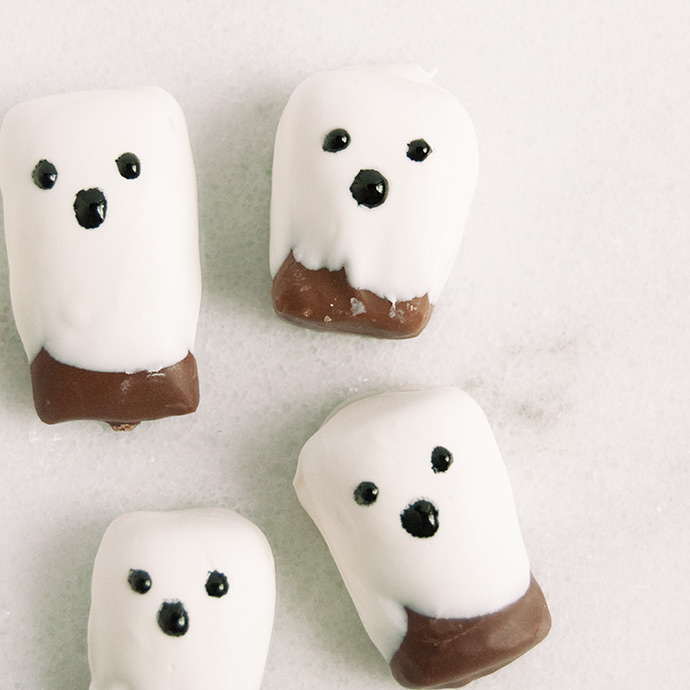 Happy Halloween!