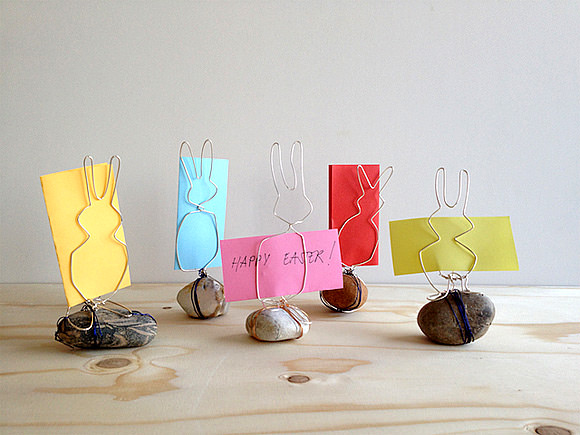 It's so fun and easy to bend wire into these bunny-shaped card holders that you'll want to make a whole family of them. Little ones can help finding the stones for the stands and drawing notes for the rabbits to hold. Older kids can try this craft with adult supervision. Use your wire bunny friends for place card holders on the Easter brunch table, family photos, or Easter greetings.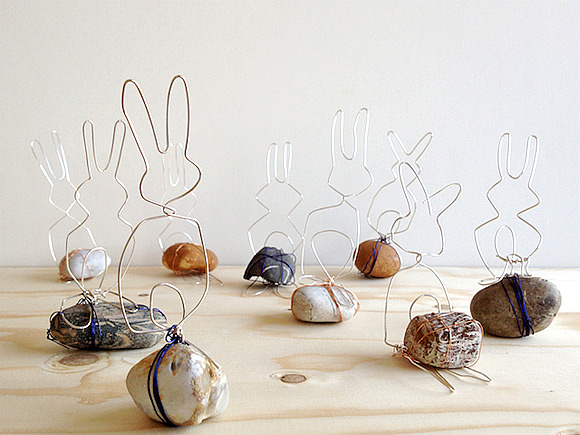 Let's get started!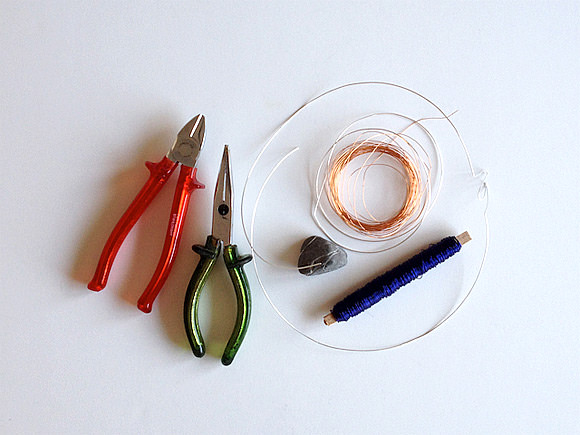 What You Need
Craft wire, copper and silver coated 1/32 inch (0.8 mm)
Floral wire, copper and colored 1/64 inch (0.4 mm)
Small stones
Pliers
Note: Copper wire is really easy to bend. You don't need pliers for it. Just use your hands.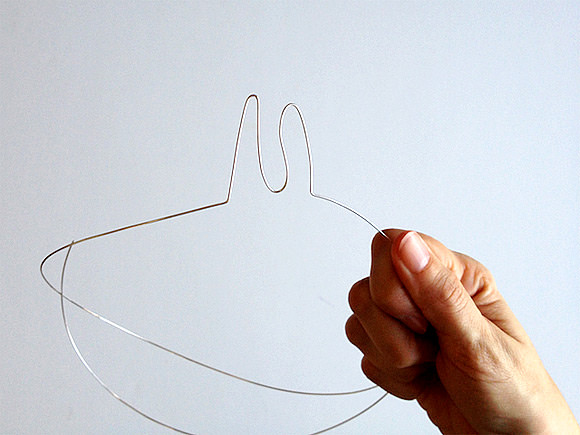 Step 1
Cut the craft wire to 12 inches (60 cm) long. Bend it in the middle and shape the two rabbit ears.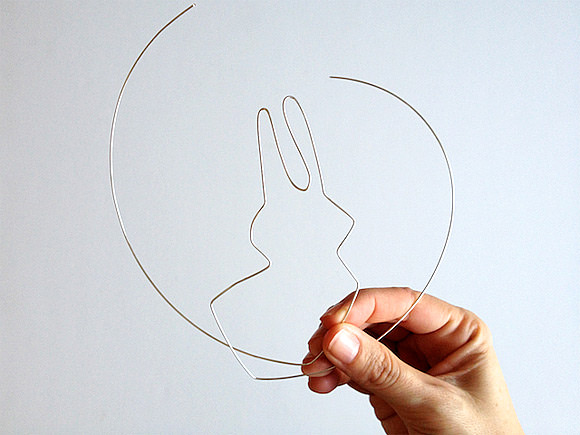 Step 2
Form the head and body by shaping the wire as shown above.
Step 3
Shape the tail by twisting the wires together as shown above.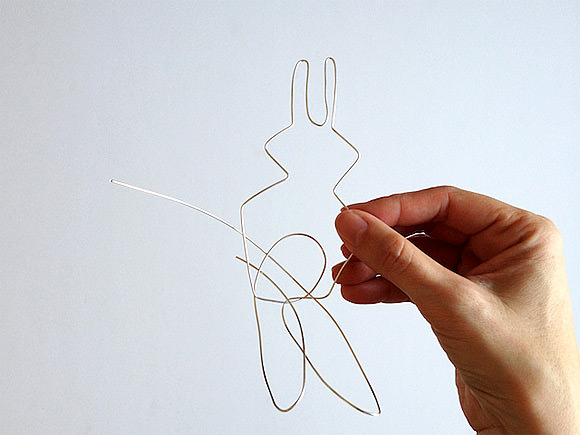 Step 4
Form two long feet and secure the wire by twisting it around the bottom of the body.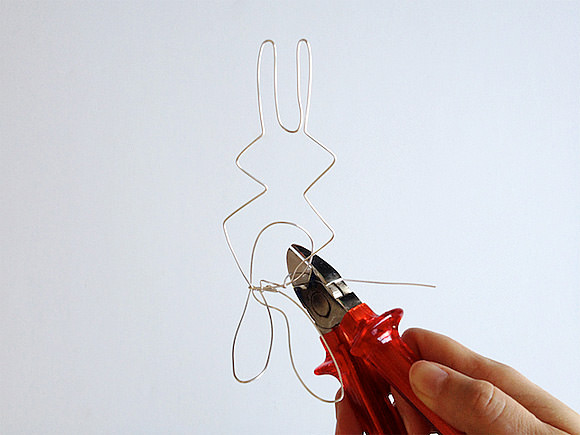 Step 5
Cut the wire.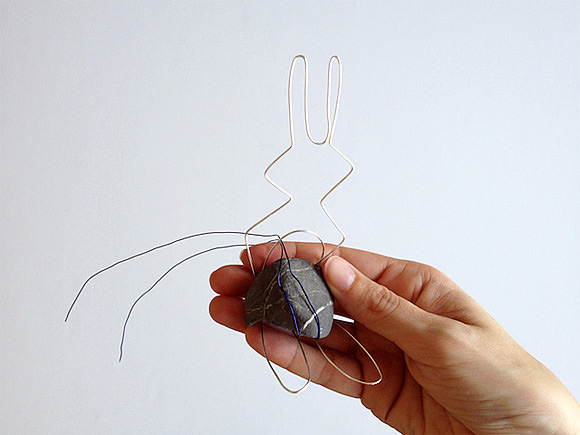 Step 6
Cut about 12 inches (60 cm) of the floral copper or colored wire and wrap it several times around the rock, through the rabbit feet to secure the feet to the rock. Twist the ends together.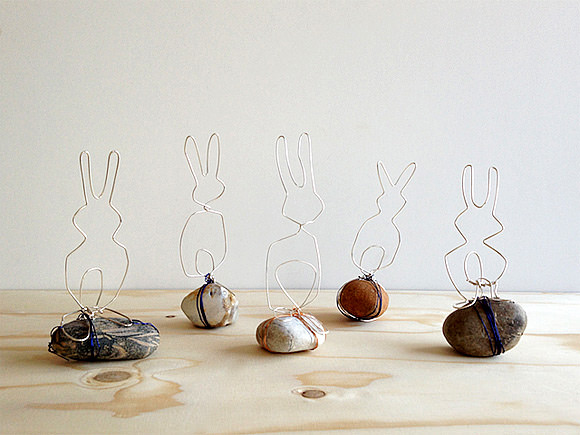 If your rabbit's feet are small, let him sit on the stone or add larger feet with a second wire.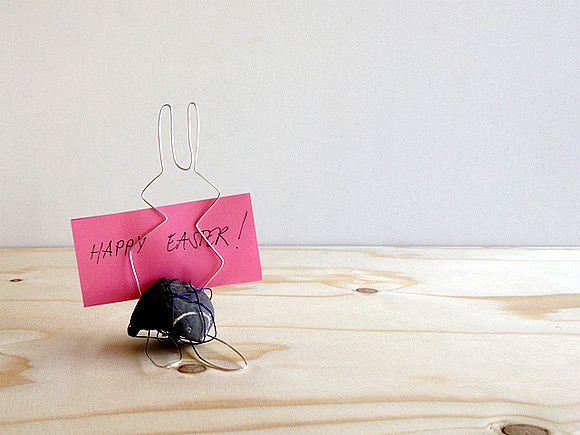 Your rabbit is ready to hold your note!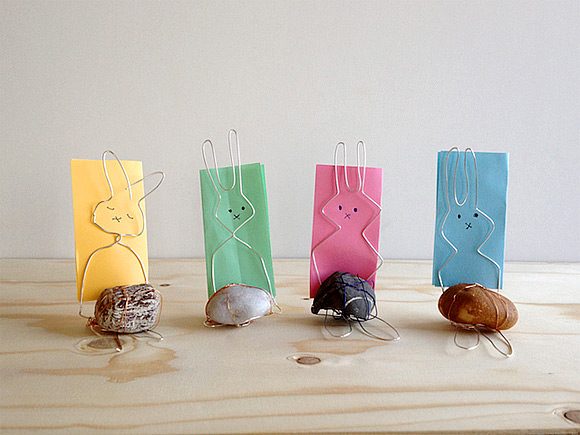 Or you can just draw funny faces on little colored pieces of paper for a super easy table decoration.
Happy Easter!