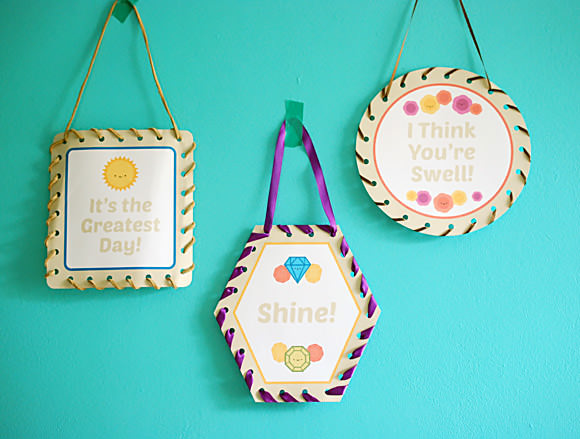 I don't know about you, but even my best days benefit from some cheerful words, not to mention things with cute faces! Why not print out some fun sayings and hang them around your house or pass them along to a friend who could use a smile? These lacing cards are simple enough for children to help with (and practice their fine motor skills), but they can easily be dressed for grown-ups to enjoy too.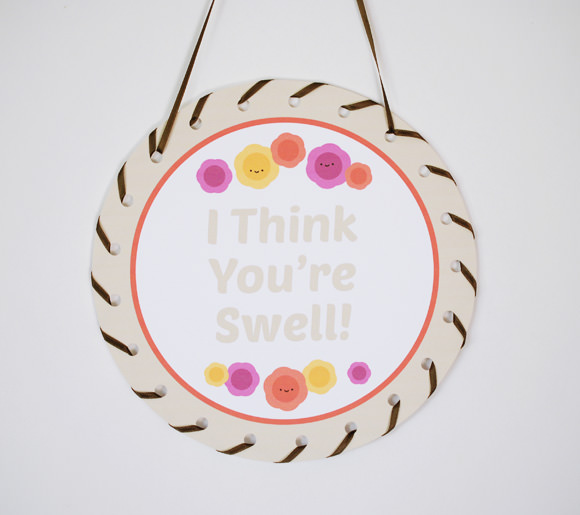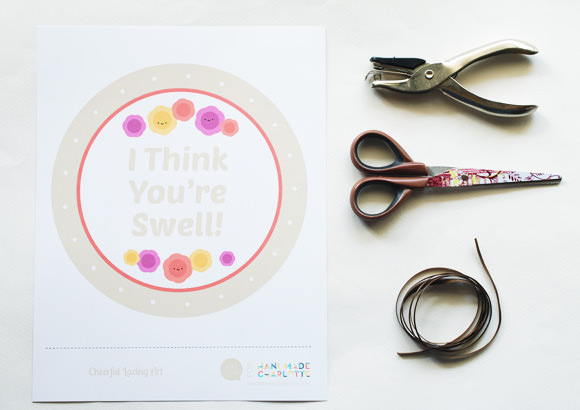 What You Need
Printable cheerful lacing art template (download here)
Ribbon (about 2 yards)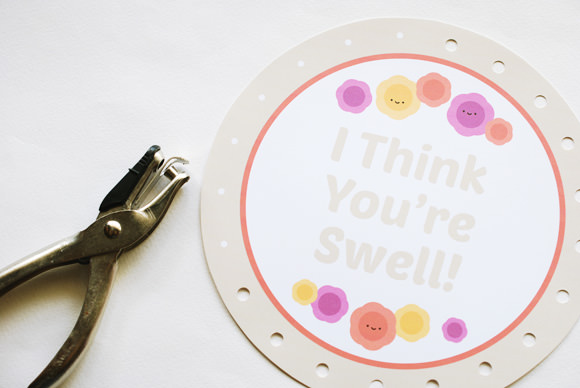 Step 1
Print the lacing template onto heavy card stock. If your printer can't handle thick stock, you can take the file to a copy shop. Cut out around the card shapes, then use a hole punch on each white dot around the edge.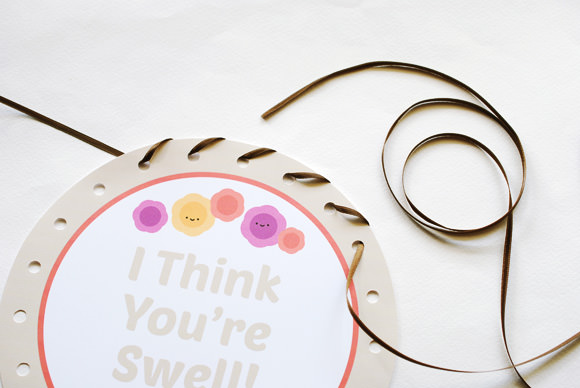 Step 2
Starting at one side near the top, weave a 3 to 4″ tail of ribbon (use removable tape to secure it for younger children). Then lace the ribbon around the edge.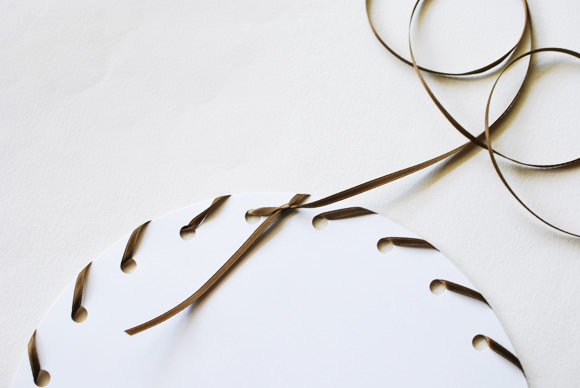 Step 3
When you reach the start of your lacing, secure the ribbon with a knot on the back. Trim the short tail.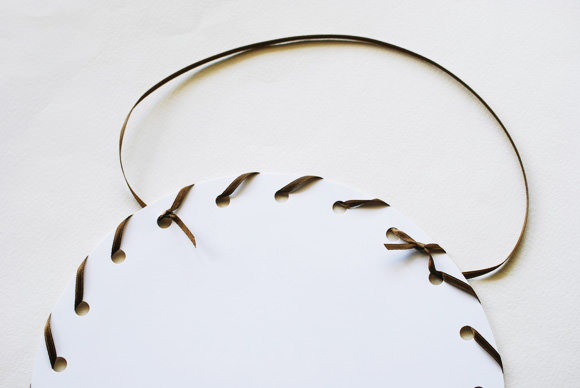 Step 4
Use the longer tail to form a hanger, tying a knot at the other side of the card, with the knot hidden on the back. Trim the extra ribbon.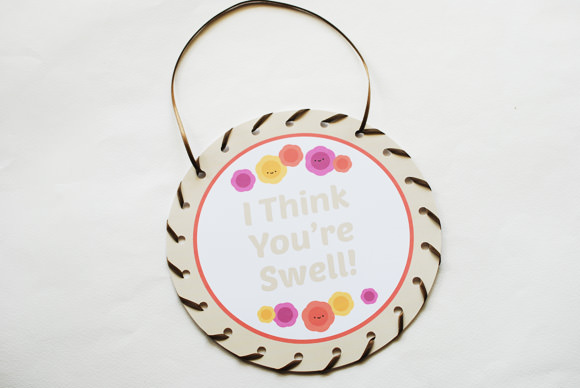 Step 5
Your cheerful art is ready to display or gift to a friend!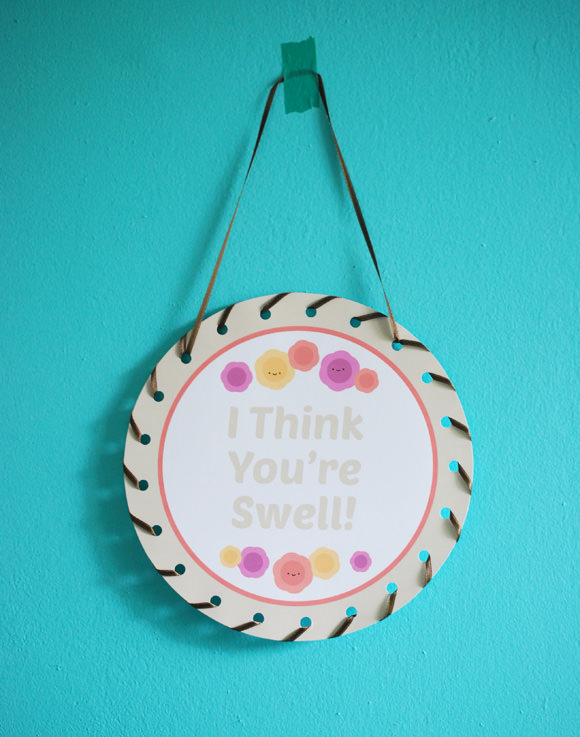 Thin ribbon is the easiest to work with because it goes through the holes so well, but you can change the look of your art with different lacing materials. Try wider ribbon, jute, suede cording, or fabric strips!
Happy crafting—and happy day!