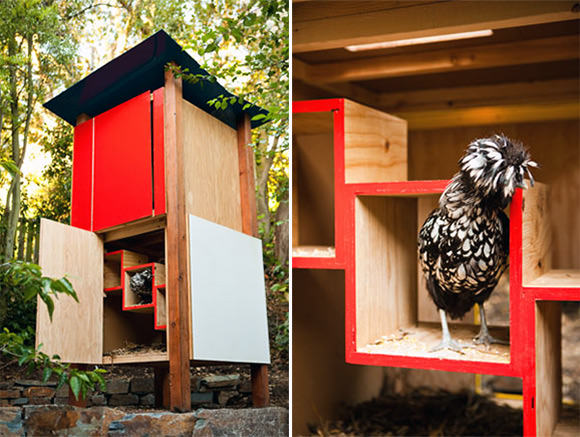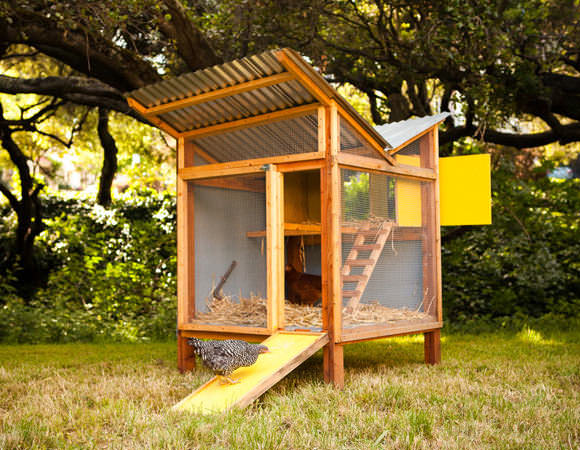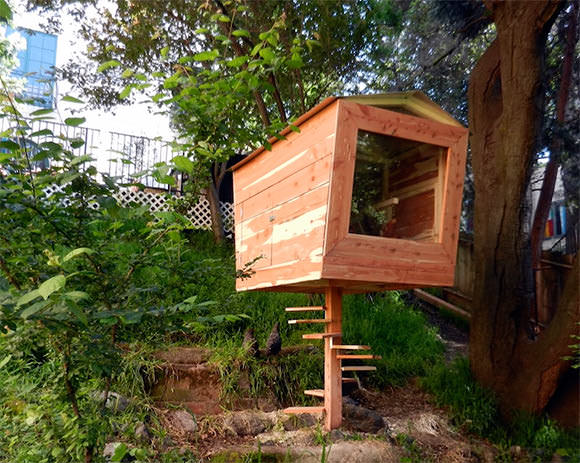 The thought alone of a neighbor building a homemade chicken coop in their backyard is enough to make most people cringe. Personally, I love the idea of keeping chickens in the backyard—what better way to teach your kids where food comes from? Of course, my family lives on a farm and the nearest neighbor is over a mile away.
Reinventing the Chicken Coop, a new book from award-winning designers Kevin McElroy and Matthew Wolpe, may be just the ticket for urban dwellers longing for a brood of hens to call their own. The book features 14 complete building plans for DIY chicken coops that range from functional to fabulous. Build one of these in your backyard and chickens just might end up becoming the neighborhood's latest must-have accessory!
Pick up a copy of Reinventing the Chicken Coop: 14 Original Designs with Step-by-Step Building Instructions for $15.28 at Amazon.com
!