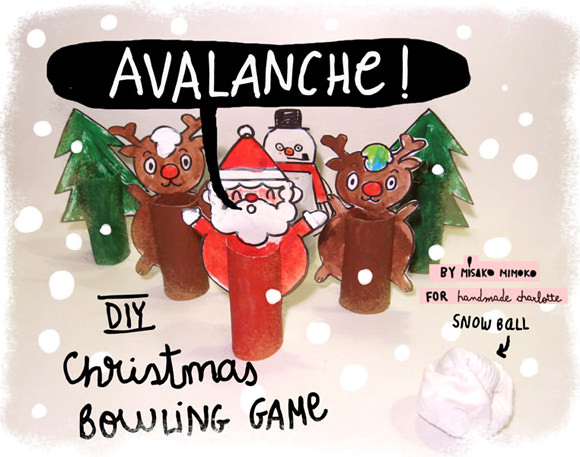 Here's a simple holiday activity for kids that's as fun to make as it is to play! Avalanche is a Christmas-themed DIY bowling game that puts your child's snowball throwing skills to the test as they head off against Santa and his trusty reindeer. All you need for this recycled craft are paper rolls, a cereal box, a sock, and a few basic art supplies.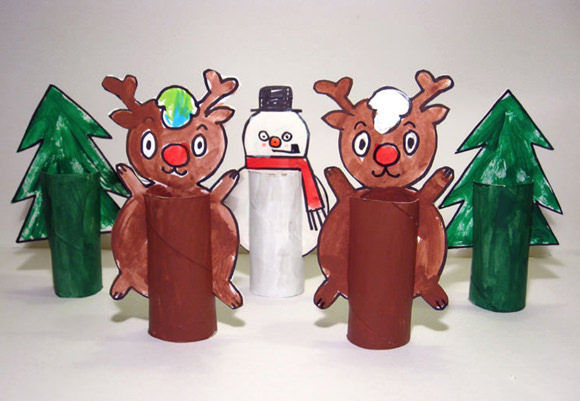 Let's recycle toilet paper rolls, a cereal box, and a sock to make a game that allows us to play with our favorite Christmas characters and some snow. The best thing is that we'll use the white sock as a fluffy ball to avoid injuries and noise.
A super easy, cheap, and fun way to enjoy a white Christmas indoors!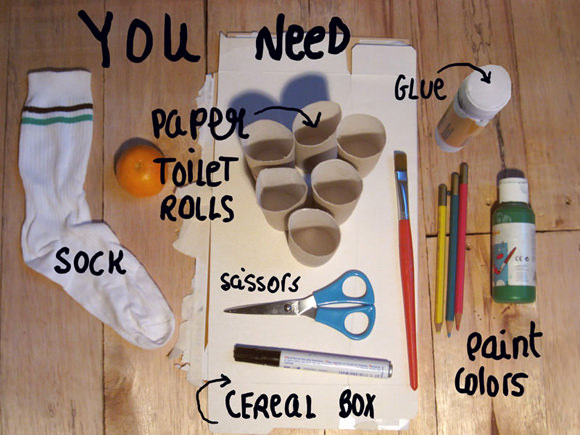 What You Need
Printable Christmas Characters template (download here)
1 White sock
6 Toilet paper rolls
1 Cereal box
Scissors
Pencil
Glue
Paint
Colored pencils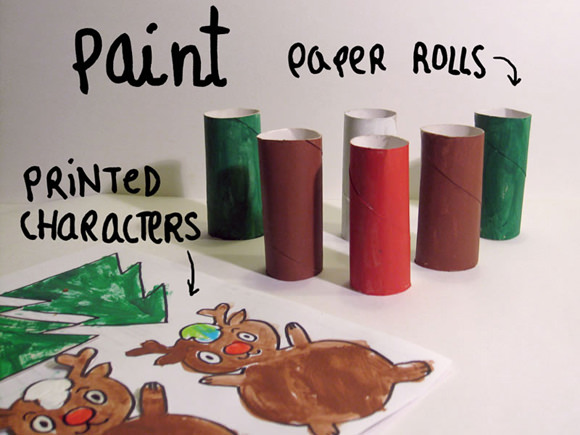 Step 1
Download the template with all the characters. Paint the printed characters and the paper rolls: one in red, two in brown, another two in green, and one in white.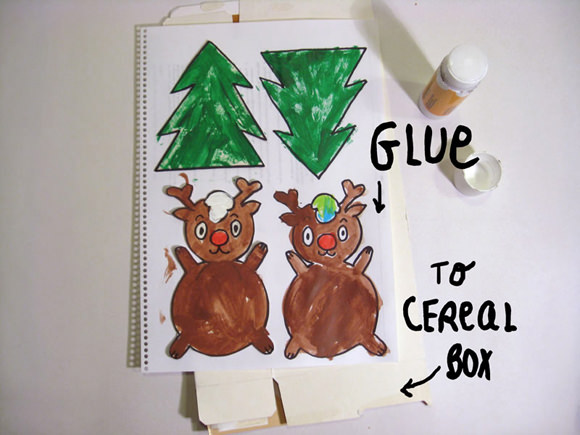 Step 2
Glue the colored characters to the cereal box.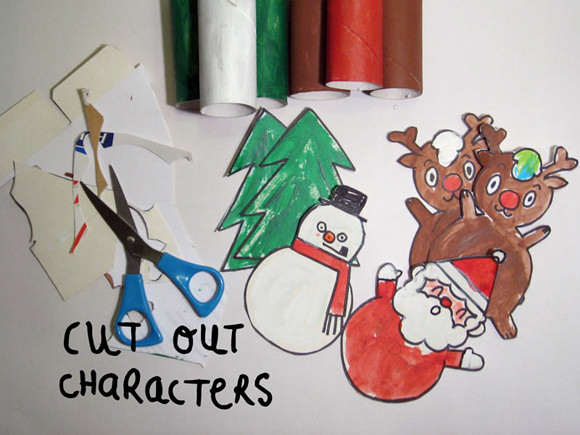 Step 3
Cut out the characters.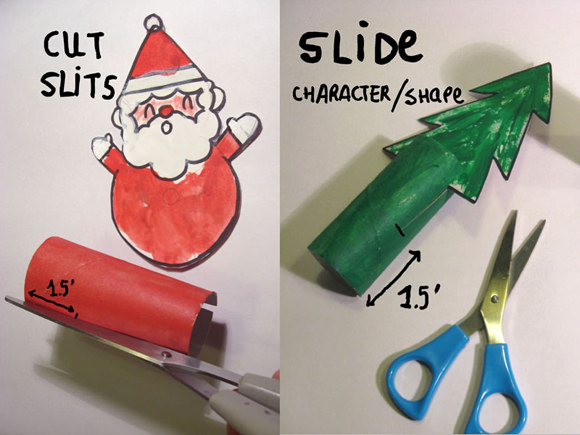 Step 4
Cut slits on opposite sides of the paper rolls, leaving about 1.5 inches (4 cm) of the paper roll in tact. Slide characters to the center of the paper roll.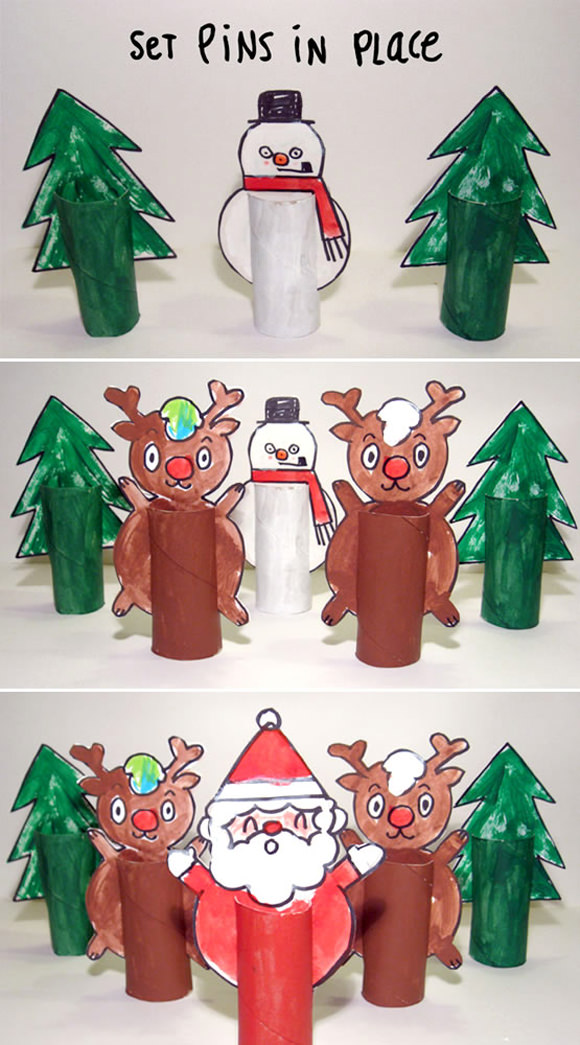 Step 5
Prepare the game by setting up your character pins.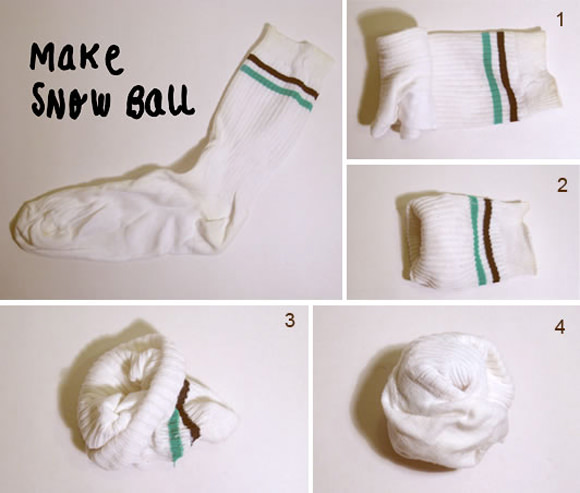 Step 6
Let's make our snowball using a white sock according the pictures above.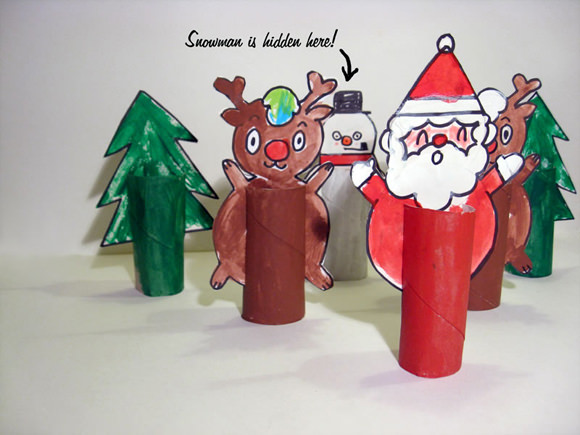 Step 7
Now have fun bowling!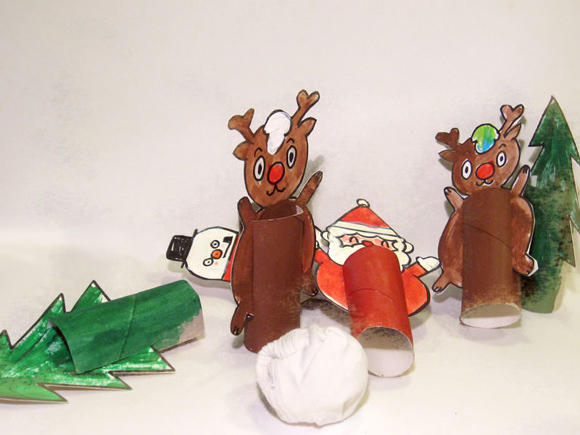 Enjoy!