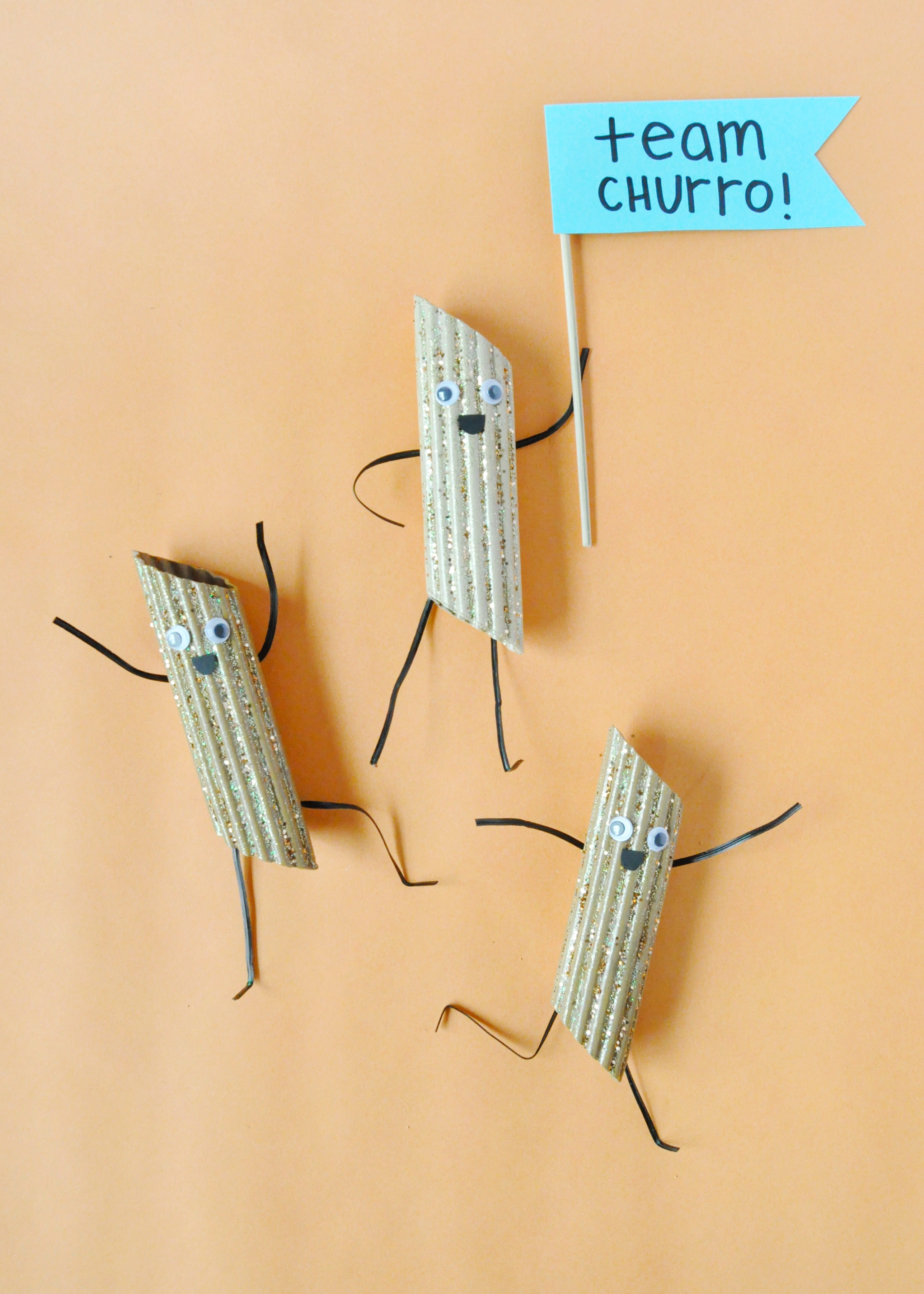 On a scale from 1 to 10, how much do you love churros? I'm definitely sitting at a 10 – if churros are around, there is no question that I'm eating them! I invite my friends over for a Cinco de Mayo potluck every May, and I am eagerly awaiting the excuse to have a bunch of churros for dessert.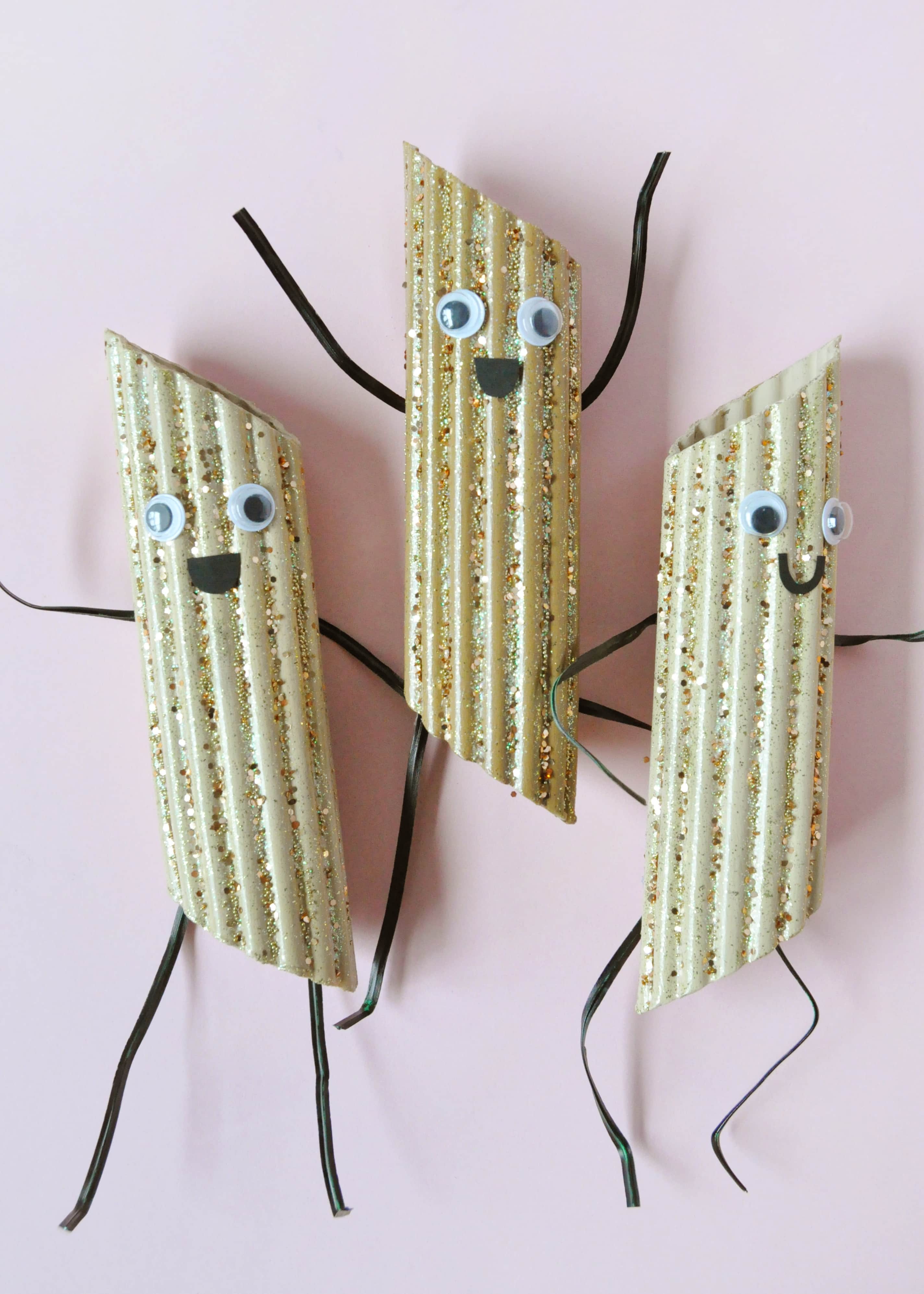 Until then, I decided to celebrate one of my all-time favorite desserts by turning them into action figures! It occurred to me that penne, manicotti, and other ridged pastas look a lot like churros so I gave them a quick makeover, and voila! Wouldn't this be a fun craft to do with kids on Cinco de Mayo?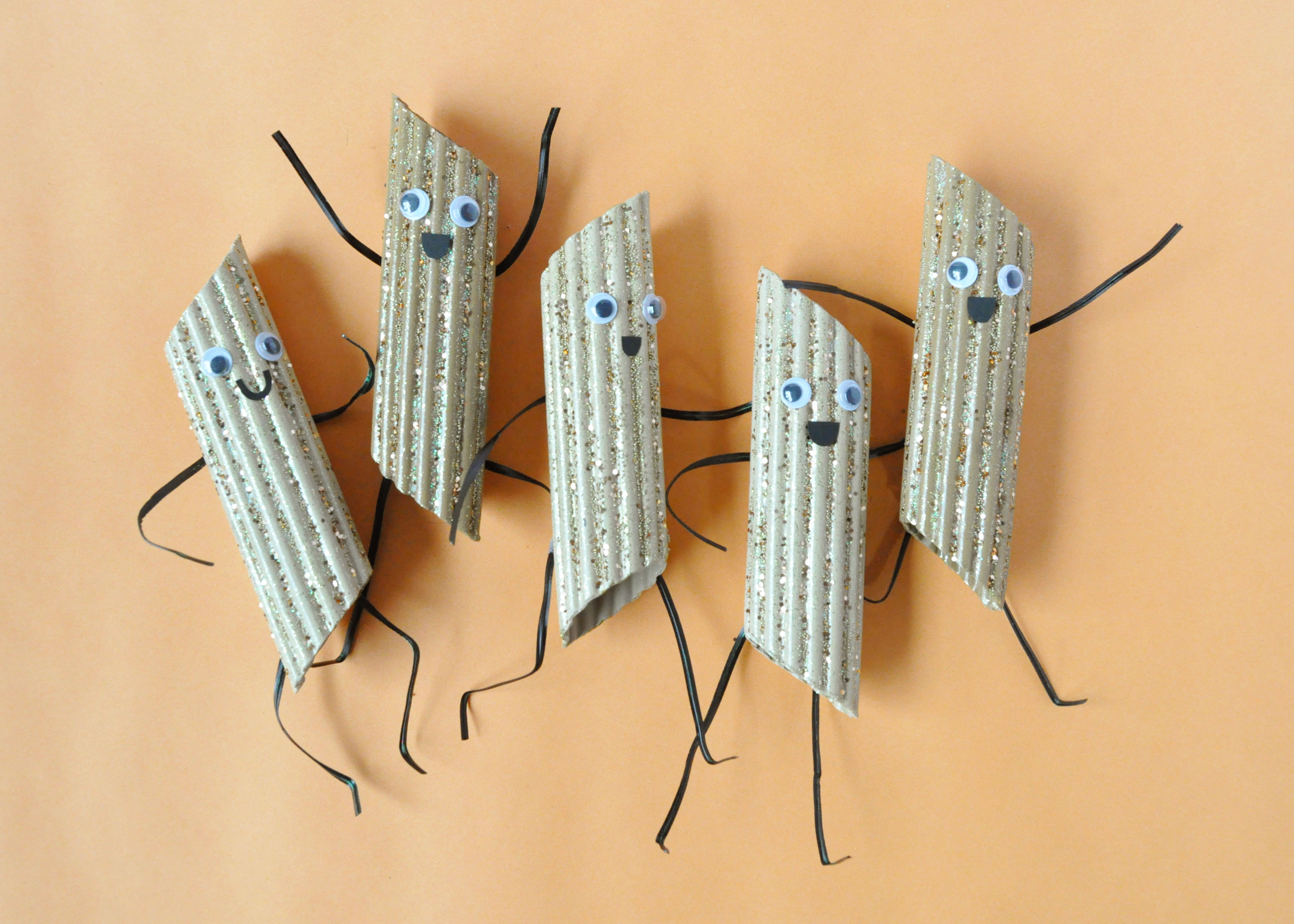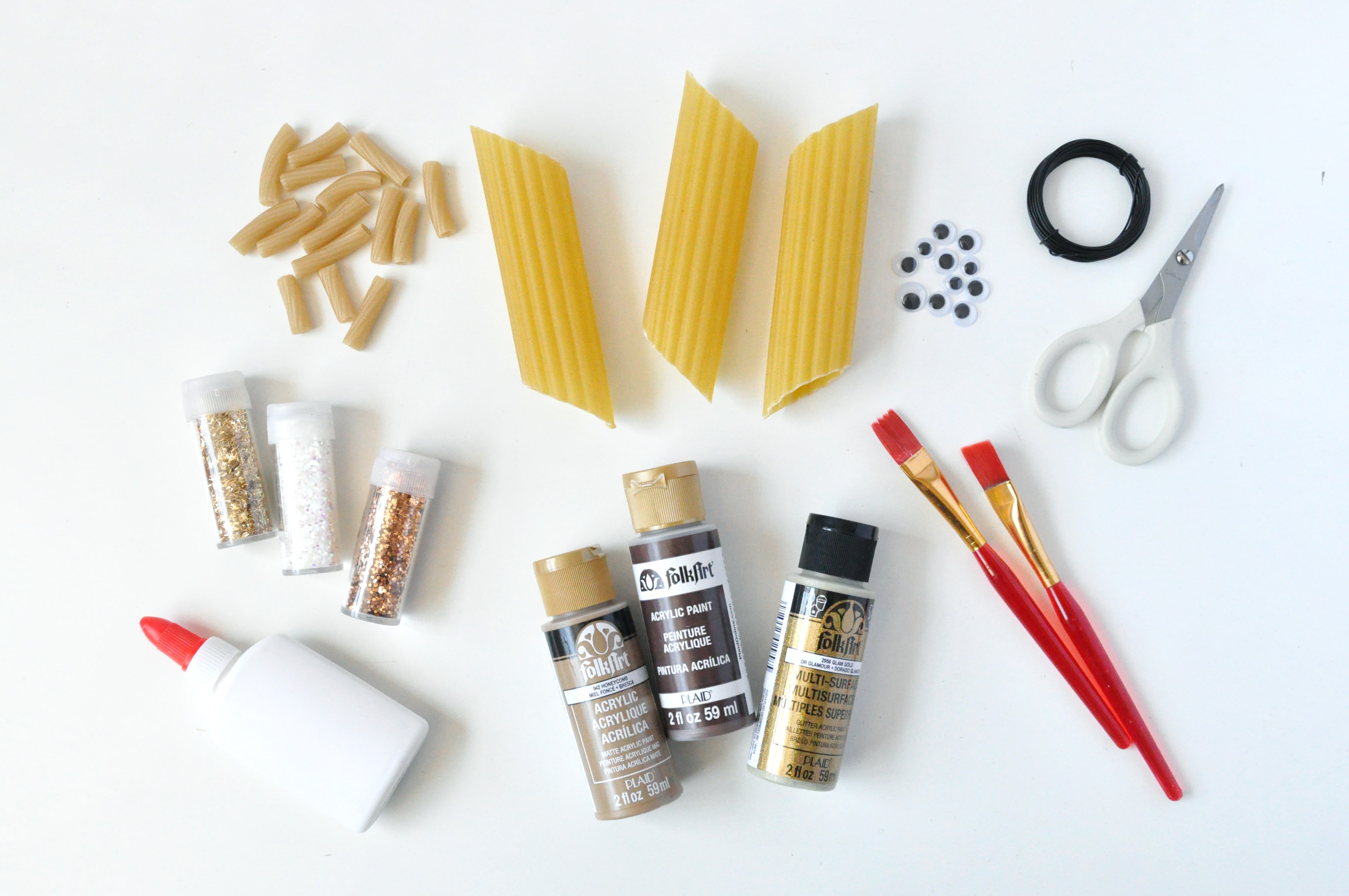 Ridged pasta (manicotti, penne, or similar)
FolkArt Acrylic Paint (brown and glittered)
Copper, gold, and/or white glitter
White glue
Paint brushes
Googly eyes
Black cardstock
Black wire
Scissors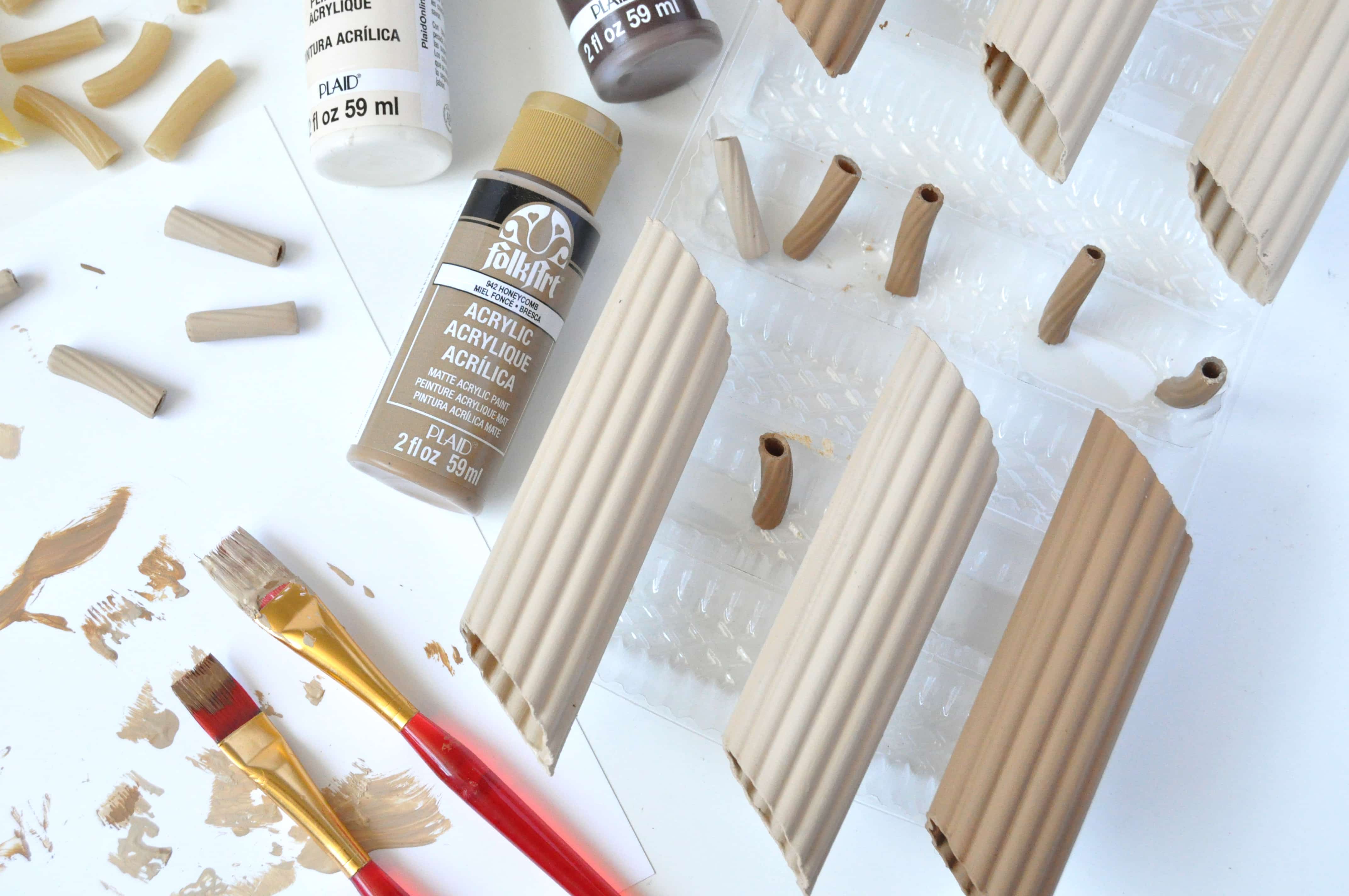 Step 1
Paint your noodles with brown paint – you can use a few different shades for variety. Let dry.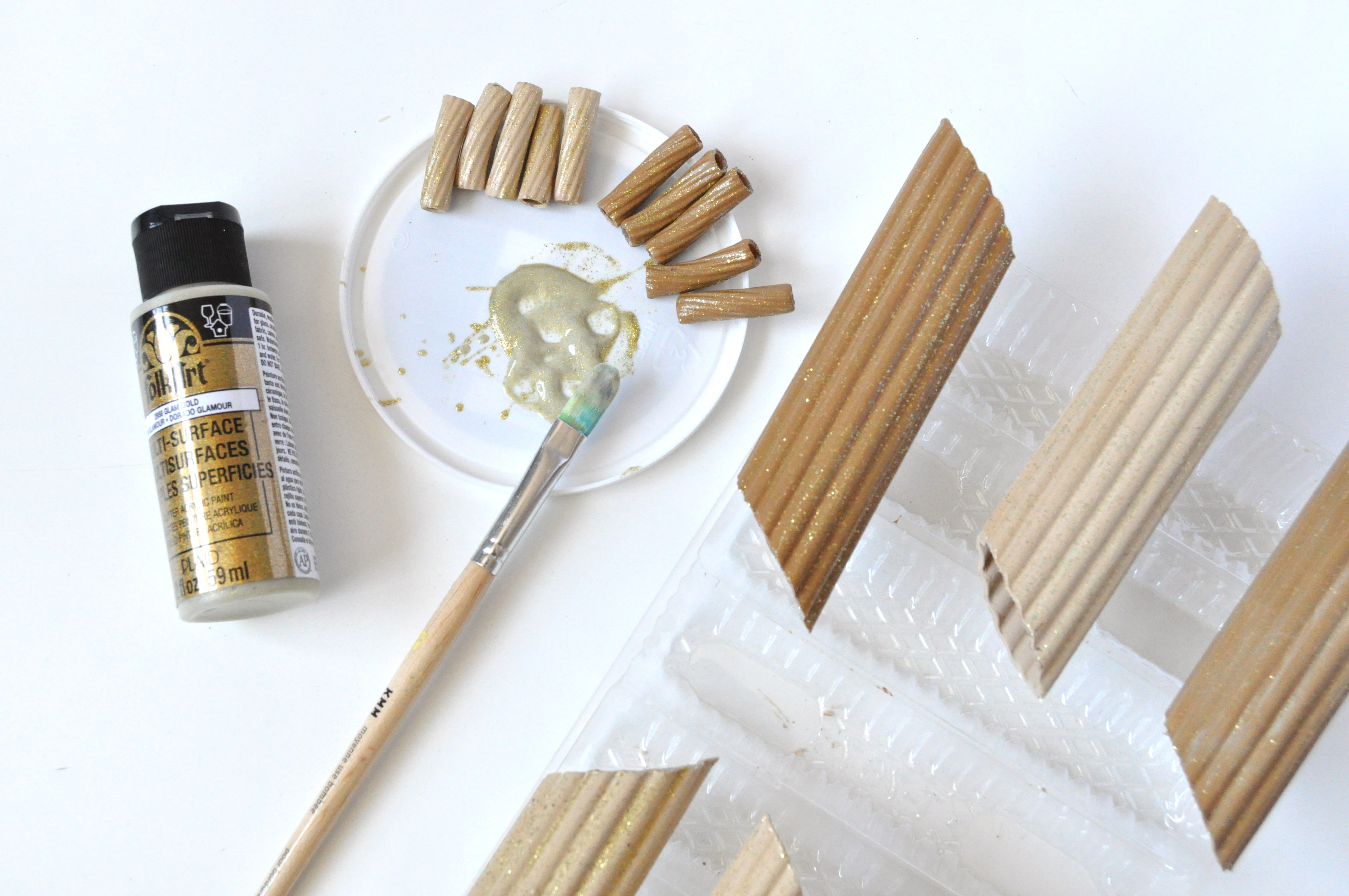 Step 2
Apply a coat of glitter paint over the painted noodles – we used Folk Art's multi-surface glitter acrylic paint in Glam Gold. Let dry.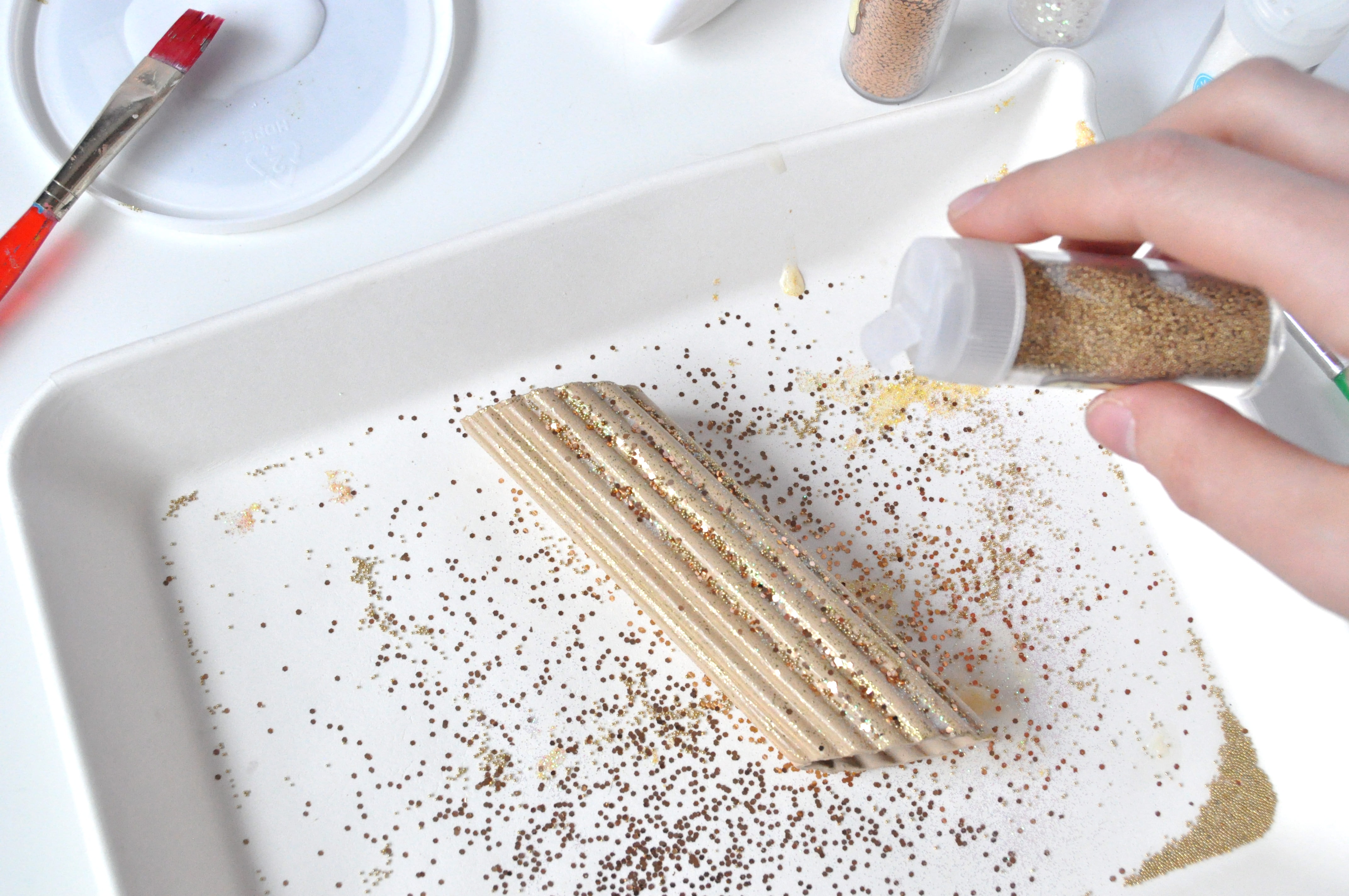 Step 3
Use a paintbrush to apply lines of white glue into the ridges of the pasta. Sprinkle glitter over the glue – we used a mix of copper, gold, and white to imitate the look of sugar. Repeat until all the ridges are glittered and let dry.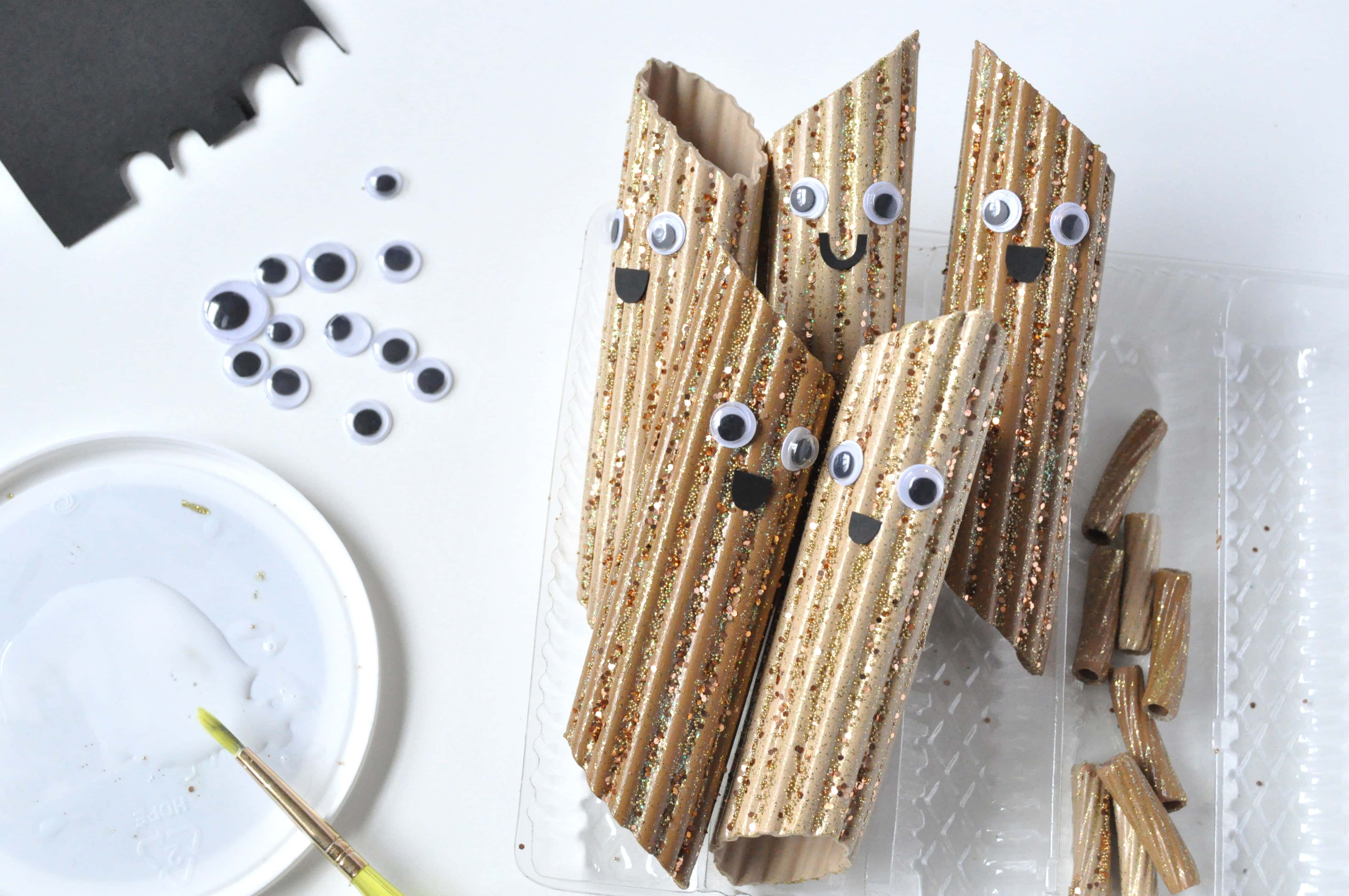 Step 4
Cut small mouths out of black cardstock and glue onto the noodles, along with two googly eyes.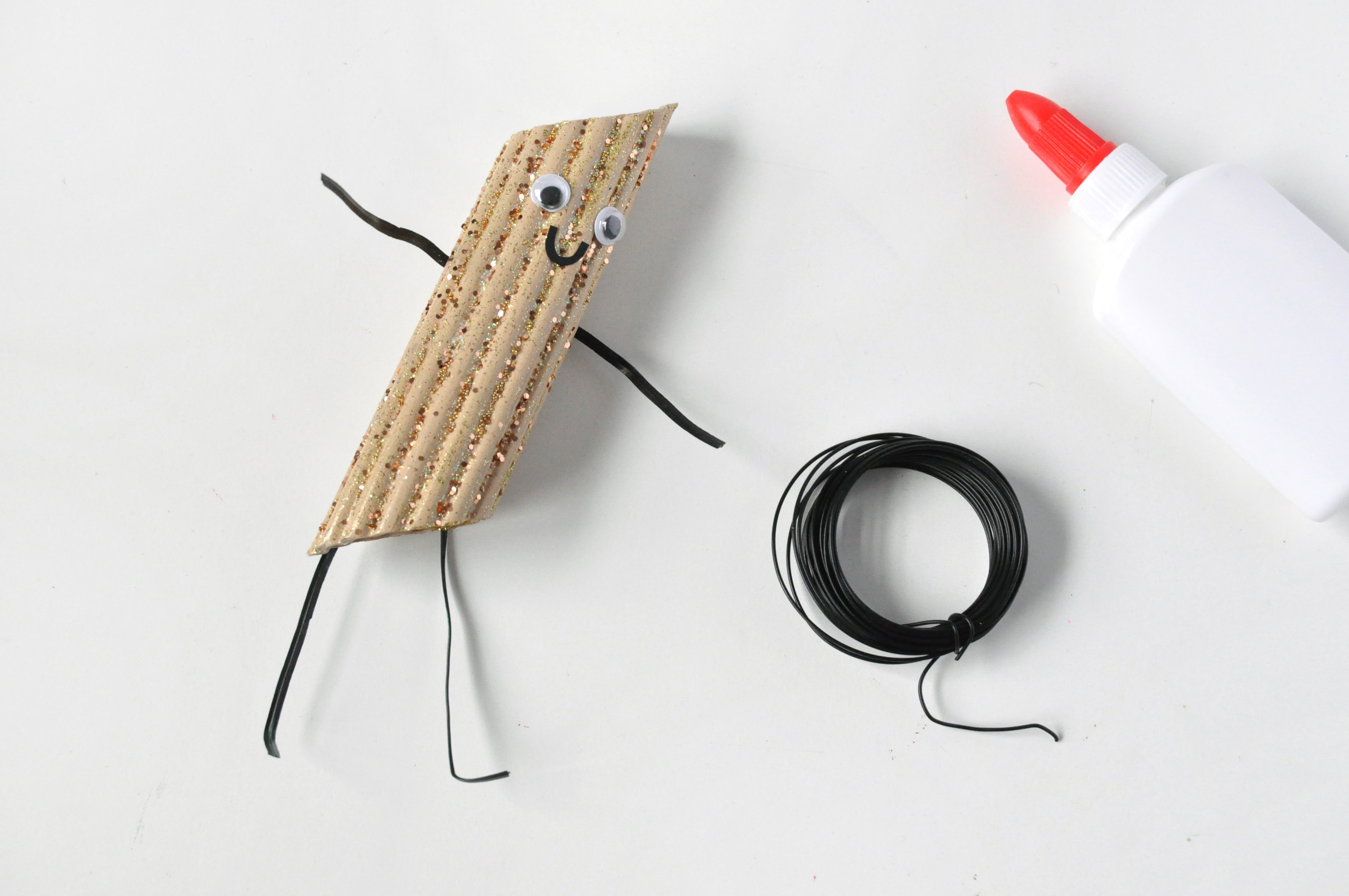 Step 5
Cut pieces of black wire into arms and legs and glue onto the backs of the churros.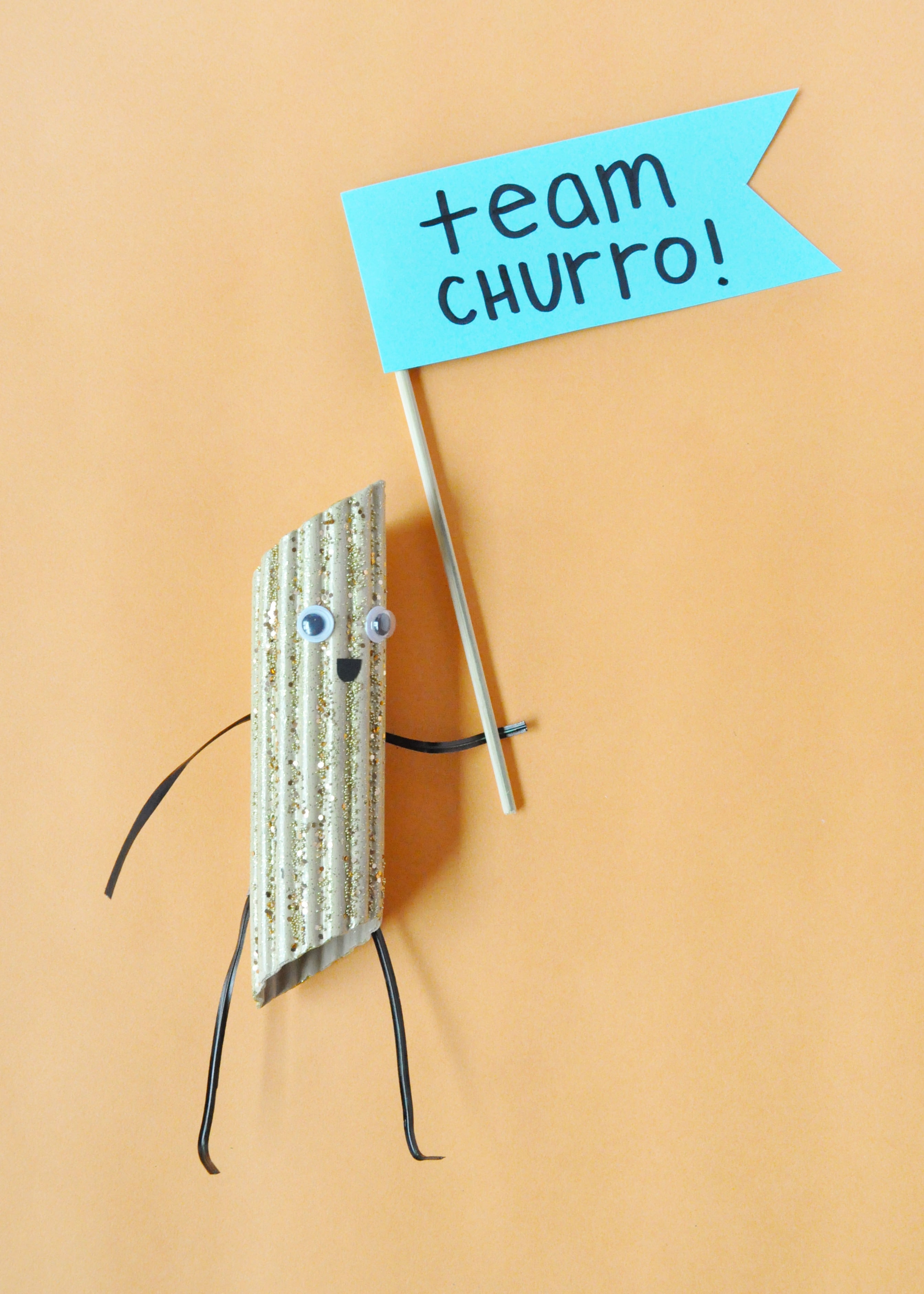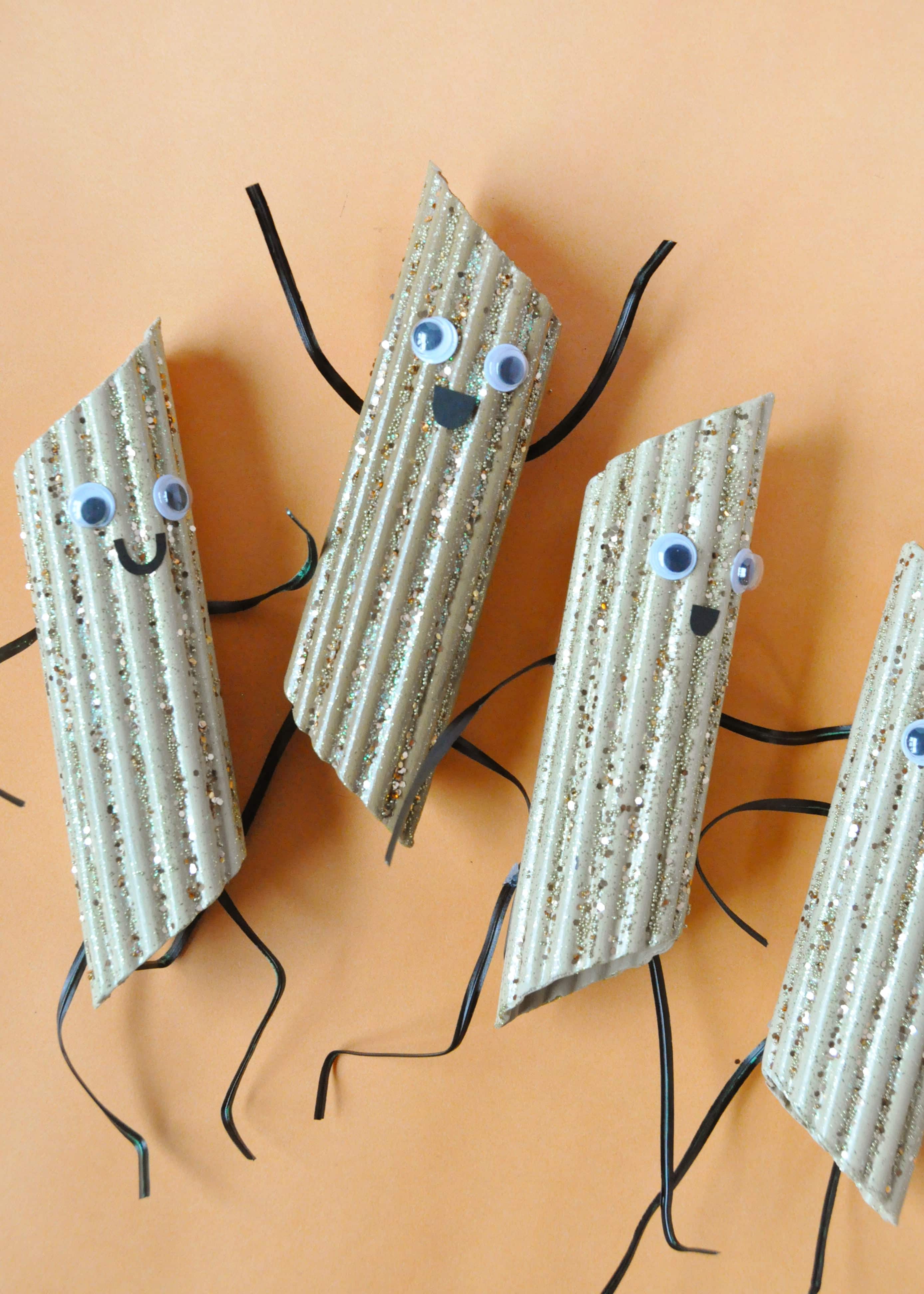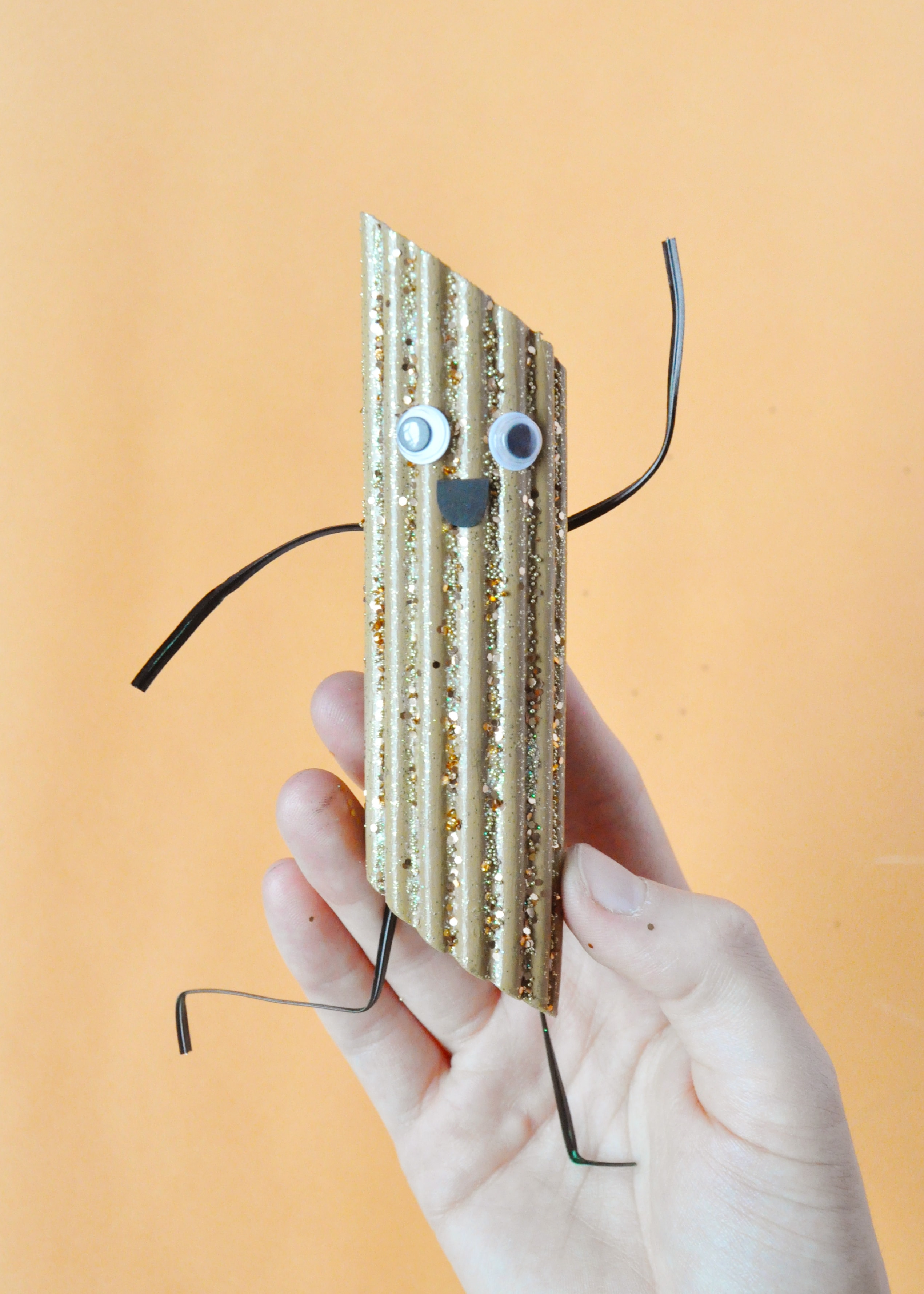 Happy crafting!