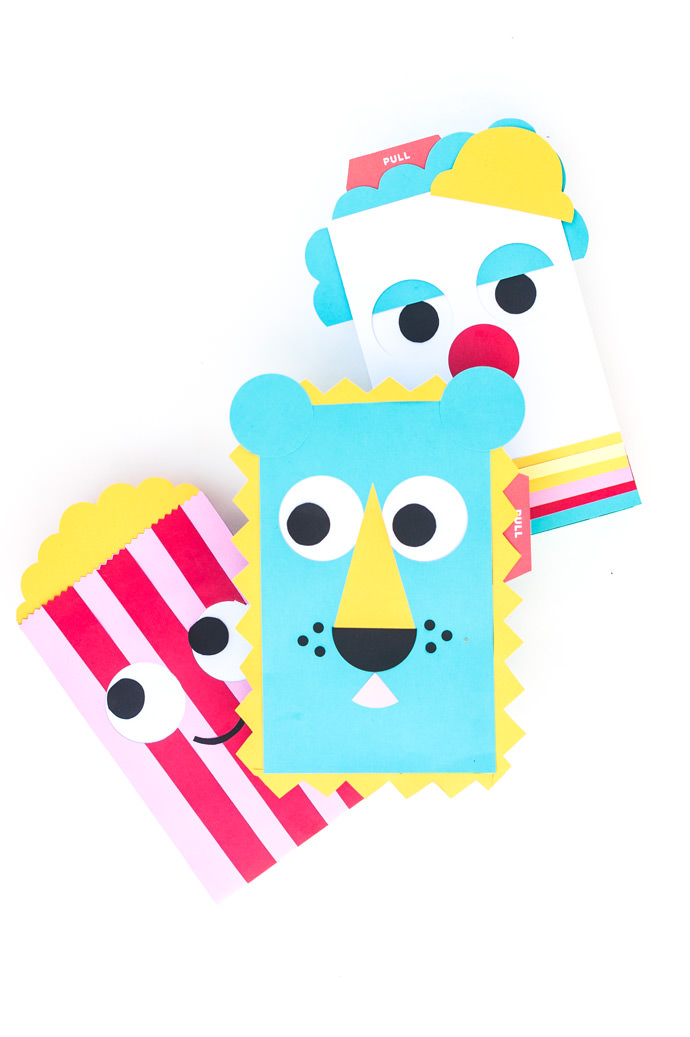 I came home the other day to find my four-year-old leaping from chair to chair, spatula in hand, attempting to "tame" the family dog. Our living room had officially become a three-ring circus. I immediately started thinking about all the colorful characters I could make to complete the scene. With Fiskars Everywhere Punches, DIY Circus Gift Wrap is unbelievably simple to make and your kids will love being the ringmasters of Christmas morning.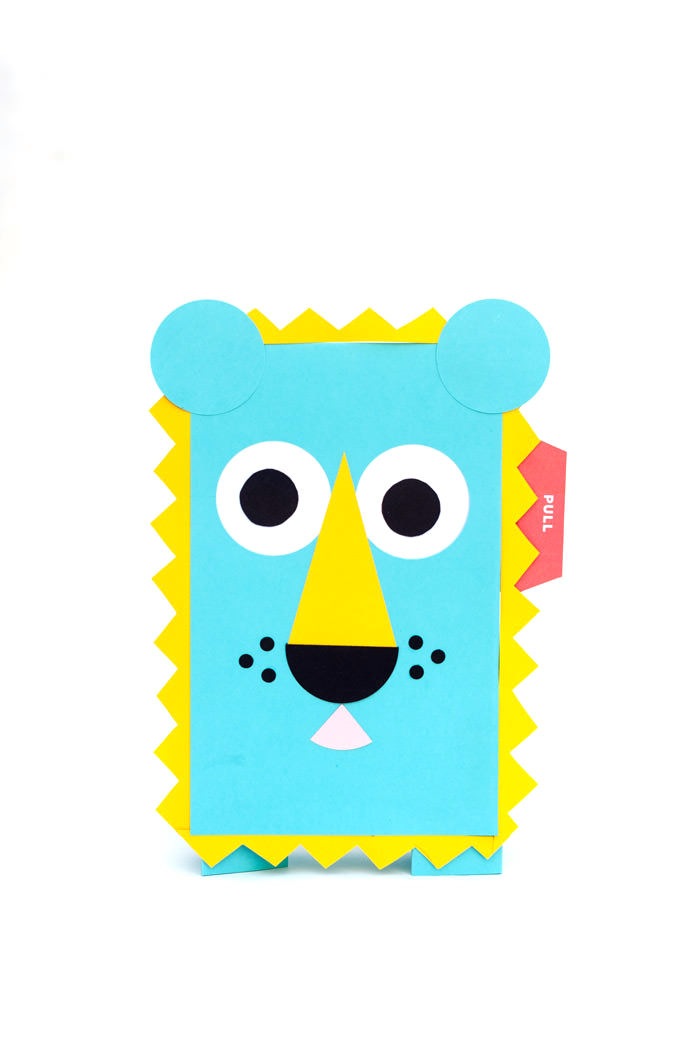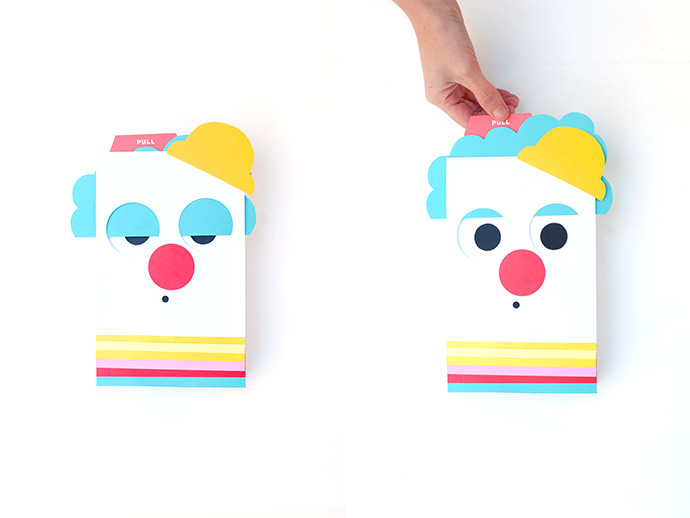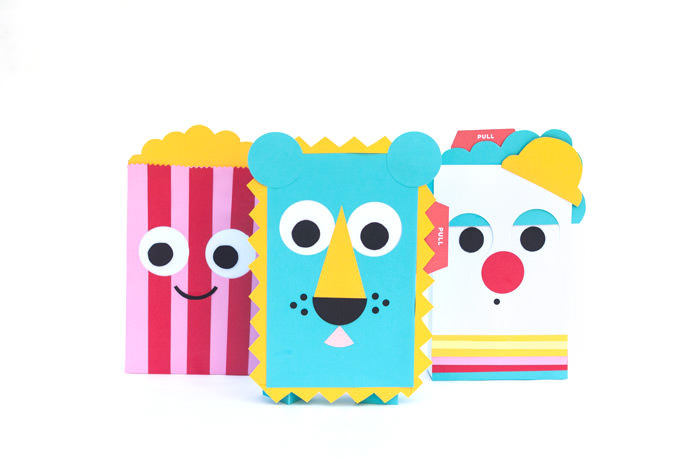 Animating this shifty-eyed crew is a snap using Fiskars Everywhere Punches. With just the tug of the tab, you can surprise a sleepy clown, grab the attention of a jungle cat, and make pals with the cutest popcorn you've ever seen. The Everywhere Punch has unlimited reach, allowing you to cut shapes and make windows anywhere on the paper. The clear magnetic grid guarantees perfect punches every time. With interchangeable designs, you can create anything under the Big Top!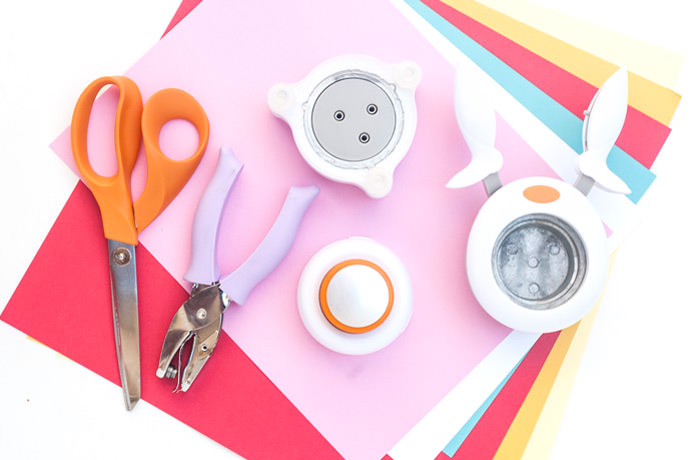 Colored construction paper
Small box (We used a Small USPS Priority Mail Box)
Tape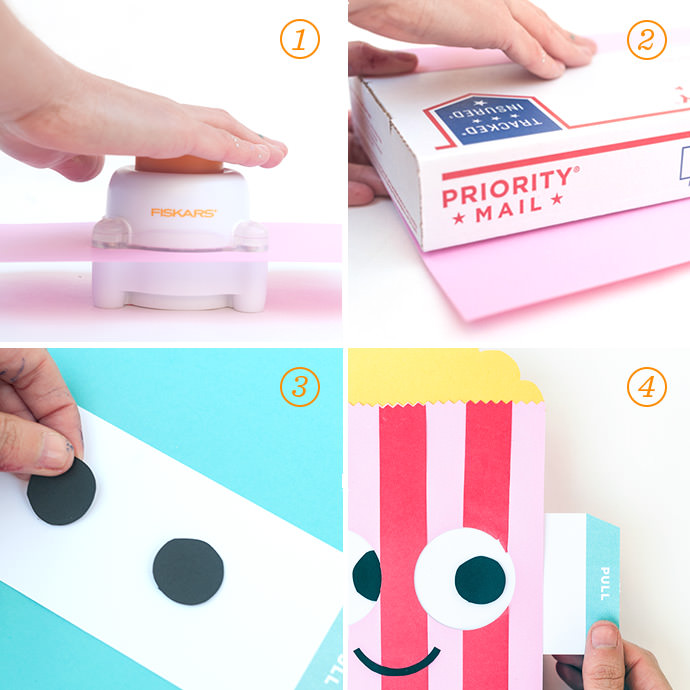 To create the eye holes for your characters, place your construction paper in between the magnetic base of the Everywhere Punch and secure it with the clear placement tool. Attach the top. It will lock in place and punch the paper with a push of the button. Lift it up and remove the chad. Repeat for the second eye hole.
With the two eye holes punched, wrap your box with the eyes positioned on the top of the box. Secure the paper with tape like you would any gift wrapped present.
Next download and print the Circus Pull Tab Gift Wrap Printable to get a template for cutting and assembling each of the circus characters. Attach each facial feature with tape. Glue the round eyes directly to the tab.
Cut a slit in the side of your gift wrap and slide the pull tab piece into place so the eyes line up with the Everywhere Punch eye holes.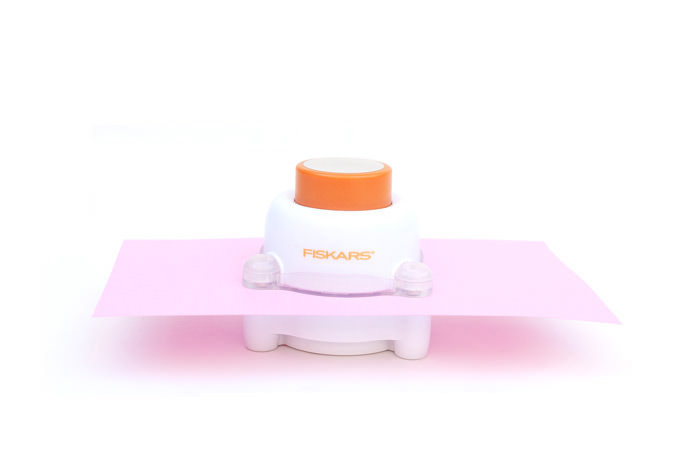 Every circus has a main attraction, and the star of this show is the Fiskars Everywhere Punch Window System. This little gem gives you full reach to the center of the page and beyond. The magnetic alignment guide makes it a cinch to line up repeat punches to create patterns galore, and it literally only takes seconds to swap out the shapes as you go. Genius!
Head over to the Fiskars website to check it out!
I couldn't possibly mention the circus without sharing a yummy sweet or two, so I'll leave you with a recipe that will totally bring your circus memories home.
Sweet + Salty Caramel Popcorn Recipe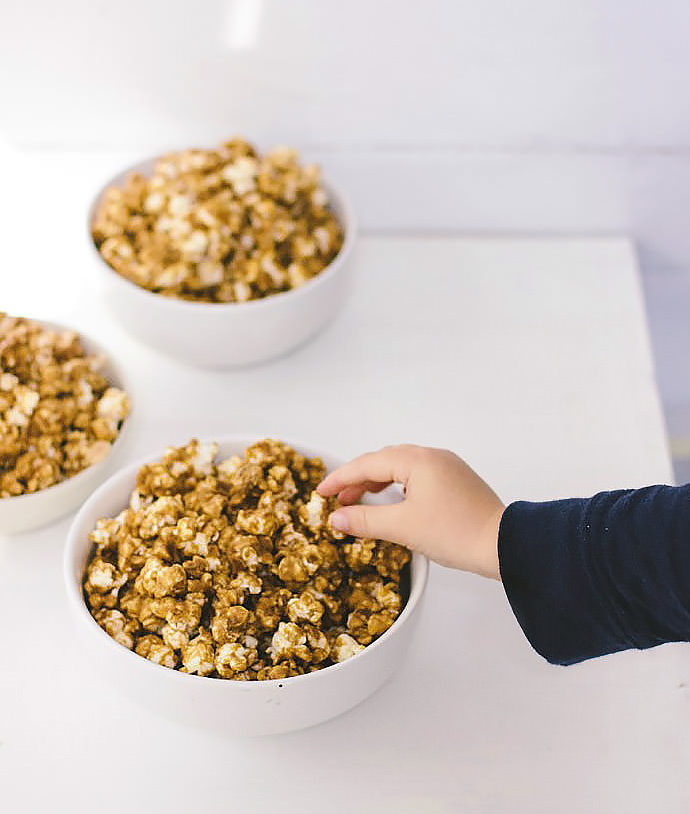 Give your family something to munch on while they open presents this year! Click here for our favorite caramel popcorn recipe.
This post is sponsored by Fiskars.