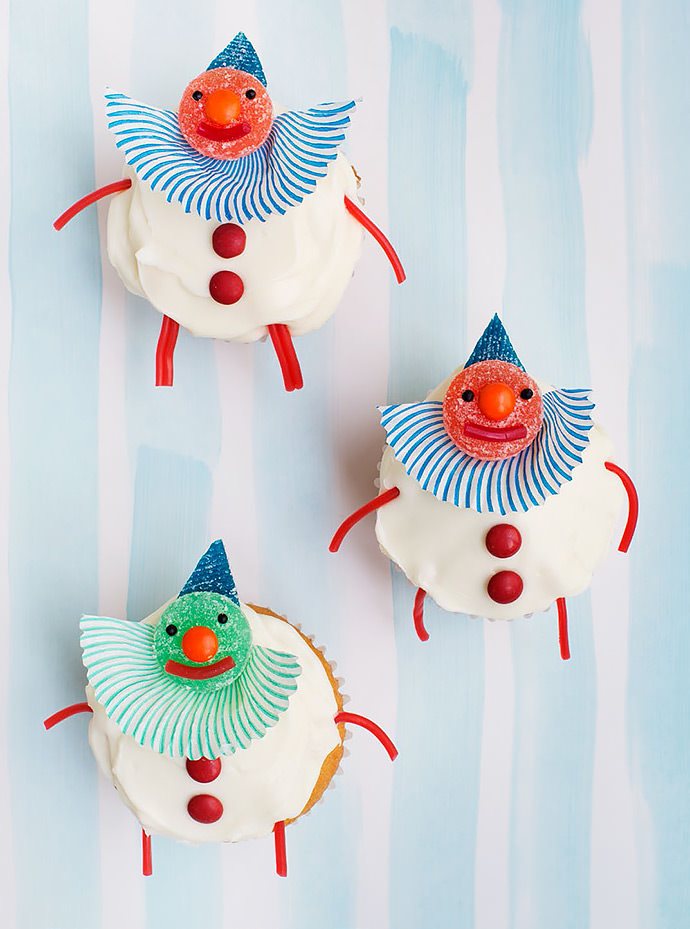 We've admired Jodi Levine since she started crafting for Martha Stewart almost 20 years ago. She has an extraordinary ability to take everyday objects and turn them into something unique and magical, like these clown cupcake toppers!
If you think this DIY is as cute as we do, you'll be excited to learn about Jodi's new book, Candy Aisle Crafts. The book is filled to the brim with DIYs made from everyday edible treats like this one, and we have 3 copies to give away! Enjoy making these adorable clown toppers and then scroll down to the bottom for contest details.
What You Need
Scissors
1 Striped (or solid) cupcake paper
1 Orange (or any light-colored) gumdrop
1 Blue sour belt candy
Toothpick
2 Black nonpareils
Red shoestring licorice or Twizzlers Pull 'n' Peel
3 Red mini M&M's
1 White frosted cupcake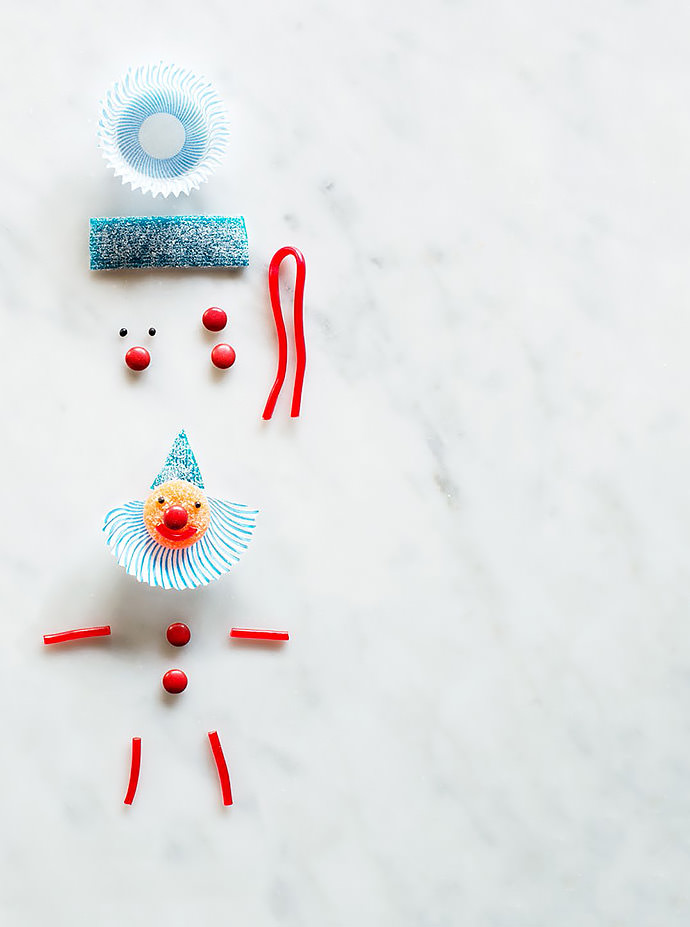 Instructions
To make the collar, cut the cupcake paper in half. Turn it inside out, if necessary, to reveal the pattern.
To make the face, cut the rounded top off the gumdrop. Turn it over so the sticky side is down and press it onto the collar, as shown.
To make the hat, cut a slit into the top of the head. Cut a triangular piece of the sour belt candy, and push the hat into the slit.
To make the eyes, use the toothpick to poke two holes into the gumdrop. With the now-sticky toothpick, pick up the nonpareils, and push them into the holes.
To make the mouth and nose, use the toothpick to scrape away some of the sugar to expose stickiness on the head where the mouth and nose will be placed. Press on a 5⁄8″ piece of licorice for the mouth and an M&M for the nose.
Place the head at the top of the cupcake. Drop the two M&M buttons below in a row.
For the arms and legs, cut four 1″ pieces of licorice. Gently push the arms and legs into the sides and bottom of the frosting, as shown.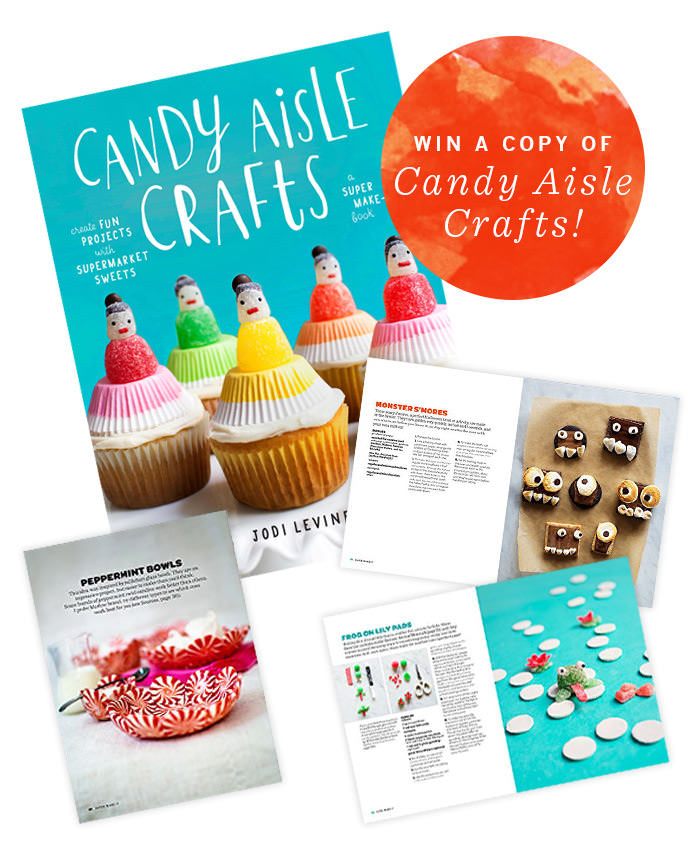 To be entered into our Candy Aisle Crafts giveaway, check out Jodi's site for more deets and a sneak peek at the book. Then leave a comment below with your favorite cupcake toppings and how you've been inspired by Jodi. The winner will be chosen at random on Wednesday, October 1st.
Happy crafting!