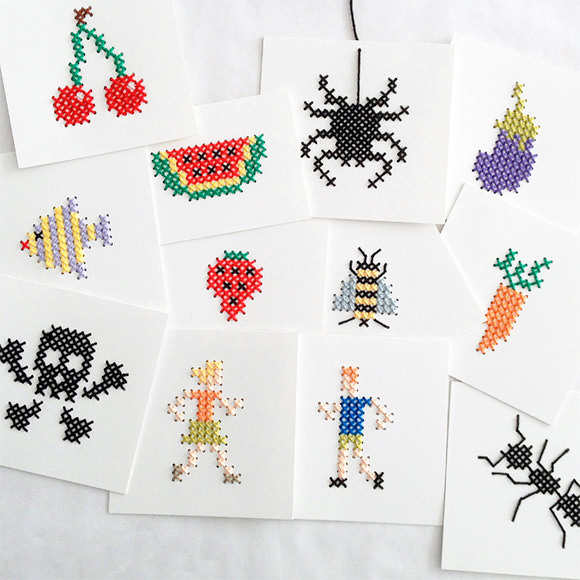 Looking for entertaining and educational gifts for you little ones? These hands-on cross-stitch kits are it. Kiddos 6 years and older will have fun learning the process of stitching and watching the playful images appear as a result!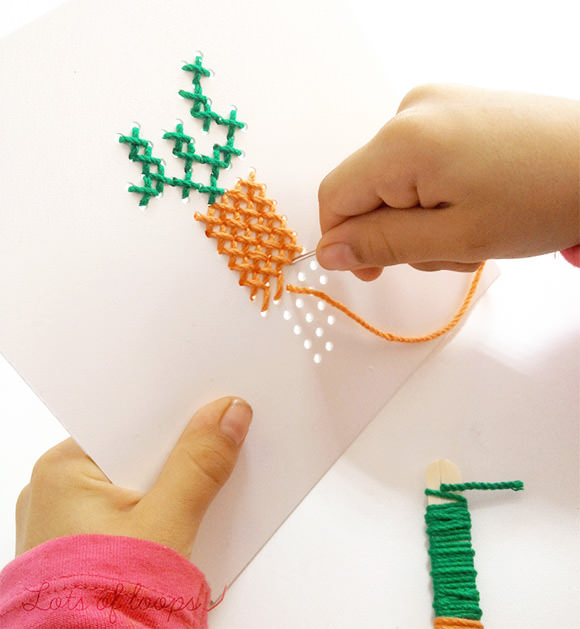 Choose from a carrot, aubergine, ant, bee, strawberry, or cherries. Each kit (available for about $16 from lotsofloops on Etsy) comes with a perforated card, pattern, and needle and thread, all assembled in a super cute kit.
If you like the cards, be sure to check out Susana Zarco's shop lotsofloops on Etsy for super cute crocheted toys for tots.