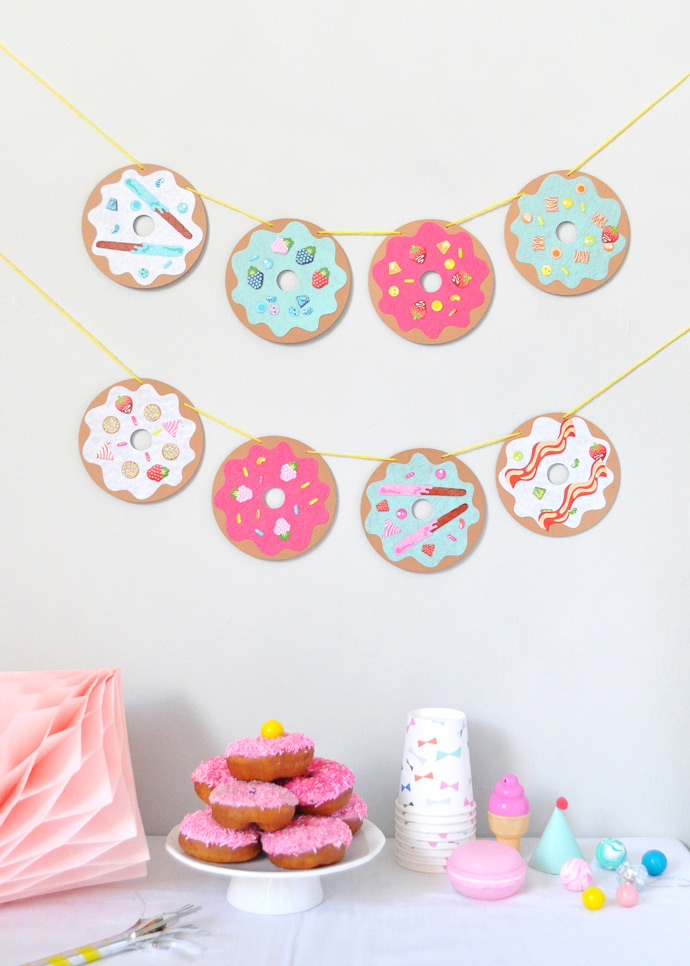 If we had to pick a favorite dessert, it would no doubt be donuts. They're kind of like the pizza of the dessert world – you can make them with so many different toppings that you could eat them forever and never have the same one twice. Yum!! To celebrate our favorite sweet treat, we immortalized them as a Donut Shop Garland kit in our new Handmade Charlotte Kids craft line.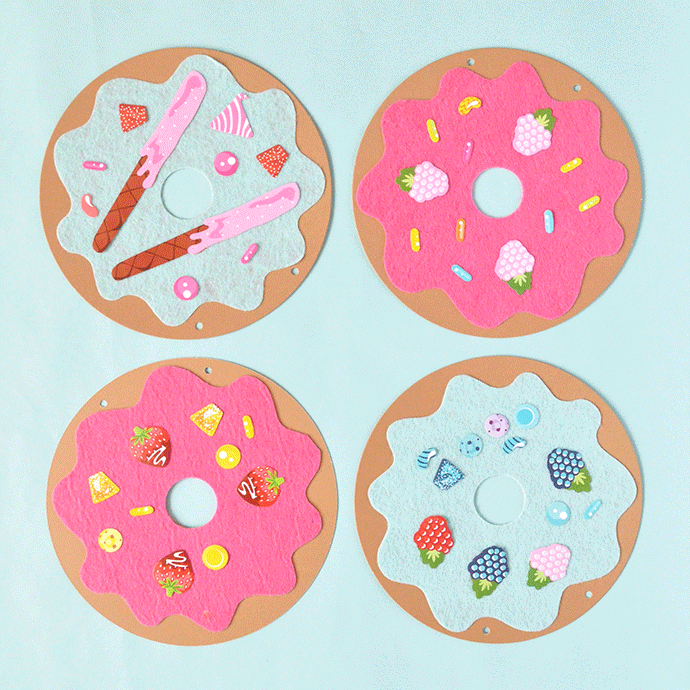 Each kit comes with two sheets of the most adorable, tasty-looking stickers imaginable. Decorate your paper and felt donuts with these sweet stickers according to color, flavor, or just go wild! We love the idea of using this garland to decorate for a party, but then hanging it in your kids' bedroom as fun decorations year-round. Keep reading for a closer look at this mouth-watering DIY kit!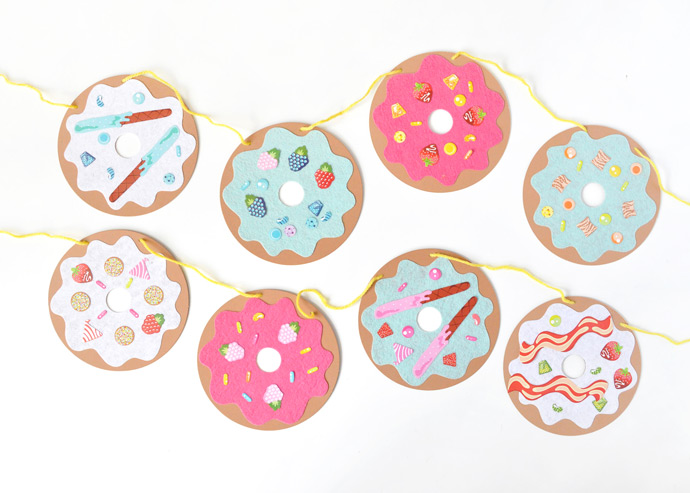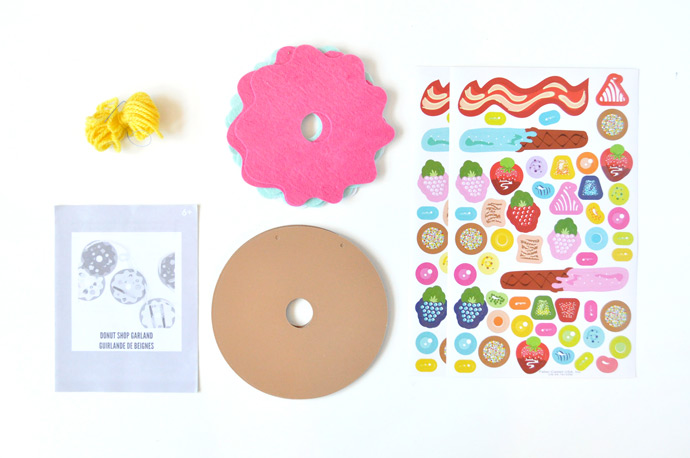 Paper donuts
Felt stickers
Stickers
Yarn
Yarn threader
Instructions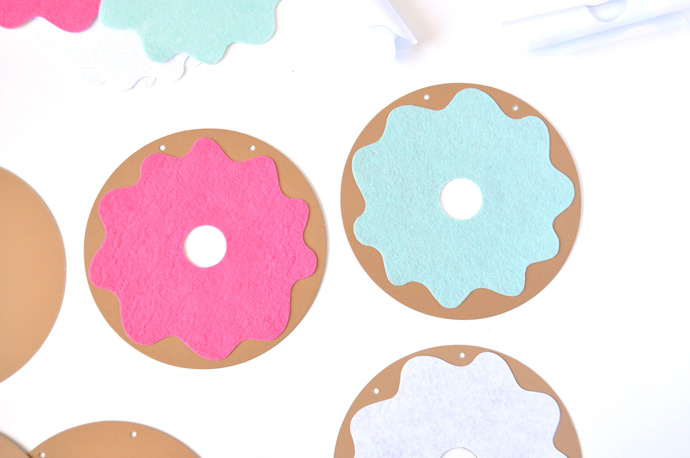 Step 1
Peel the backing off of the felt frosting stickers and attach onto the paper donuts. Make sure not to cover the two holes.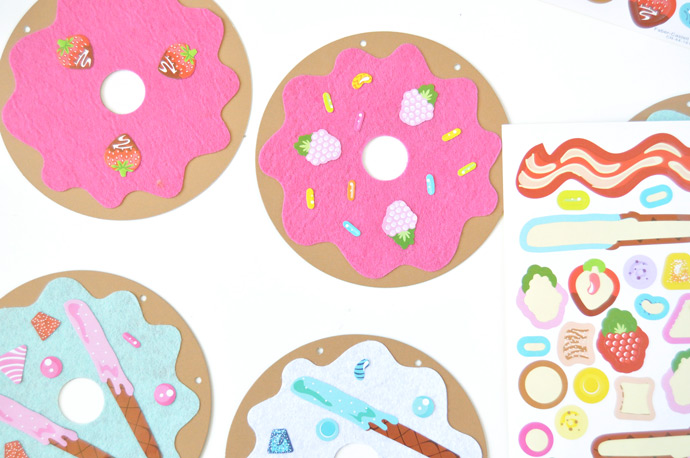 Step 2
Decorate the donuts with the topping stickers – the flavor combinations are endless!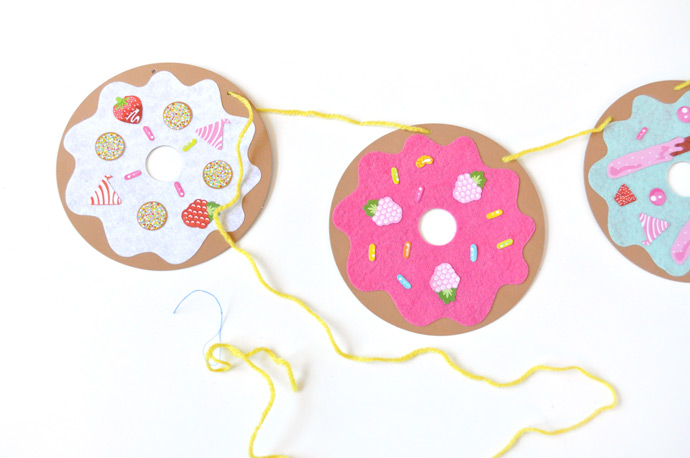 Step 3
Put one end of the yarn through the blue threader and thread the donuts onto the yarn.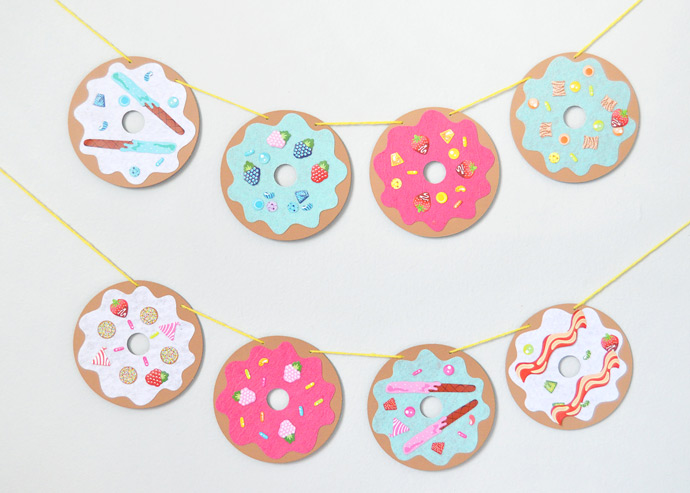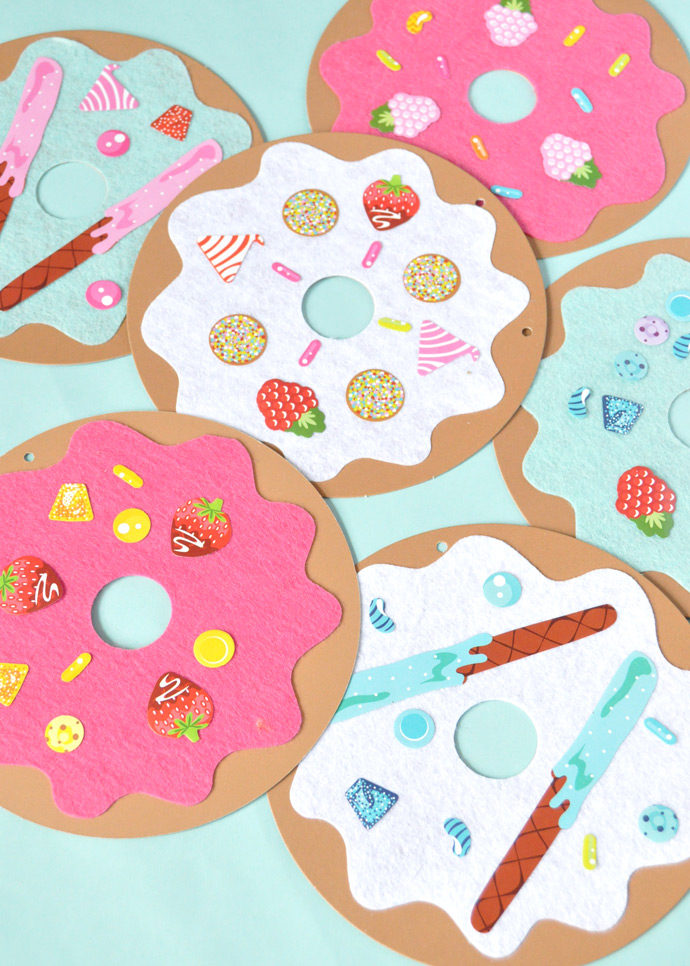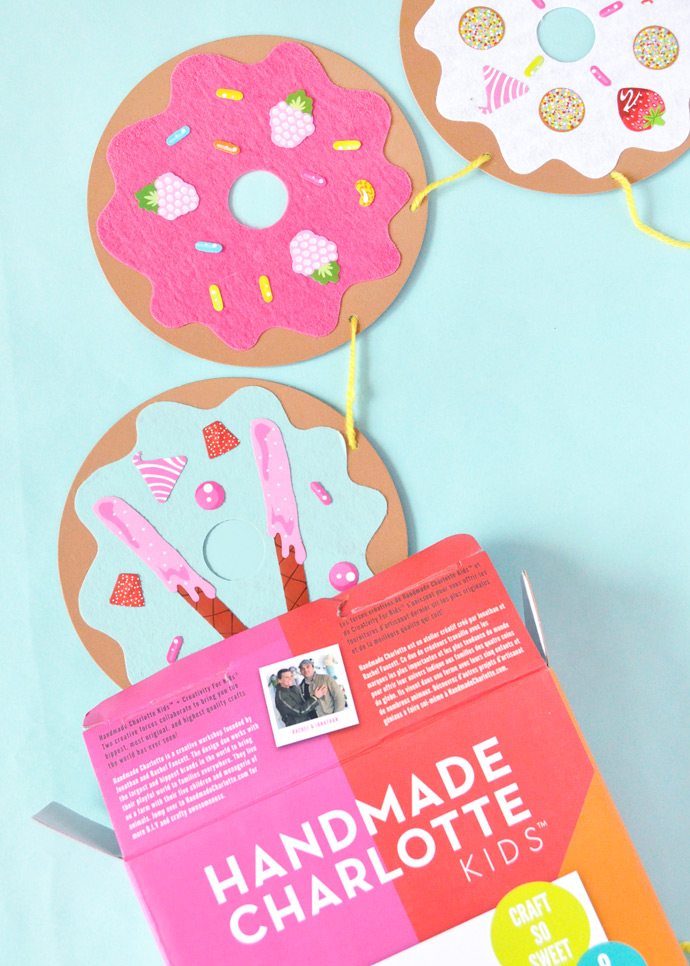 How will you decorate your donuts? Get your own kit right here, or at Michaels store nationwide. Happy crafting!!