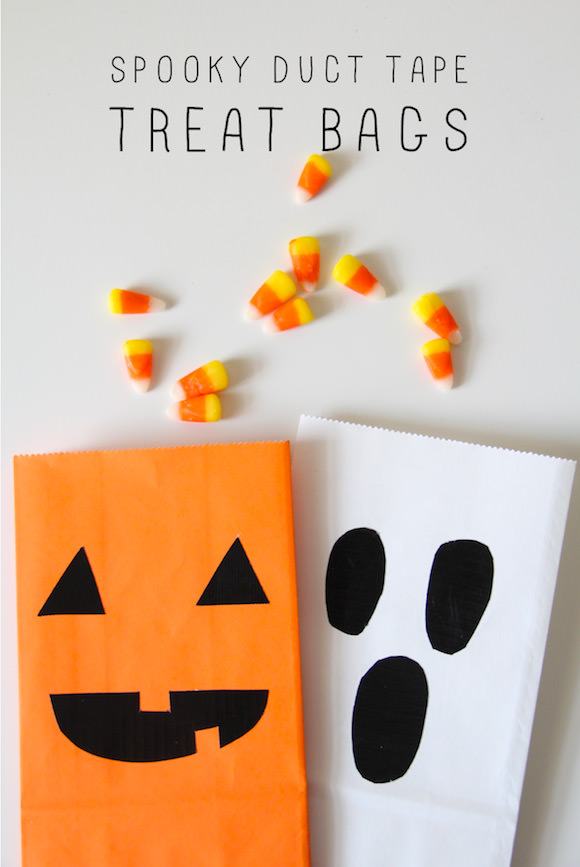 I made these for a Halloween lunch for my son and a few of his little friends. They were a huge hit! I would venture to say, they loved the bags even more than the treats inside. Ok, maybe not quite that much, but you get the idea. Really, they are sure to please. You should totally make them. Here's how!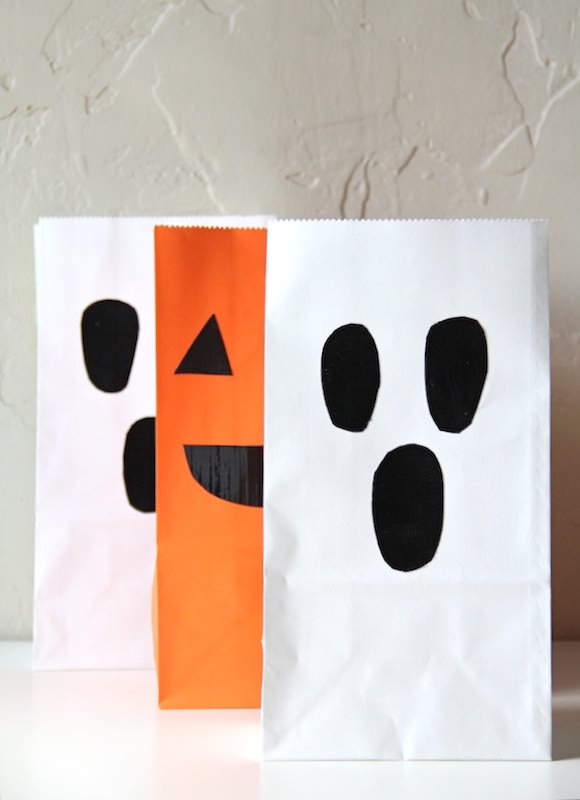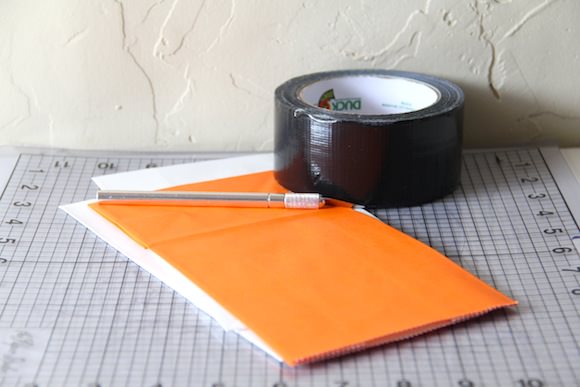 What You Need
Black duct tape
White and orange paper bags
X-ACTO knife
Cutting mat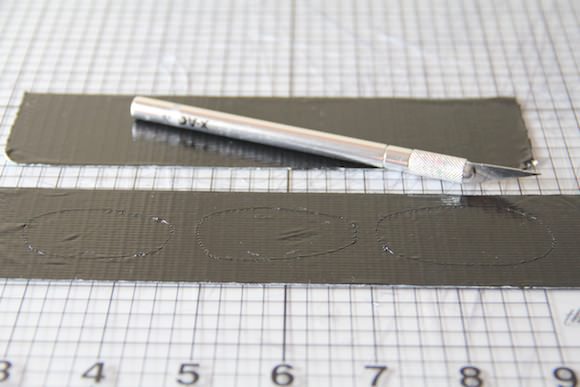 Step 1
First, you'll need to make the faces. Lay a strip of duct tape down on the cutting mat. You will probably only need one strip of tape per bag. Grab your handy X-ACTO knife and cut out the eyes and mouths. The great part about these bags is they don't have to be perfect! In fact, I love them lopsided!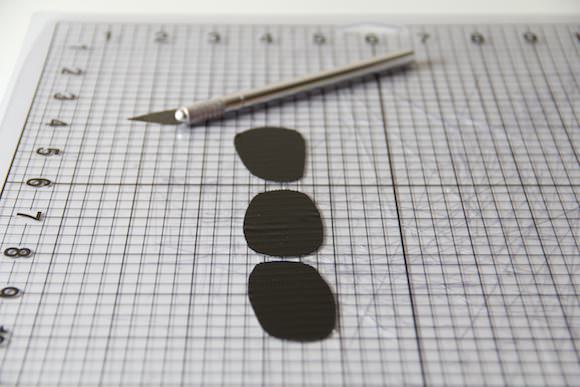 Step 2
Once you're done cutting, carefully pull up the edges of the tape to reveal your cut out shapes! Every now and then you'll find a small piece of tape that didn't quite get cut all the way through. No problem! Just cut those off.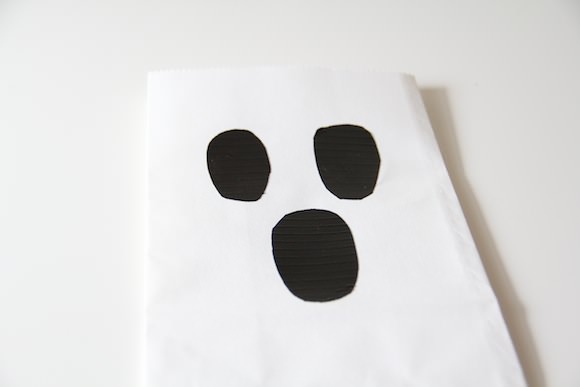 Step 3
Now just pull up the cut out shapes, position and stick them on the bags. And you're done! That was easy, wasn't it?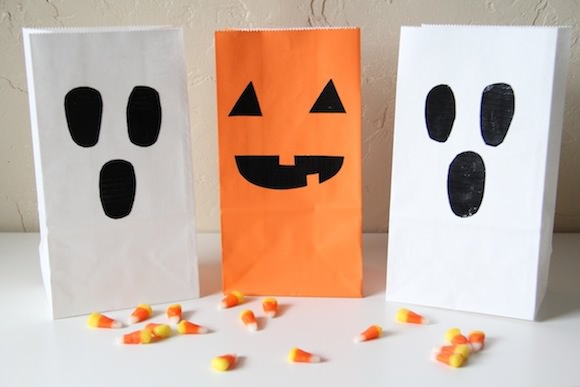 Grab your favorite Halloween treats and fill them up!