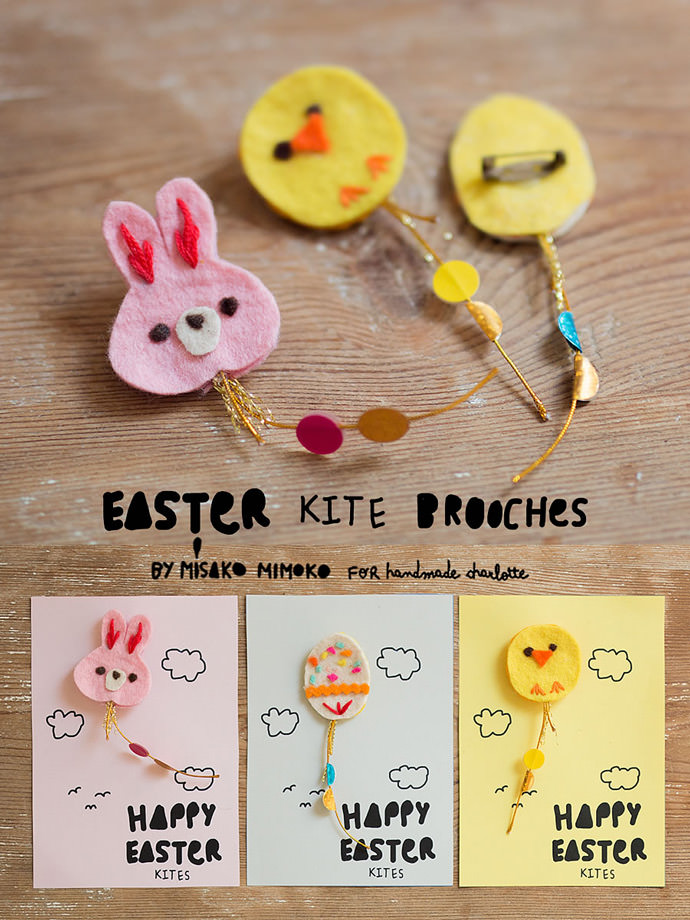 Make super cute brooches that come with a card for a perfect Easter greeting! There are three lovely Easter themed kites to choose: bunny, egg and chick.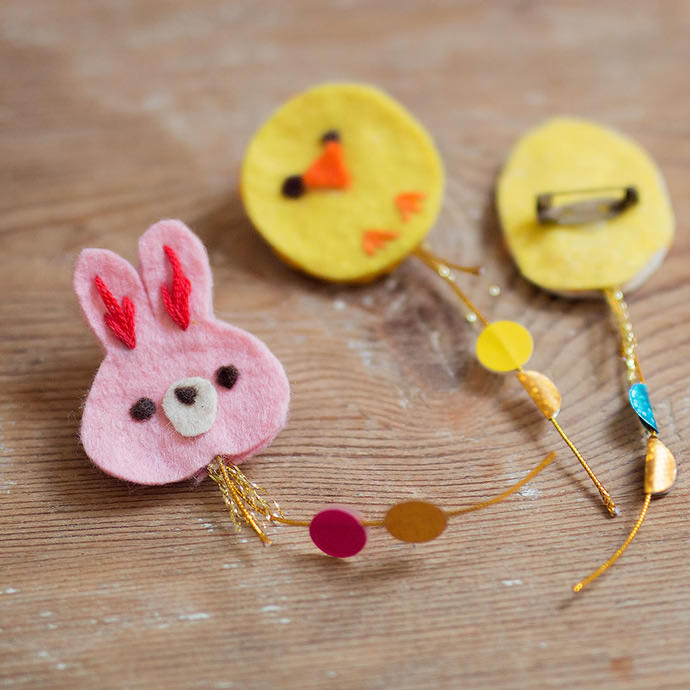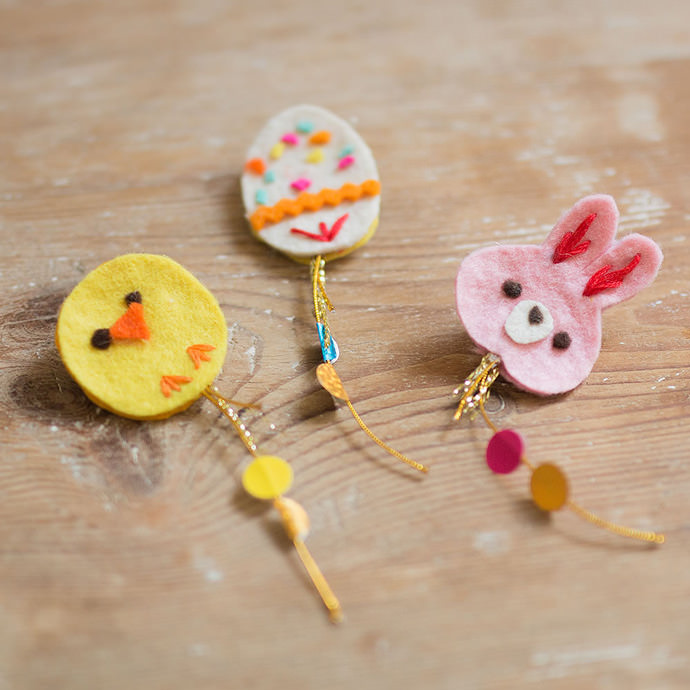 It's a really simple Easter project craft for the kids. Grab some small felt scraps and pins and start having fun!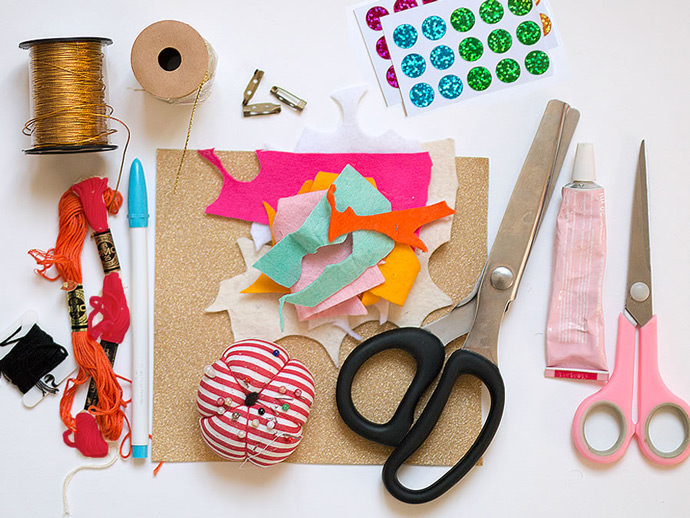 Printable template (download here)
Wood stick or branch
Gold strings
Felt
Back pins
Round stickers
Needles & embroidery floss
Water soluble Markers
Scissors
Zig zag scissors
Glue or hot glue gun
Colored paper or cardboard for printing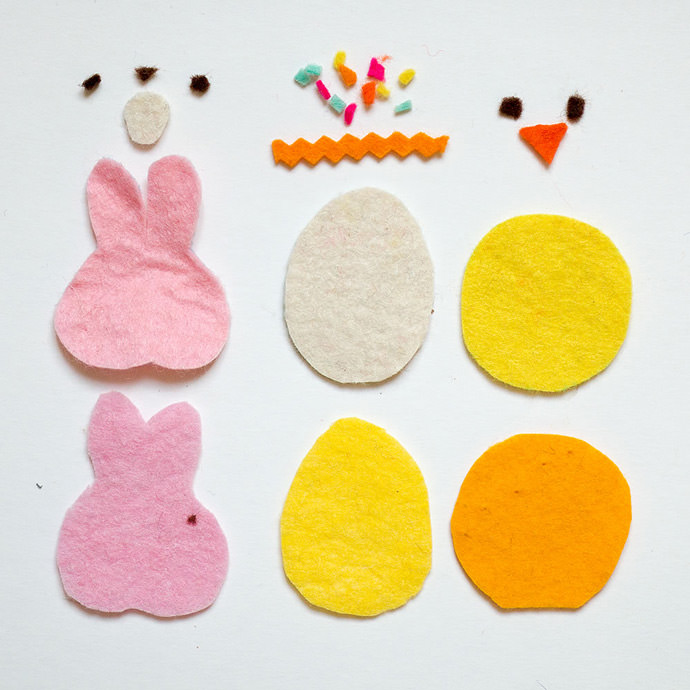 Step 1
Download and print template, then cut out shapes and trace onto felt and cut. Use zig zag scissors to cut the decorative felt band for the egg.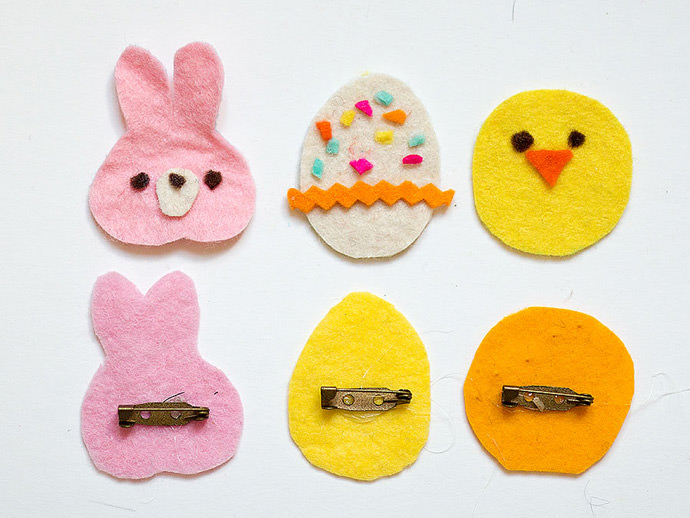 Step 2
Glue up front pieces: bunny and chick faces and egg decorations. Glue back pins to back felt pieces using hot glue. Let it dry.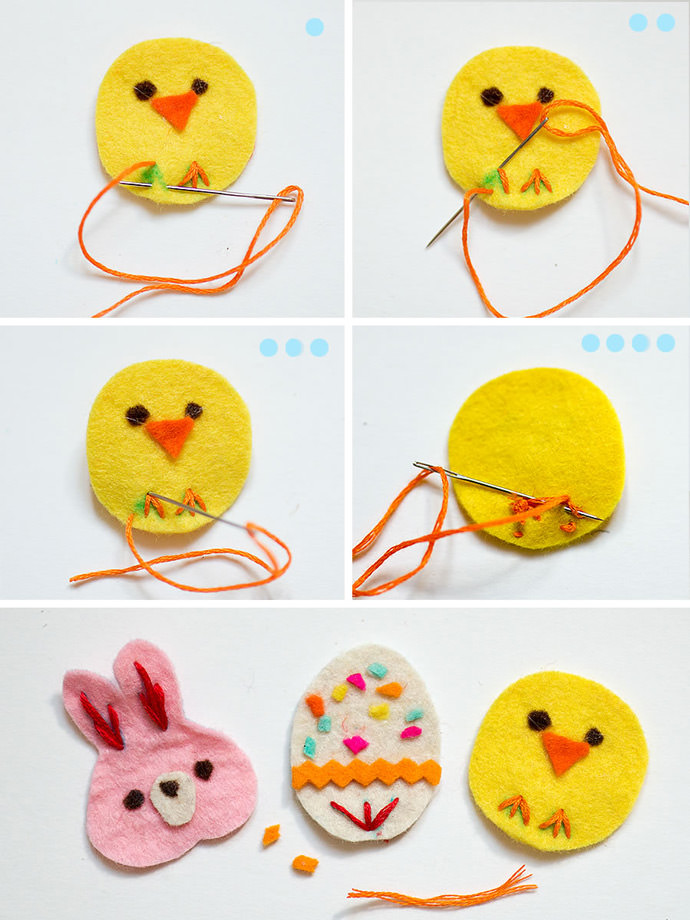 Step 3
Thread a needle with embroidery floss (use the six strands). Using a water soluble marker draw chick feet, bunny ears and egg bottom decoration then stitch three straight stiches (fern stitch) on each one. Fix threads at the backside when finished.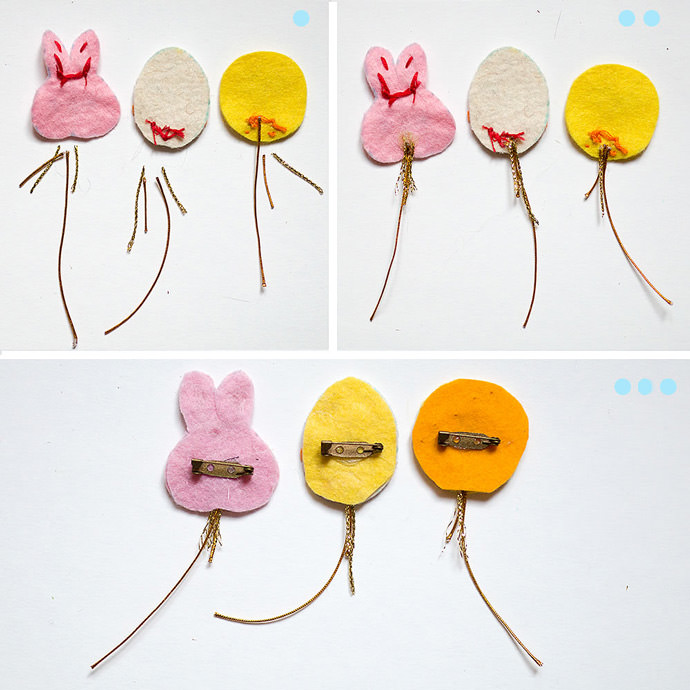 Step 4
Cut out a 3 inches long piece of gold string and some small pieces of 1 inch from a different kind of gold string for each brooch. Glue them at the backside bottom of the front pieces. Then glue together the front and back brooch felt pieces.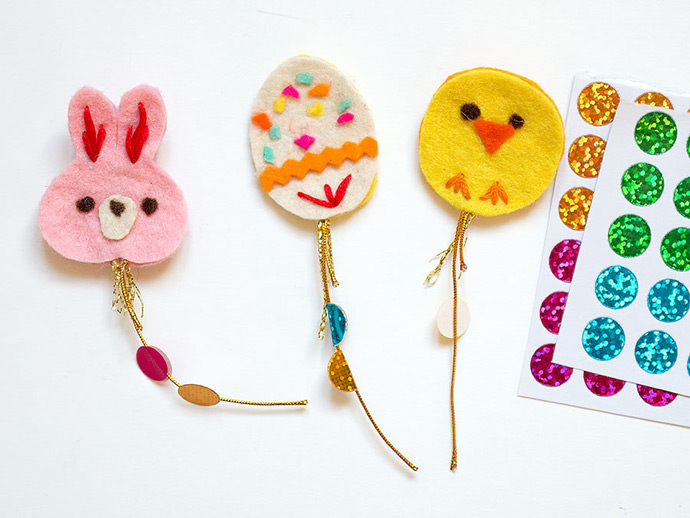 Step 5
Erase marker using water. Decorate kite tails adding round stickers to gold string, or cut tiny paper bows if you prefer.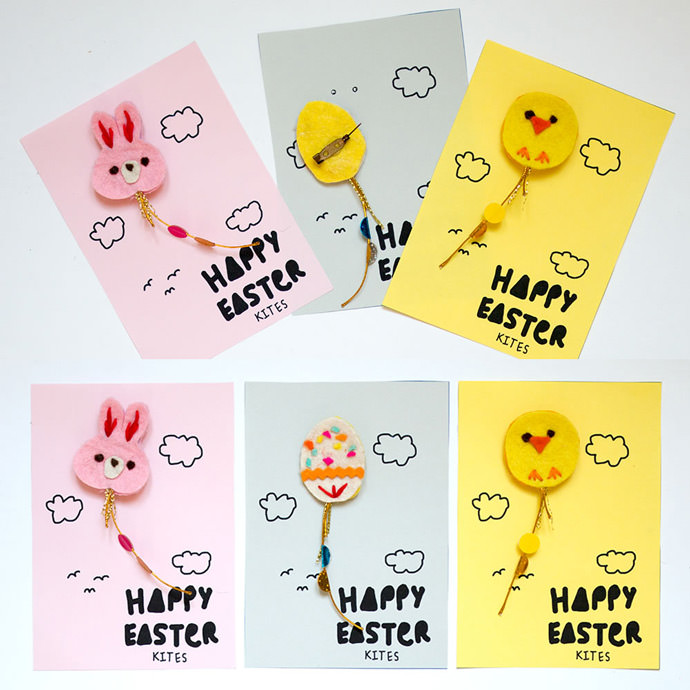 Step 6
Download and print the Happy Easter Kite card onto sturdy paper. Cut it out, punch the two holes, and pin the felt kite brooch through the holes.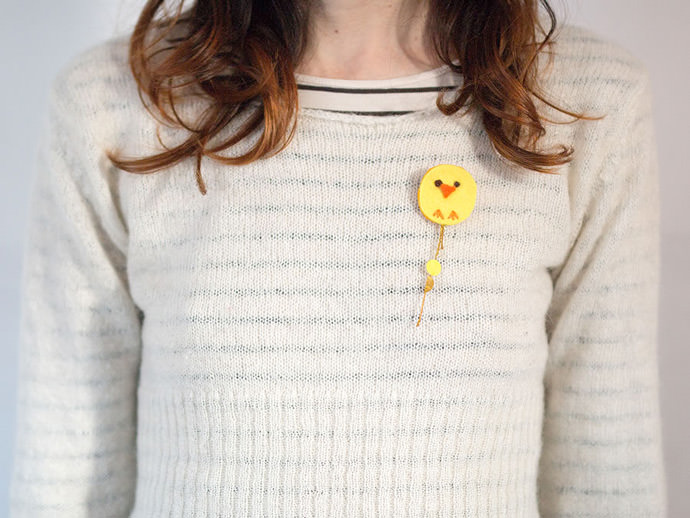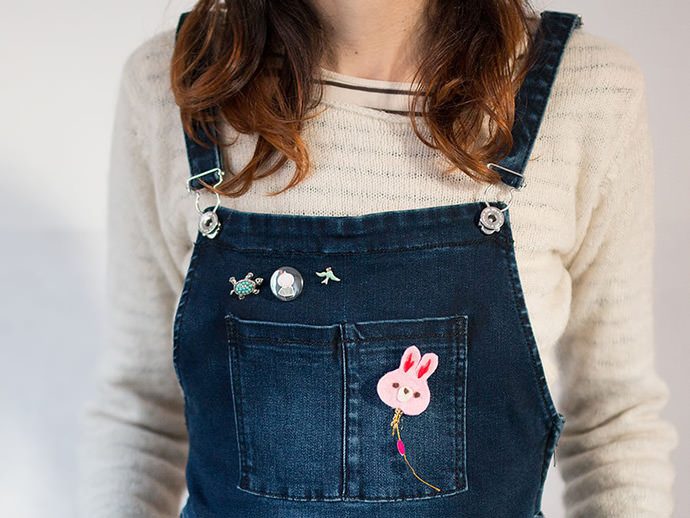 You're done. Happy Easter!