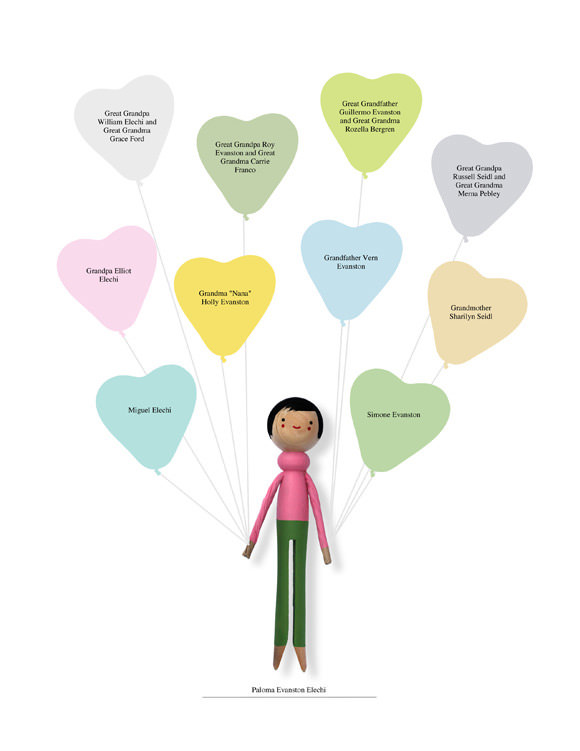 Up, up, and away! It's super easy to create a customized family tree with this downloadable balloon-themed template. Just fill in your family members' names in the colorful balloons to keep your your kin floating above the ground.
What You Need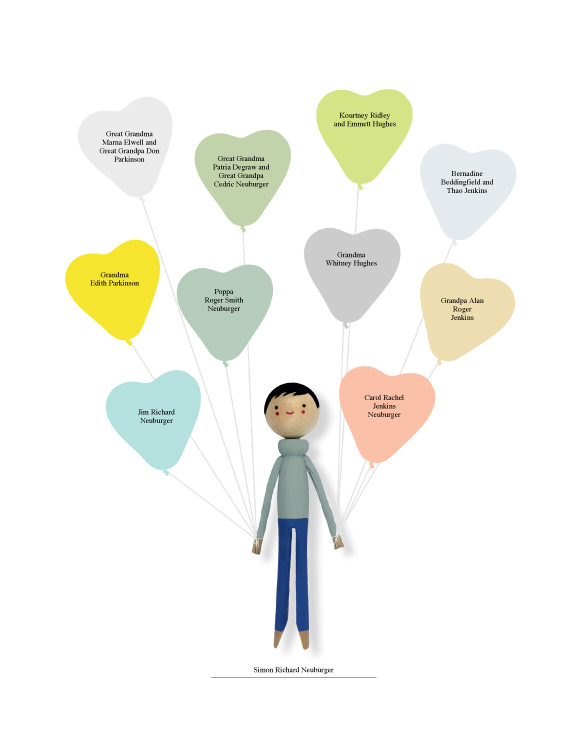 Step 1
Download the boy or girl family tree printable template and simply type in the names of your family members in the fill-in fields already in the file. The file indicates where to put "Grandparents" or "Parents" names but customize the balloons in the way that fits your family.
Step 2
When you're done, print and frame.
Outside The Box
Consider typing other things into the balloons besides family member names, too! You could make a chart of your child's favorite things, foods, phrases or activities or even the date of their first step, first solid food, or first time swimming! Give it to a friend with your favorite memories together written on each balloon. The sky is the limit! And if you have cool handwriting, print the template out before you type anything into the fields to create your own handwritten print.
We can all be reminded of who has our back and who loves us big!