This post is sponsored by Paramount Pictures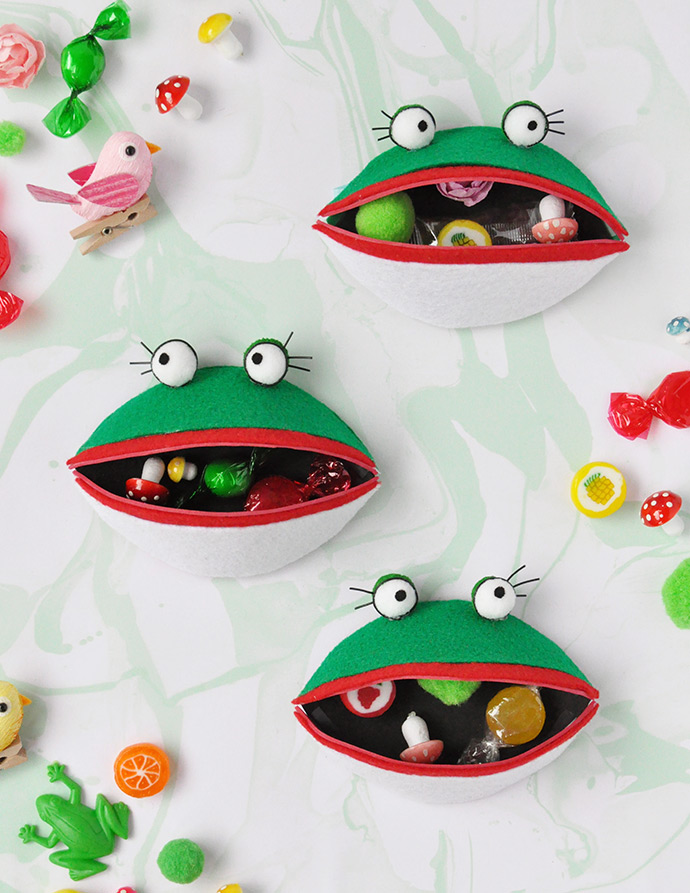 We are so excited to see Sherlock Gnomes in theaters on March 23! Our whole family loved Gnomeo and Juliet, and can't wait to see more of our favorite characters on their next adventure. One of our favorites has got to be Nanette! Her silly antics inspired these DIY felt squeezums, perfect for hiding a few sweet treats and surprises!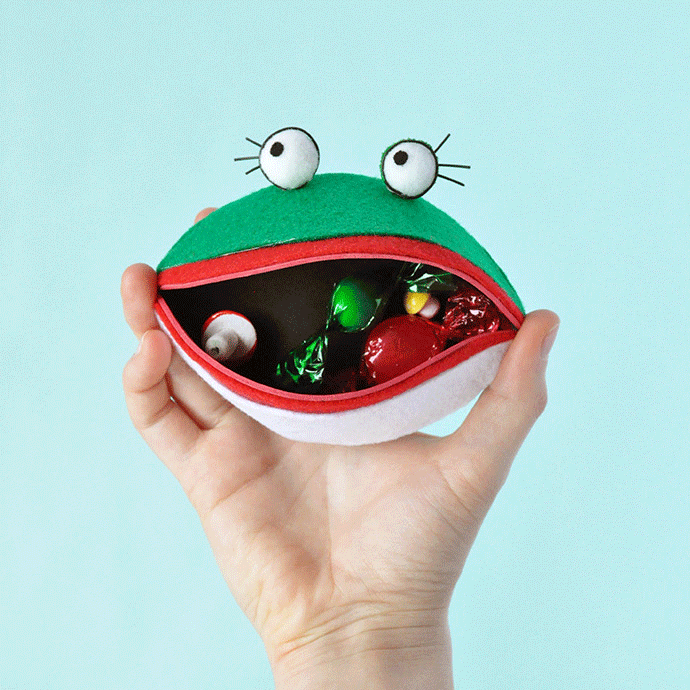 A little more about the movie: after a string of garden gnome disappearances in London, Gnomeo & Juliet look to legendary detective Sherlock Gnomes to solve the case of their missing friends and family. Check out the trailer below, it's a film that's great for the whole family!
http://www.youtube.com/watch?v=TR-sefx8ncI&t=22s
If your kids can't hold in their excitement for Sherlock Gnomes until it hits theaters, they'll love getting creative with this playful craft. Store a few cute treats inside, and once they're emptied they can be used as little puppets too! If you haven't heard of "squeezums" before, don't worry: you're not alone! Only recently did we learn about the super fun craft. Most often they're made of plastic canvas covered in yarn stitches, but we put a bit of a simpler twist on them and use craft foam and felt instead. If you're making this craft with younger kids, you could even skip the felt step and paint directly on the foam instead. It's totally up to you – the printable template will help whichever way you choose. Keep reading to see more photos and the full instructions below!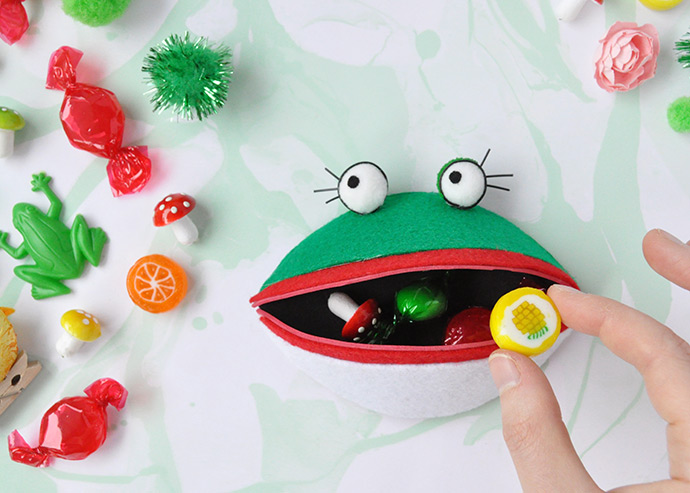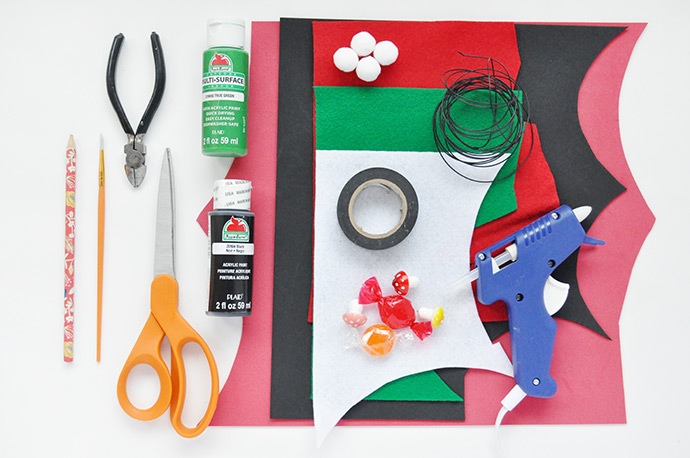 Felt (green, red, white)
Craft foam (red and black)
Scissors
Hot glue gun
Tape (we found electrical tape works best on the foam)
Apple Barrel Acrylic Paint (green and black)
Plastic-coated wire (black)
Wire cutters
Pencil
Small candy and treats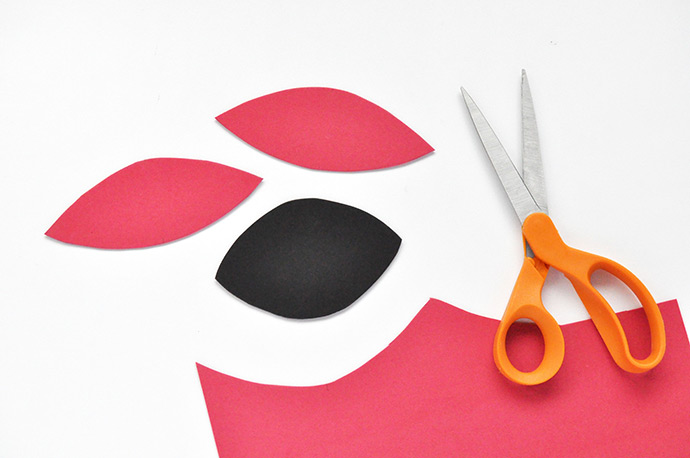 Step 1
Print out the provided template and cut out the shapes. Trace the "back" piece onto black foam and trace the "front" piece twice onto red felt. Cut all the pieces out.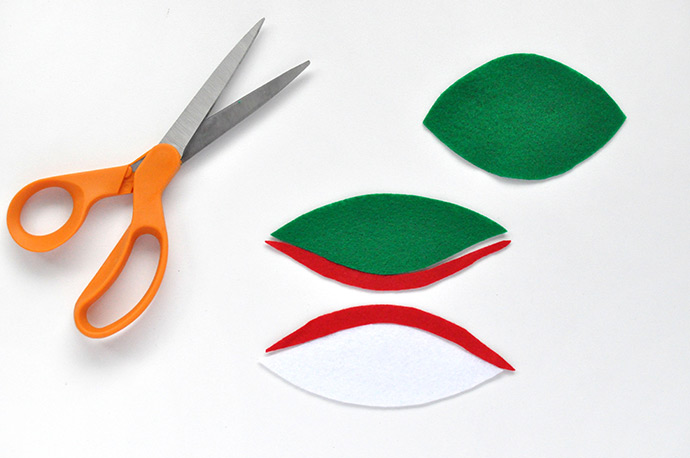 Step 2
Trace the "back" template onto green felt, as well as the "front" felt piece. Then trace the "front felt" piece again, but on white felt this time. Finally trace the "lip" template twice onto red felt. Cut all the pieces out.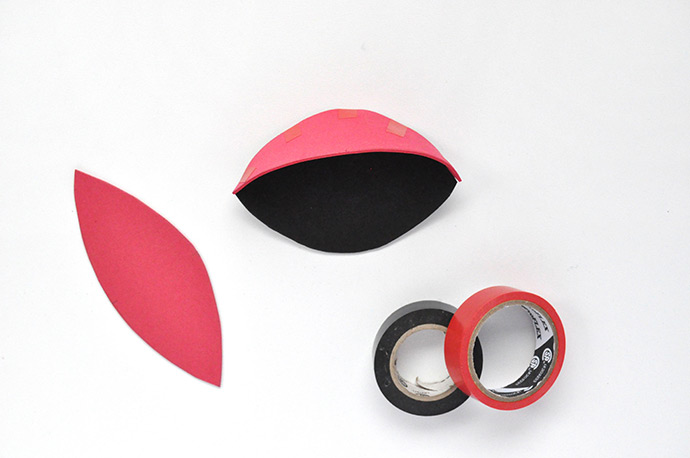 Step 3
Assemble the base structure by taping the "B" edges of the two pieces of red foam onto the edges of the "back" black foam. We found electrical tape worked really nicely with the craft foam, but other tapes you have on hand may work just as well.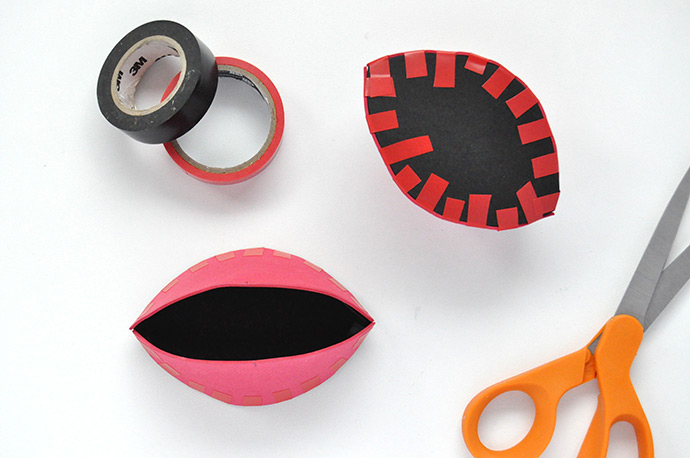 Step 4
When both pieces are taped on securely, your structure should look something like this. If you hold it between your index finger and thumb (little ones might need to use both hands) and give it a gentle squeeze, Nanette's mouth should open and close without troubling the tape.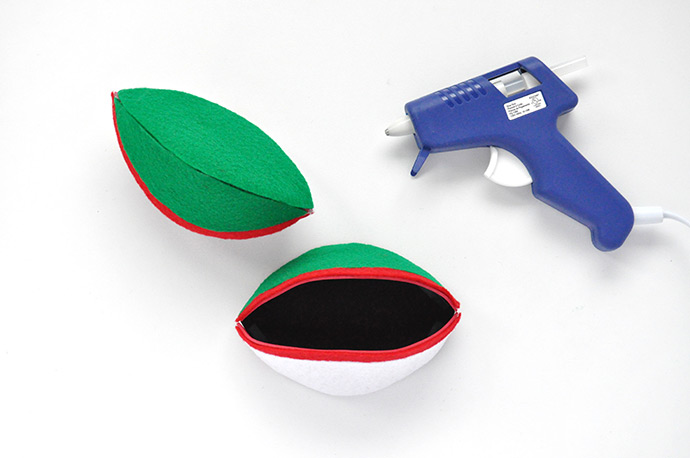 Step 5
Time to add the felt! Use a hot glue gun to attach the green piece of felt onto the back of Nanette's head. The smaller green felt will get glued to the top and the white piece to the bottom – don't forget to leave room for her lips. Glue both lips on next lining them up with the edge of the red foam.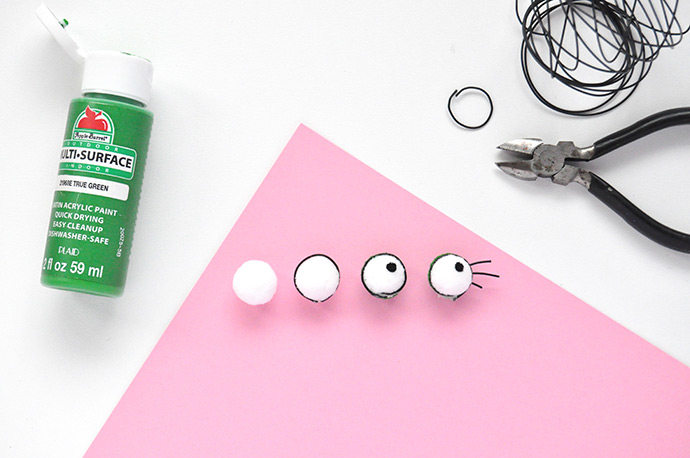 Step 6
To make Nanette's eyes, you need two white pom poms. First start by bending a piece of black wire into a circle just a tiny bit smaller than the pom pom, attaching it with a tiny dab of glue. Then use a dot of black paint to make her pupil – it can look whichever way you like. Finally cut three small pieces of black wire and stick them into the side of the pom pom. If they don't stick in on their own, use glue to secure.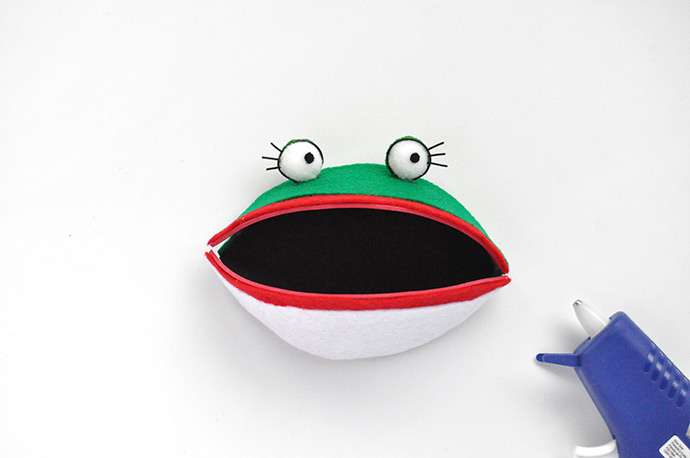 Step 7
Hot glue the two eyes on top of the green felt. Now that they're secure, use green paint to cover the back half of each of the pom poms, just the part behind the black wire circle. Let dry.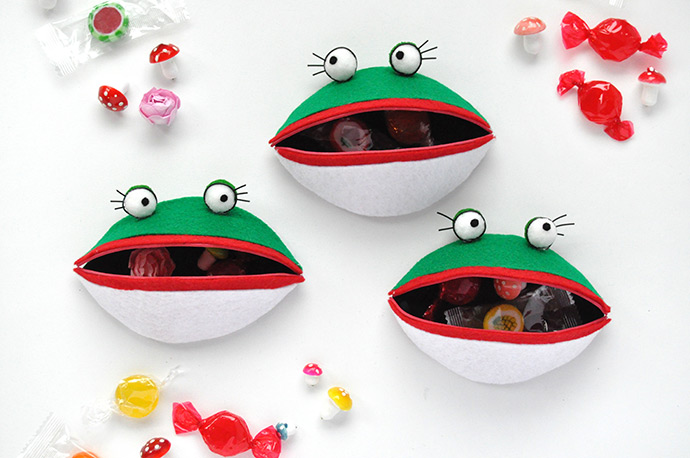 Step 8
Repeat as many times as you like! And don't forget to fill her mouth with candy and sweet treats!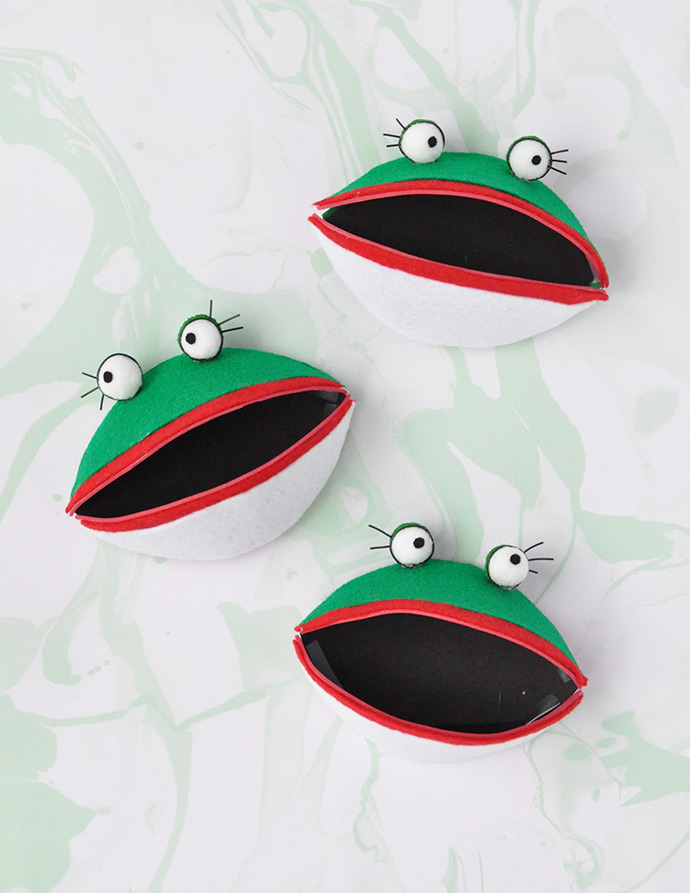 To make Nanette's mouth open and close to reveal the treats inside (kind of like a puppet!) put your thumb on one corner of her mouth and your middle finger on the other corner. Your index finger will rest on the back of her head. Use your finger and thumb to squeeze the sides in and your finger on the back to push to support it. Or, if your little ones' hands aren't quire big enough, just put a hand on each corner of the mouth and that works too!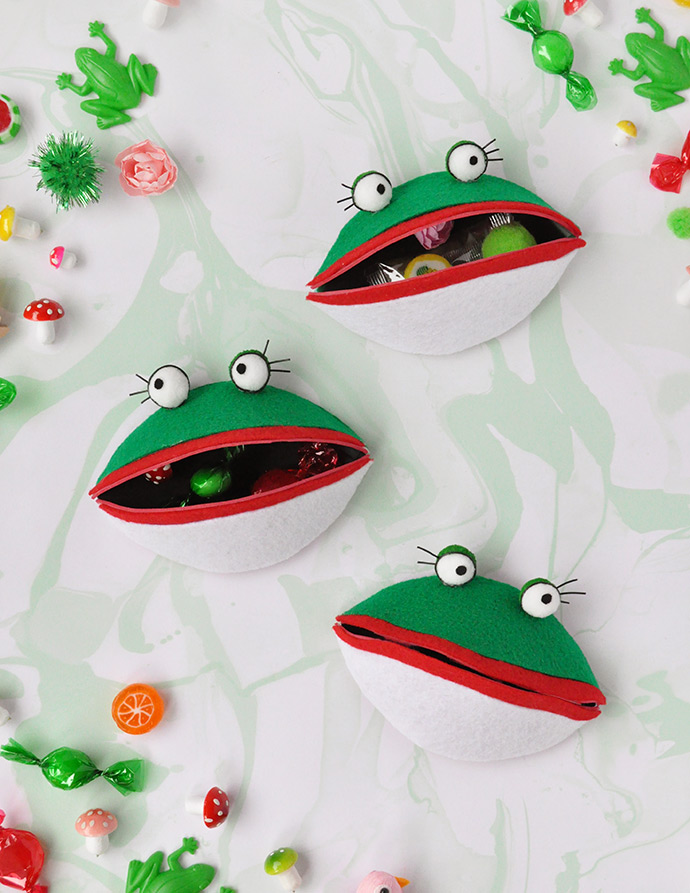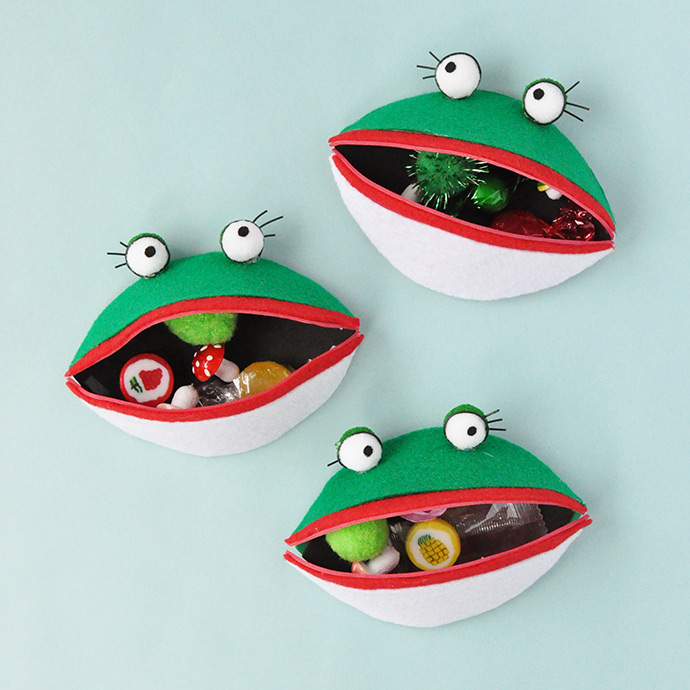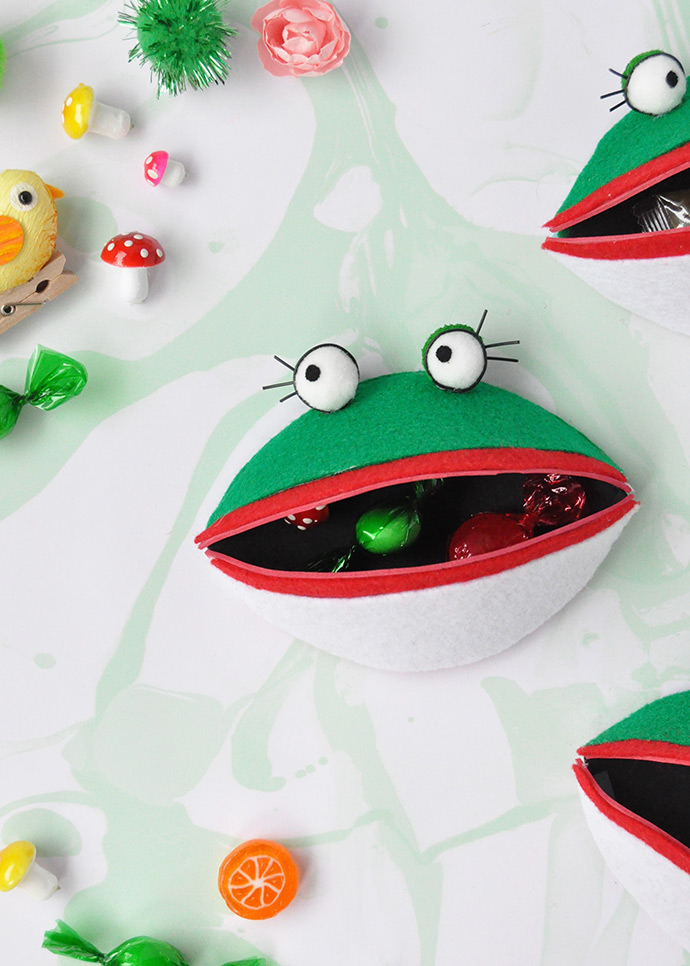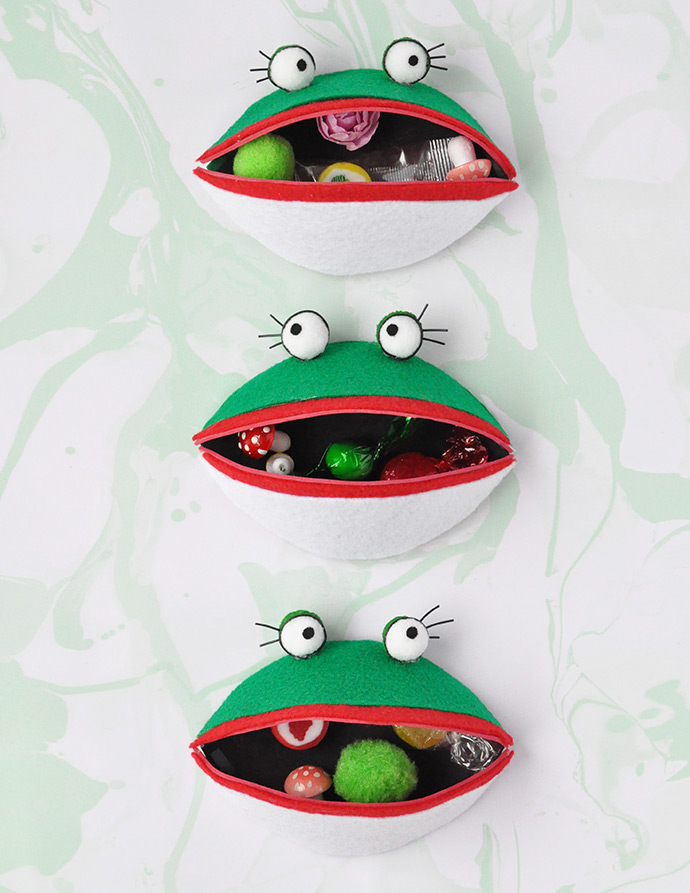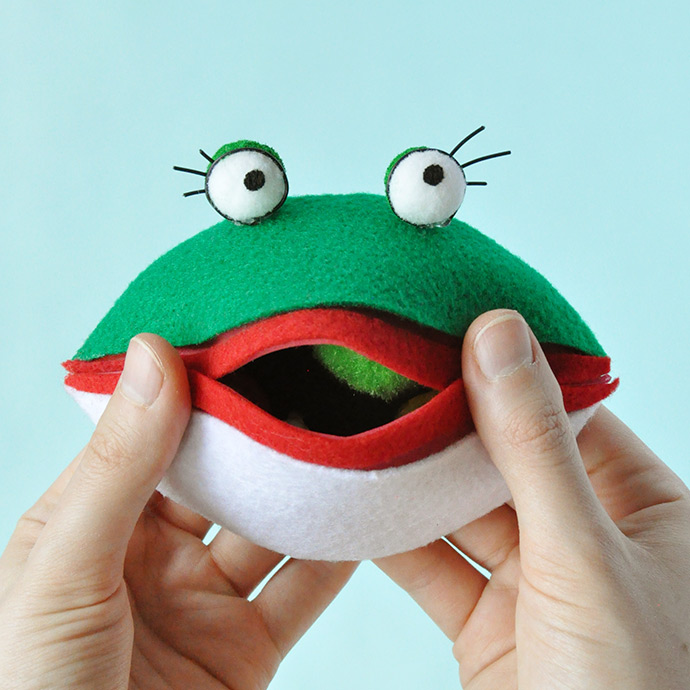 Make plans to see Sherlock Gnomes with your family when it opens in theaters on March 23, check out their official Sherlock Gnomes website, like on Facebook and follow on Twitter and Instagram!