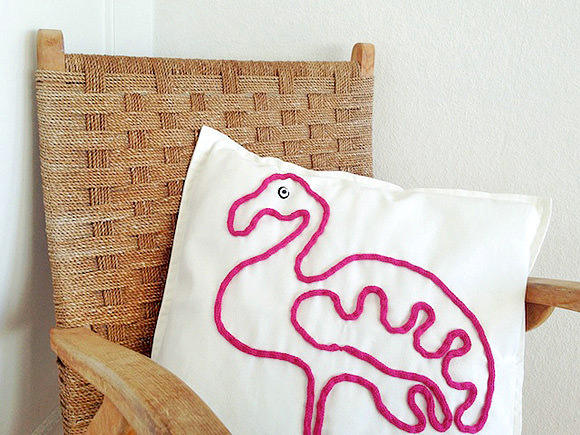 Knitting or crocheting braided chords is a great way to introduce kids to working with yarn. Finger knitting, crocheting with a hook, or using a special knitting mushroom—all make great beginner methods. But then what to do with all those chords? Easy! Stitch the chord in the shape of their favorite animal to a pillow. Here's how!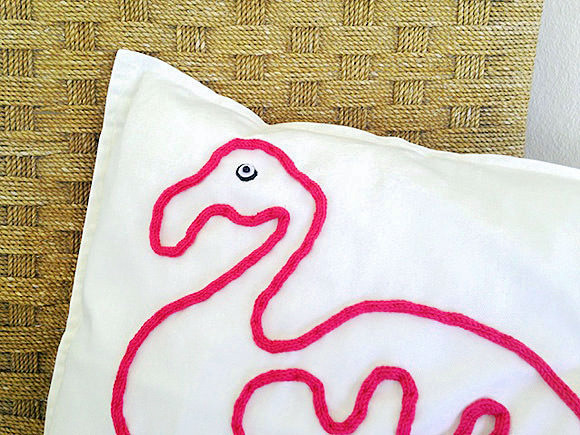 I was inspired to design this flamingo pillow after watching a documentary featuring these beautiful and amazing birds. Their shape and colors are fantastic. And since my yarn bag contains a wide spectrum of pinks—from apricot to pink to magenta—I already had the perfect shade.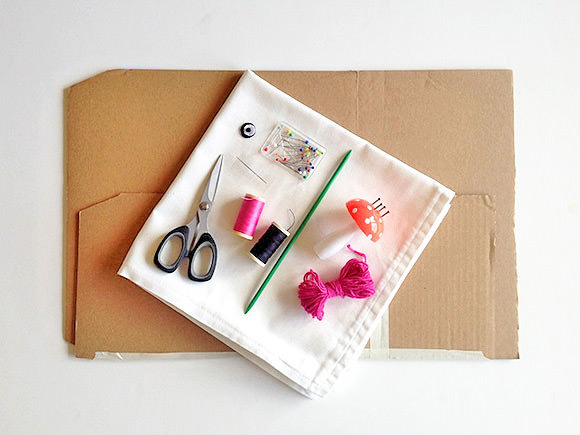 What You Need For The Braid
Yarn or wool with some stretch to it
Knitting mushroom, a large crochet hook, or a small knitting needle (see note below)
Scissors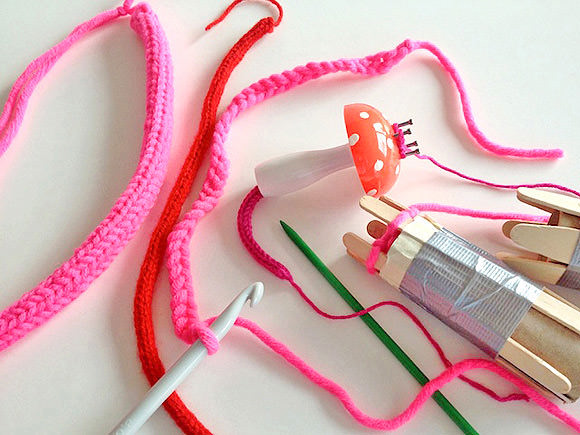 The mushroom device shown in this tutorial, called a Stricklisl, is from my childhood. I learned to knit with it. You can find one on Amazon. You can also make your own loom with an empty toilet paper roll, 4 to 6 craft sticks, and some tape, or simply use a large crochet hook to get nice braids.
What You Need For The Pillow
Printable Flamingo template (download here)
Pillow with a white zip-on pillowcase, 20 x 20 inches (50 x 50 cm)
Cardboard, 19 x 19 inches (48 x 48 cm)
Black and white felt circles, 0.4 inches (10 mm), and a black pearl for the eye
Matching sewing threads (magenta and black)
Pins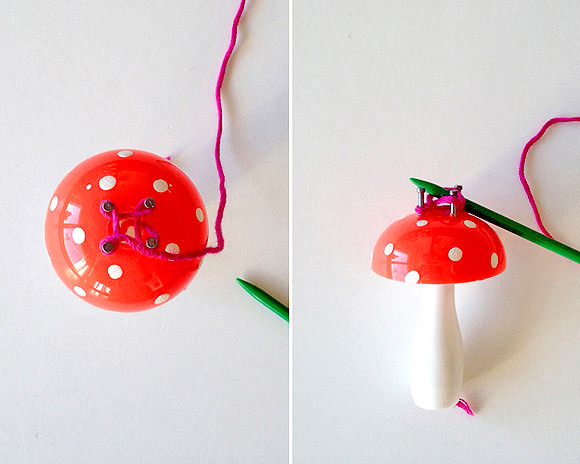 Step 1
You can find several tutorials online for using a knitting mushroom or spool. You need 8.7 feet (2.65 m) for the flamingo. Or you can make three separate braids and knot them together, if that's easier for you.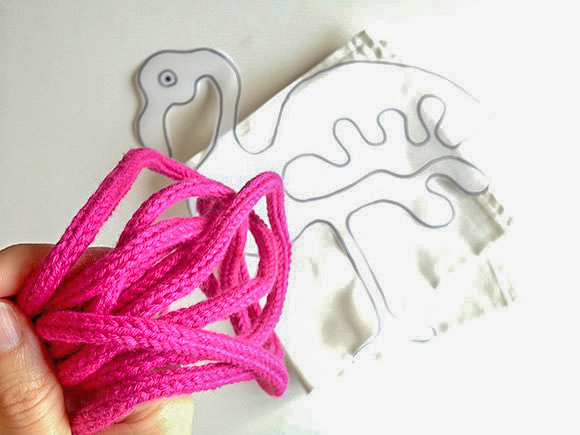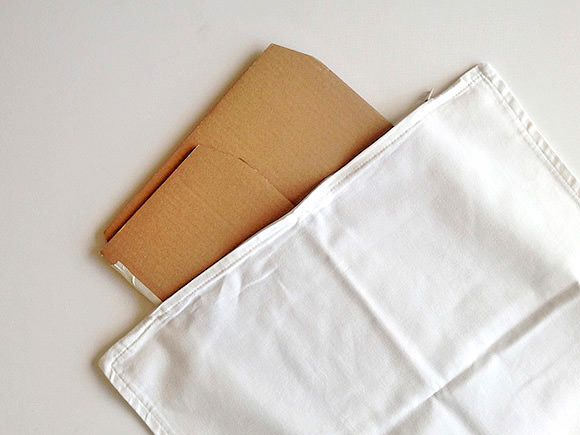 Step 2
Get ready for the sewing part. Print out the two pages in the template and tape them together. Cut along the shape of the bird. Insert a piece of cardboard in the pillowcase to prevent sewing the two sides together.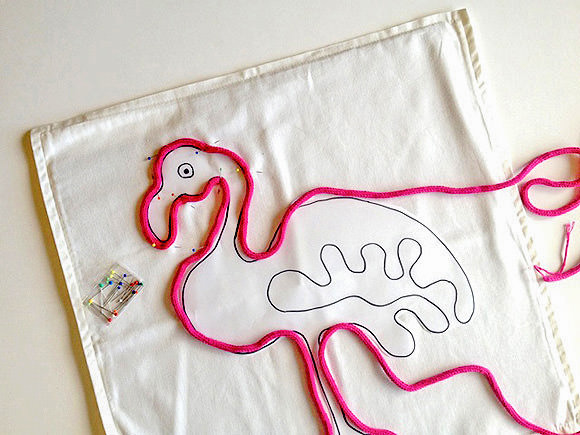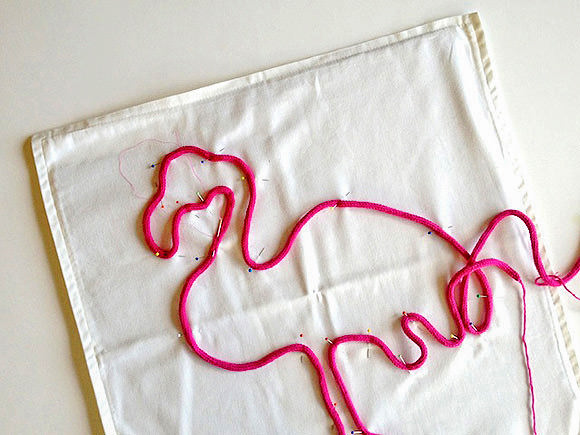 Step 3
Position the template in the middle of the pillowcase and start pinning the braid along the shape. Start with the body, then do the feathers. You may have to adjust the feathers, making them longer or shorter, to make sure you have enough braid.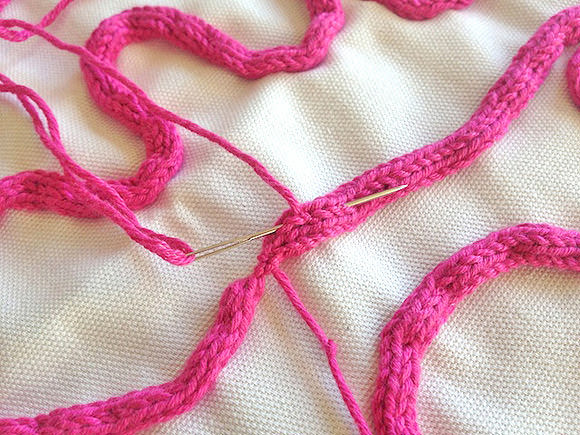 Step 4
Sew the braid into place with a running stitch.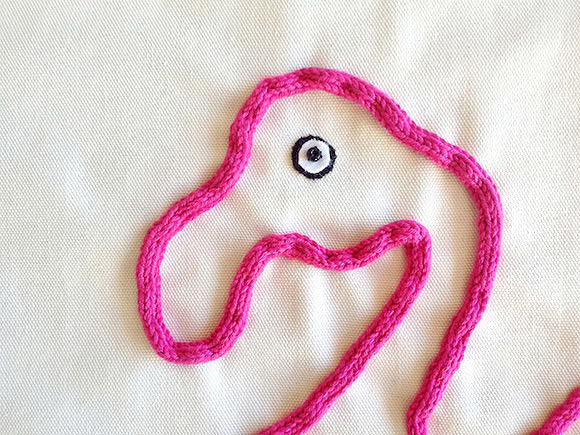 Step 5
Make the eye by sewing the black and white felt pieces with the pearl to the flamingo head as shown.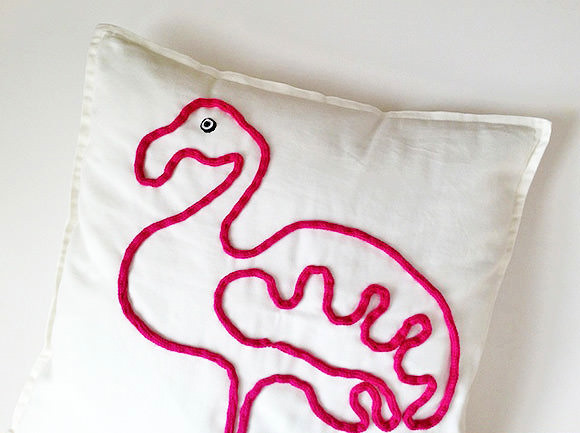 Your pillow is ready!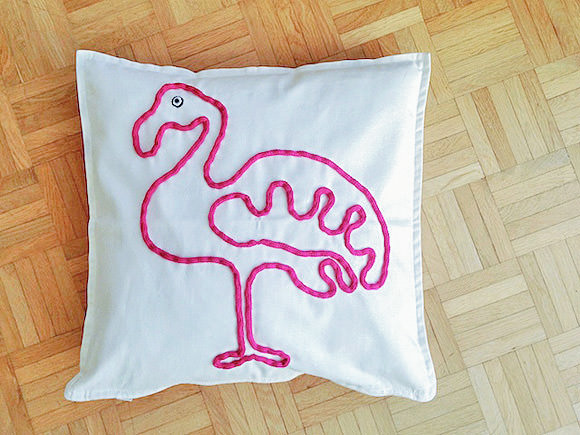 Make a nice cup of tea and take a book to read on the sofa with your new pillow.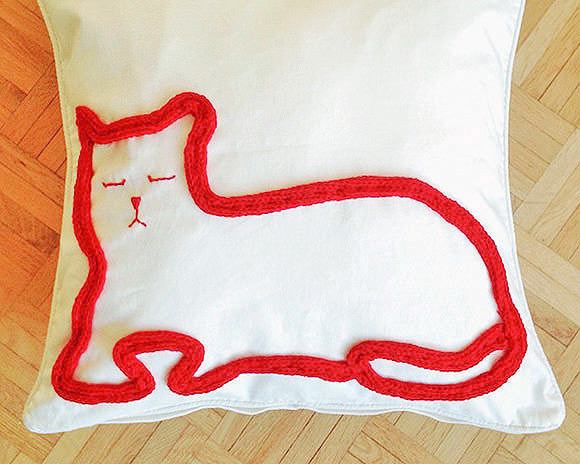 You can make all kinds of animals with different types of braids. Pick your kids favorite, draw a template, and stitch a new friend.
Happy crafting!