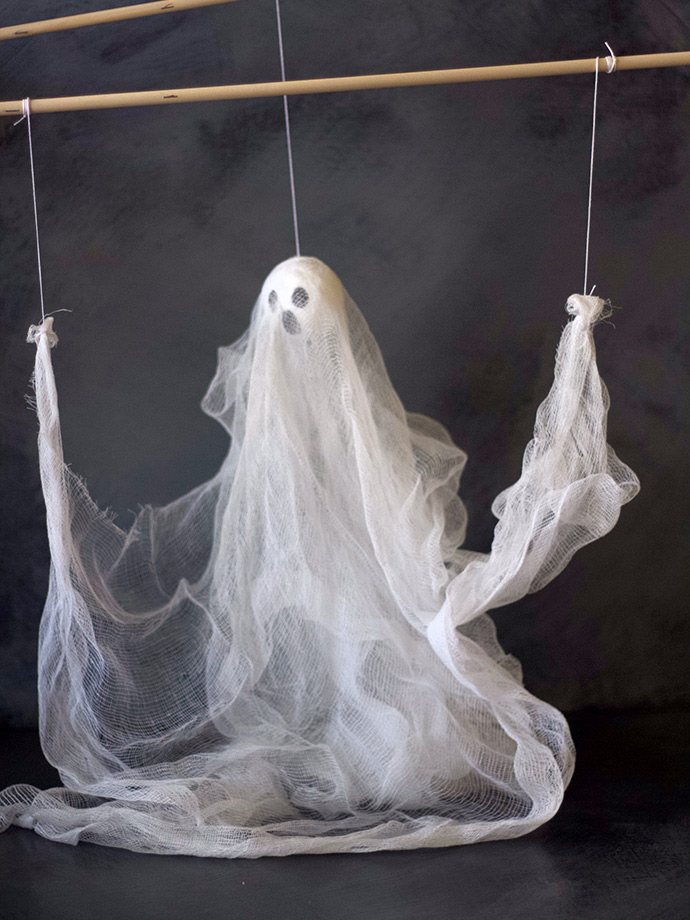 Boo! Halloween is right around the corner so today we're making this super simple ghost puppet using cheesecloth and just a few other supplies. They're seriously easy and so affordable to make – these would be a great activity to do with kids at a Halloween party this year! Make a whole bunch of them and they're ready to fly, dance, and spook around the house. See the video and full written instructions below!
Cheesecloth
Smooth styrofoam ball
Black permanent marker
Two dowels or skewers
Scissors
String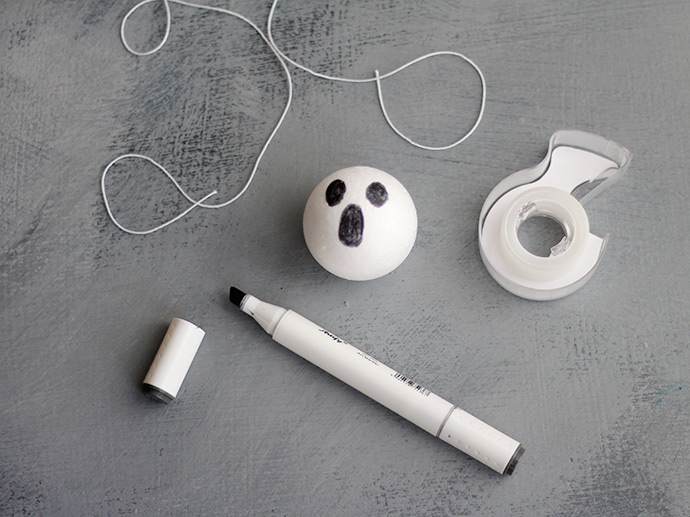 Step 1
Start by using a black marker to draw a spooky face onto a styrofoam ball. Then cut a piece of string (keep it nice and long for now) and tape it to the top of the styrofoam head.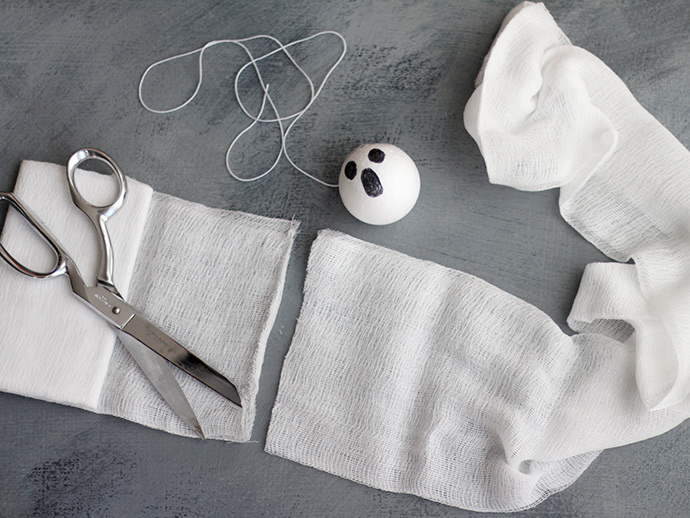 Step 2
Unfold your cheesecloth a little bit and cut two equal pieces. You can adjust the size of these depending on how big you want your puppet to be.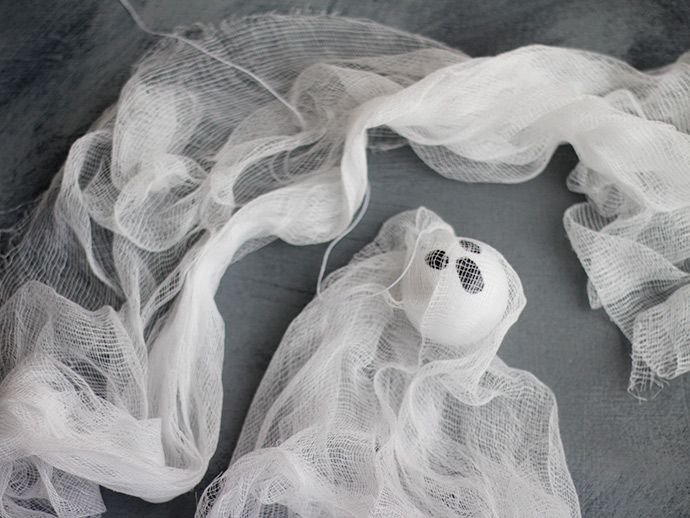 Step 3
Unfold the two pieces of cheesecloth so that they're each just one layer thin. Find the approximate center of each piece and thread the first one through the end of the string so that it is sitting on top of the styrofoam head, forming a ghost!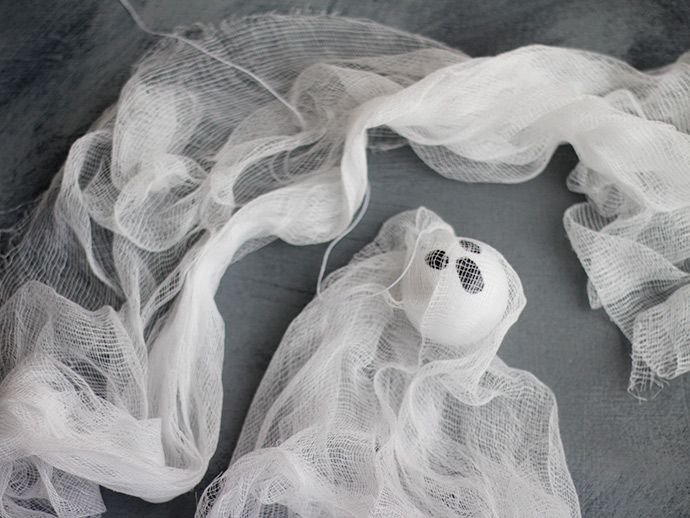 Do the same with the second piece of cheesecloth.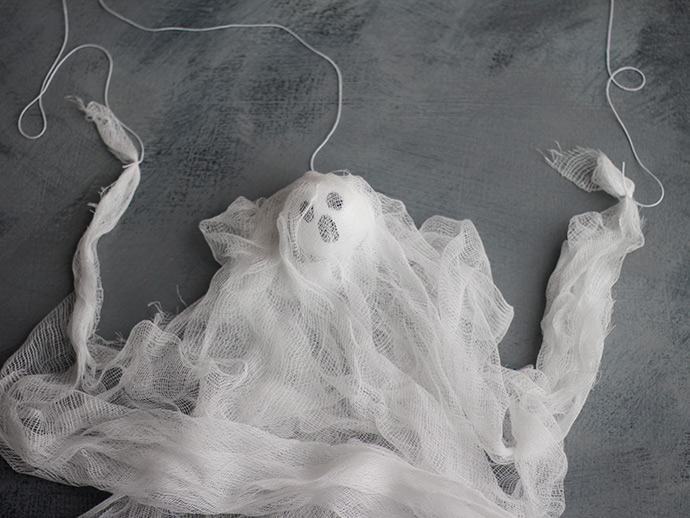 Step 4
To make the hands, cut two pieces of string (again keep them long for now, you can trim them later). Pinch two corners of the ghost cheesecloth taking from the top layer only – the bottom one will stay down so that the ghost will still have a full-looking body – and tie the end of each string to each, forming two hands.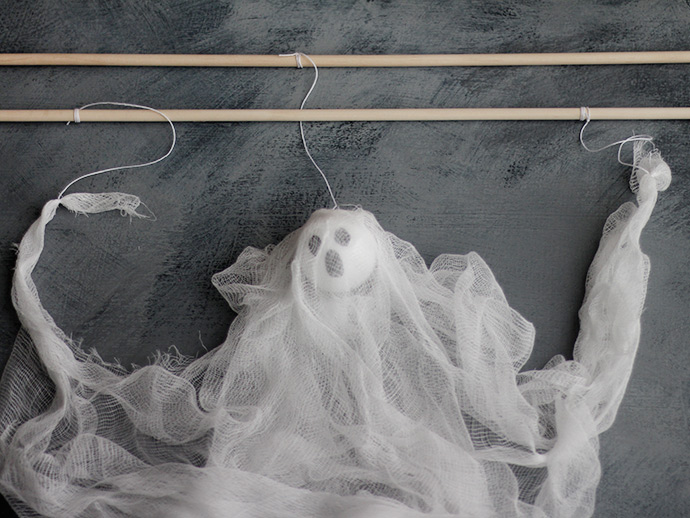 Step 5
Finally, tie the two hand strings onto one wooden dowel and the head string onto a separate wooden dowel. Keeping them on separate dowels allows you more control when operating him.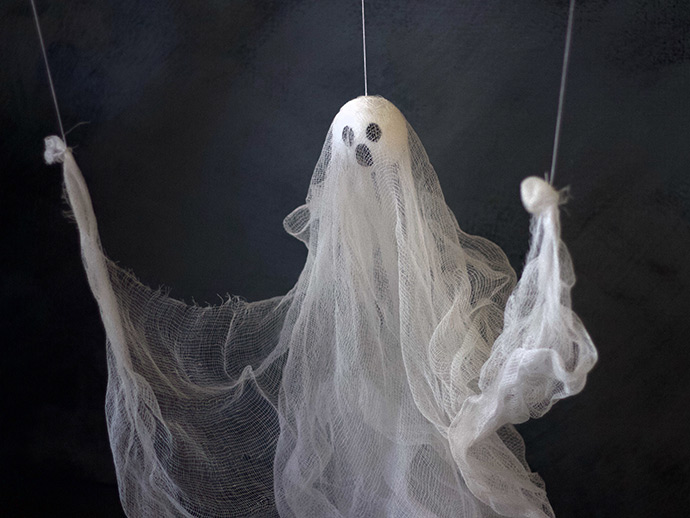 Your ghost puppet is ready to go! Make a whole team of ghosts and have them spook around the house all together!
Looking for even more Halloween puppets? Check out these retro-inspired hand puppets, this skeleton marionette, and this scarecrow pasta puppet! Or have fun with coloring AND puppets with these playful puppets!
Creative direction by Handmade Charlotte
Video and photography by Caroline Gravino