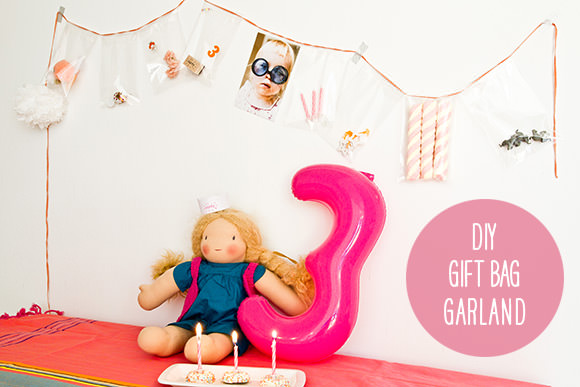 What could be more lovely than a garland filled with little treasures? Kick off the weekend with this fun craft project from our latest contributor Véronique of Pichouline!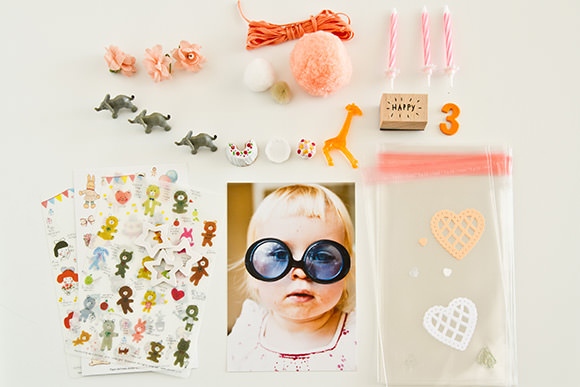 Materials
Cellophane bags (available from most craft and party supply stores)
Treasures for the garland (pictures, sweets, whatever you like)
Ribbon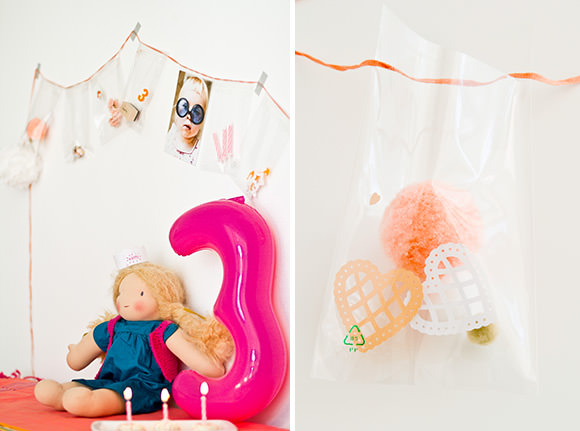 Step 1
Before you start crafting, thing about the message you want to share with your garland. Place the treasures you chose inside the cellophane bags. If you don't have cellophane bags, you can make your own using transparent film.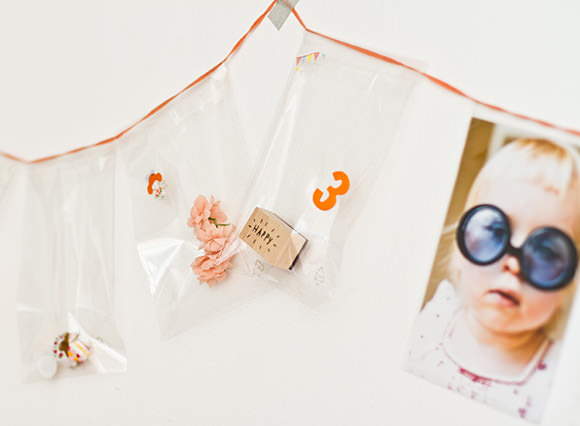 Step 2
Before you seal the bags, insert the ribbon between the closure of the bags.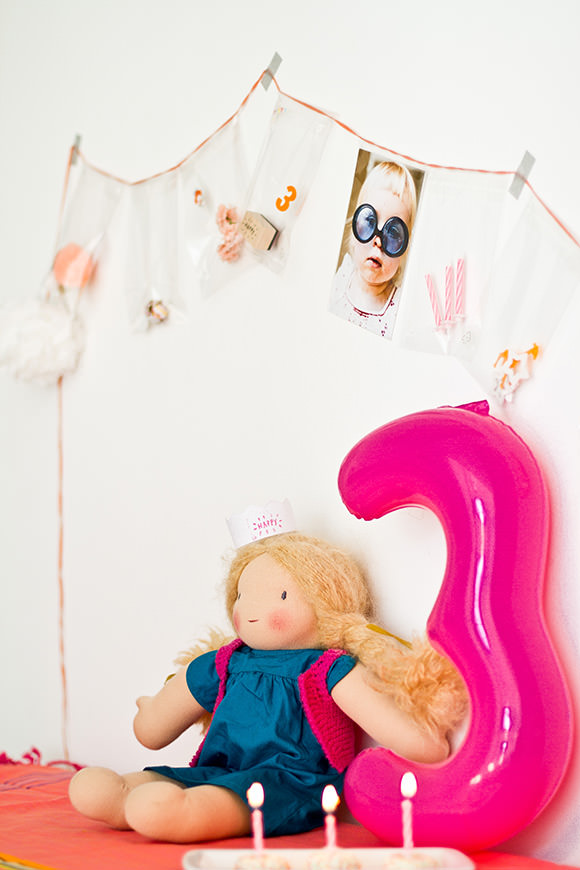 Step 3
Hang your message bag garland on the wall.