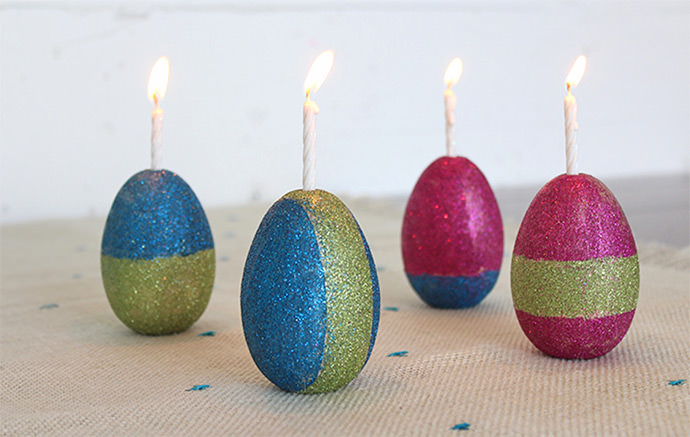 Make glitter Easter eggs that double as candle holders in three easy steps!  Darby Smart sends creativity directly to your door and we are super excited to be collaborating with them on this DIY Glitter Easter Egg Kit.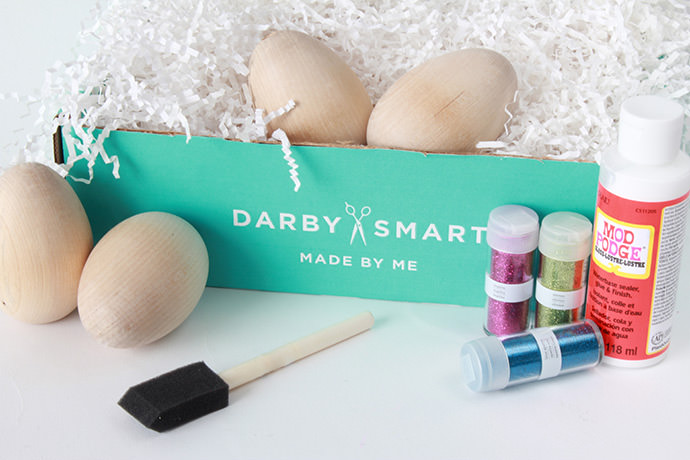 Included in the Kit
4 Wooden Eggs (3.25″ tall)
Martha Stewart Fine Green Glitter Trio
Mod Podge
Foam Brush
DIY Instructions
First, jump over to Darby Smart  and order all the supplies you will need for this super hippity hop tutorial. Next, open your blue chevron box of happiness and find your nearest table to spread out the package of high quality craft supplies.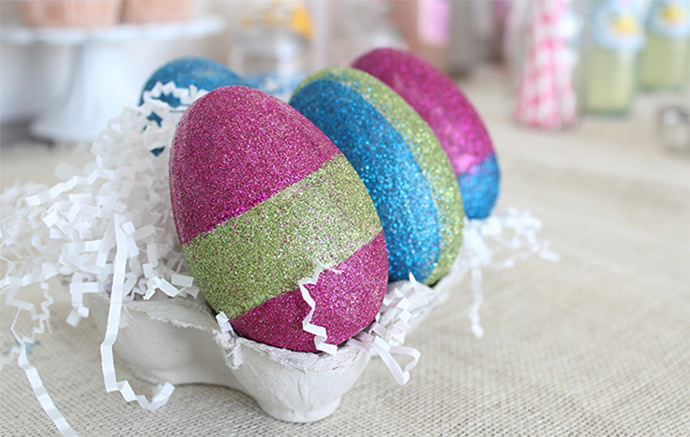 After your done drooling over the gorgeous wooden eggs and glitter follow the easy instructions to complete your project. Last but not least, create a fun table scape with your latest handmade sensation and share it with us in the Darby Smart Show Room.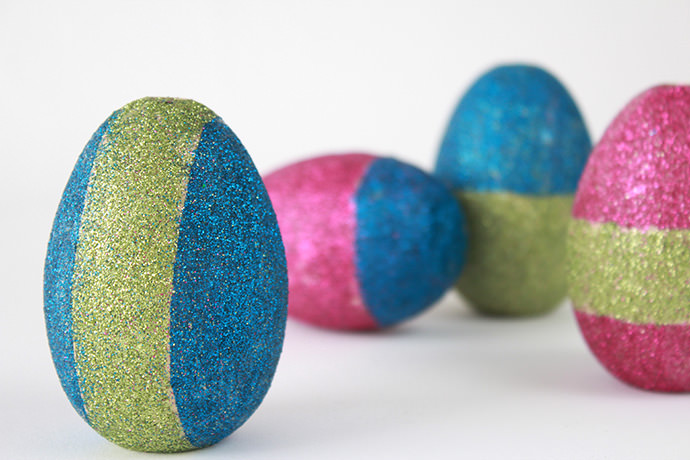 Join the coolest craft club n the planet  ( we love clubs) and sign up to have hip and fresh projects delivered to your door every month. Visit Darby Smart to get started!