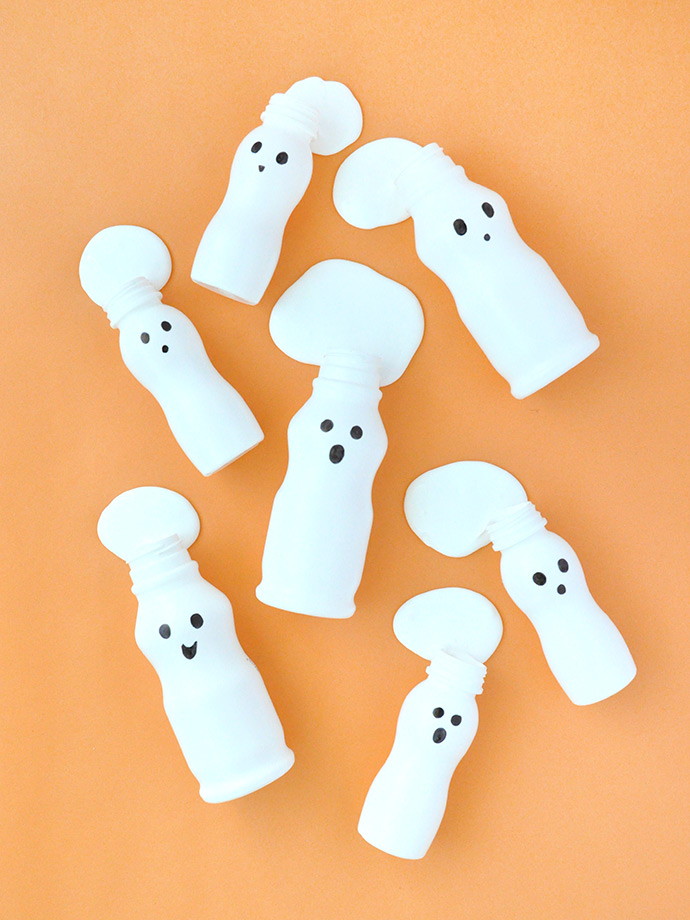 I ain't afraid of no ghost! This Halloween, repurpose empty plastic yogurt bottles into these spooky ghost slime party favors! It won't take long at all to save up a whole bunch of these yogurt bottles – most drinkable yogurt bottles have plastic wrap labels so all you have to do is cut it away to reveal the blank bottles underneath.
Make sure to keep the lids for the bottles so that you can keep your ghost slime gooey all October long! This is a great activity for a Halloween party and a fun candy alternative for loot bags too! Keep reading for the full Mod Podge slime recipe.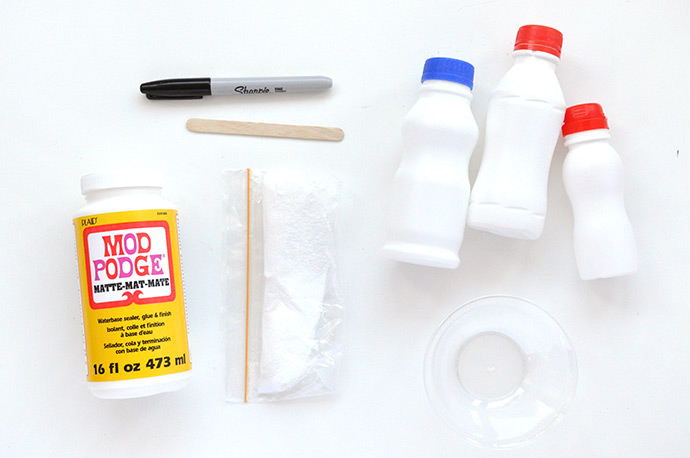 Borax
Popsicle stick
Mixing bowls + measuring cups
Empty plastic yogurt bottles
Black permanent marker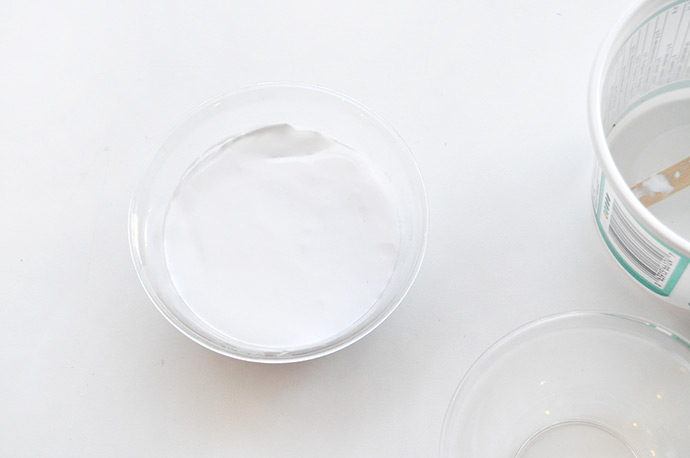 Step 1
Mix up your slime! In one bowl mix together 1 Tbsp of borax with 1 cup of warm water. In another put 1/2 cup Mod Podge Matte and add a few drops of Folk Art Acrylic Paint if you want to have colorful slime or leave as is for ghostly white slime. Pour the water mixture into the Mod Podge and stir. Remove the slime and knead with your hands to ensure it's well mixed and discard the extra water.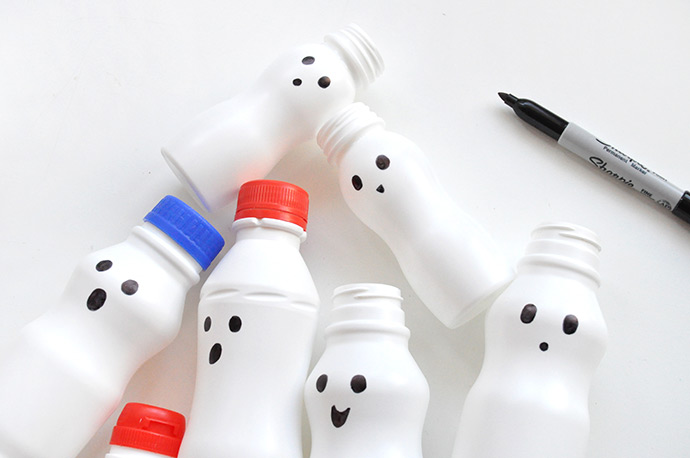 Step 2
Use a black permanent marker to draw spooky faces onto the empty yogurt bottles. Make sure your bottles all have lids or the slime will dry up! Put slime into each bottle and keep the lid on when not using.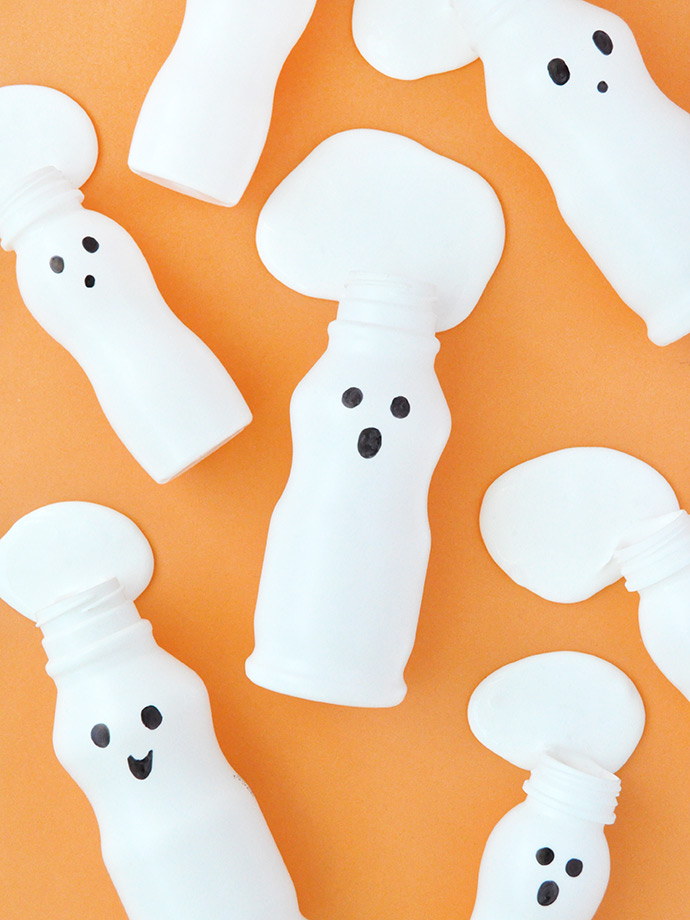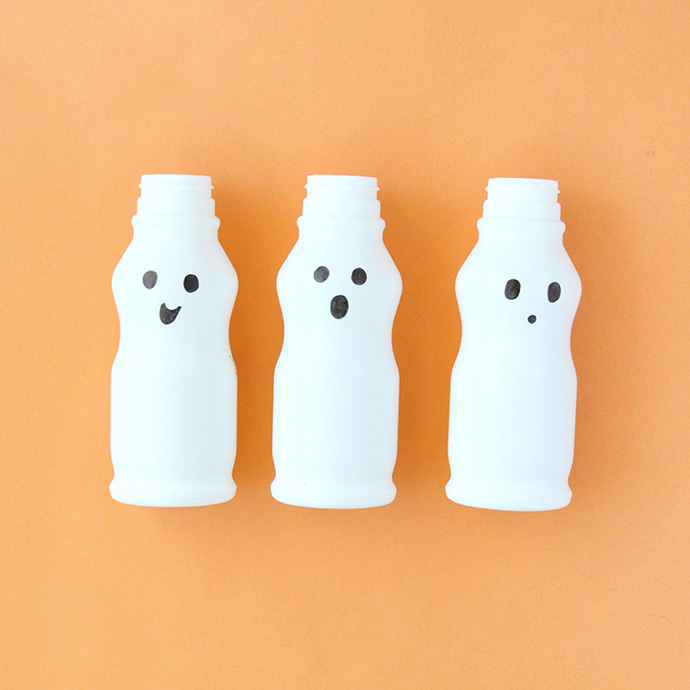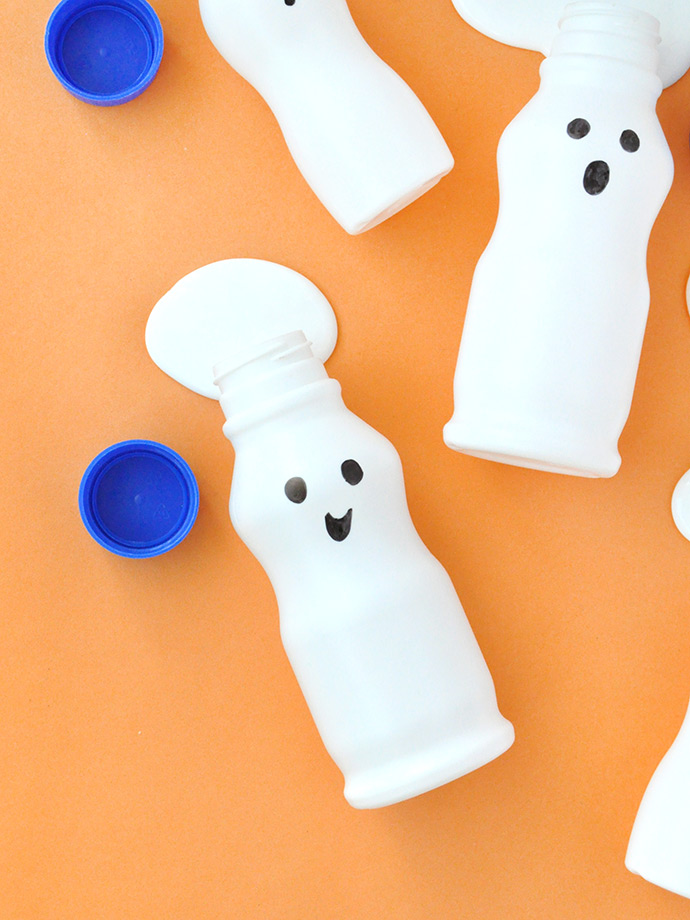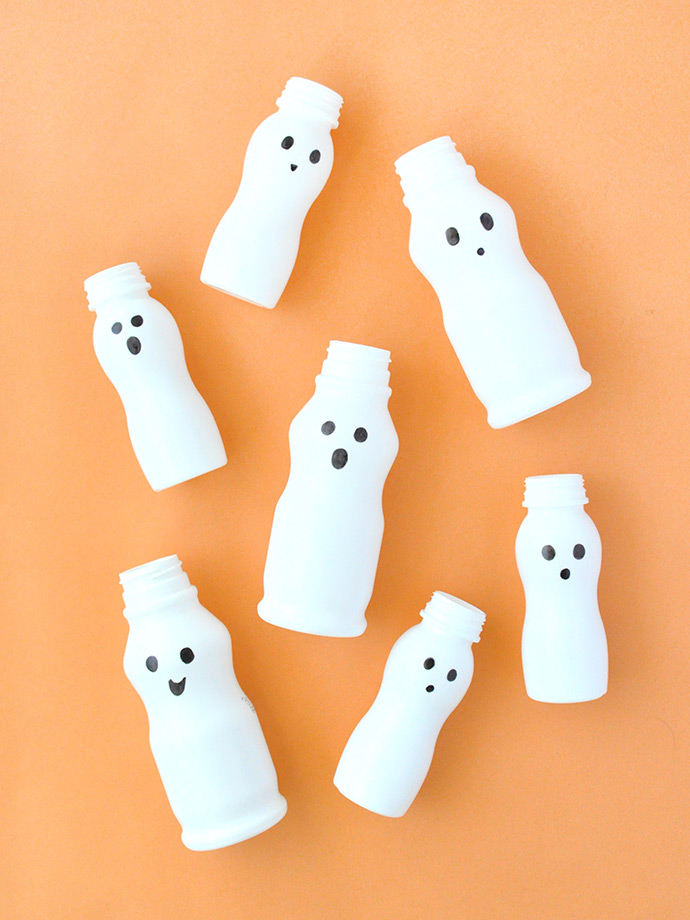 Happy Halloween crafting!!