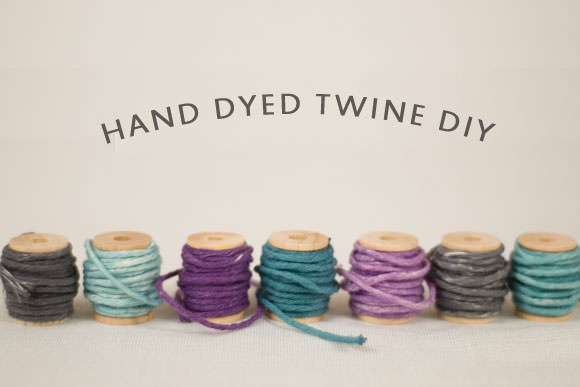 If you are anything like me, you simply can't get enough twine. Thick twine, thin twine, striped twine, and colorful twine… Thankfully, I have figured out a way to hand dye cotton twine.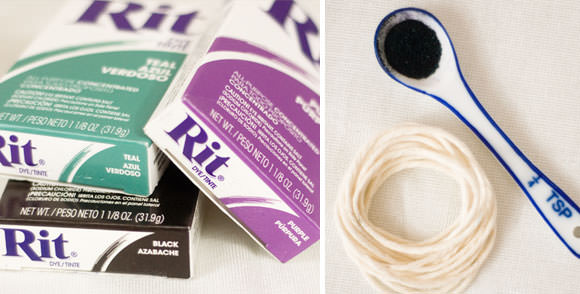 Materials
Rit fabric dye powder in your color of choice
Cotton twine
Water
Glass jar
Measuring spoon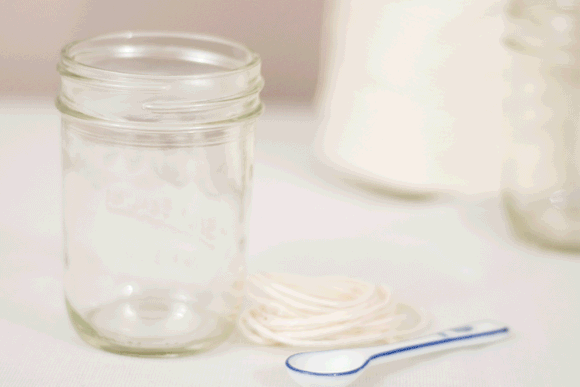 Step 1
Add water to your jar. Measure out and mix in your fabric dye. The more you use, the darker the color. I used approximately 1/8th of a teaspoon per 1/2 cup water for my lighter colored twine. For the darker twine, I used 3/4 teaspoon per 1/2 cup water.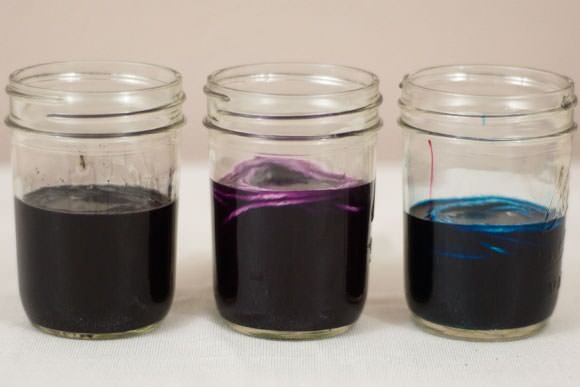 Step 2
Add the cotton twine and stir into the dye mixture.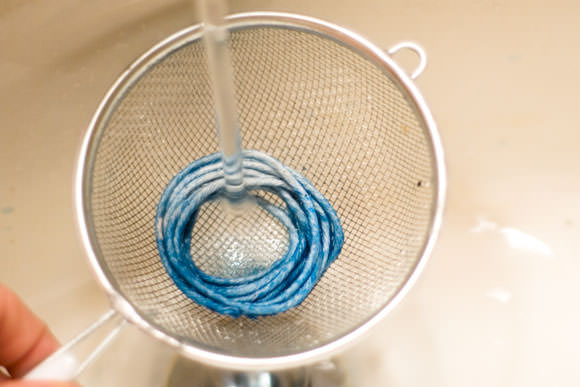 Step 3
Wait at least 5 minutes. After your cotton has been dyed, rinse the twine in cold water to set the color. Lay the twine out to dry. Once it has completely dried, use it to tie up a pretty package or roll it up on a spool.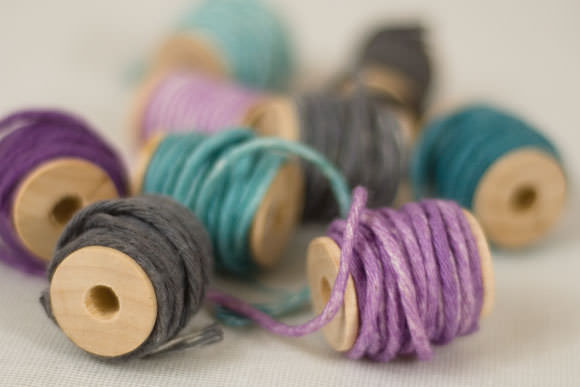 The possibilities are endless. I am planning on gifting a little array of twine to my dearest friends this holiday season!