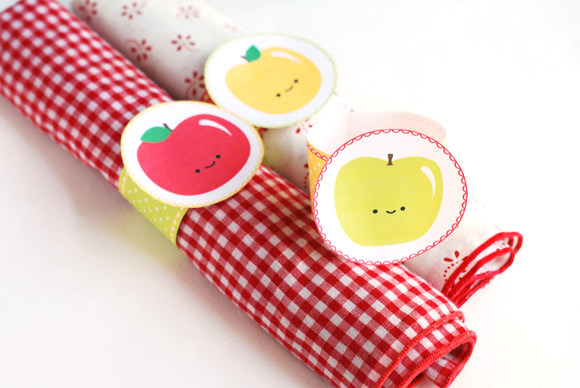 Whether you're serving up a yummy pot of soup or packing up a picnic for the park, napkin rings are a fun way to dress up your table (or blanket!). These happy apple rings are easy to put together and perfect for getting the kids involved in meal preparation!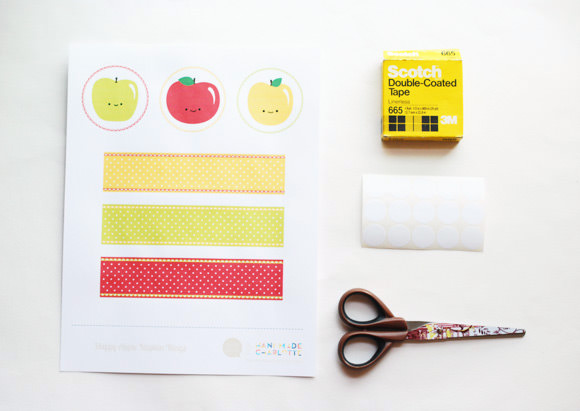 What You Need
Printable happy apple napkin rings template (download here)
Double-sided tape
White dot stickers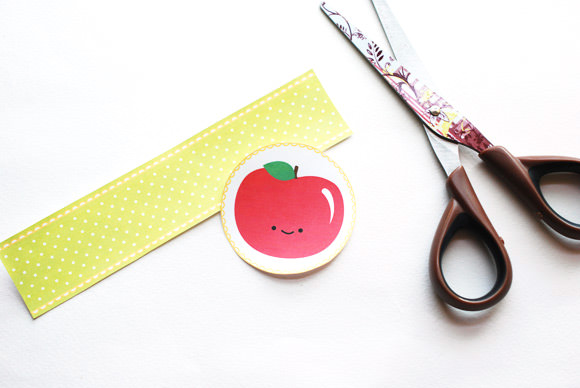 Step 1
Cut out the strips and apple stickers from the printable template. If you're making these with kids, let them cut out the pieces, and don't worry too much about perfection!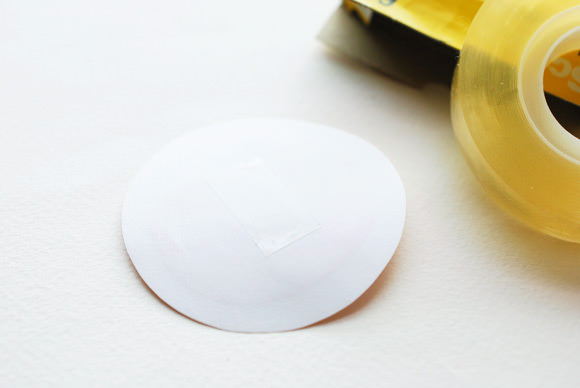 Step 2
Place a piece of double-sided tape on the back of each apple circle.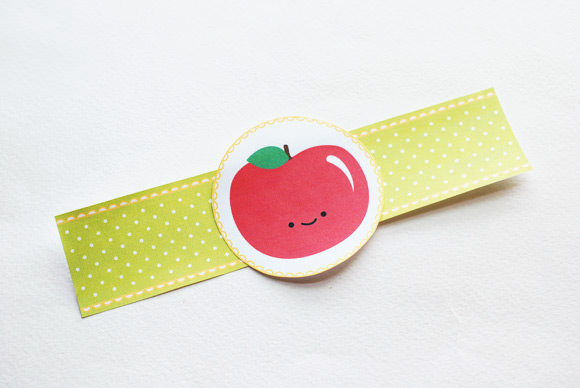 Step 3
Stick an apple in the center of each strip.
Step 4
Wrap the strip into a ring, overlapping the ends by about 1/2″. Then hold the ring in place with a sticker dot.
You can easily adjust the size of the ring at this stage to fit your rolled napkin, or wait and add the sticker dot after you wrap it around the napkin.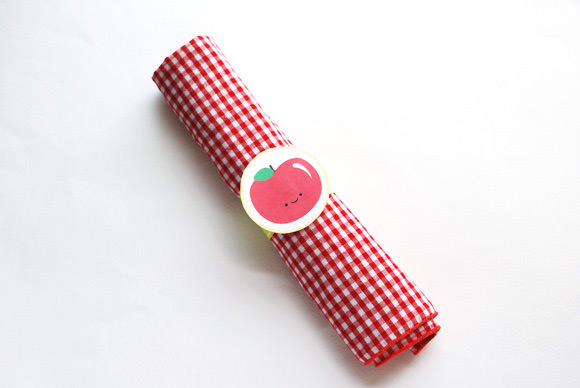 Step 5
Slide the rings around your rolled napkins and get ready to sit down to a cheery meal!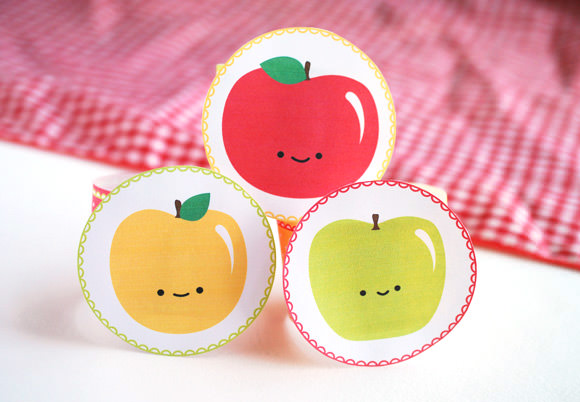 Bon appétit!