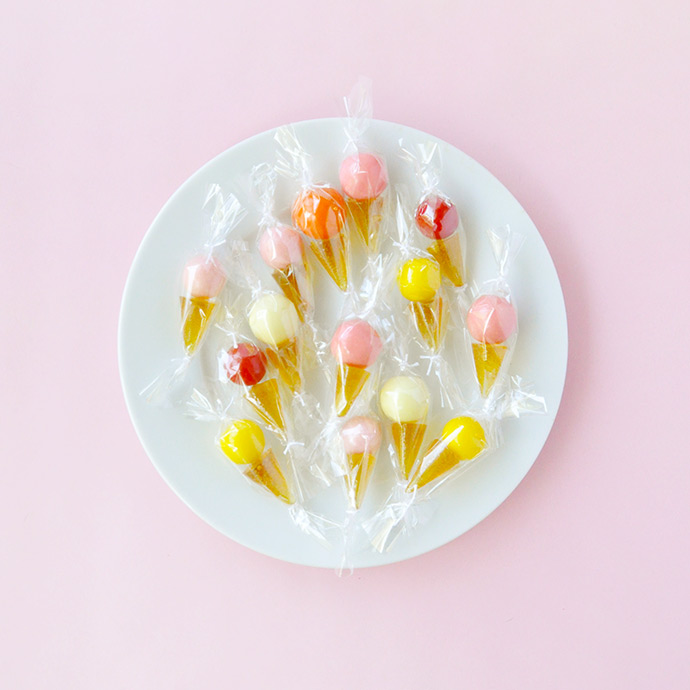 We scream for ice cream!! If you have a sweet tooth, this project is for you. Today we're playing with sugar and making these DIY mini ice cream hard candies! Making hard candy from scratch is not as hard as you might think, and if you're still not convinced take a look at some of the adorable silicone moulds available! There are SO many to choose from that it's easy to become overwhelmed with the possibilities.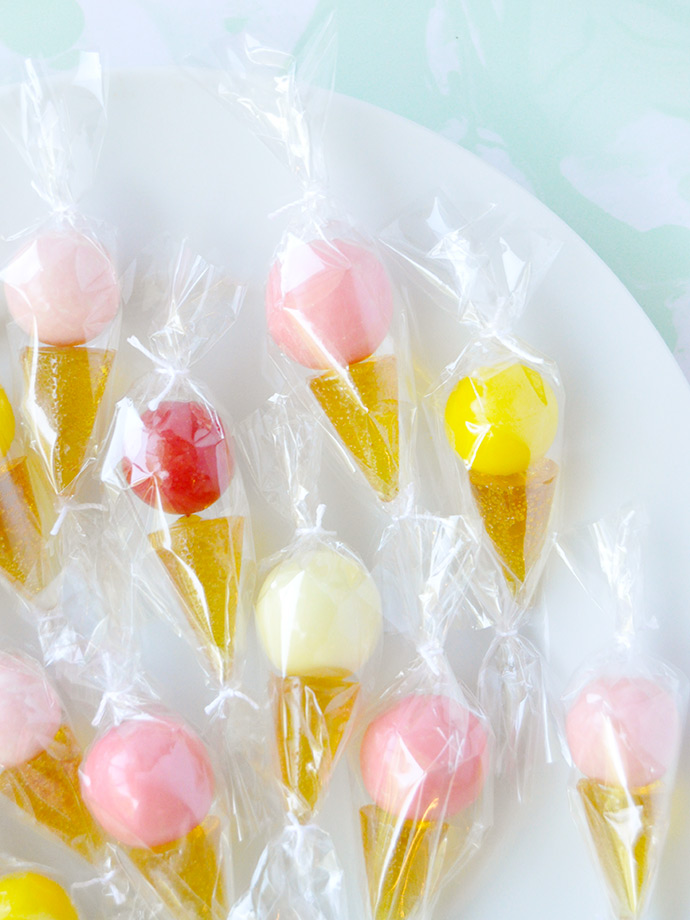 We're keeping it fairly simple today by making these mini ice cream cones from scratch and combining them with colorful gum balls for these playful ice cream candies. Keep reading to see how to make them yourself!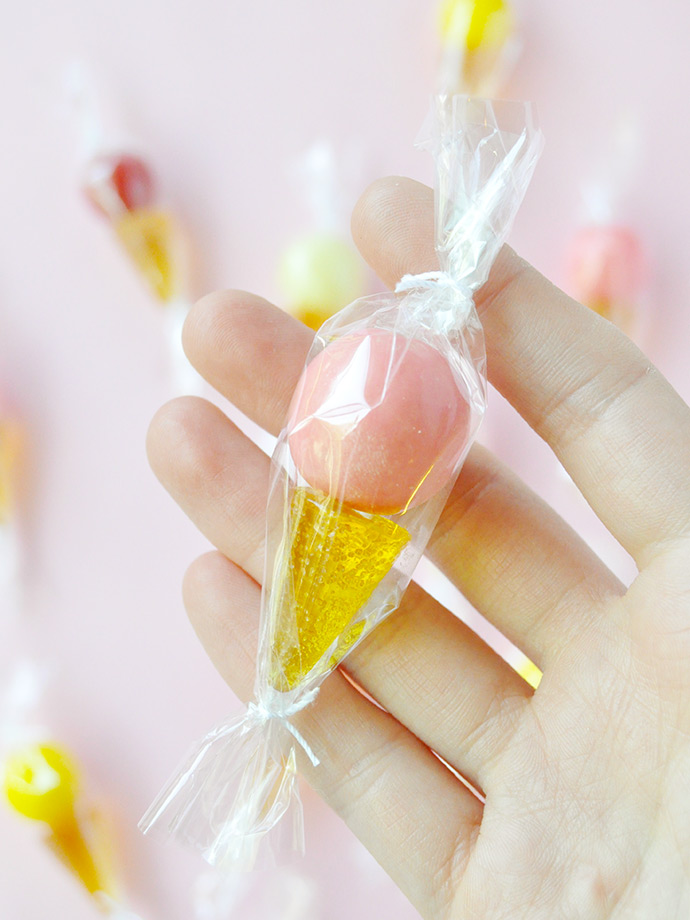 Bubblegum / round candies
Cellophane
String
Scissors
Non-stick spray
Tin foil
Candy thermometer
Large glass measuring cup (4 cups is ideal)
2 cups sugar
3/4 cup water
2/3 cup light corn syrup
Food coloring
Flavoring (optional)
For these mini hard candy ice cream cones, we followed the recipe and instructions listed on Chica and Jo's amazing How to make hard candy post. If you've made hard candy from scratch before, then your favorite recipe will work too but if you're a beginner and looking for some crazy helpful tips and tricks, this post is a must-read.
Follow the recipe and instructions until your candy is poured and set into the mini cone moulds. Once hardened, gently squeeze the bottom of each cone to release it upwards from the cavity. It likely will have an oily coating from the non-stick spray. You can leave this as-is for now, gently wipe away with paper towel, or coat with icing sugar as described in the recipe post.
To assemble the ice cream cones, cut a small piece of clear cellophane and place a candy cone and a piece of bubblegum on top. Roll the cellophane around the two pieces of candy and twist the ends. Use a short piece of string to tie each twist in place. Repeat for the remaining cones and voila! The perfect DIY candy for party favors, ice cream lovers, or just any old day. ;)