This post is sponsored by Warner Bros. Pictures.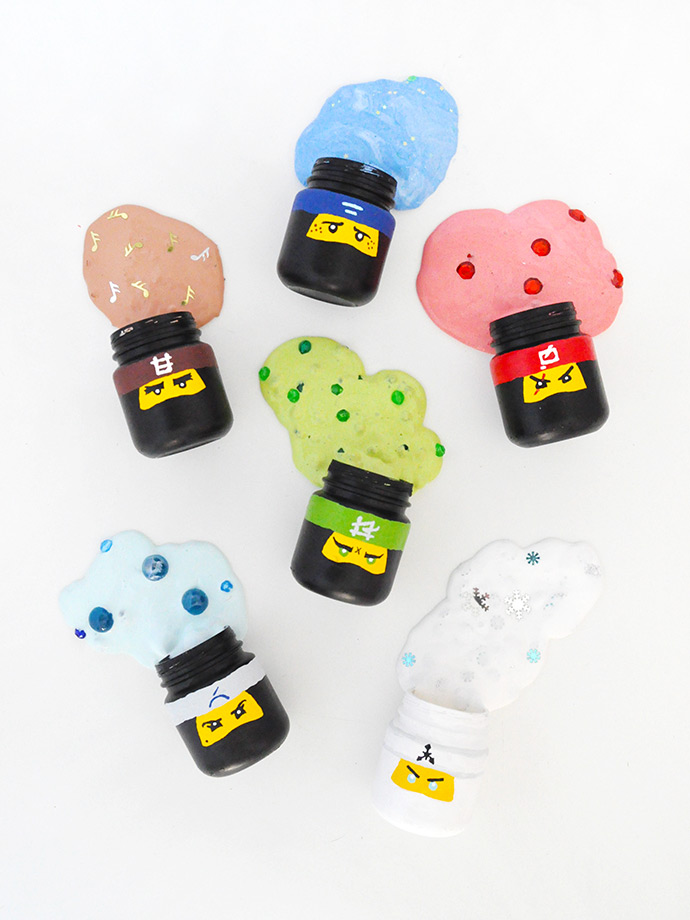 Are you as excited as we are for The LEGO NINJAGO Movie? We're big fans of anything and everything LEGO so we put our heads together (get it?) and crafted these DIY NINJAGO Movie slime recipes! We also like to call them "NINJA-GOO" for fun. :)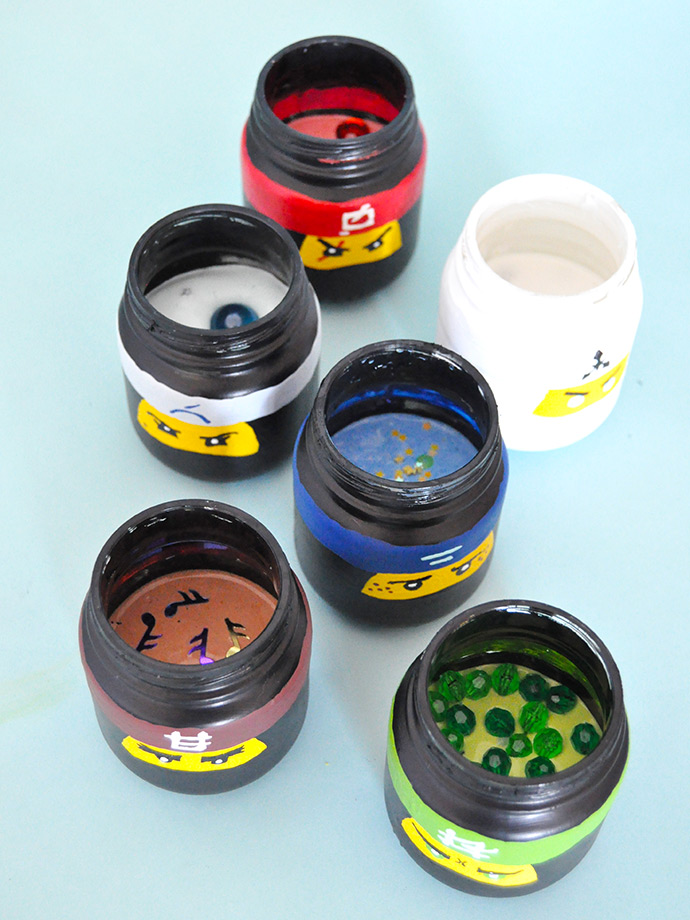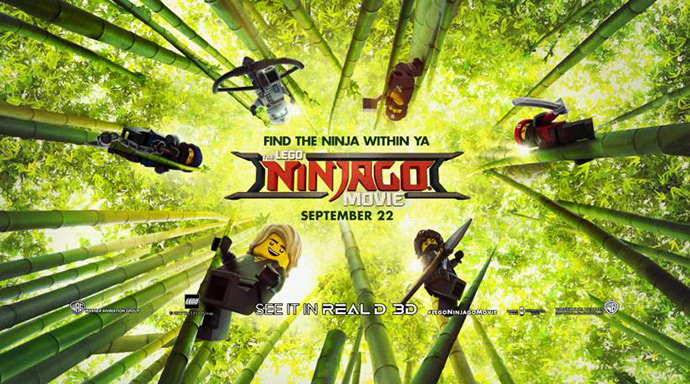 The great thing about slime is that it's totally customizable, which is perfect for making different slimes to match each of The LEGO NINJAGO Movie character's powers and personalities! For Lloyd, the Green Ninja, we use glow-in-the-dark paint and bright green beads. Keep reading to see the full how-to below – it's sure to keep you busy until the movie hits theaters September 22!
The latest animated adventure in Warner Bros. Pictures' LEGO® franchise, stars Dave Franco, Justin Theroux, Fred Armisen, Abbi Jacobson, Olivia Munn, Kumail Nanjiani, Michael Peña, Zach Woods, and the legendary Jackie Chan.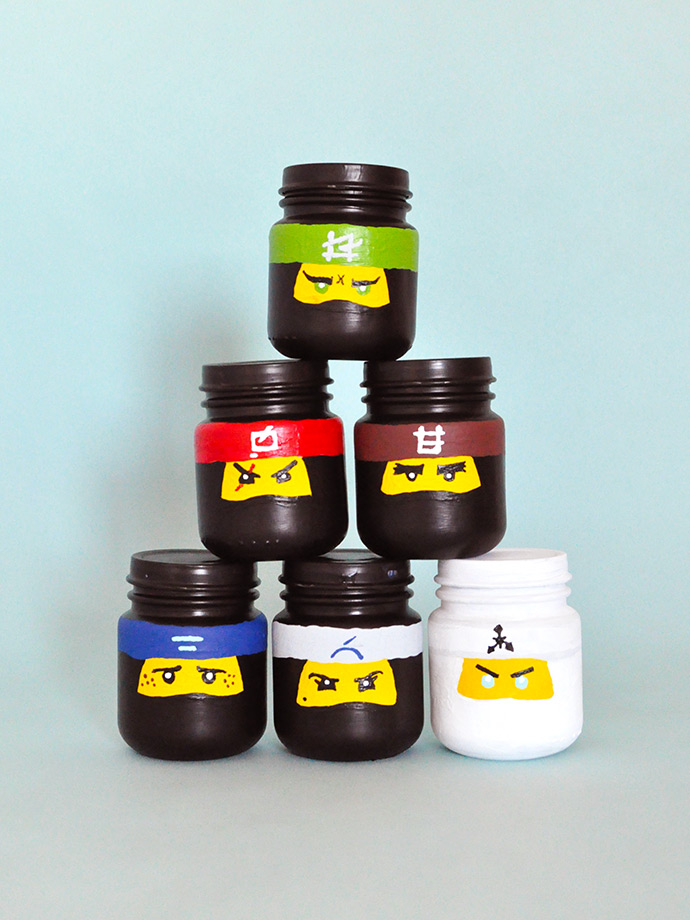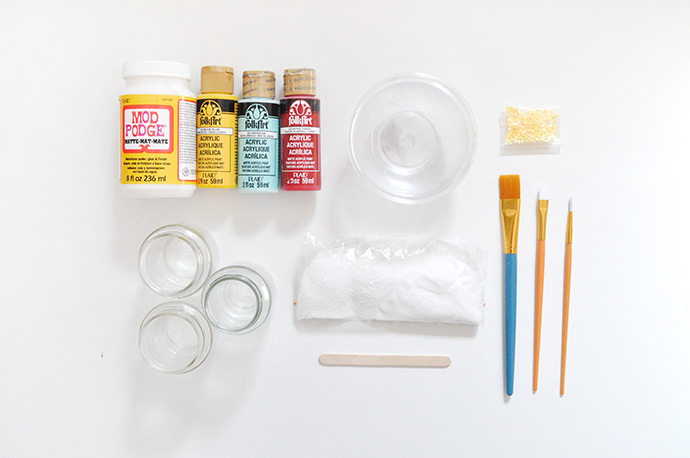 Empty baby food jars
Borax
Mixing bowls
Popsicle stick
Paintbrushes
Sequins, beads, glitter, etc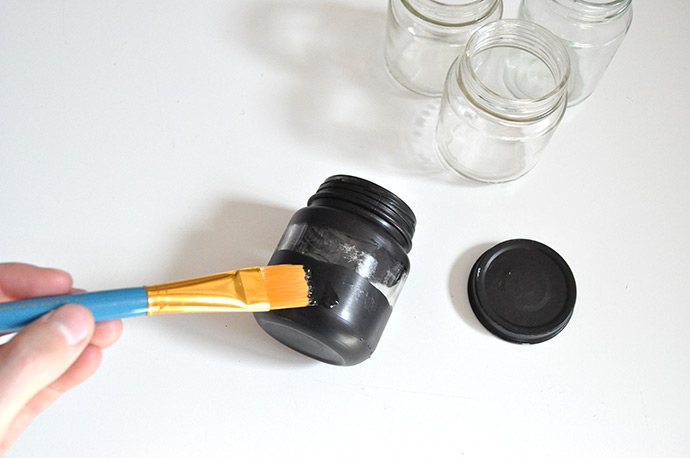 Step 1
Paint the outside of your baby food jars and lids black and let dry.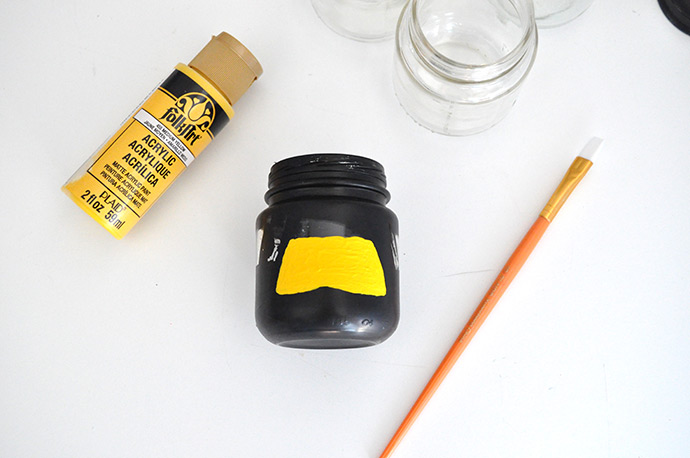 Step 2
Paint the yellow area of exposed face onto the jars – use the character page on The LEGO NINJAGO Movie official website as a helpful guide.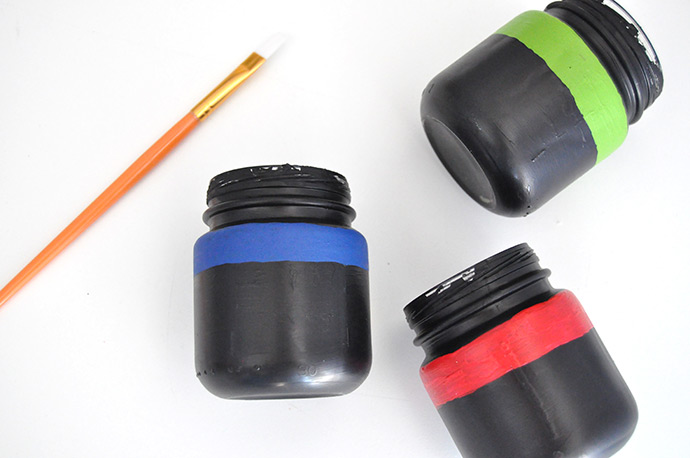 Step 3
Paint the colored head bands around each of the jars and let dry.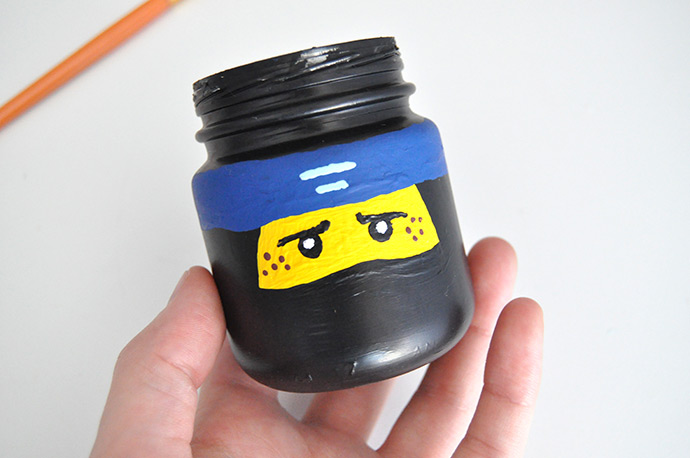 Step 4
Add on the details using a fine-tip brush or a toothpick if needed. Again, use the official website as a reference to make sure you get the details for each character. Let all your painted jars dry.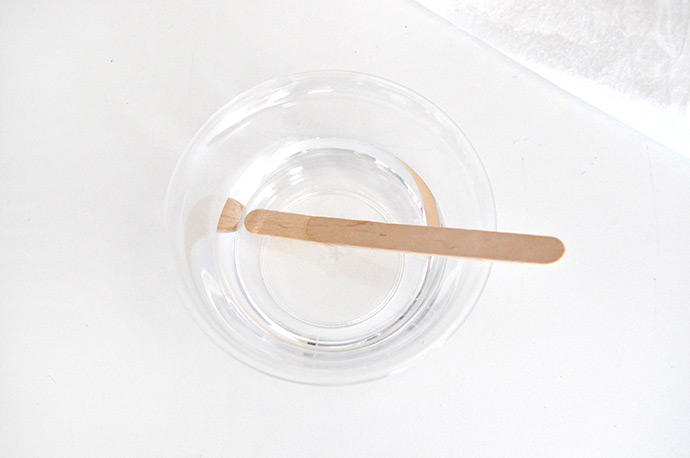 Step 5
Time to make slime! Add ½ cup warm water and ½ Tablespoon of Borax to a bowl and stir until dissolved.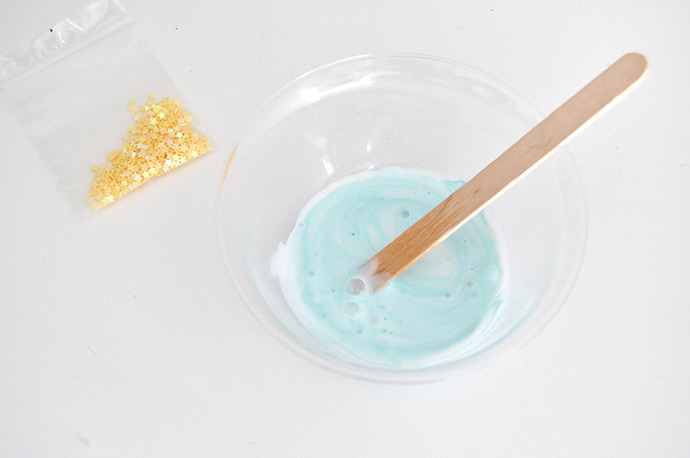 Step 6
In another bowl, mix ¼ cup Mod Podge Matte, a few drop of Folk Art Acrylic Paint, and whatever glitter or beads you like. We made the slime to match each character's powers and personality:
Lloyd: green glow-in-the-dark paint + green beads
Zane: blue paint + white glitter + silver and blue snowflake sequins
Kai: red paint + red gemstones
Jay: blue paint + electric yellow star glitter
Cole: burgundy paint + music note glitter
Nya: aqua paint + blue beads + blue marbles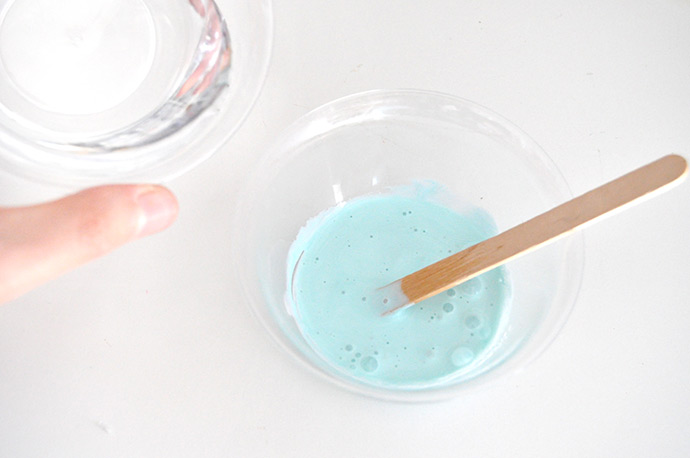 Step 7
Pour the water mixture into the Mod Podge mixture and stir to combine. Remove the slime and discard the excess water. Knead the slime in your hands until all mixed up.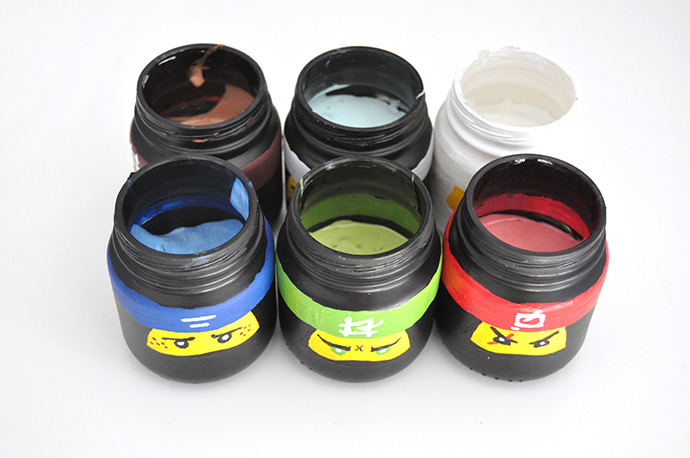 Step 8
Put the slime into the corresponding jar. Don't forget to put the lid on the keep the slime gooey!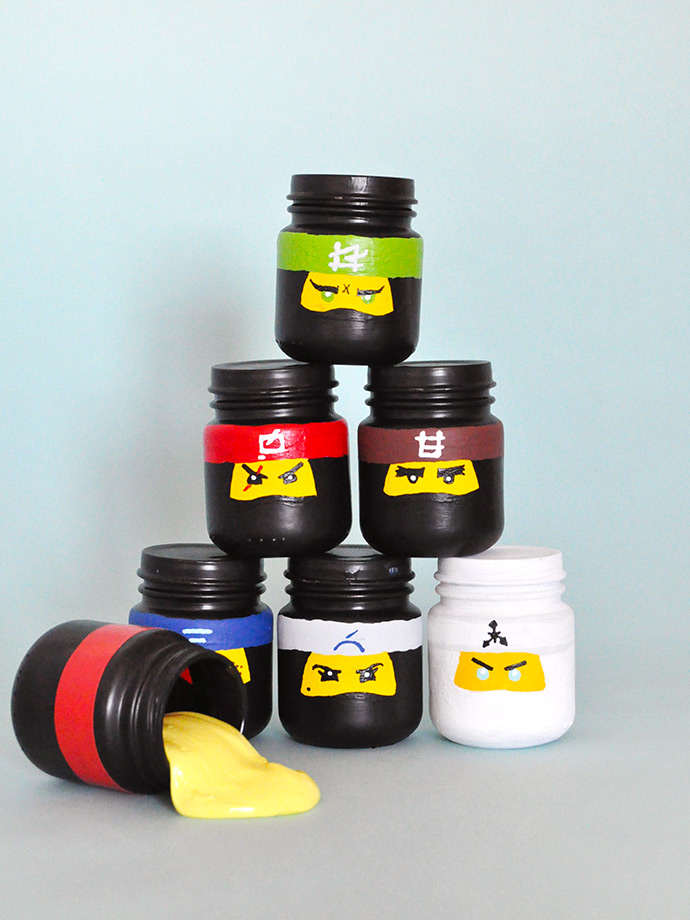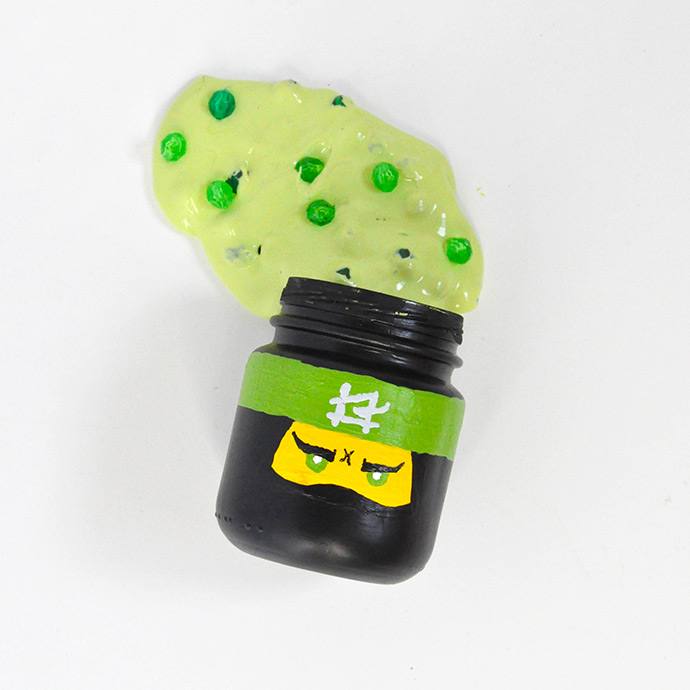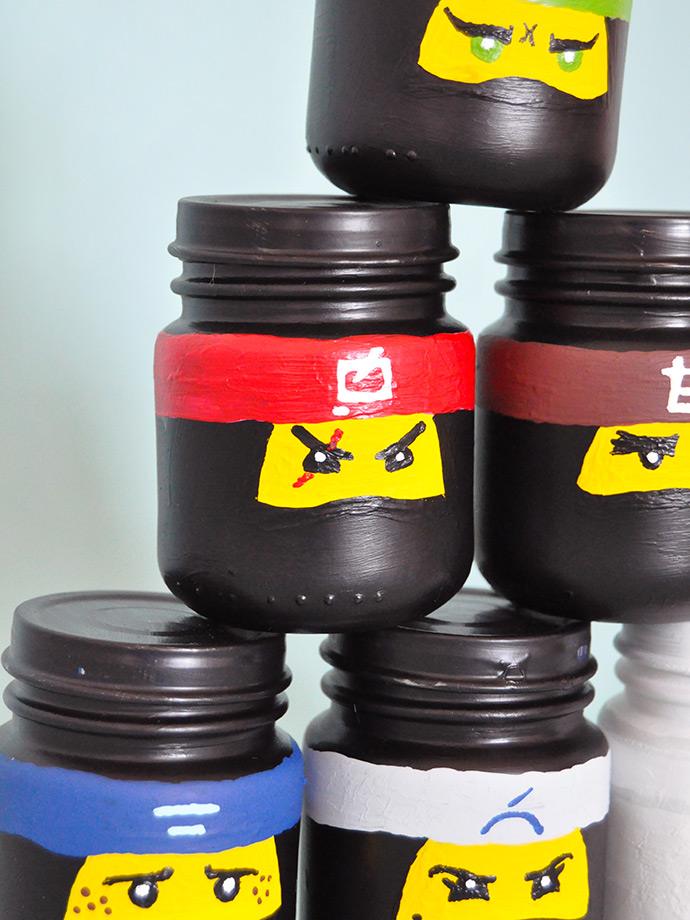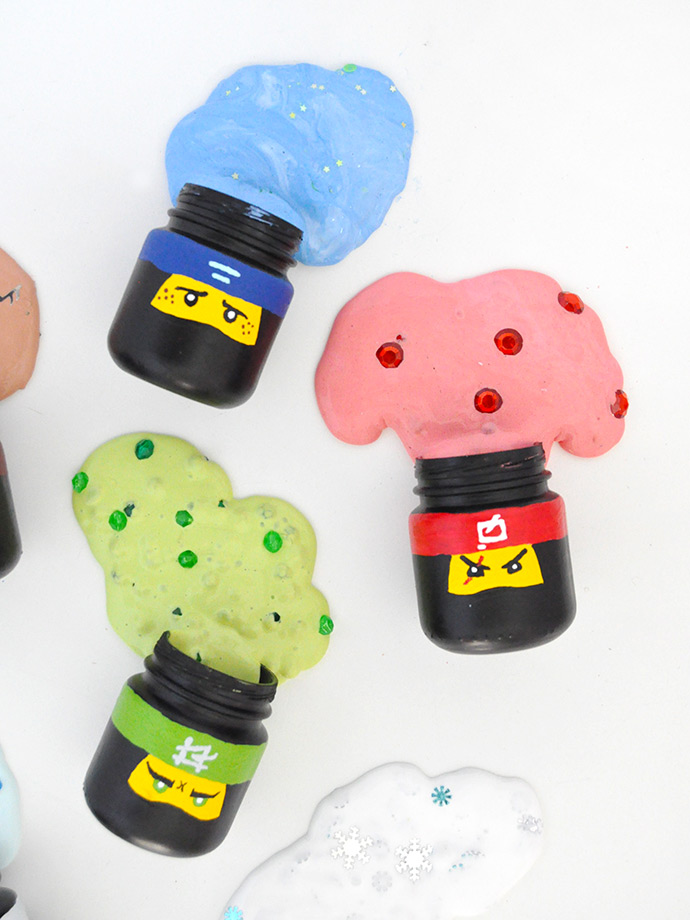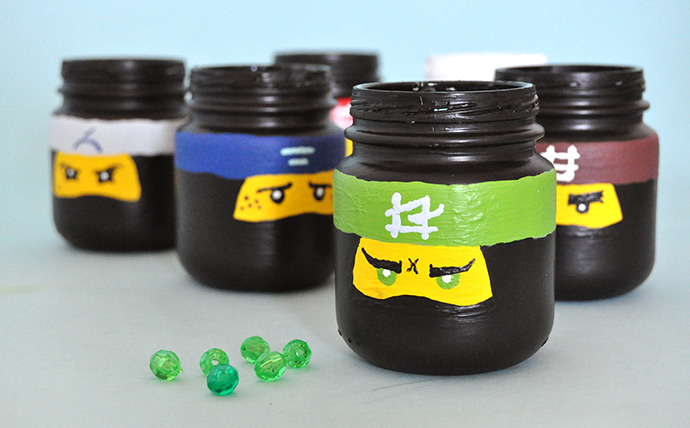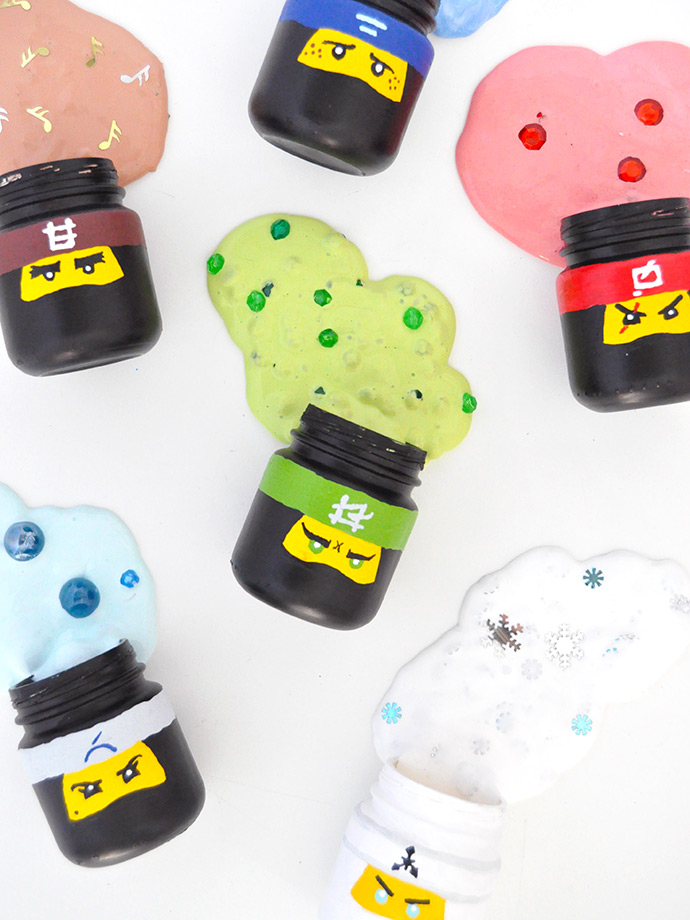 Check out the film's trailer below and then like The LEGO NINJAGO Movie on Facebook and follow along
on Twitter and Instagram for fun sneak peeks and more!