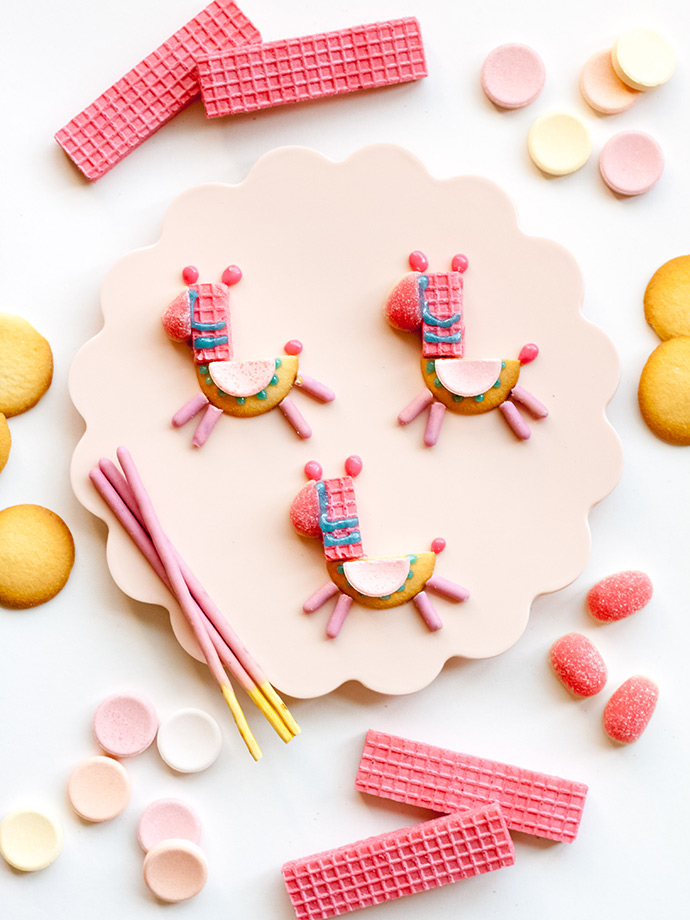 Llamas have been the "it" animal for a while now, and it's not hard to find them adorning notebooks, party supplies, clothing, pool floats, etc. When Handmade Charlotte posted these paper plate llamas, they were an immediate hit! Recently, I started thinking about how cute it would be to make some coordinating cookies inspired by the paper plate craft.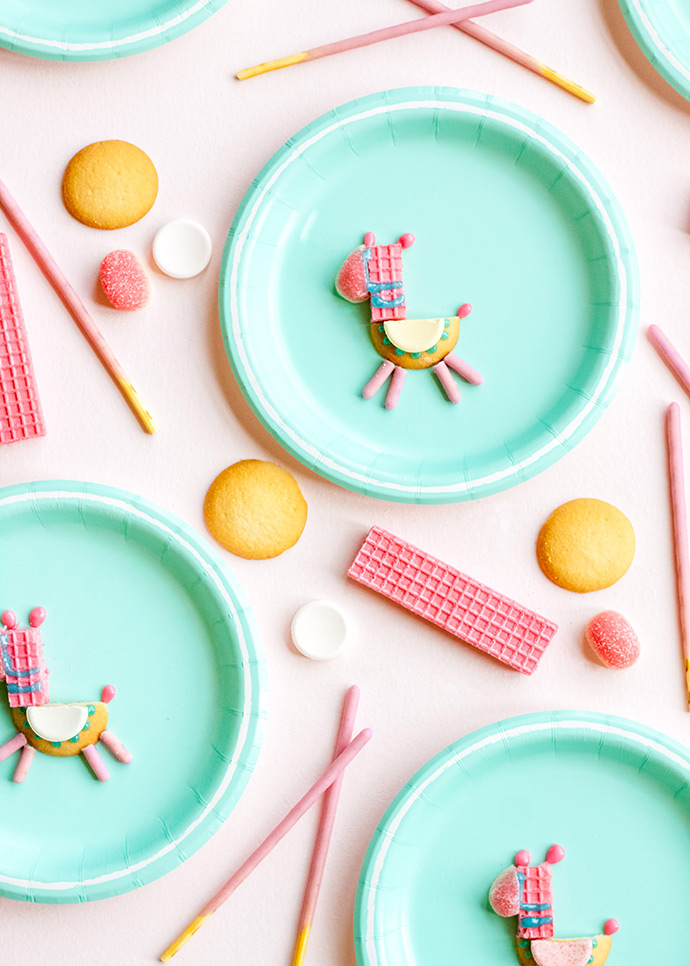 I gathered some candy, and played around until these little pink, strawberry-flavored llamas came to life. Now you can check "craft" and "snack" off your llama party-planning list! These could easily become horses, unicorns, giraffes or even reindeer, with a little bit of tweaking.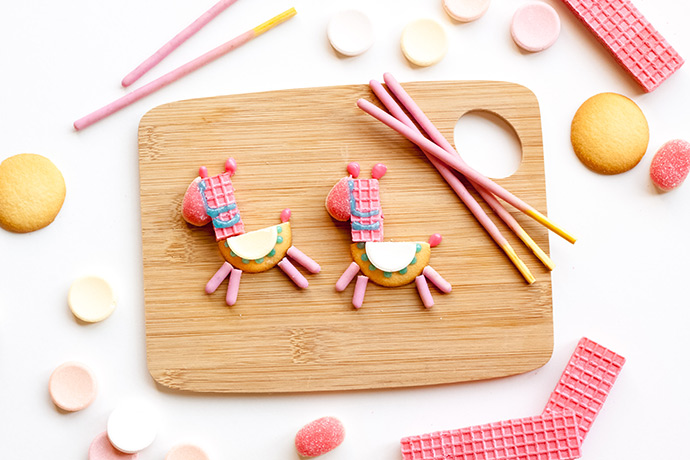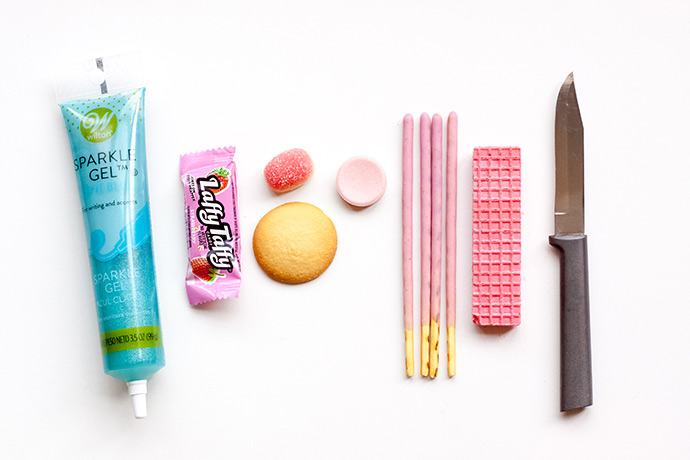 Vanilla wafer cookie
Giant Smarties candy
Strawberry Pocky (4 per llama)
Strawberry creme wafer cookie
Strawberry LaffyTaffy
Trolli Strawberry Puffs
Knife
Wilton Sparkle Gel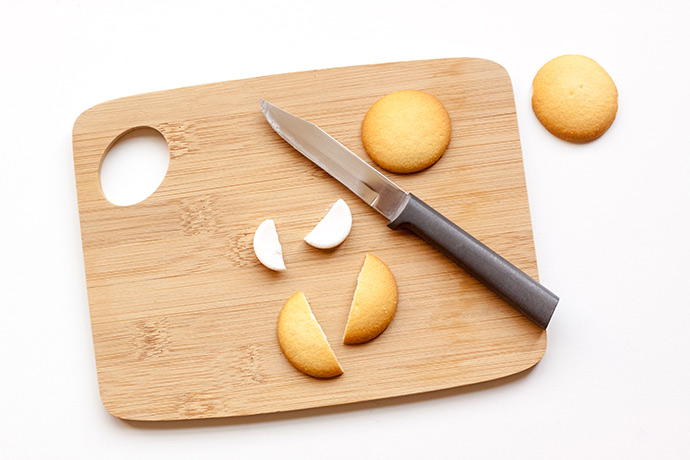 Step 1
Cut a vanilla wafer cookie and giant Smarties candy in half.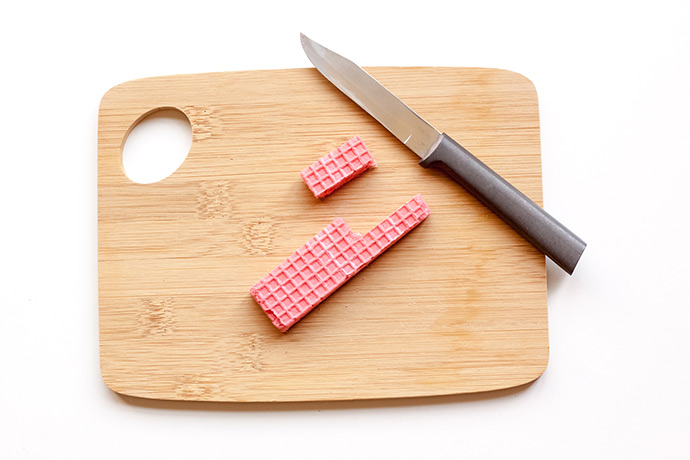 Step 2
Using the grid on a strawberry creme wafer cookie, cut a piece that is 3 x 6 squares.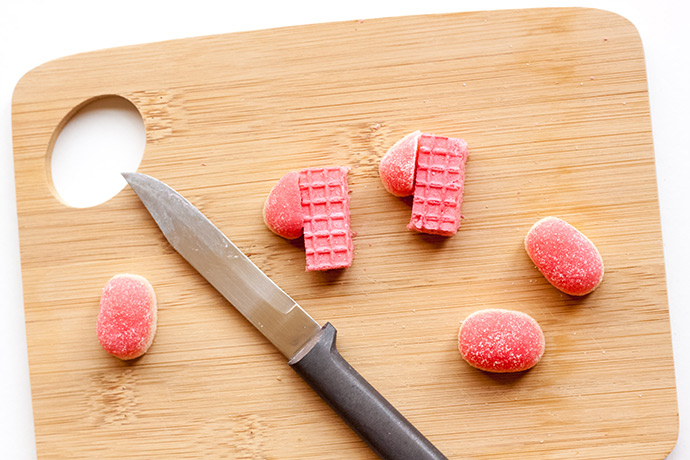 Step 3
Cut a Trolli Strawberry Puff in half diagonally, and attach the cut side of one half to the long edge of the wafer cookie piece. They stick together nicely once the puff is cut and the sticky inside is exposed.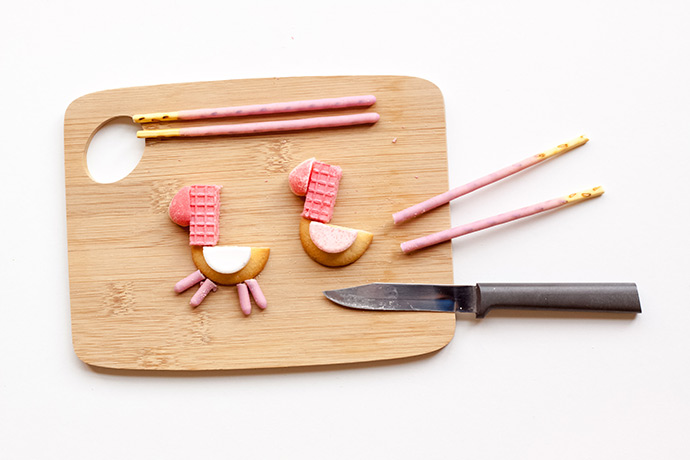 Step 4
Cut 5/8 inch tips off 4 Pocky sticks. Place your vanilla wafer cookie half at the bottom of the strawberry wafer cookie, and place the Smarties half on top of the vanilla wafer. Arrange the 4 Pocky pieces at the bottom of the vanilla wafer to look like legs. You may use frosting to attach all the candies, but I just arranged them on paper plates without officially attaching each piece.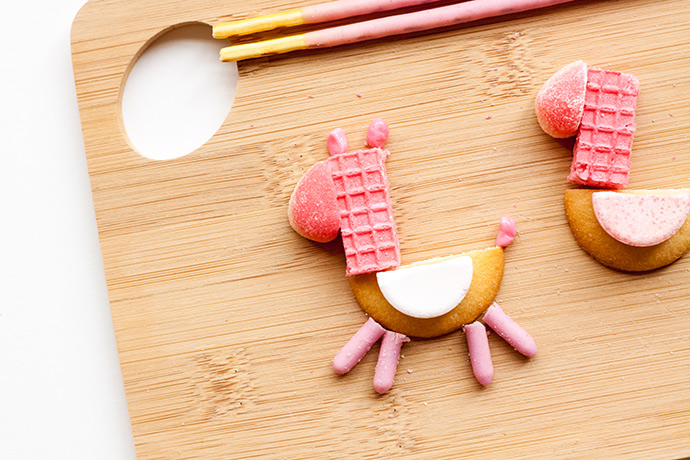 Step 5
Use small pieces of strawberry LaffyTaffy to create ears and a tail. Attach them to the llama.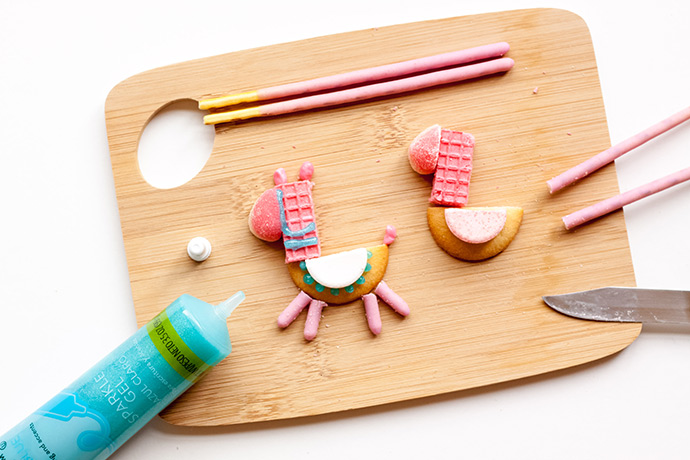 Step 6
Use sparkle gel to create a harness on the side of the face, and across the neck as seen in the photo. Next, squeeze out small dots at the bottom of the Smarties candy to look like a blanket on the llama's back.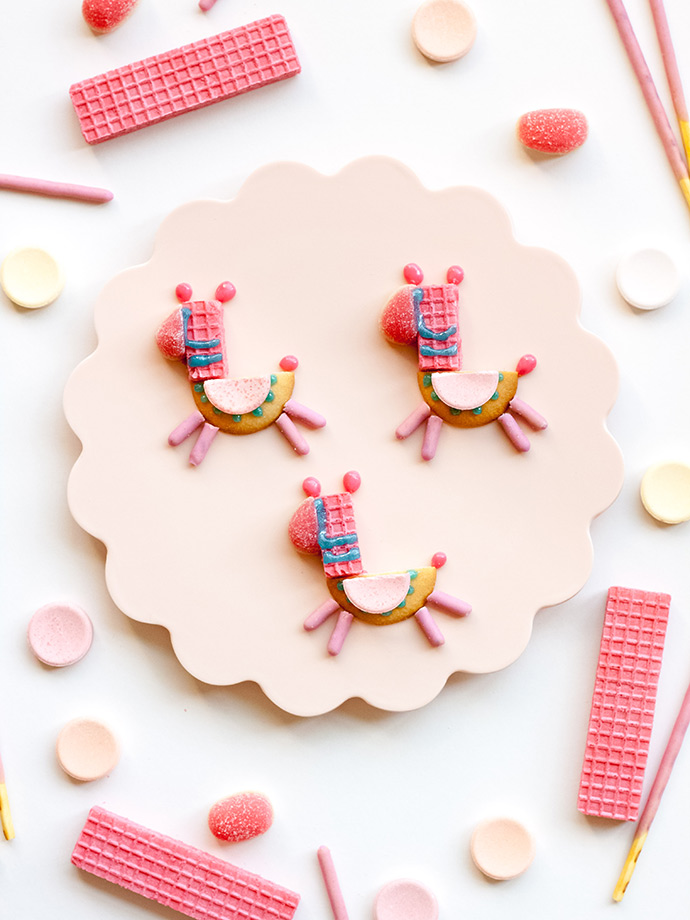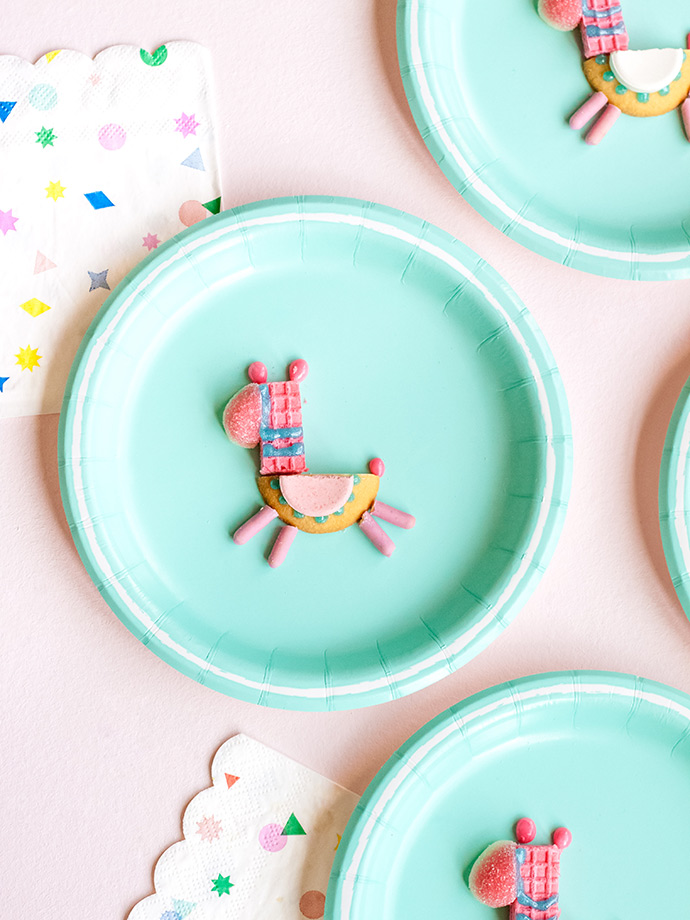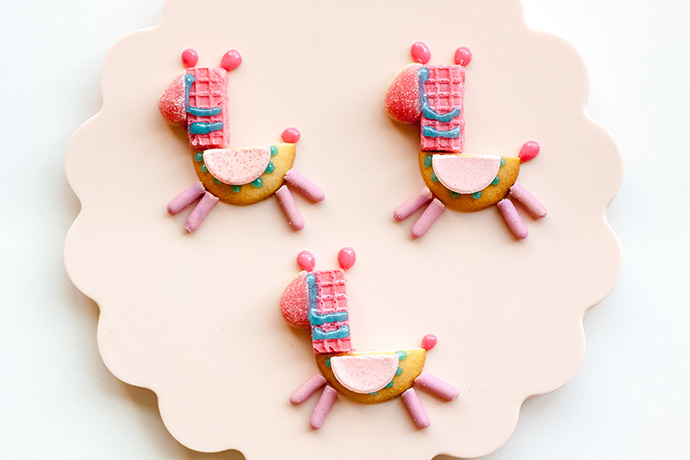 Don't these llamas look tasty? Almost too cute to eat! They'd make the perfect party treat or an amazing after school snack for a special day.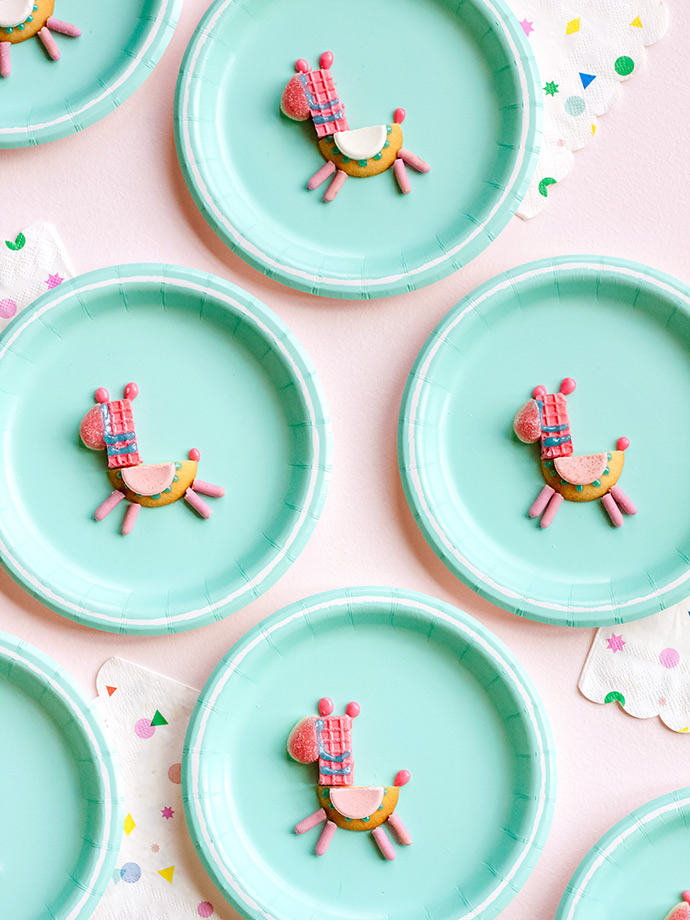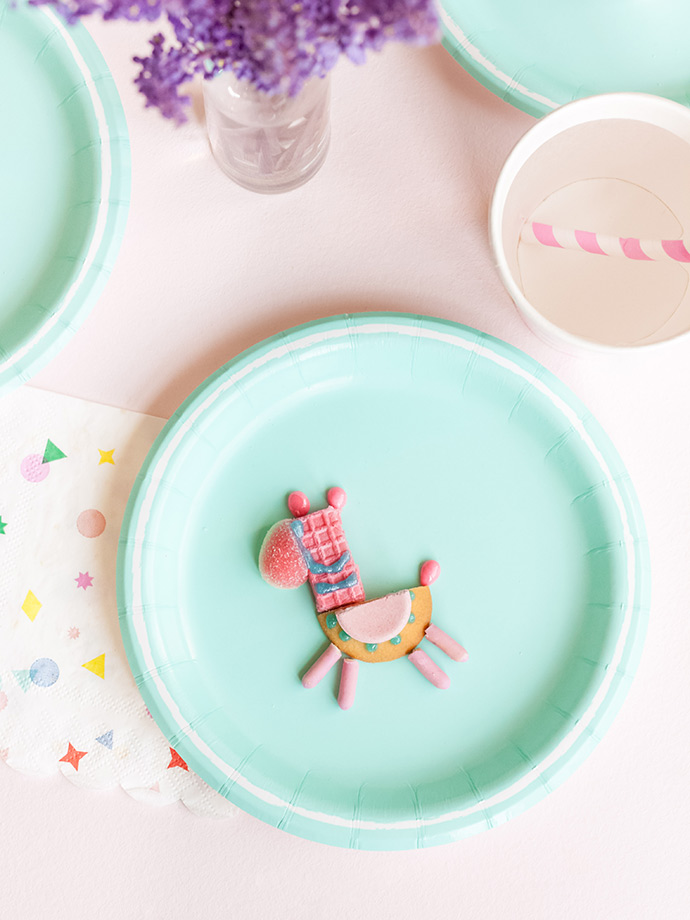 Your llama is ready to party. Happy snacking!