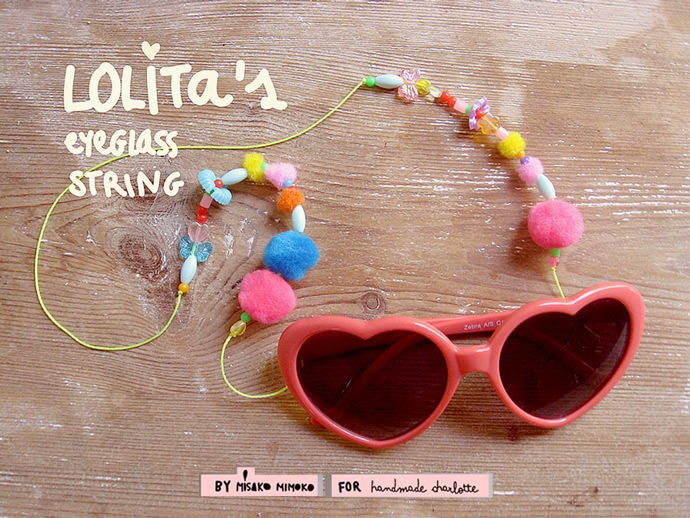 A super easy and fabulously useful project for Lolita's style lovers. Keep your sunnies or glasses ever-handy with this cute eyeglass necklace made only with cord, beads and pom poms. No rubber eyeglass ends needed! Just a slid noose knot for holding your specs.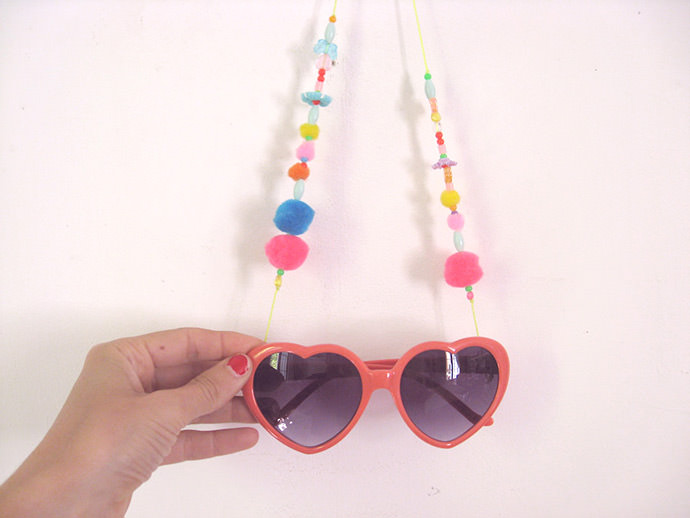 You and your kids will enjoy making them, playing with colors and different beads :)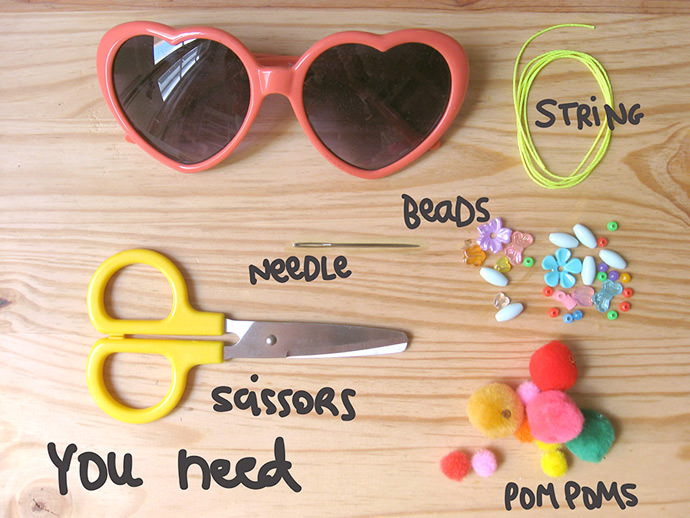 What You Need
String (i used a thin and smooth waxed cotton one)
Beads
Pom poms

Needle
Scissors
Step 1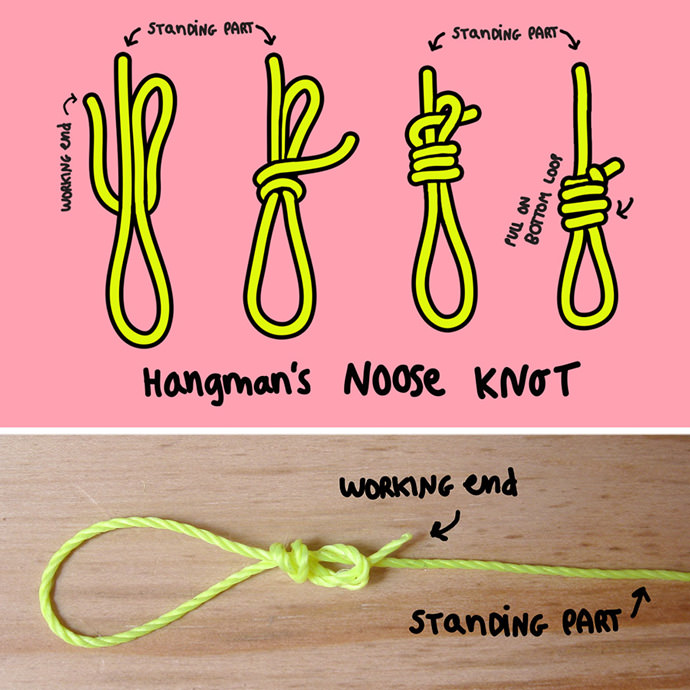 Cut string to a comfortable length plus 2 ¾ " (7cm), my string measured 29.5" (75 cm)
Make a Hangman's Noose knot and one end of the string. I wrapped the running end only two times around the standing part for a smaller knot. Tense knot by pulling on the bottom loop.
Step 2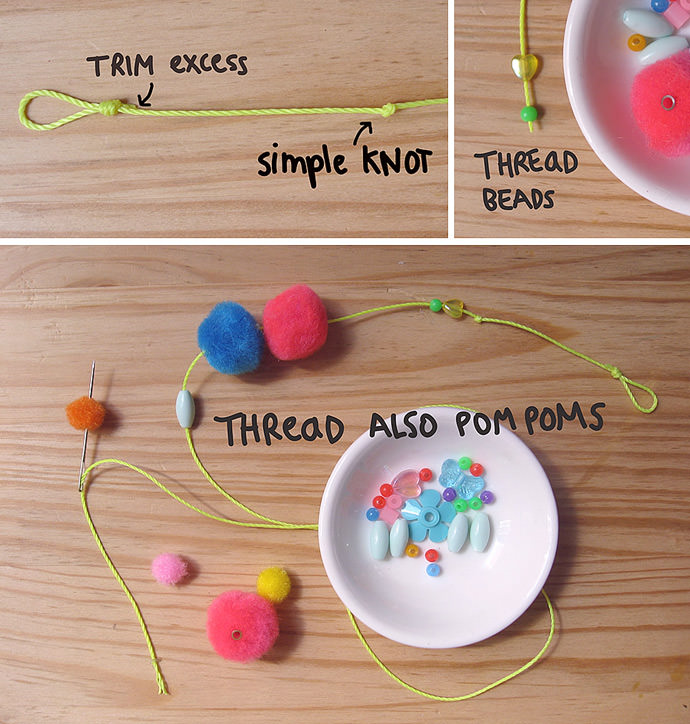 Trim excess string, then tie a simple knot on the string and start threading colorful beads. Use a needle for piercing and threading pom poms.
Step 3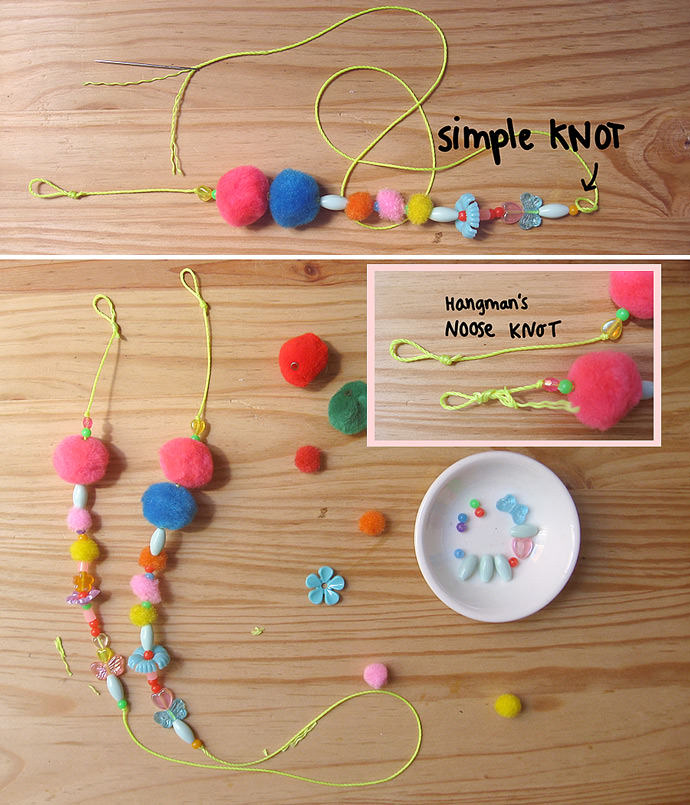 Once you have the desired lenght of beaded string, tie a knot to fix beads in place.
Fold string in half and find the midle. Measure the distance to start another beaded piece on the other half of the string, knotting to secure and finish it off just the way you started – with a new hangman's noose knot.
Step 4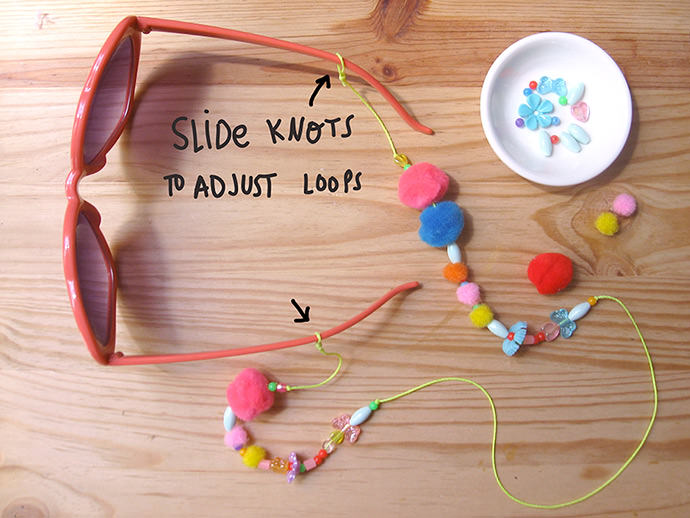 Place a noose on each eyeglass earpiece and slide knots to adjust the loop, snug fit to prevent slipping.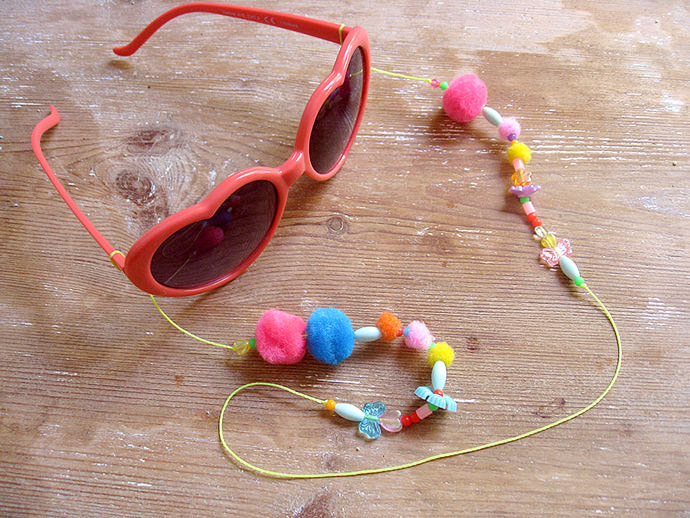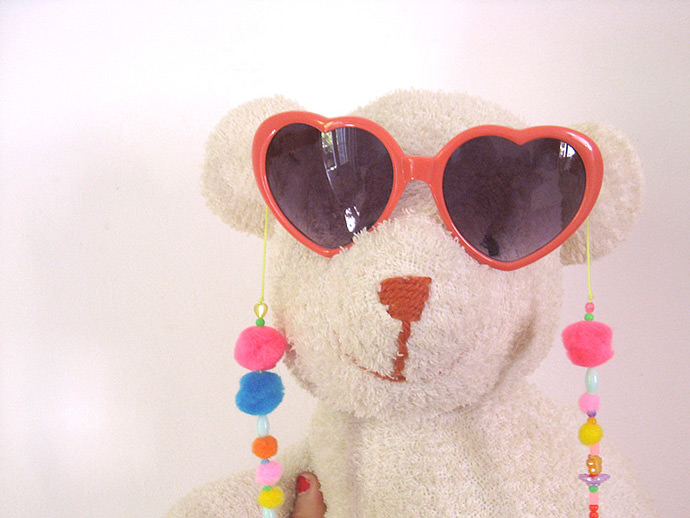 Your fancy new eyeglass necklace is ready to go! Enjoy :-)